10 Restaurant Cookbooks Every Chef Should Have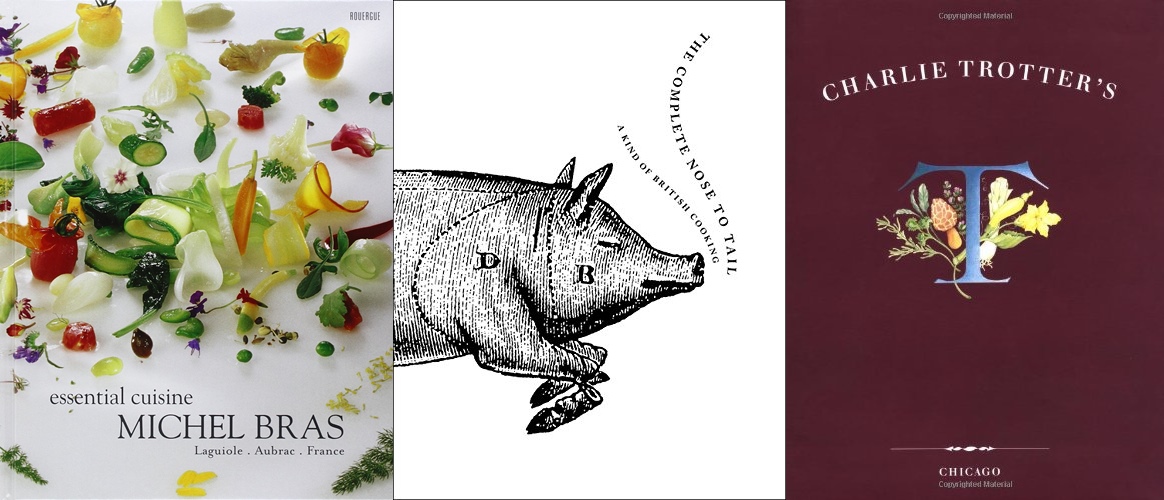 Let's dig deep in some great cookbooks that I think are essential for any Chef, check out these 10 Restaurant Cookbooks Every Chef Should Have.
So I decided to put together a list of 10 Restaurant Cookbooks Every Chef Should Have. Not first thing first, I'm not a Chef anymore, but that does not mean that I left the world of food or lost any interest in Chef or restaurants, you might have noticed that if you're a regular visitor here at Ateriet. Also I buy and get cookbooks all the time and I've actually picked up the good habit of reading my cookbooks just like any other book.
That's right, I sit myself down and read it from cover to cover, sure I get inspiration and knowledge from the photos and recipes but my interest for the story behind the Chef or restaurant can be equally interesting and important.
Now about this list, I've selected what I think are the 10 Restaurant Cookbooks every chef should have. Meaning these are the books I would recommend to anyone wanting to become a chef or already are a chef and are looking to find a book or two they might have missed.
However the world of cookbooks is massive with great (and not so great) titles coming out daily and I've limited this list to only ten. This means of course that there are many many great books not on this list. Also I call it restaurant cookbooks, not always entirely true, some of these are named after the chef but in those cases the chef is closely connected to a specific restaurant so that's why. There is also a link for each book in case you might want to pick up a copy for yourself. That's about it, let's see what is on this list.
The French Laundry Cookbook – Thomas Keller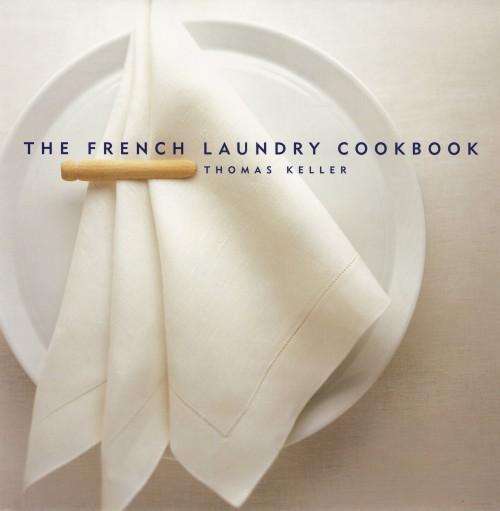 The French Laundry Cookbook was first released in 1999, at a time when Thomas Keller's restaurant was one of the most influential restaurants in the world. The dishes are simple in comparison what would come later but also very refined and a perfect example of classical but still inventive cuisine. The 150 recipes come straight off the menu but have been tested in home kitchens. Get the classic here.
Alinea – Grant Achatz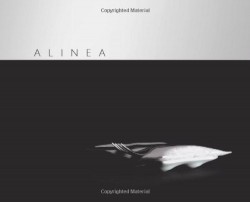 Grant Achatz is the apprentice of Thomas Keller and the man behind Alinea and Next Restaurants in Chicago. If you know a little bit about Grant Achatz it clear that none of the recipes featured in this book are still on the menu at Alinea, a restaurant that have a mission to reinvent itself through constant innovation. The features around 100 dishes which means that there are 600 or so very complicated recipes to learn in the book. Cooking from it is a challenge that should not be taken lightly. The Alinea cookbook was first released in 2008 but have aged very well. Available here.
Michel Bras Essential Cuisine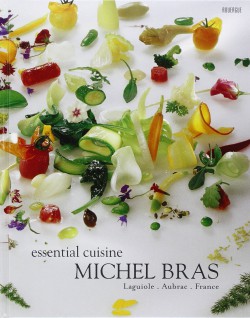 Michel Bras essential cuisine is another classic. With much focus on vegetables and incredible beautiful photography this book has become a chef classic. Most of the food photos are not taken on plates but on a blank white background. You see the same style on Instagram everyday now, in 2002 not many chefs made the food look like this. Get it here.
René Redzepi – A work in progress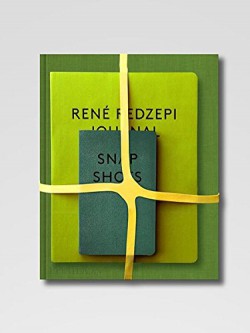 Having what has been named the best restaurant in the world on several occasions more or less qualifies you for this list. But besides a deep journey to Nordic food and what that is for René Redzepi you also get a photo book and a journal in which René writes about his year creating this set of books. There are around 100 recipes from Noma, not all ingredients will be available but who said you have to cook from the book to be able to enjoy them? Available here.
The Complete Nose to Tail – Fergus Henderson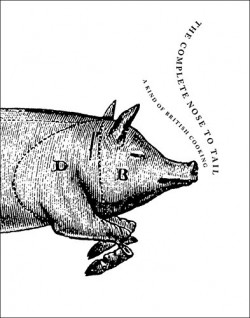 St:John's in London took Nose to Tail cooking from something very few people cared about to becoming something of a trend, at least for foodies. This is the ultimate book for using all parts of an animal, most restaurants does this today but Fergus Henderson of St:John was the one who became the king of the trade. Buy yours here.
Charlie Trotter's – Charlie Trotter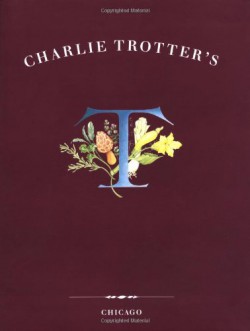 Charlie Trotter might not be known as the nicest man in history but there are no way getting around the fact that if you were a cook or chef in the 1990's you owned at least one of the Charlie Trotter books. When these came out they were way ahead of their time and if you had one it is bound to be falling apart from all the reading by now. Besides this one there are a few other specializing in different ingredients like the vegetable one, meat and game and a dessert book. They are all recommended. Get it here.
Marco Pierre White – White Heat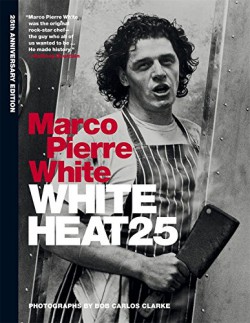 The original bad boy of cooking, sure Anthony Bourdain tried to make working a kitchen sound tough in his Kitchen Confidential but he got nothing on Marco Pierre White. The same goes here as for Charlie Trotter's books, if you were a chef in the 1990's you owned this book. Period. Marco Pierre White was the first British chef to be awarded three Michelin stars in England for his restaurant Marco Pierre White. A big number of other famous chefs worked under Marco the most known being Gordon Ramsay and Philip Howard. The book is also known for its great black and white photography which have even been exhibited in galleries. Buy a classic here.
The Fat Duck Cookbook – Heston Blumenthal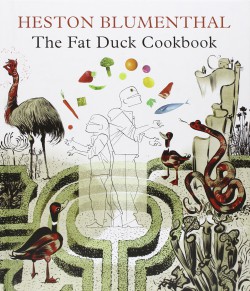 Heston Blumenthal and his restaurant The Fat Duck have also been named the best in the world. Heston was one of the pioneers when it came to the molecular trend in the early 2000's. Even though most chefs reject the naming of molecular gastronomy and it has since become slightly ridiculed it did have a big impact on restaurants and the innovation in food in restaurants. Heston took a very scientific approach to cooking and managed to do so along with making great tasting food. A classic cookbook with lots to learn. Get it here.
Eleven Madison Park – Daniel Humm, Will Guidara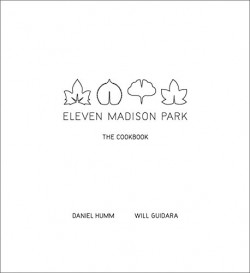 Daniel Humm and Will Guidara have made New York's Eleven Madison Park one of the city's most popular foodie destinations. The Eleven Madison Park cookbook have become a modern classic for chefs since its release in 2011. The cuisine is centered around classical French cooking spiced with the latest in technical knowledge. Daniel Humm have also been featured in an interview here at Ateriet, you can read it here. The book is available here.
El Bulli 2005-2011 – Ferran Adrià, Albert Adrià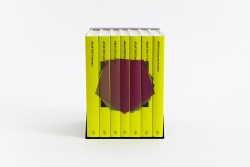 I guess you can never leave out El Bulli, the most influential restaurant ever. The now closed restaurant of the Adrià brothers Ferran and Albert made a bigger impact on food than most people realized. This huge collection of seven volumes comes in at a steep price but if you really want to dig deep in the world of fine dining this is your collection. Pay the big price here.