5 Chef Biographies every food lover should read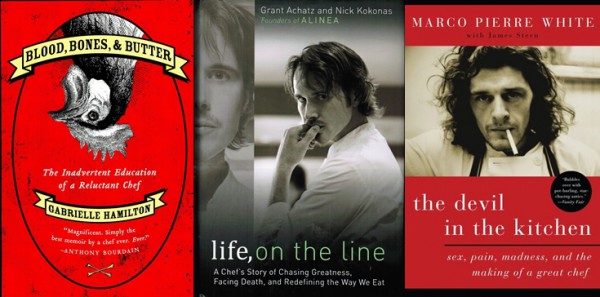 Chef biographies are great reads for food lover worldwide, we read as soon as they get released. But maybe you've missed one or two. So we compiled this list just for you. The 5 Chef biographies every food lover should read.
Now there are many chef biographies but lets be honest, not every great chef has an interesting story or know how make it a good read. So these are our favourites, they should be read by anyone with a big interest in food, chefs or the life in the kitchen.
Blood, Bones & Butter: The Inadvertent Education of a Reluctant Chef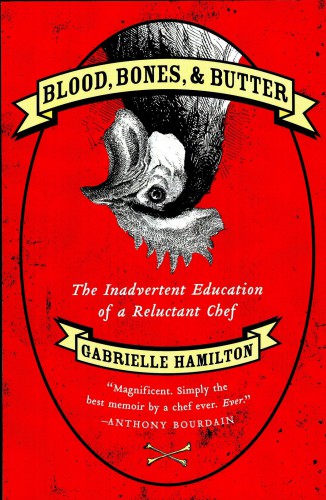 Gabrielle Hamilton's book Blood, Bones & Butter came out in 2012 and was named one of the best new books of the year.
It follows the early life of Gabrielle Hamilton, the twenty hard years before opening Prune Restaurant in New York City. From her childhood kitchen, through college, Europe and to the opening of Prune, it is a great read from start to finish.
Yes, Chef: A Memoir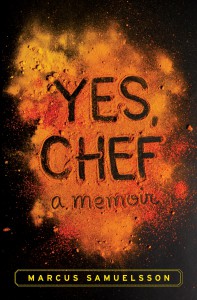 Yes, Chef is the memoir of Marcus Samuelsson. From his birth in Ethiopia to being adopted by a Swedish family where his grandmother has a major impact on what food should be.
The memoir covers the career of Marcus Samuelsson from his grandmothers kitchen with fried herring, to the fine dining restaurants in France and Switzerland and to his three stars from New York Times when he at age 24 ran the kitchen at Aquavit in New York. Then leaving and starting Red Rooster in Harlem where Ethiopia, America and Sweden can come together in one restaurant.
The Apprentice: My Life in the Kitchen by Jacques Pepin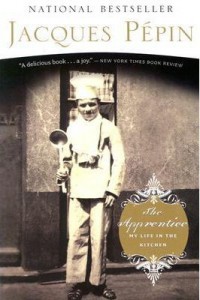 Jacques Pepin made a remarkable journey, from being responsible for lighting up the wooden stove and a French hotel restaurant at age thirteen to an American star in television.
In this memoir we get it all. From his first steps in France to his career in America where he teamed up with Julia Child.
The Devil in the Kitchen: Sex, Pain, Madness, and the Making of a Great Chef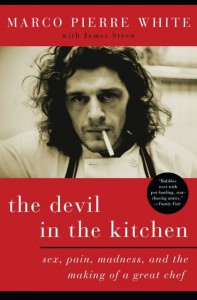 Originally called White Slave when released in Britain this is a must read. As the original bad boy (at least to be famous) he was the first British born chef to gain three Michelin stars at the age of 33. Marco Pierre White never lost a Michelin star but decided to give them all back when he left the restaurant. He used to be have Gordon Ramsay as a cook and is probably responsible for teaching him to be an asshole.
His cookbook White Heat is considered to be one of the most classic cookbooks for chefs ever. There has even been exhibits about the photography from the book, check that out here. And if you were a cook in the nineties in Europe, you owned that book. The biography tells all and is highly recommended.
Life, on the Line: A Chef's Story of Chasing Greatness, Facing Death, and Redefining the Way We Eat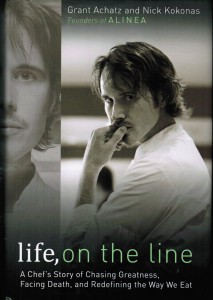 My personal favourite is Life on the Line. Grant Achatz story of working his way through The French Laundry to the opening of Alinea in Chicago is a must read. It tells the story of Grant Achatz culinary career which made him one of the leading chefs in the world.
But the book is also about Grants fight against cancer and tells the story on how chose alternate treatment that ultimately saved his life but left him without a sense of taste while running one of the best restaurants in the US. There is also rumoured that there is a film being written about the life of Grant Achatz, read more on that here.