Take a look at these clever emoji ads for McDonald's made by Leo Burnett in London.
Emojis have been a part of culture for some time now and this is not the first time we have seen the emoji phenomena being used in ads and commercials. It's not that long ago since we wrote about a McDonald's commercial where everyone in it was real life emojis.
Now Leo Burnett in London have created this campaign for McDonald's UK where emojis are used. Each ad tells a short story that ends up with a burger and then a smiley. Meaning that no matter what you are going through there is a smile and a burger awaiting nearby.
For more coverage on McDonald's we recommend that you take a look here.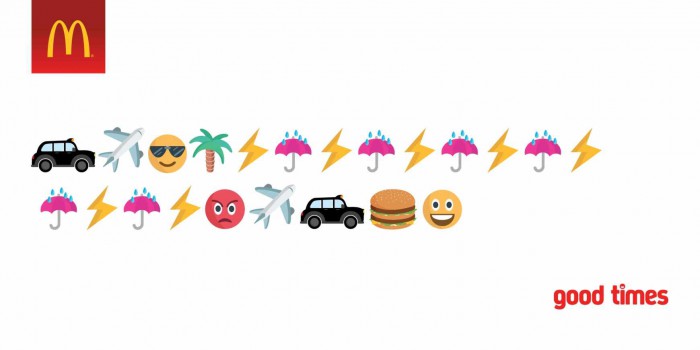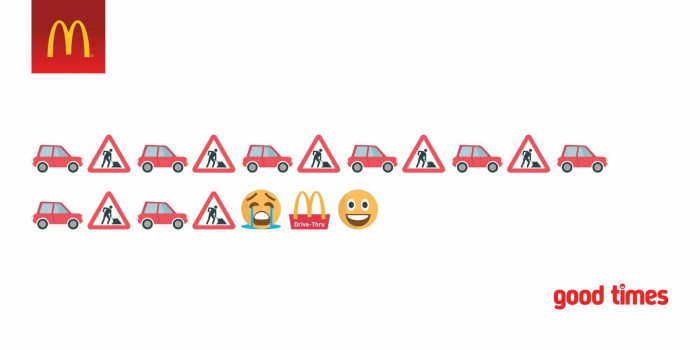 Tags: ads, commercials, emoji, england, leo burnett, mcdonalds, uk