Food Album Covers brings us the worst in food and music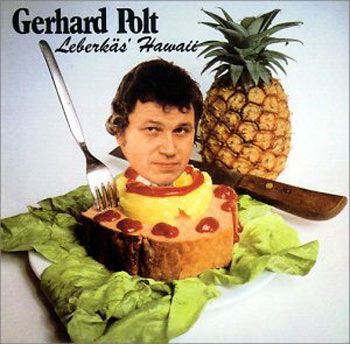 Food Album Covers is our collection of some of the worst combinations of food and music we have ever seen, you have been warned.
Ever thought how well music and food go together? Some even think that food and food culture might be the new music. Like the hipsters today are making craft beer instead of hanging out at music shows. There is even a podcast called Food is the new rock which is basing its existence on this idea, if that sounds familiar it is because we recommended you to listen to it in our "Food Podcast – what to hear in 2015" post.
Once you've scrolled through these covers you might feel inspired for more food and music. Then you should check out our collection of different versions of the Whipped Cream and other delights album by Herb Alpert and Tijuana Brass.
But this is not the first time that food and music have been merging, we've put together a collection of food album covers, some cool ones and some not so cool ones like the classic Leberkäs Hawaii by Gerhard Polt, scroll down to see this collection but remember, viewer discretion is advised.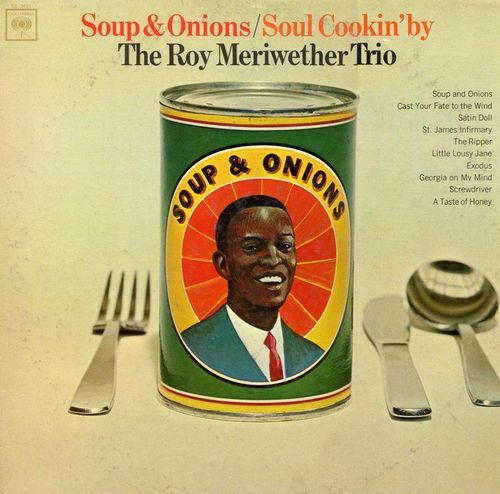 Nothing makes you want to buy a record like seeing the singer depicted on a can of Soup & Onions, this album was released by Roy Meriwether Trio.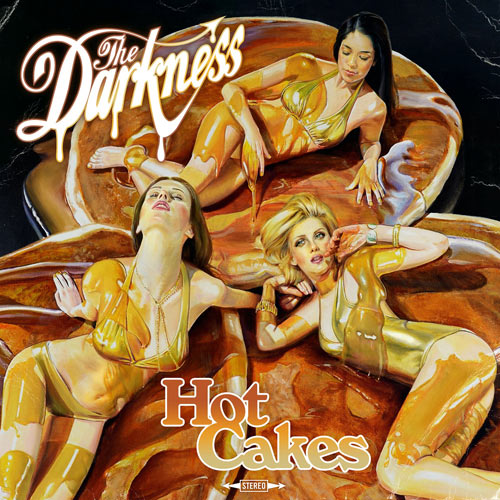 Most albums in this collection can at least blame time for their mistakes, this album by The Darkness was released in 2012, what's your excuse?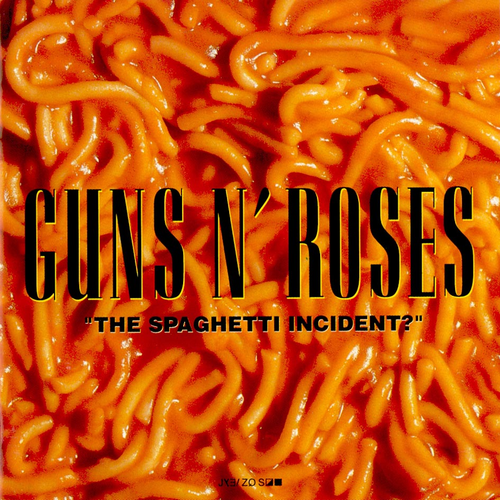 Guns n Roses released this cover album making neither their fans or spaghetti lovers happy.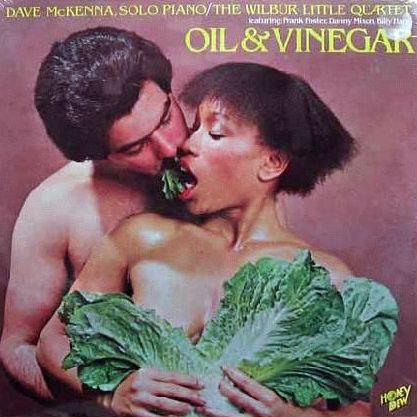 I've never been less in the mood for salad ever, the most frightenig thing about this cover is that this is the best photo they got that day. The best photo they got that day.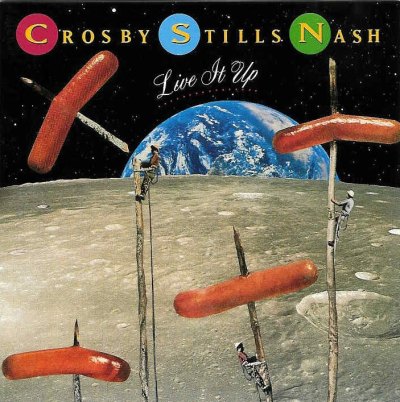 Live it up with Crosby Stills and Nash. What do you when you live it up? Naturally you put up combined hot dog skewers and telephone poles on the moon.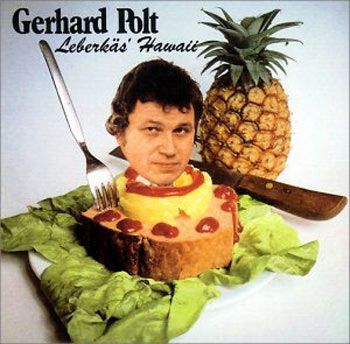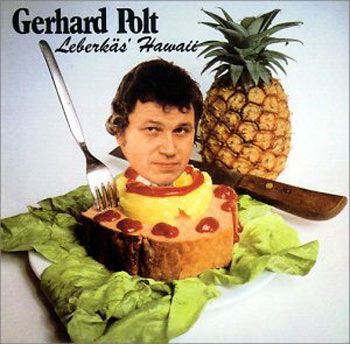 And here he is, Gerhard Polt. He must have had a huge hit record with his album Leberkäs' Hawaii. This one has it all, a good looking guy, fresh pineapple, lettuce and of course what we all put on our cold meat – ketchup!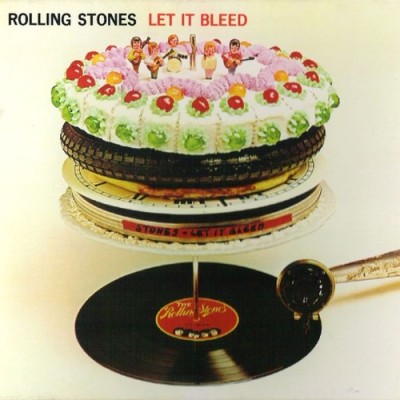 The Rolling Stones made some sort of cake, wheel, clock and record combination, there might also be a pizza in there somewhere.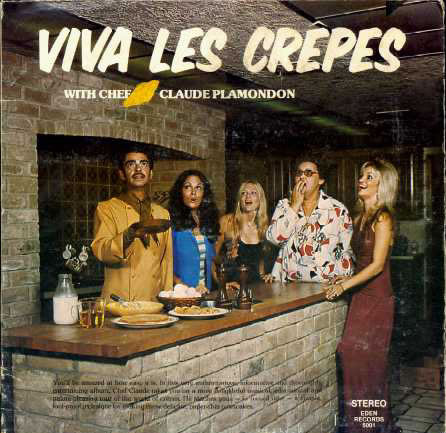 Viva Les Crepes! Chef Claude Plamondon knows his crepes.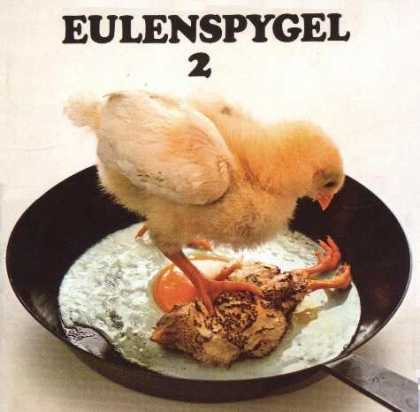 Eulenspygel 2. I'm not sure what Eulenspygel means but by looking at the picture it must mean chicken standing on a dead chicken being dead on top of a fried egg, in a pan. This is now officially what I want for my next birthday.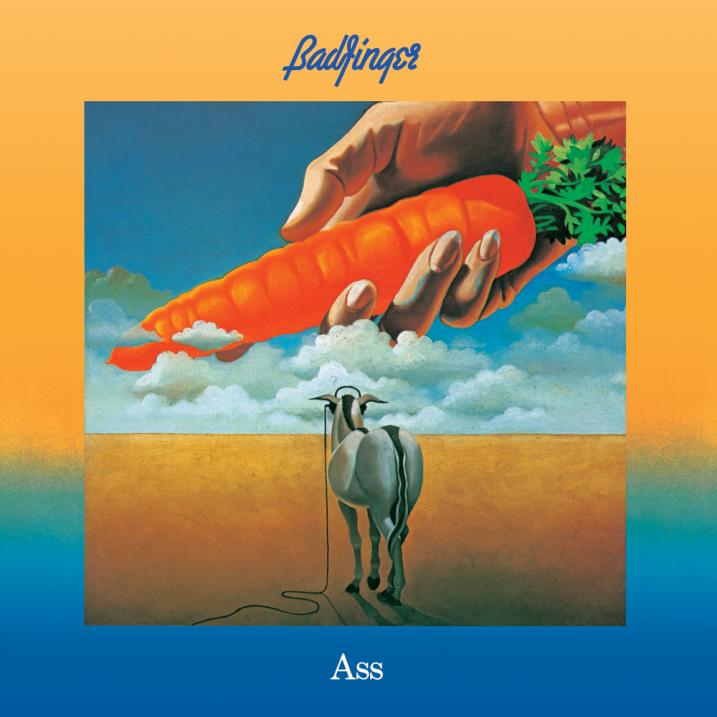 What's you band called?
– Badfinger.
Really, so what's the album gonna be called?
– Ass.
Really, so can I get creative when I design this cover?
– Sure.
Cool.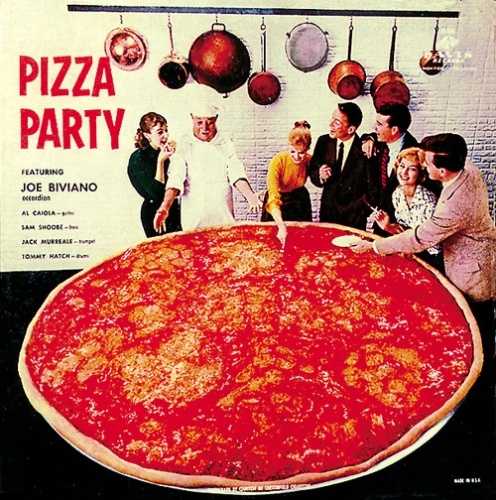 Pizza Party! I'm gonna ask the same question I always ask when seeing pizzas like this, where did they bake the pizza?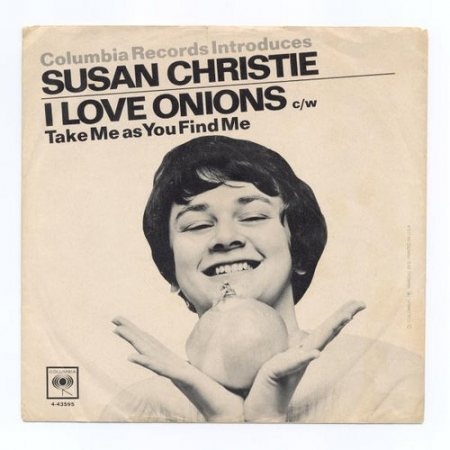 We do to Susan Christie, we do to.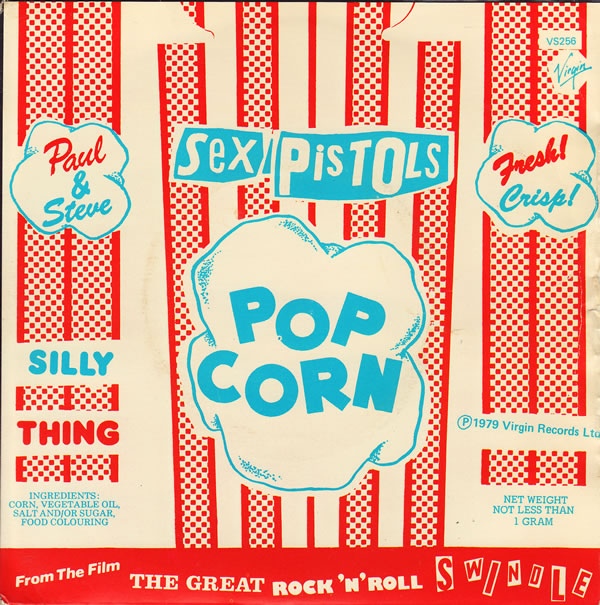 This cover was fun when I first found it. Now, not so much.