Le Tribute Gin and Tonic Packaging Will Make You Drool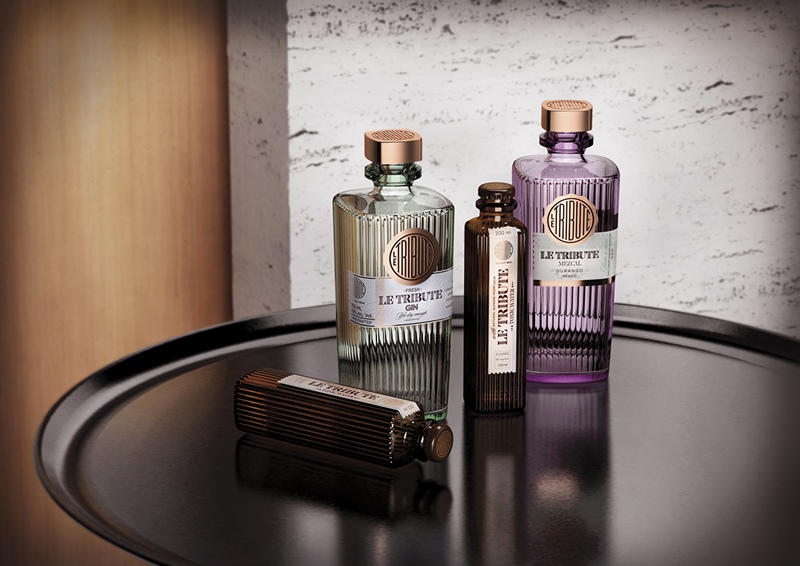 Le Tribute Gin and Tonic Packaging is now officially on my wishlist. This vintage style packaging is something that everyone should want to have, check it out.
Le Tribute Gin and Tonic is a set of Gin and Tonic that comes in some of the most beautiful bottles I've seen for a long time. Behind the design is the Spanish design agency Seriesnemo who created both the bottles and branding.
Now I've highlighted both some great gin packaging designs as well as some tonic packagings here before. But none of them is designed like a pair like the Le Tribute Gin and Tonic. There's simply nothing you won't like about these bottles.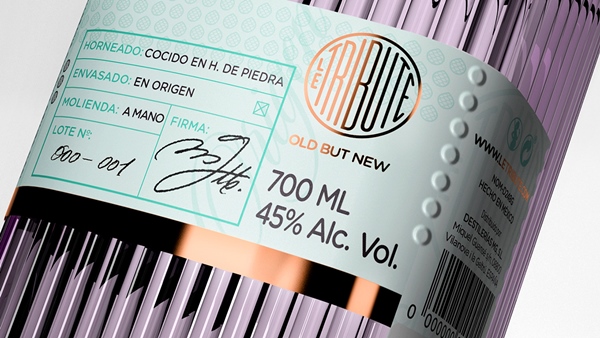 Both bottles are square with lines incorporated in the glass. The cap is also square in a golden color. The gin comes in two different colors. Purple or Green.
The tonic bottle is also square and it's the first square tonic bottle I ever seen. Since tonic or kinin which is the ingredient that makes tonic tonic it used to be sold in pharmacies as a medicine. This fact have been used in the design for the tonic bottle which comes in a dark brown glass.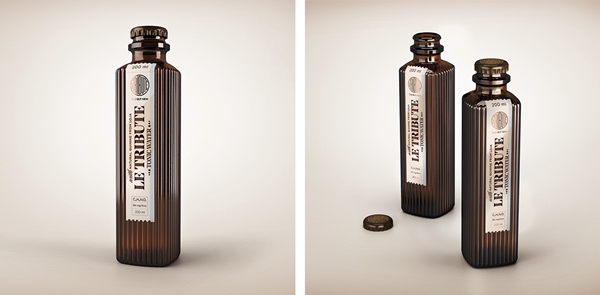 The reason why brown glass was used for medicine was to not let any ingredients get ruined by sunlight.
See more of this great design below, for more info on how to get your hands on a few bottles of the Le Tribute Gin and Tonic check out the website here.