Meet Daniel Humm of Eleven Madison Park in our Chef Q&A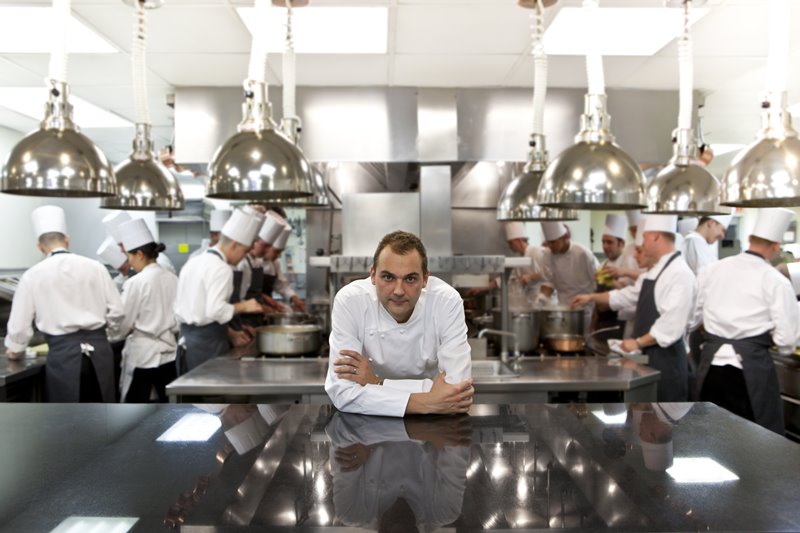 Daniel Humm is the Chef and Co-owner of Eleven Madison Park and NoMad Restaurants in New York City. With three Michelin stars, voted the fifth best restaurant in the world and countless other awards as well as a new cookbook released this week, things are looking good for Daniel Humm. 
We asked Daniel Humm about his favorite cookbook, how he became a Chef and since he is from Switzerland we had to know if he ever gets mixed up with Swedes. Keep reading.
Have you always wanted to work with food?
I was always interested in food, but it wasn't until I was around twelve that I really saw it as a potential career. My mother introduced me to the joy of cooking and how to respect ingredients at a young age, but at that point in time it was more about bonding with her and getting the reward of something delicious to eat.
My real passion had been cycling and I initially was on a track to cycle professionally. A few bad accidents led to the realization that I didn't want that as a career and that's when the culinary path presented itself.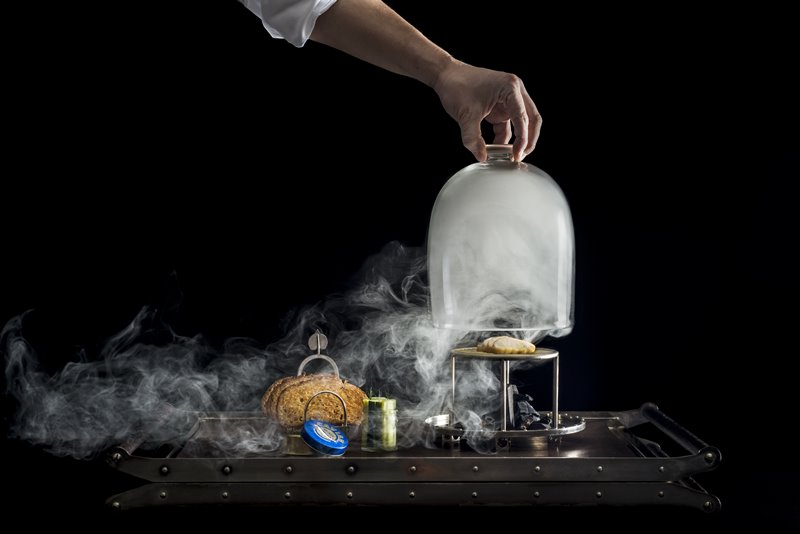 What's you favourite food memory?
There are so many, whether it was the milk and honey my mother served me when I was sick as a child, simple roasts my mom would make for family meals, or visiting the market with her to select fruits and vegetables.
What is your favorite ingredient at the moment?
We're entering the fall season and I love root vegetables at this time of year – celery root, carrots – those unsung vegetables that can produce such amazing flavor.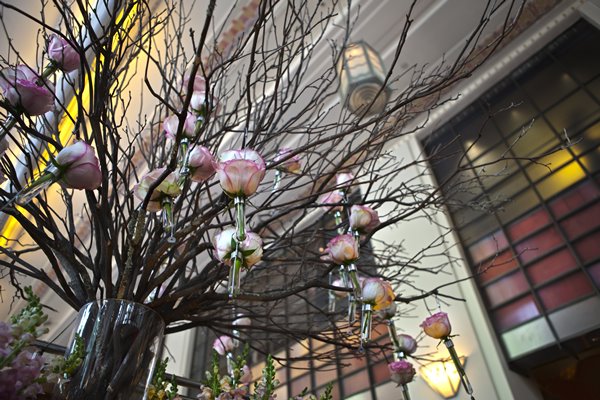 What inspires you in your work?
The desire to always get better, to improve our restaurant constantly, and strive for greatness.
Describe your style of cooking?
As a young cook I found myself focusing more on technique and the number of ingredients I could use to assemble a dish. Over the years I've become more interested in paring down the ingredients, challenging myself to strive for simplicity over complexity.
My philosophy has shifted and I think there is something very beautiful, but also quite challenging in preparing a dish showcasing 2-3 ingredients.
With Eleven Madison Park having three Michelin Stars and in the top 5 at the World's 50 Best list you are certainly at the top. Do you think there is any danger of getting comfortable and lose focus?
There is a danger certainly, but we try to avoid that before it is even an option. All those honors are amazing, they are very humbling, but once we accept them and congratulate our team, we remind them that they are for the past year of accomplishments, and that we are then embarking on a new year and a clean slate.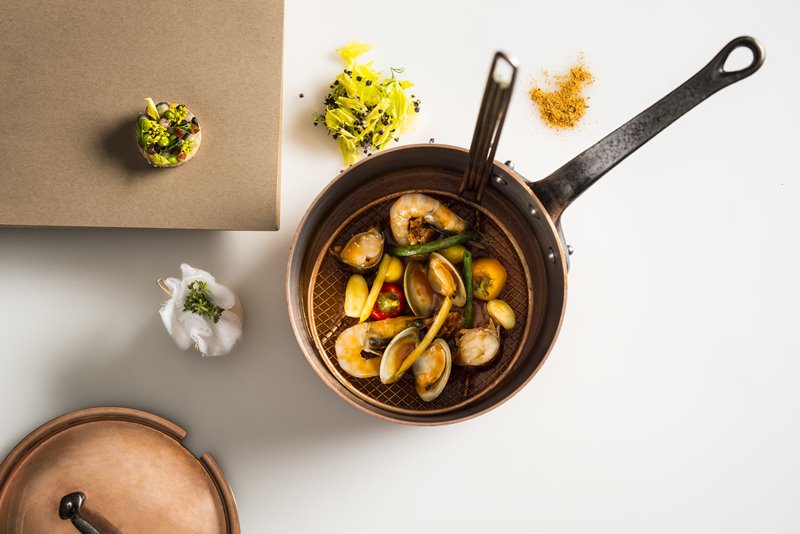 You've released some great cookbooks and now the NoMad cookbook just hit the shelves. Do you have a favourite cookbook that stuck with you through the years?
Michel Bras' book has always been one that I turn to for inspiration and it's a timeless book that I believe every cook and chef should own. He has and always will be ahead of his time.
The first part of your career was in Switzerland but you have now been in New York for over ten years. Can you see yourself cooking anywhere else in the future or have Switzerland lost you to New York for good?
New York is my home now and I have amazing roots here. I just returned from Switzerland actually after we hosted a week-long series of Eleven Madison Park dinners at the Baur au Lac and while it was amazing to have that homecoming, it felt great to get back to NYC.
Do you have a guilty pleasure in food, and if so what is it?
I've been known to snack on sour patch kids and candy when we have it around the restaurant office.
You used to be mountainbiking on a professional level, do you still get to ride?
Yes, as often as I can, though right now I am training for the New York City Marathon, so I find myself reaching for my running shoes over my bike these days.
I'm from Sweden, whenever I talk to Americans they tend to mix up Sweden with Switzerland. Is that a problem for you as well or is just us Swedes who has to endure this?
Yes, absolutely!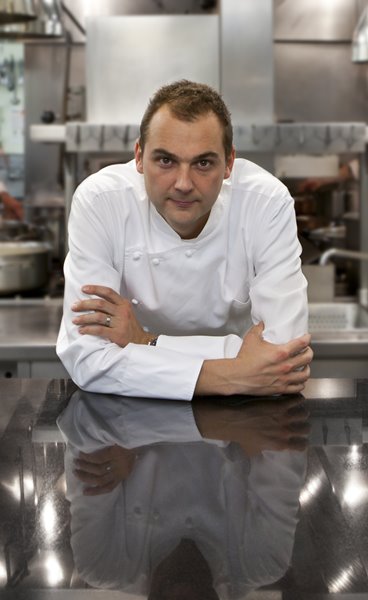 Name: Daniel Humm
Age: 39
Born: Zurich
Current city: New York
Previous restaurants: Restaurant Pont de Brent, Campton Place
Favourite quote: Don't play what's there, play what's not there – Miles Davis
Thank you Daniel and good luck in the coming Marathon and with The NoMad Cookbook.
To keep up with Daniel Humm you should of course follow him on Instagram, you'll find him at @danielhumm. Daniel is also on Facebook so go there as well and hit like.
You can read more about Daniel Humm's restaurants and cookbooks below.
About Eleven Madison Park
Daniel Humm joined Eleven Madison Park in 2006, since then the restaurant have received a number of accolades including three Michelin stars, in the top five at The World's 50 Best Restaurants, six James Beard Awards and four stars in The New York Times. In 2011 Daniel Humm and Will Guidara purchased Eleven Madison Park from the Union Square Hospitality Group.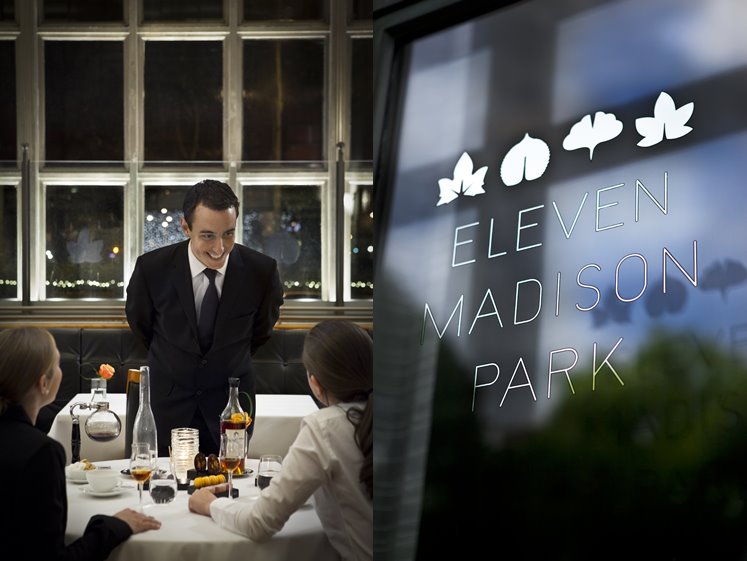 The food at Eleven Madison Park is focused on locally sourced ingredients of New York with simplicity, purity and seasonal flavors in mind. Eleven Madison Park offers a set menu of 12-15 courses.
The restaurant is opened monday through sunday and is located on 11 Madison Avenue, New York, NY 10010.
About NoMad
NoMad consists of The NoMad Hotel, The NoMad Bar and The NoMad Restaurant. It was opened in 2012. NoMad is more like a traditional restaurant and comes with a regular menu. Focus is of course still on seasonal and local ingredients and flavors.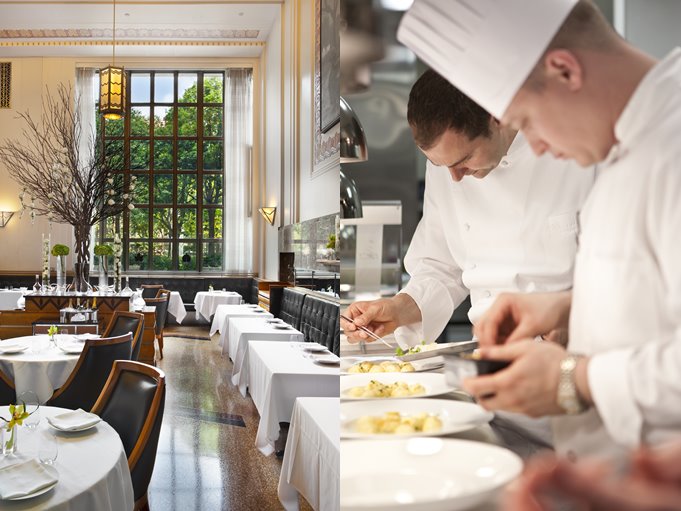 At NoMad Daniel Humm managed to make New Yorkers rush to the restaurant for his roasted chicken that has become the restaurant's most famous and popular dish. 
NoMad holds one Michelin star and is located on 1170  Broadway & 28th Street, New York, NY 10001.
The Cookbooks by Daniel Humm
Daniel Humm and Will Guidara have released three cookbooks. The Eleven Madison Park Cookbook, I Love New York: Ingredients and Recipes and The NoMad Cookbook that came out this fall. They are all highly recommended.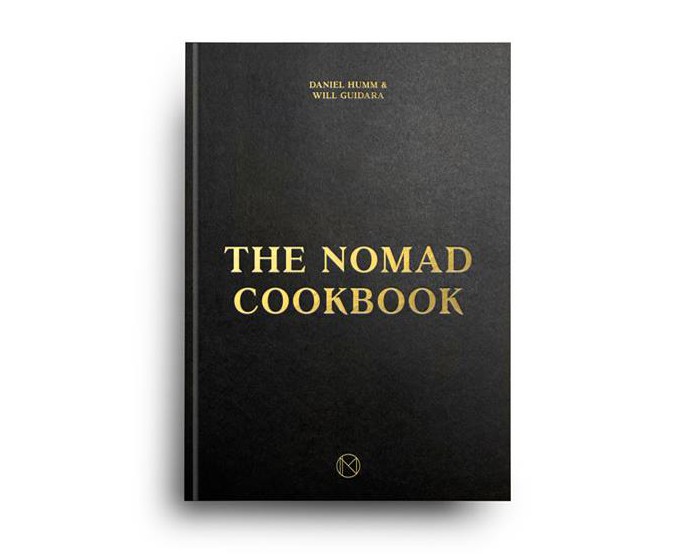 About Ateriet's Chef Q&A
Chef Q&A at Ateriet is my way of giving great chefs the respect they deserve. I interview chefs from all over the world with the stuff I want to know. If you know a chef I should interview or have any other suggestions don't be afraid to let me know, just leave a comment or send an email. You can read my other Chef Q&A's here or explore all these great chefs and restaurants in my Chef Q&A Map, you'll find it here.