Take a look at the amazing Häagen-Dazs Christmas Cakes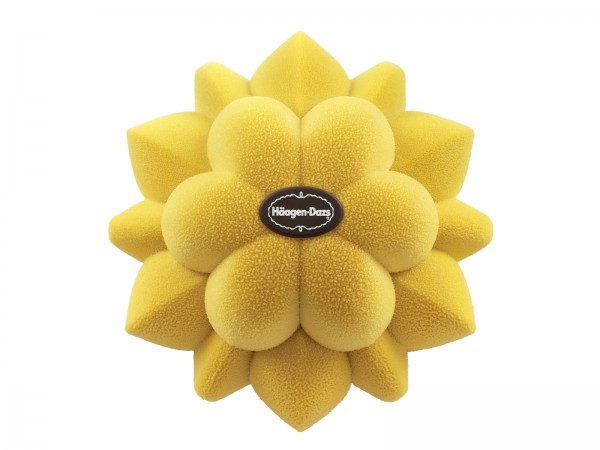 Ice cream company Häagen-Dazs makes an amazing christmas cake every year in collaboration with great designers. Take a look at all the Häagen-Dazs Christmas cakes that have been made so far.
Häagen-Dazs makes something really cool, each year they create an amazing christmas cake together with a designer or design studio. The cakes are available to buy at select Häagen-Dazs stores in France. This year designer Paola Navone have made a beautiful chocolate calendar. But all the previous cakes have been just as cool so we thought we should round up all of them for us to enjoy. Let's start with this year's cake and work our way back to the first that came out in 2008. In the end of the post there is also a video about this year's cake. Enjoy.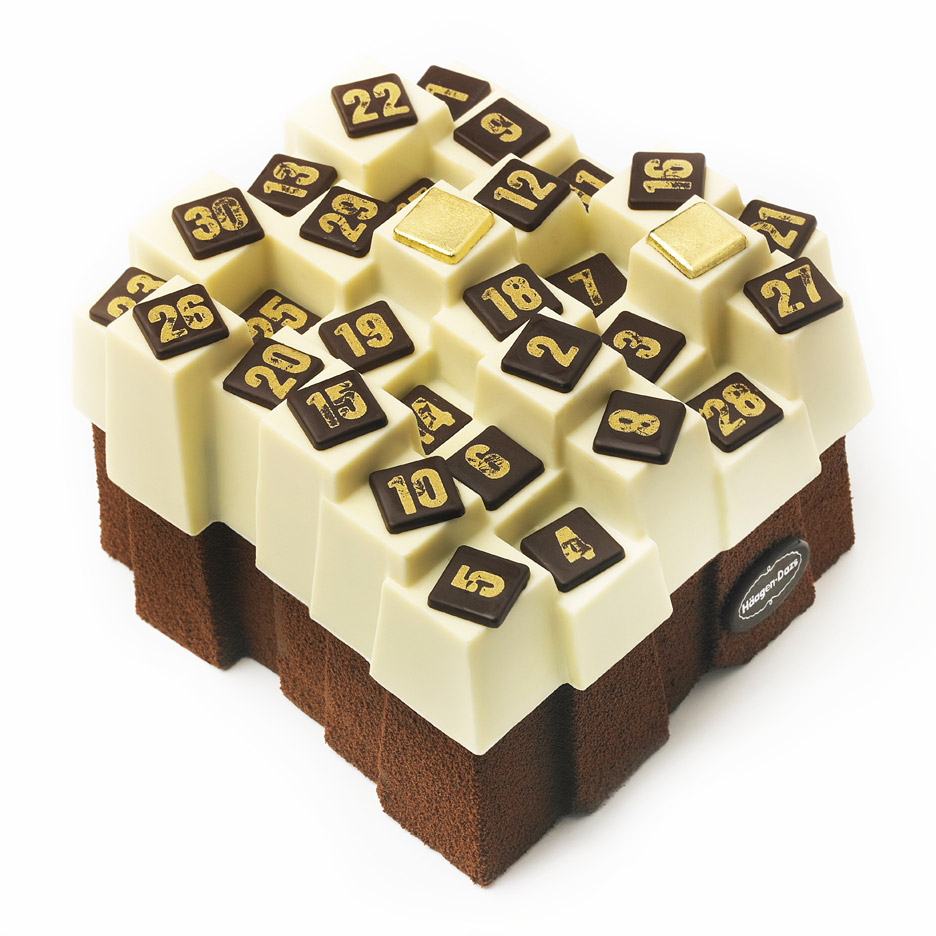 This is this year's chocolate calendar by Paola Navona. The cakes is made up by 31 different pieces of ice cream and comes in two different colors. The cake is available to buy at Häagen-Dazs at Champs Elysees in Paris, France until the 15th of January.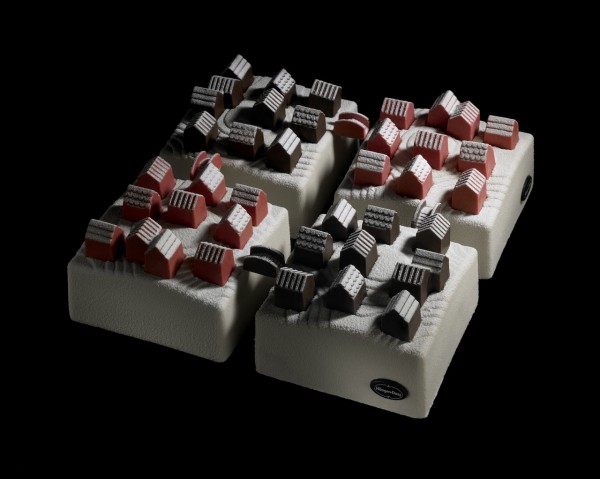 This is the 2014 Häagen-Dazs chocolate village by Japanese designer Nendo. We did cover this last year so for more details check that out.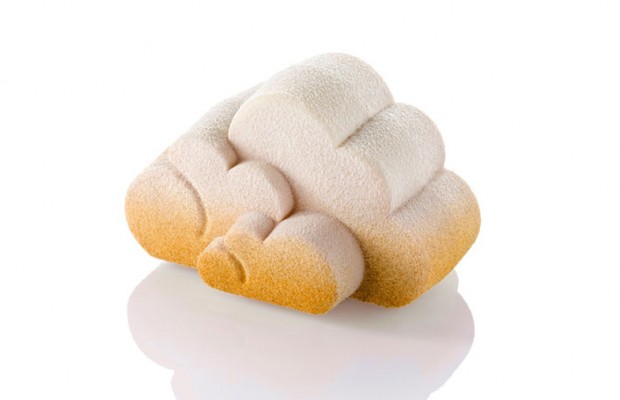 This very cool ice cream cloud was made by Swedish design studio Front in 2013. It also came in two different versions.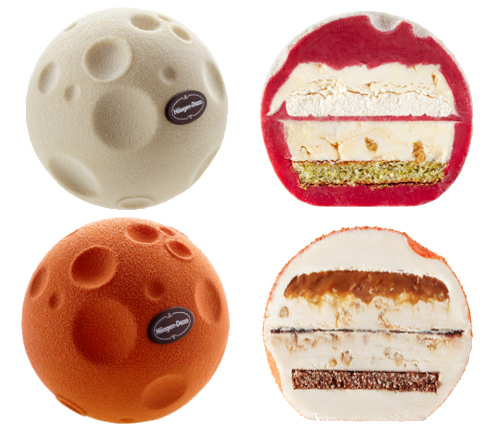 Lune de Glace or Ice cream moon was made in 2012 by Doshi Levien.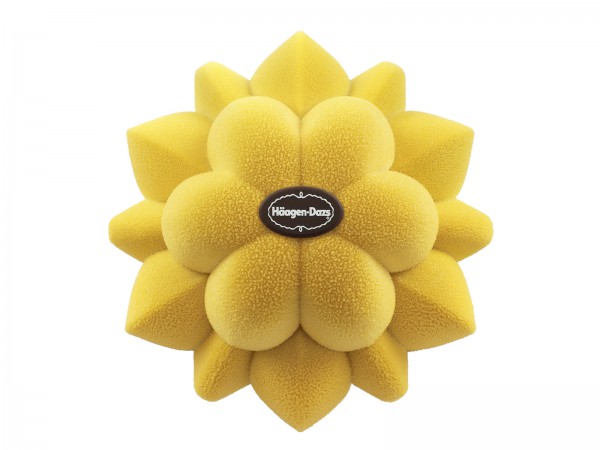 This beautiful ice cream flower was the theme in 2011. Designed by Kiki van Eijk.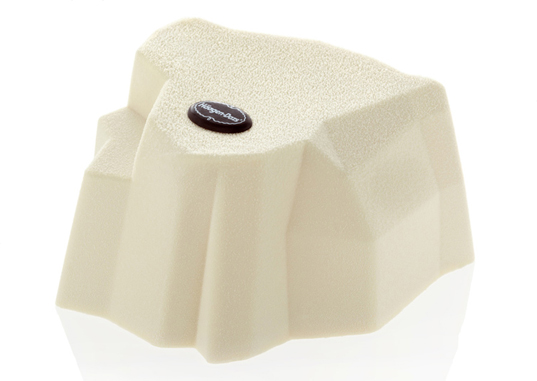 An iceberg was the theme in 2010, designed by 5.5 designers.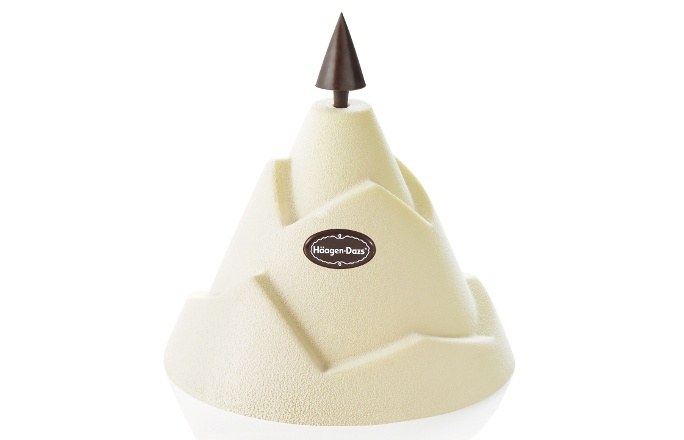 Florence Doléac designed this mountain for Häagen-Dazs back in 2009.
And this is where it all started, the snowflake by Patrick Jouin was released in 2008. It also came in white of course.
And here is a short video about this year's cake.