Food in Tube Packaging with a Twist is both good looking & clever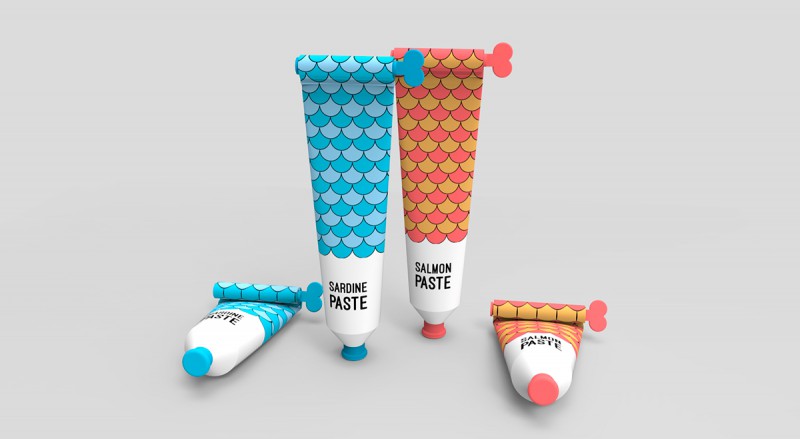 Packaging food in tubes in not something new here at Ateriet. But this designer have made a food in tube packaging with a Twist, take a look at this cool design.
Let's take a look at a food in tube packaging with a twist. If you've been here at Ateriet you most likely already checked out our big article on food in tubes. If you haven't check it out later. But this tube packaging has a new twist to it.
Not only does the design look great it has a clever twisting function added to the tube as well. As you might or might not know there is one slight disadvantage with tube packaging. How do you know that you've managed to get all the food out of the tube?
There are a few solutions to this, always squeeze from the bottom. You can also place the tube on a table and pushing the content to the top from the bottom using a spoon or something similar. Or you can use the twister added to this design.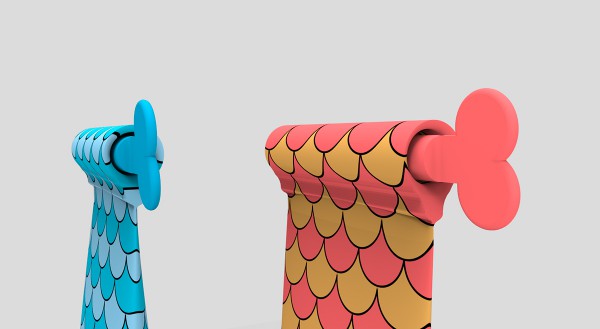 Function and Design
This idea is not really news. I have seen the same idea used with a metal twister but for some reason you rarely see that anymore. This new plastic twister that is also added to the tube from the start makes the packaging look really playful and cool. By added from the start I am referring to the fact that the old type of metal twisters needed to be put on by the user. It wasn't attached to the tube from the beginning.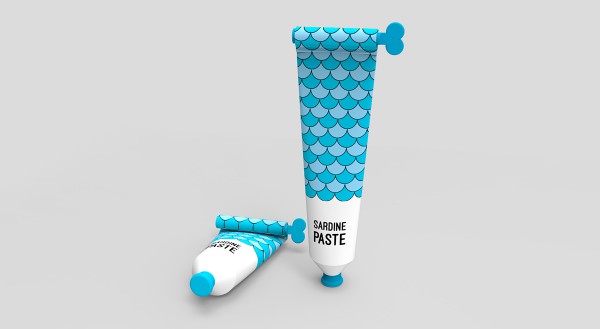 The tube packaging with a twist comes in two flavors. Sardine paste and Salmon paste. Both have the same design except for the colors. For the Sardine paste the design is made with blue colors to represent the ocean and the silver blue color of sardines. The salmon uses red and orange.
Both designs are looking great, a clean pattern that is inspired by fish scales and plenty of white space for the name. All in all a cool design with great function. For more on the project head here.