10 Asian Cookbooks Every Foodie Should Own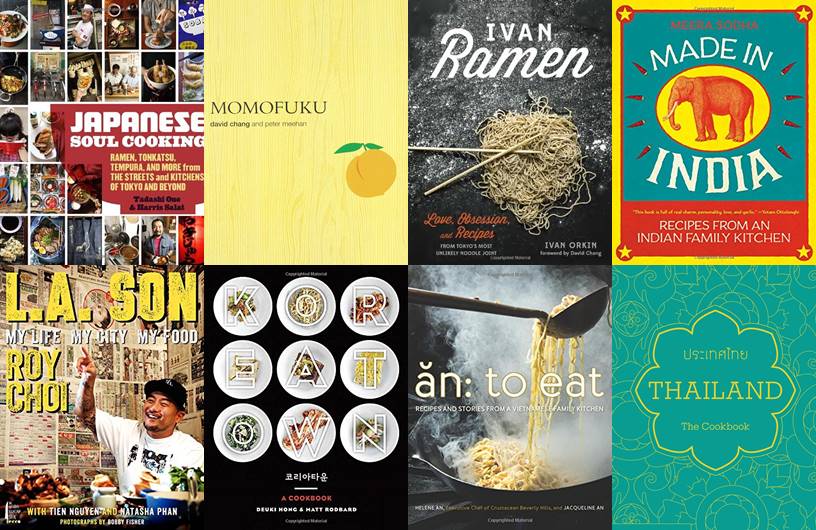 Let's talk about Asian cookbooks, I've selected 10 Asian cookbooks every foodie should own, find out which ones should be used in your kitchen soon.
So it's time to talk about 10 Asian cookbooks every foodie should own. I've selected my personal 10 favorite cookbooks about Asian. Like most people I love Asian food, trouble is Asia is incredibly big and it's impossible and unfair to let only one book or two represent such a big part of the world.
But you have to start somewhere and these 10 Asian books is a great start. Now before I begin to share my favorites I just want to make clear that these 10 books do not cover all of Asia. Some of them aren't even written in Asia but there are still great resources for great Asian food. So let's check these books out. If you're looking for some other great books I also recommend this list of 10 Cookbooks Every Chef Should Have and 10 Restaurant Cookbooks Every Chef Should Have.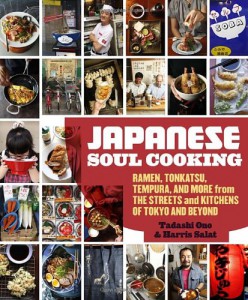 Japanese Soul Cooking: Tadashi Ono
This has become a favorite of mine, it lets you cook all the Japanese stuff that isn't sushi. Tempura, tonkatsu, ramen and much much more. More than 100 simple recipes along with some great stories and photographs. Get it here.
David Chang's Momofuku cookbook has become a modern classic. This is not strictly Asian but the backbone is. Plenty of great recipes including a great chapter about making your own Asian pickles. Get your copy here.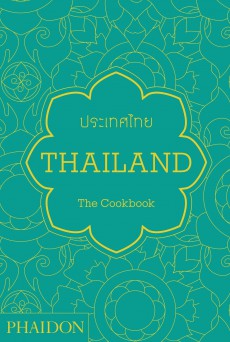 Thailand: The Cookbook: Jean-Pierre Gabriel
I can't leave out Thailand. Without a doubt one of the greatest cuisines out there. Anyone who's been to Thailand longs for a great curry or papaya salad. This is the book to let you explore Thai cuisine in your own kitchen. To make some own Thai stuff get it here.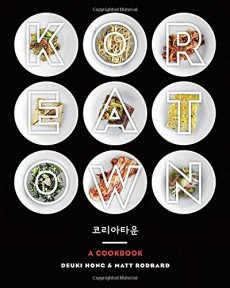 Koreatown: A Cookbook: Deuki Hong
Korean food has been in for quite a while now. That is if you're not Korean, otherwise, it's just food. The thing is the Korean trend we now see in most parts of the Western world doesn't come from Korea but instead from different Koreatowns in the US. Mainly the one in Los Angeles. This book travels through some of the Koreatowns in the US and shares the best recipes along the way.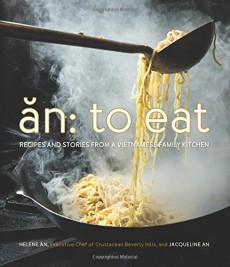 An: To Eat: Recipes and Stories from a Vietnamese Family Kitchen: Helene An
You can't skip Vietnam either can you? Expect Vietnamese family meals. You'll get the Pho, drunken crab, lemongrass chicken to name a few. Pick up some Vietnamese knowledge here.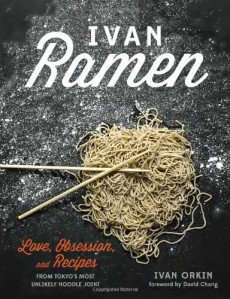 Ivan Ramen: Love, Obsession and Recipes from Tokyo's most unlikely Noodle Joint: Ivan Orkin
A ramen book from a middle aged Jewish American who decided to open up a ramen shop in Tokyo. That does sound more than a great plot for a movie than for a cookbook but this one is true. The book tells the full story on how Ivan Orkin became a noodle chef in Tokyo, and you'll get the recipes as well.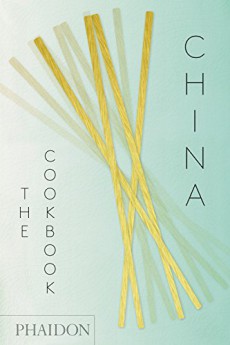 China: The Cookbook: Kei Lum Chan
China is of course too big to fit into any book but China: The Cookbook is at least a great start. It scrolls through the eight major regions of China and letting you get a glimpse of the huge Chinese cuisine. Get your copy here.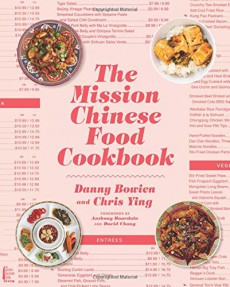 The Mission Chinese Food Cookbook: Danny Bowien
If you take on Asian food from your own unique perspective and create stuff without any constraints like tradition and known recipes you could end up somewhere close to where Danny Bowien has with Mission Chinese Food. But most of us don't have that talent, so here's the book.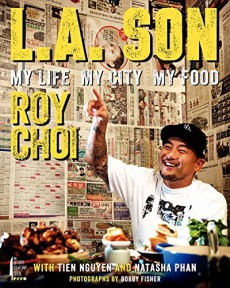 LA Son: My Life, My City, My Food: Roy Choi
Part cookbook part autobiography. In LA Son chef Roy Choi lets us follow him from his childhood days in Los Angeles to the days of a successful restaurateur and food truck magician. Oh, yeah. There are some great recipes too.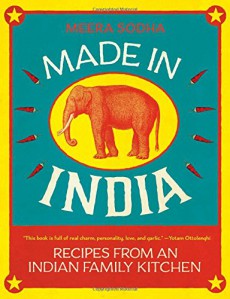 Made in India: Recipes from an Indian Family Kitchen: Meera Sodha
If you want to be mean you can say that Indian cuisine is like throwing curry, a sack of onions, a goat and some yoghurt into a pot and cook it for a few days and then serve with rice. This is nothing like this. Made in India treats us to 130 fresh and delicious recipes from three generations of the Meera Sodha family. Enjoy. Buy your own copy here.