10 Best Chocolate Packaging Designs 2017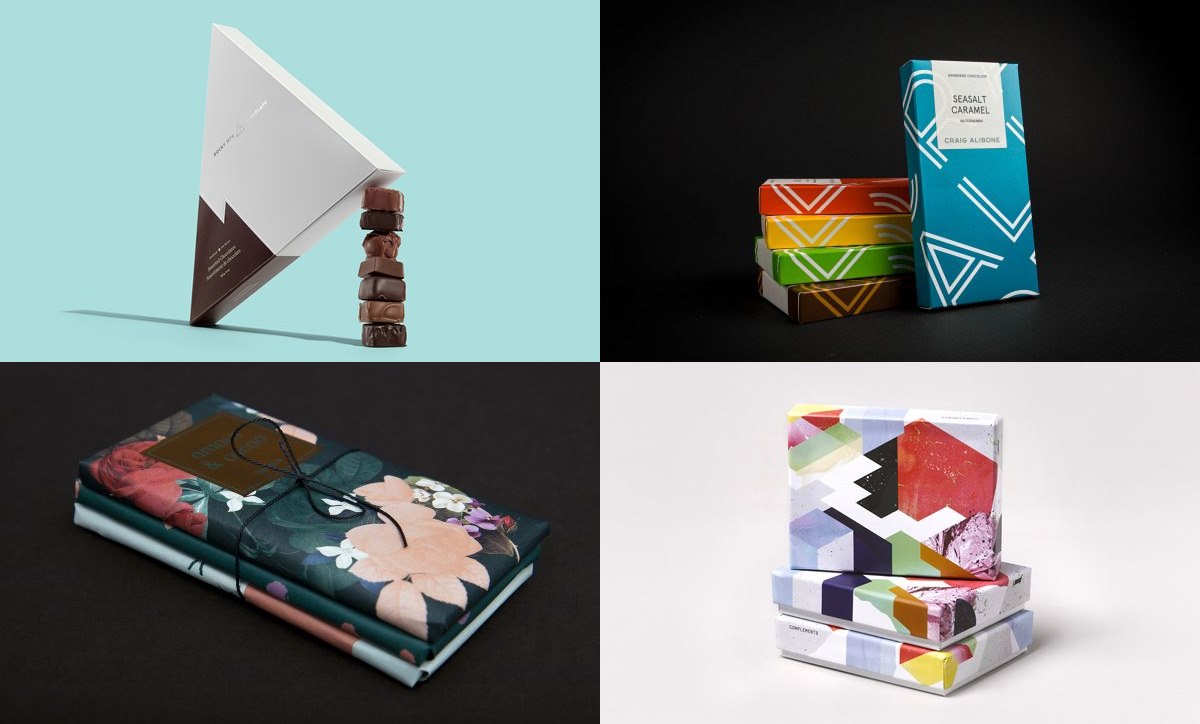 The year is about to end which means the time has come to round things up. I selected the 10 Best Chocolate Packaging Designs 2017, let's see who made the list.
Chocolate packaging design has come to be one of the most covered items here at Ateriet, to end the year I decided to select the best ones from the past year. Some of them have been featured here before so you might recognize them, others were missed and I now give them the attention they deserve. Let's see which made the list.
Rocky Mtn Chocolate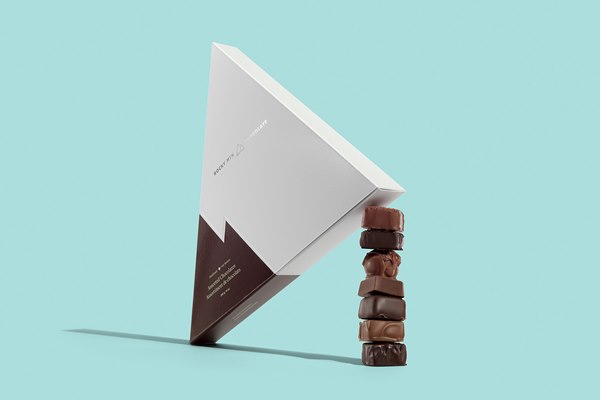 Hard to argue with this triangular chocolate packaging for Rocky Mtn Chocolate. It was featured in a post about creative chocolate packaging a while ago. The bars from the same company looks just as good. See an example below to know what I mean.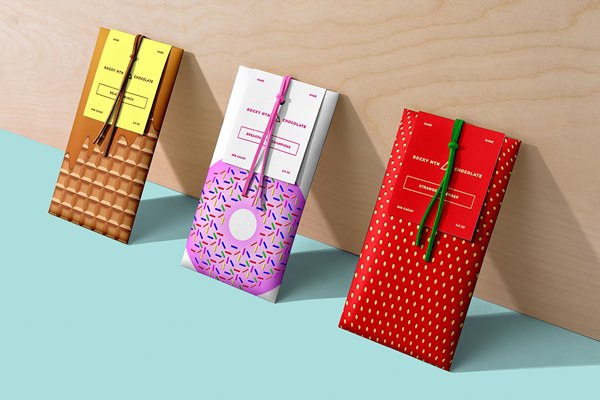 Chocolate Caviar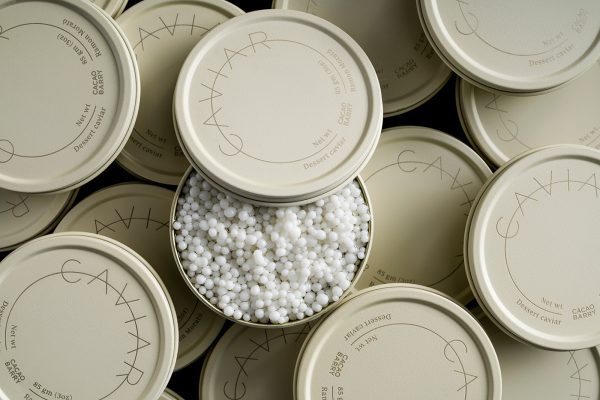 Everything in the range of packagings from two Spanish pastry chefs in collaboration with Zoo Studio. The chocolate caviar was the highlight in my opinion. See more of the designs here.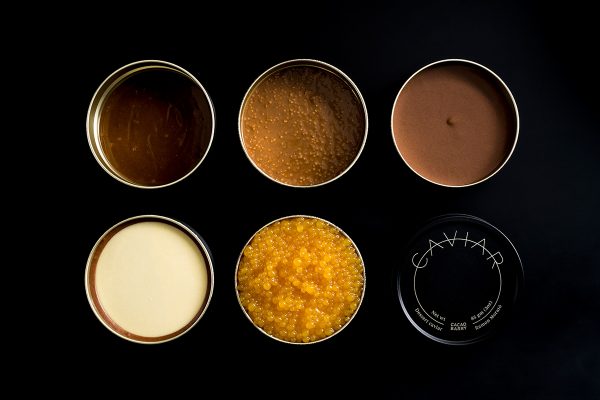 Candela Chocolate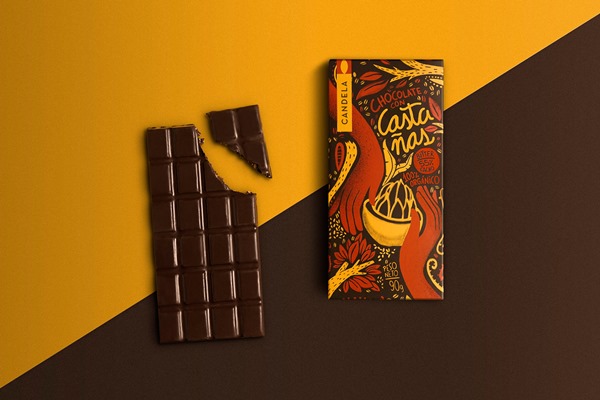 A more traditional packaging design, I love the illustrations and colors. I also like to give credit to a less spectacular packaging design. Not every chocolate packaging can be a spectacular student project or designer dream. It needs to function in the real world as well. This one does and it looks great.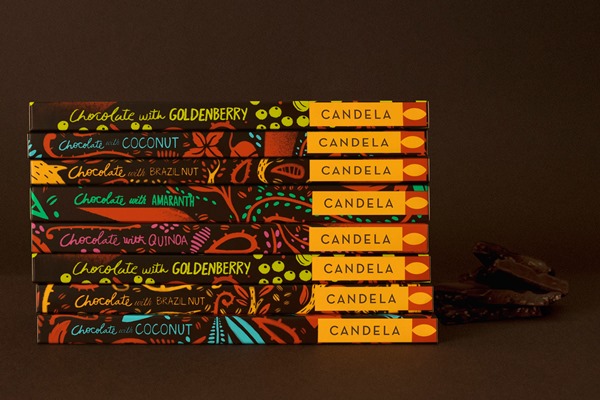 Complements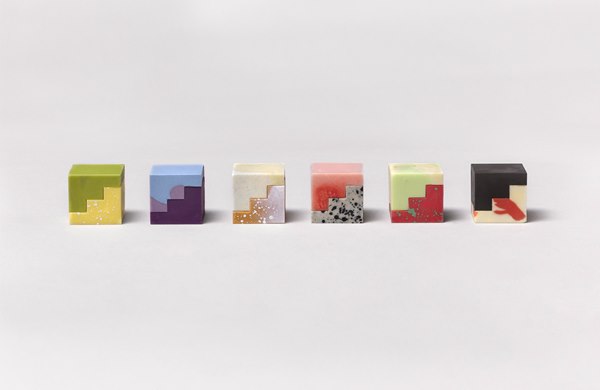 This one does get some credit for the extra creative idea. Two pieces of chocolate with two different flavors merge into one. Luckily the packaging look great as well. But to be honest, it is all about the concept. See more on this project here.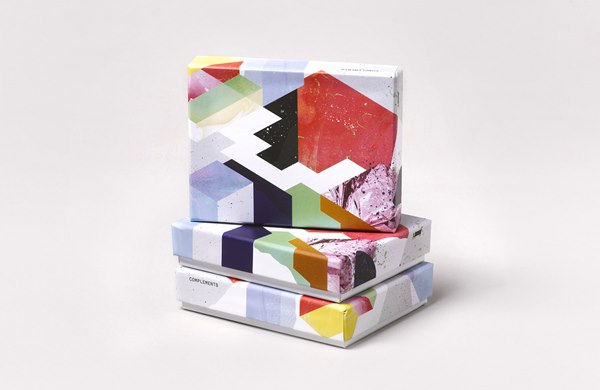 Malmö Chokladfabrik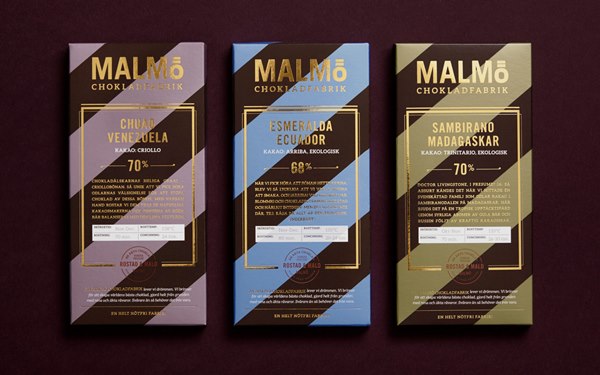 One that hasn't been featured here before is this Swedish chocolate. Big diagonal lines with dark and rich colors. Logo and information printed in gold, what's not to love about this? I can personally recommend the actual chocolate as well, try it if you ever find yourself in Sweden, more on the design here.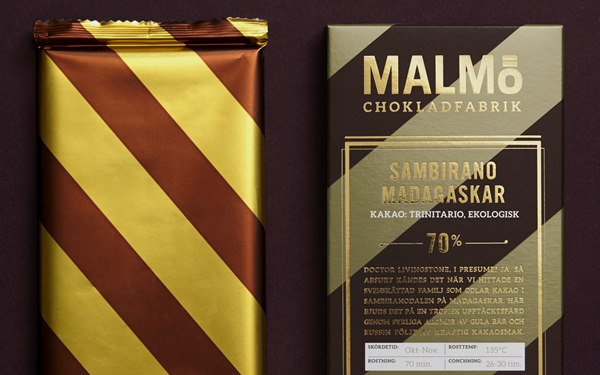 Utopick Chocolate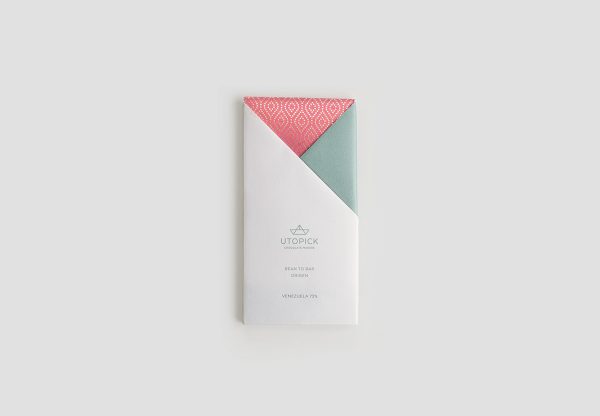 Make on twist on the design and everything might change. That is what Utopick did with their chocolate packaging design. The twist is how the chocolate is wrapped in paper, and it makes all the difference, more on this project here.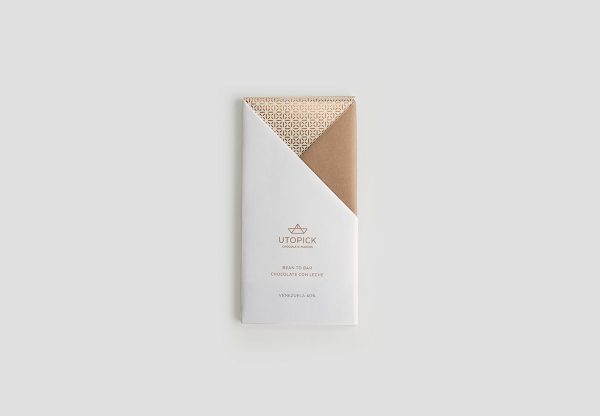 Nature Organic Chocolate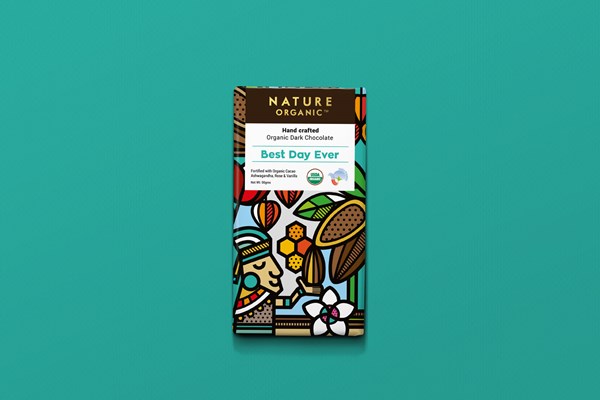 Another great and normal chocolate packaging design. Lots of color, great graphics and the big thick lines is what I like about it. More on who's behind the design here.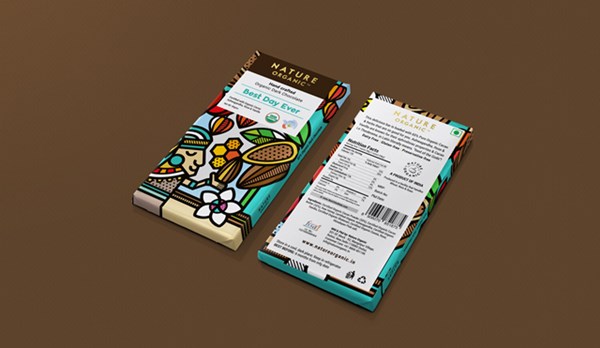 Amour and Cacao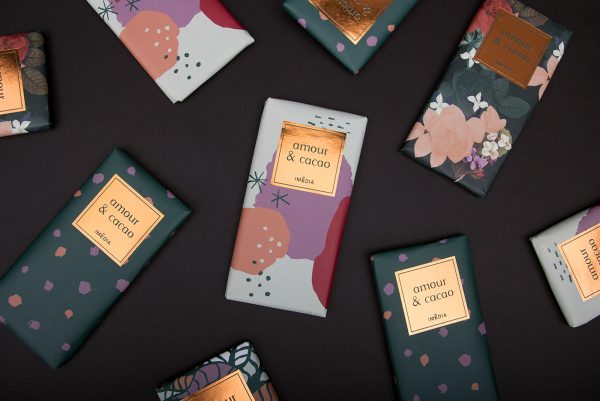 Flowers in watercolor-style paintings on dark backgrounds. The packaging itself is nothing out of the ordinary. What I like is the elegance and exclusive feel of the design. See my original post about this design here.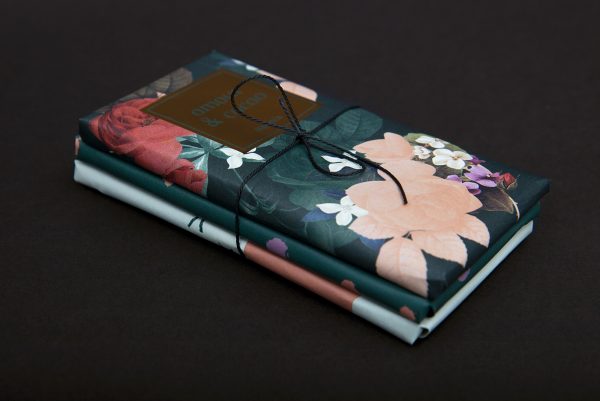 Craig Alibone Chocolate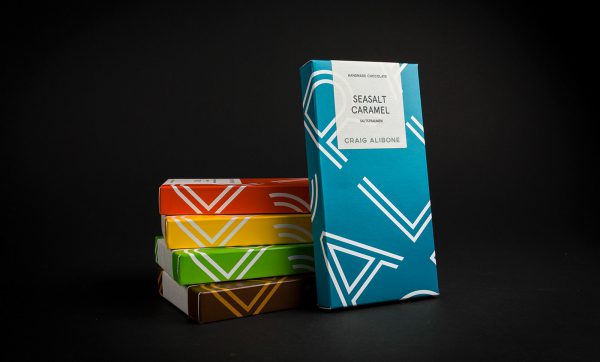 Both a brand of chocolate and a pastry shop. Craig Alibone has a whole range of different products, most of them are chocolate and they all look great. Just see the bars and truffles here. Full post here.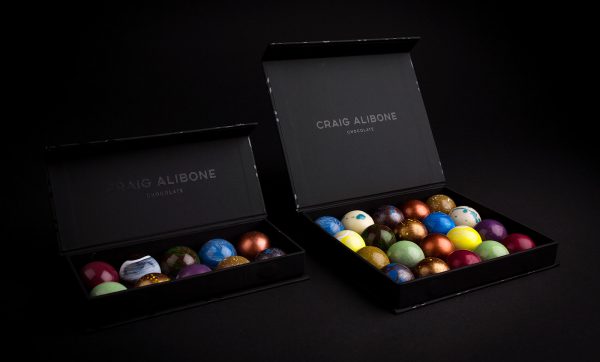 Gran Cruz Chocolate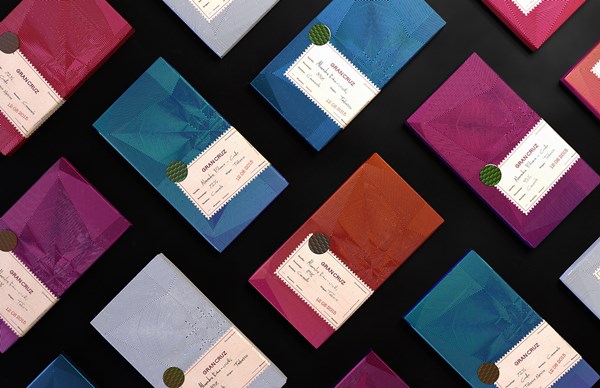 The last one, another one I missed. Gran Cruz Chocolate packaging by Shift. The design features patterns of very thin lines that are used in both the chocolate and the packaging design. Pair that with bright colors and small labels inspired by postage stamps and you've got yourself a winner.