10 Best Food Packaging Designs August 2018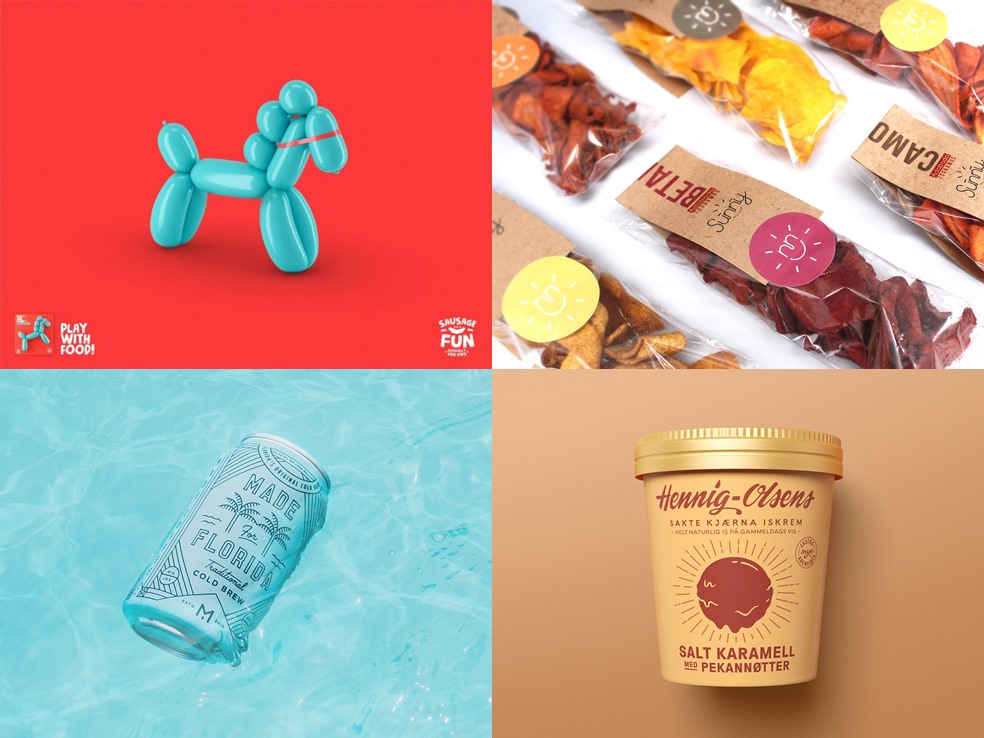 Time for a new list of great food packaging designs and without promising too much I must say that this months list is truly a great one. Plenty of fun and innovative ideas from designers worldwide. Let's check out the 10 Best Food Packaging Designs August 2018.
This edition of 10 Best Food Packaging Designs August 2018 is as good as it gets. Really. When I made this list I must say that I got really impressed by the designs and the people behind them. A great mix of fun, innovation and standout designs in the world of food packaging. Let's hope we keep seeing more of these great designs in stores as well, because these designs have earned their place. Now let's get started.
Sausage Fun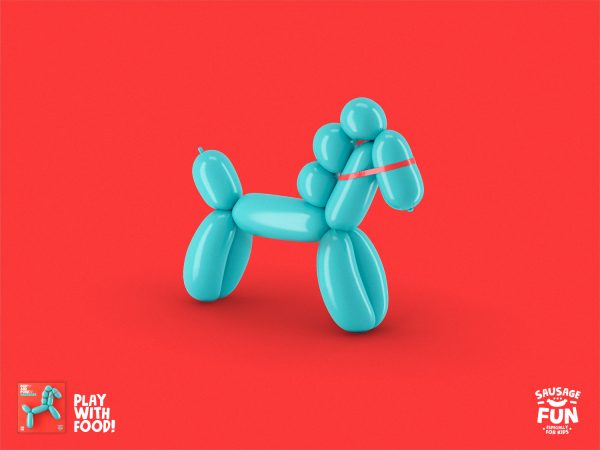 I bet you have never seen sausage like this before. More a fun concept than something we are likely to find in stores but you have to love the great idea. (source)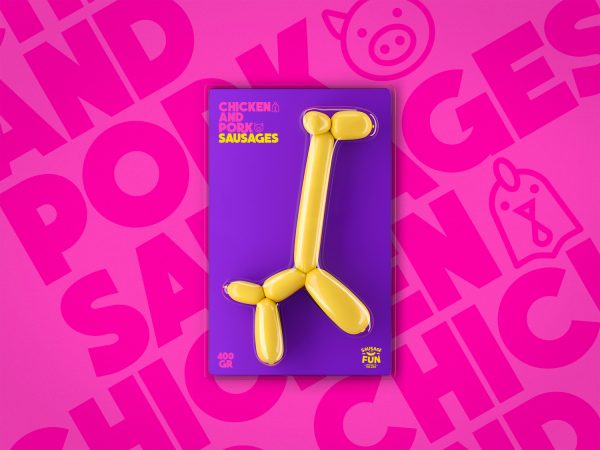 Drink Mixers
Mixing two things together to make a cocktail is not a new idea. Neither is prepackaging them in a ready-made Gin and Tonic or Rum and Coke either. This is quite new though. A glass filled with two cans where you get to mix your own drink, with the proportions you want. As a bonus, it looks great. (source)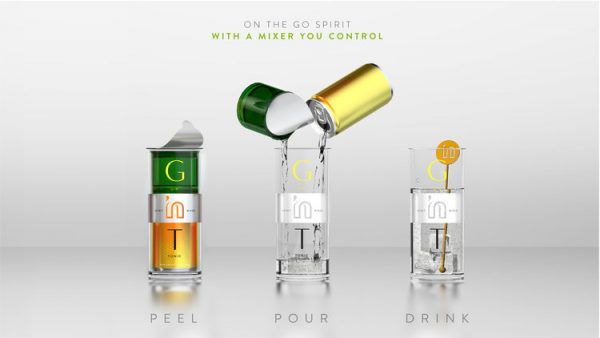 Sunny Vegetable Chips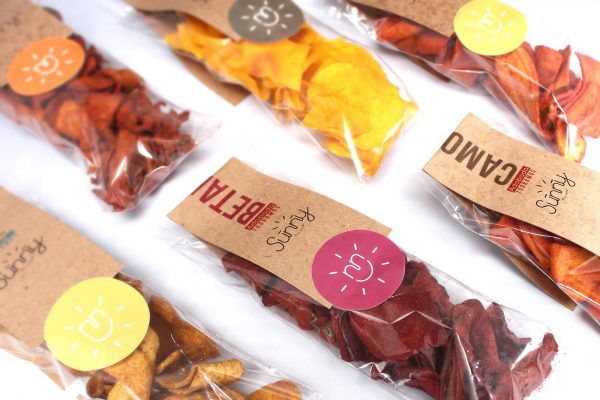 This concept from Hi Estudio is almost a non-packaging project. A thin plastic bag, a paper label and a sticker. A great way to keep the packaging to a minimum and showing the beauty of the product. It also goes great with the natural feel of the dried vegetable chips.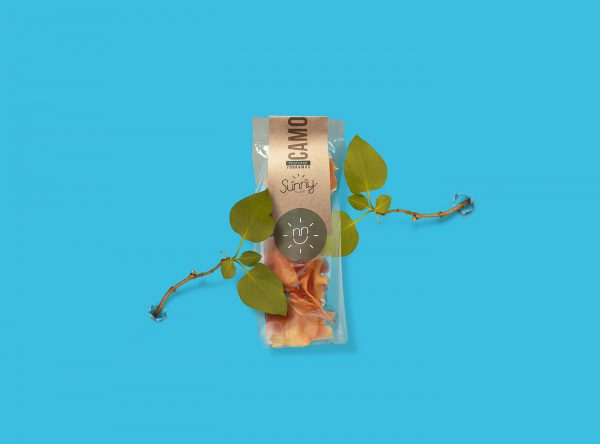 Pizza Wine
Pizza Wine is not wine made out of pizza but wine made to drink with pizza. With an ongoing trend of more and better pizza places opening up all the time a wine made just for this lovely dish sounds like a good idea to me. It doesn't hurt that it looks as good as it does neither. (source)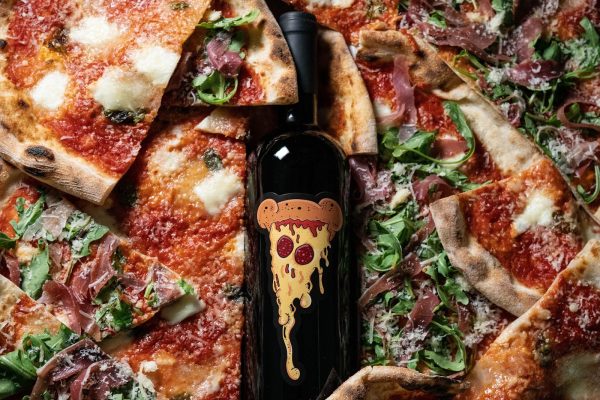 Onkel Toms Beer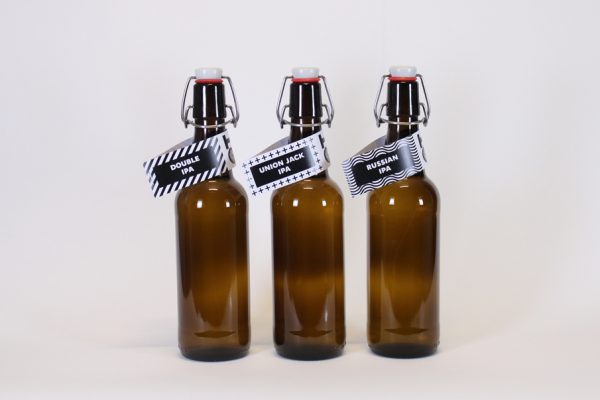 German craft brewery Onkel Toms came up with a fun twist to a traditional packaging. The idea here is to leave the bottle clean. Instead of a regular label, they turned it into a hanging label that is attached to the neck of the bottle. Maybe not the most functional idea ever but it looks quite nice I think. (source)

The Tale of Cuoi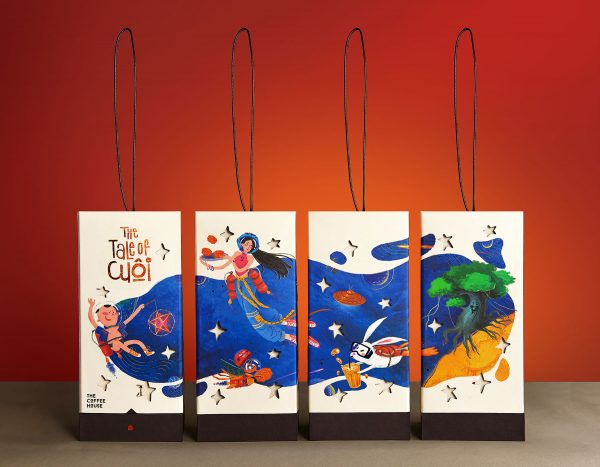 This is a Vietnamese range of cakes. I don't really love what I consider regular cakes that much and when I look at how these cakes look out of the box I feel more intimidated than eager for a try. That does not change that the packaging is great for this one. A packaging with great detail, beautiful illustrations and perfect to bring as a gift. Do use the link to see this project in more detail.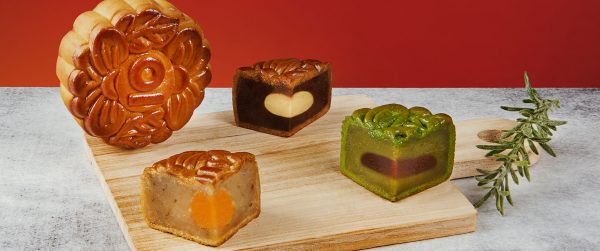 Made for Floria Cold Brew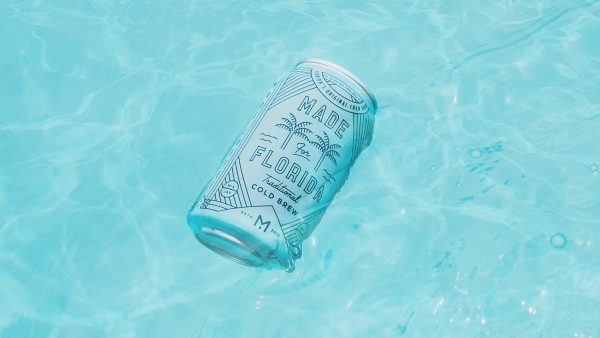 I've complained about how all cold brew looks the same before, guess I stand corrected with this beautiful design. Super cool art deco style design. Single color, which I always love. Nothing to not love about this design. (source)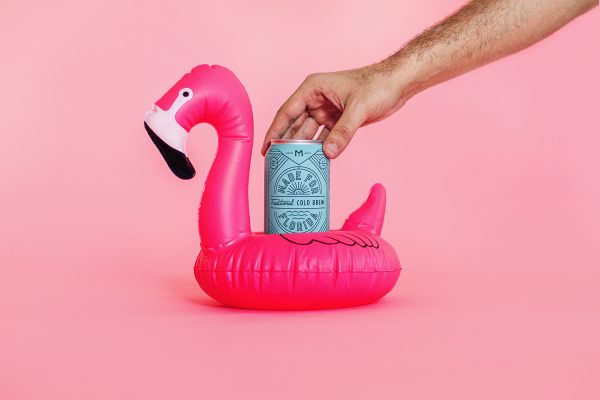 Just Water Sustainable Packaging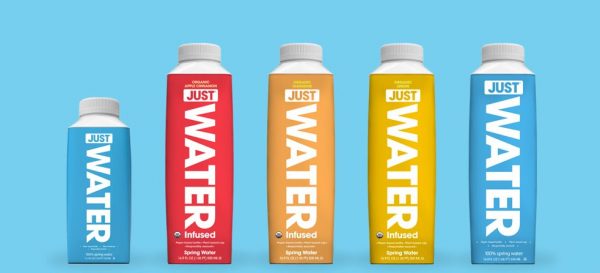 This packaging is not new but I like it so much I decided to feature it anyway. Just Water is the brand and what I like about is of course that this is a sustainable packaging and it manages to look good and be functional at the same time.
If there are any critics reading this I'm guessing you will claim that it is not fully sustainable and you are right, but this is a good step towards better packaging designs. There will be more to come. For more details about both the water and the packaging visit Just Water here.

Hennig-Olsens Ice Cream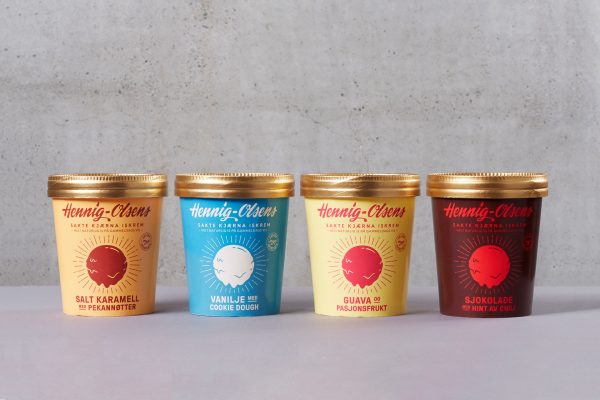 Ice cream that looks like this needs no further explanation. It speaks for itself. Hennig-Olsens is one of the first brands of ice cream that was started in Norway. By the looks, it doesn't seem to go away anytime soon. (source)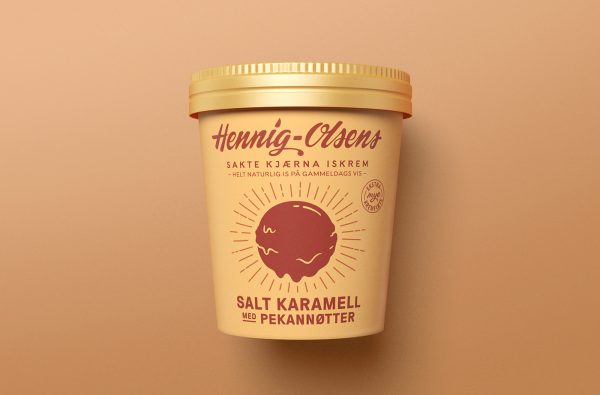 Balloon & Whisk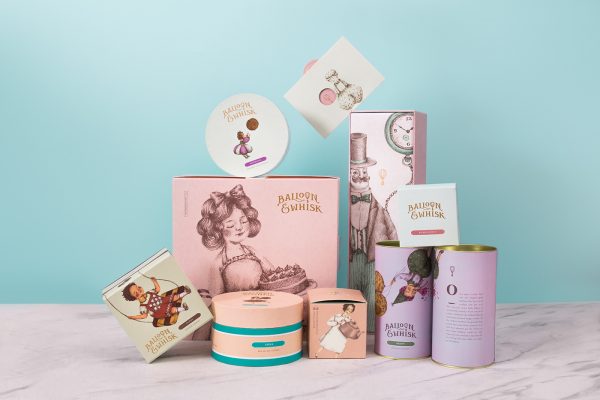 The last one out in this edition is Balloon & Whisk who came up with this design that feels inspired by children's books. Lovely illustrations, pastel colors and beautiful lettering. What more can you ask for? (source)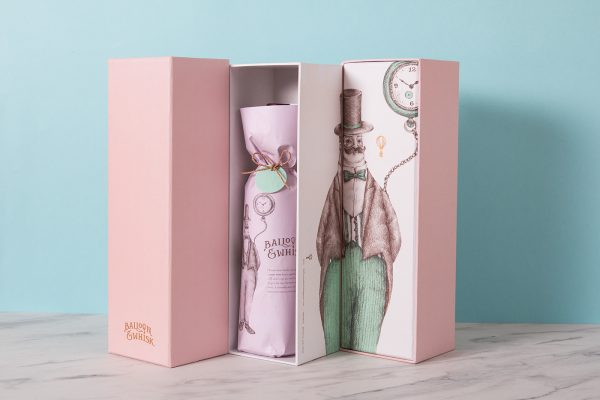 That's the 10 Best Food Packaging Designs August 2018, next months list is already in progress. If you can't wait for that do make sure to chekc out all the previous monthly top ten lists below.