10 Best Food Packaging Designs July 2017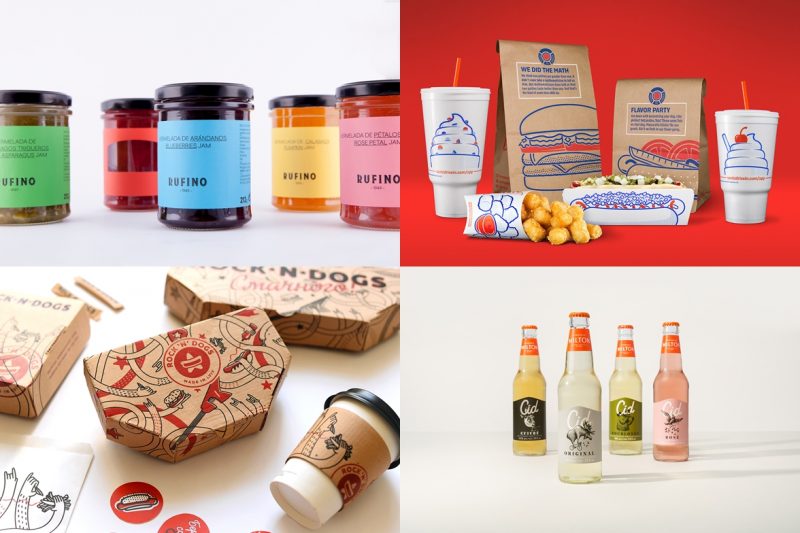 I decided to round up the 10 Best Food Packaging Designs July 2017. Check these out for some great food packaging design inspiration.
I rarely list my favorite food packaging design the way I'm about to. But there is simply so much great design out there that needs to be shared. Like you know I've been sharing some of the best designs out there for a few years now. Sometimes I do separate articles on great products and sometimes I curate lists based on different subjects like a certain color or product.
Now I'm trying something different. Instead, I searched my favorite sources of great packaging design. I've collected quite a list of design agencies that I make sure to follow as closely as I can. The problem is that there's just not enough time to get all those great designs the appreciation they deserve.
To give it a try I'm creating this monthly list instead. It holds what I think is the 10 Best Food Packaging Designs of July 2017. July 2017 means they were either published or discovered in July 2017. So some of these might be older but that's not really the point. What is the point is that these are all some great food packaging designs, so check them out.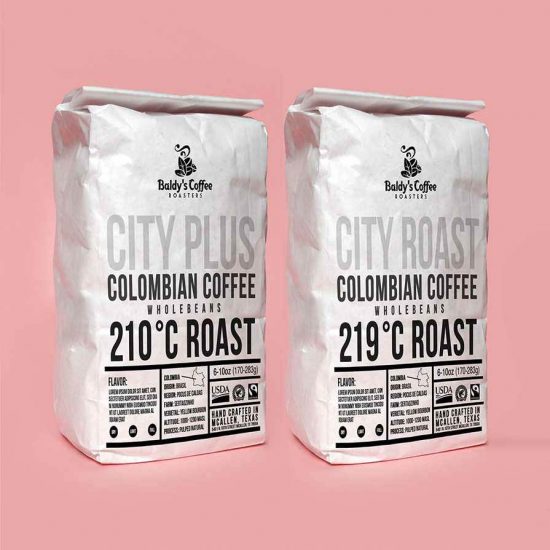 City Plus roasted coffee, clean and great looking packaging. I like the clean design and the aluminum packaging. (source)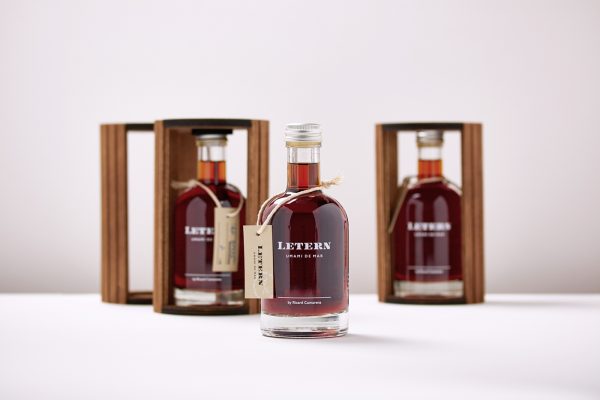 Letern is an anchovy sauce from Valencia in Spain. It is used for getting that umami kick in just about anything. Besides being a cool product the packaging pretty much speaks for itself. Clean with a cool box surrounding the bottle. (source)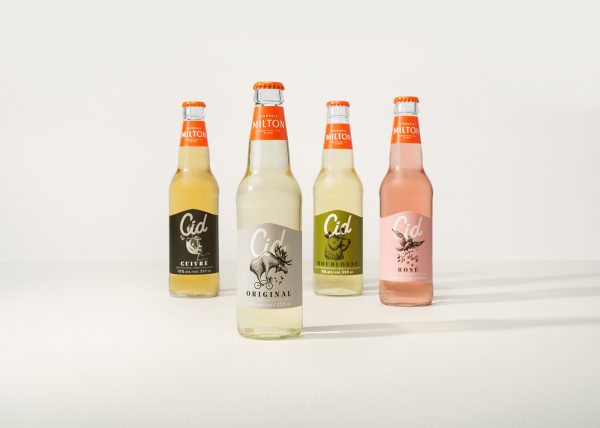 Milton Cider has created this set of craft ciders. Clean packaging with great illustration work. I'm not sure I love the combination of the clean label colors and the bright orange on top. But still good enough to make the top ten this month. Which means kind of great. (source)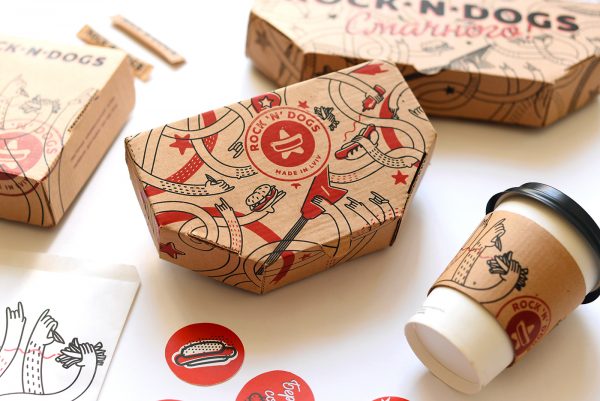 Full range of take-out packaging for Rock 'n' Dogs. Fun design and one that works for all products in the range. (source)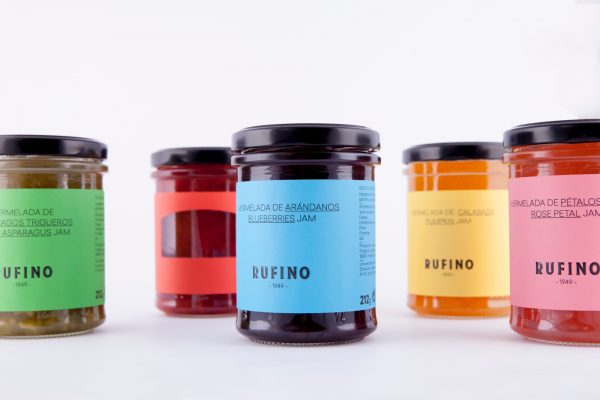 Rufino is a Spanish brand of jams and marmalades which date back to 1949. With single colored labels, these jams will stand out in a great way on any shelf as well. This is a great example of how you don't have to reinvent the entire packaging. The packaging is a standard glass jar, the labels are the only "new" thing and it is making it all look great.(source)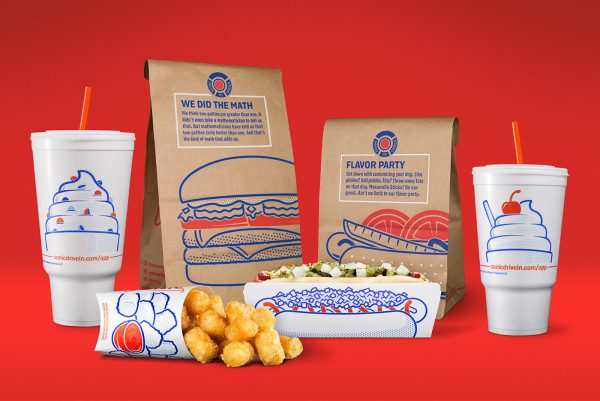 Another set of take-out packaging designs. Fun retro-inspired illustrations. (source)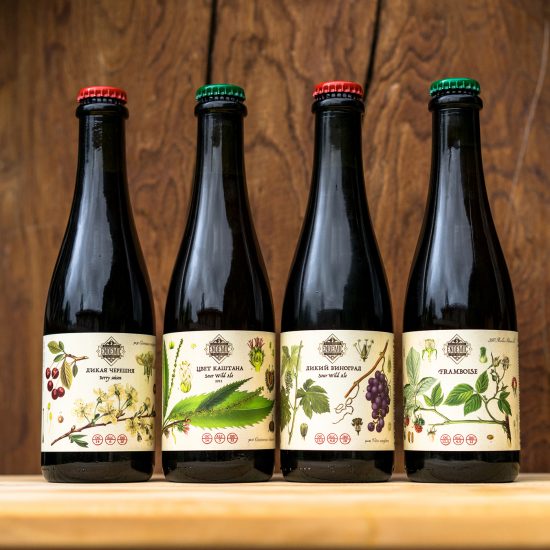 Set of Russian beers. The illustrations on the labels are clearly inspired by vintage illustrations. (source)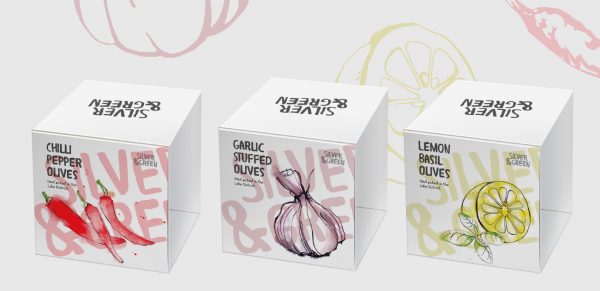 Great looking box packaging for a range of olives for the brand Silver & Green. I like the illustrations. The downside is that if the boxes hold a separate packaging it is one too many. I like how they worked with the colors and illustrations. (source)
German ice tea. The brand is called Elephant Bay. Regular bottles with great illustrations and a white type printed on top. Clean, classic and modern, all at the same time. (source)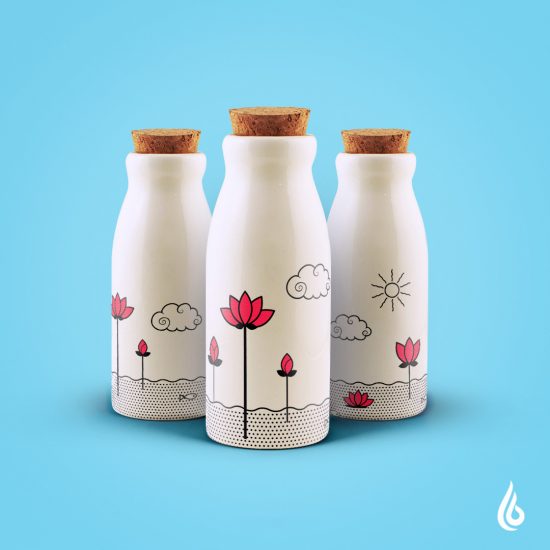 Last one for July. I'm not sure what these porcelain bottles hold but who cares when they look this good? (source)
For more great food packaging design make sure to browse through my full coverage. Also if you have a design you think is good enough to be featured here don't hesitate to submit via email. I love hearing about cool stuff I haven't discovered before.