10 Best Food Packaging Designs July 2018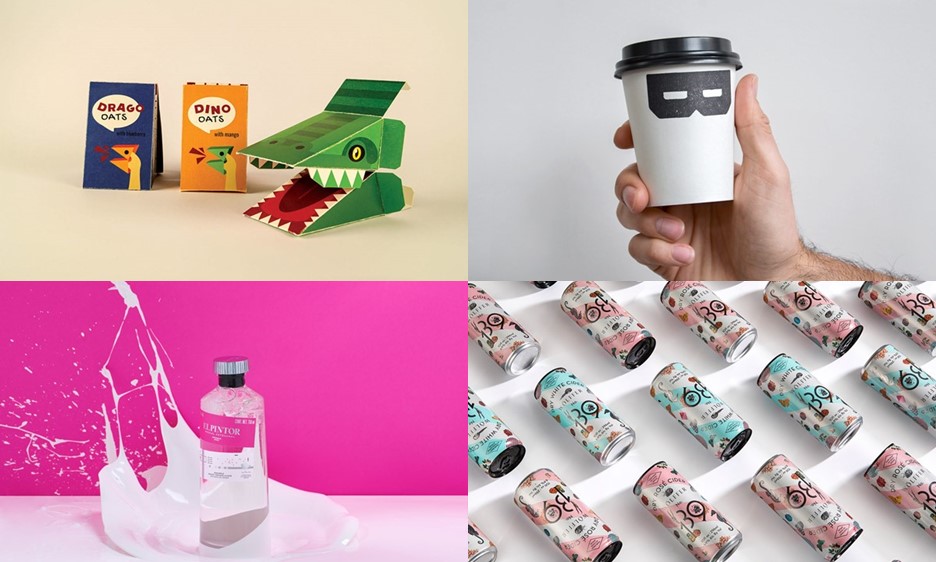 Another month is over and the time to wrap up the best food packaging projects is once again here. Even though we are in the middle of the summer and most designers are at the beach there are great designs this month as well. Let's see them all in the 10 Best Food Packaging Designs July 2018.
As always there is not much to talk about, let's just dive into the list of great designs.
Dino Oats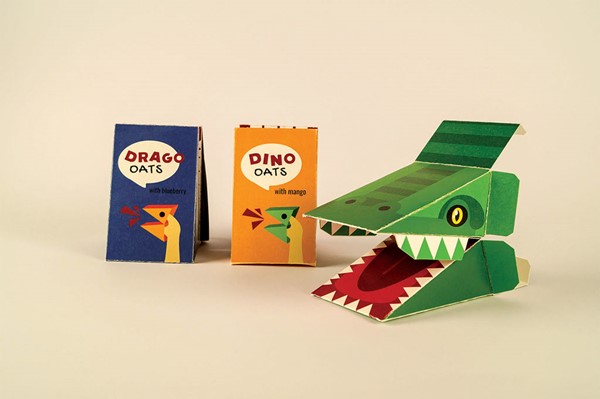 Let's kick things off with this clever and fun cereal packaging. It's a two-part packaging where the two triangles that make out the dinosaur head is filled with two different types of cereal or oats in this case. Once they have been eaten the packaging can be used as a toy. Fun idea. (source)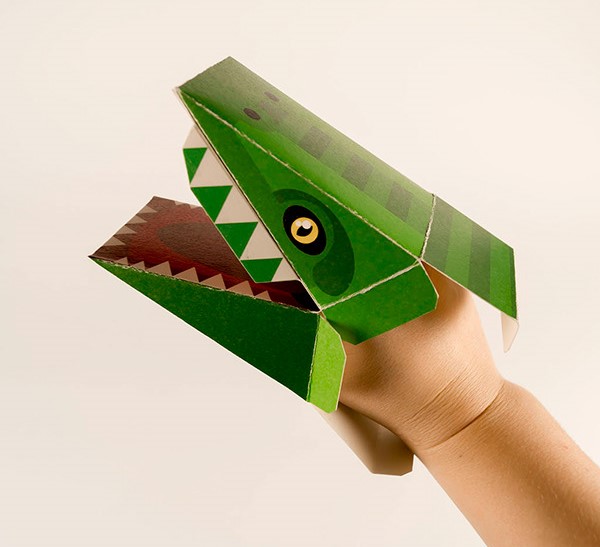 KFC Edible Wrapper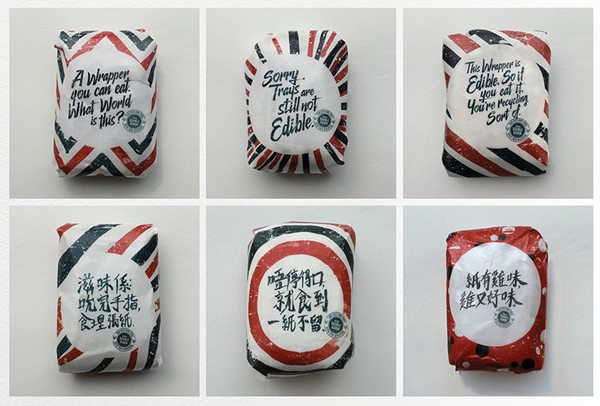 I haven't found out quite as much as I would have wanted but apparently, this is an edible food wrapper made for KFC in Hong Kong.
Naturally, an edible wrapper comes with more questions than answers. Like how does it taste, why should I want to eat something that is originally made to protect the food, what protects the wrapping and so on? That said we need to change food packaging in the future, edible food packagings might be part of a solution. If it looks as good as this I don't see the harm. (source)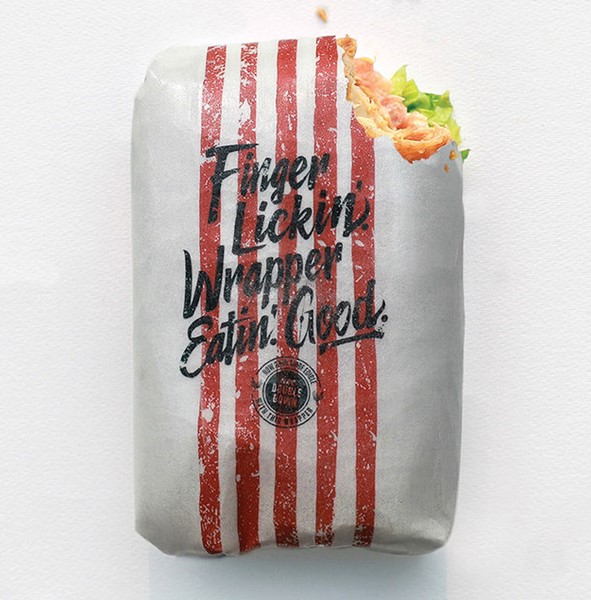 Bandido Coffee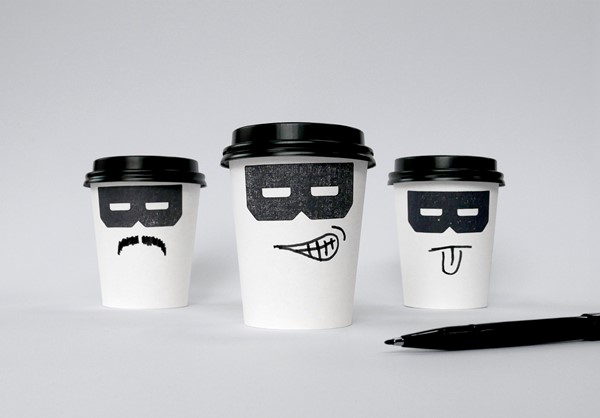 Minimalistic coffee packaging for Bandido coffee. Everything about this branding and packaging is simple, fun and playful. I love the bandit mask for the cups the most. (source)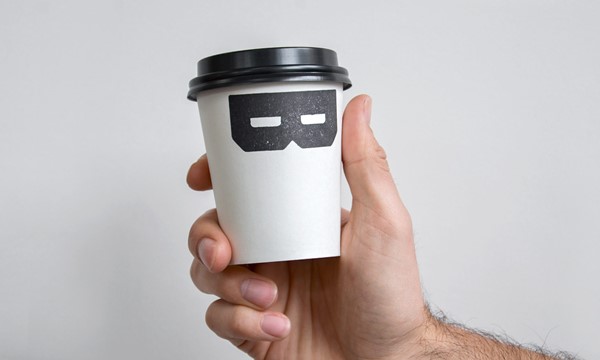 Luftbremzer Gin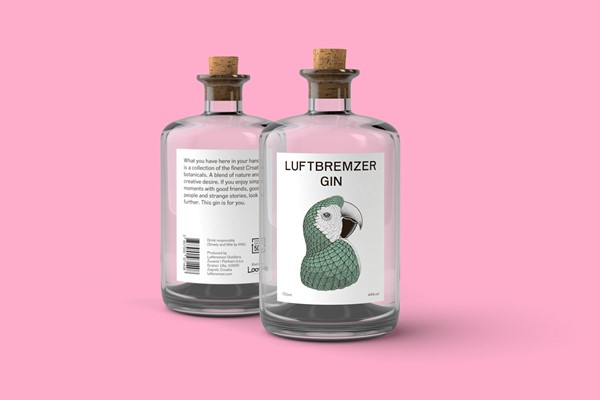 Luftbremzer is something as unusual as a Croatian Gin. On top of that, it looks great. Just a glass bottle with a fun design. In stores, you might find it packaged in the lovely pink paper tube that you can see below. (source)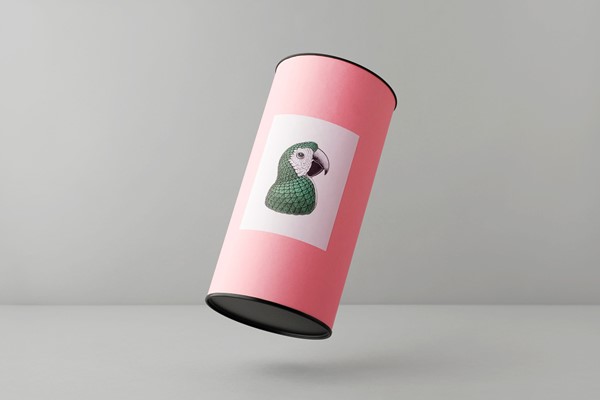 French Paté
Paté in jars is not the sexiest or modern product. Part of it is the often very traditional and boring packaging design. This brand of paté is doing what they can to change that. I don't think we will see Millenials running to stores to get paté just because of a new packaging but it might help a little. Great modern design, I especially like the one tone colored design and illustrations. (source)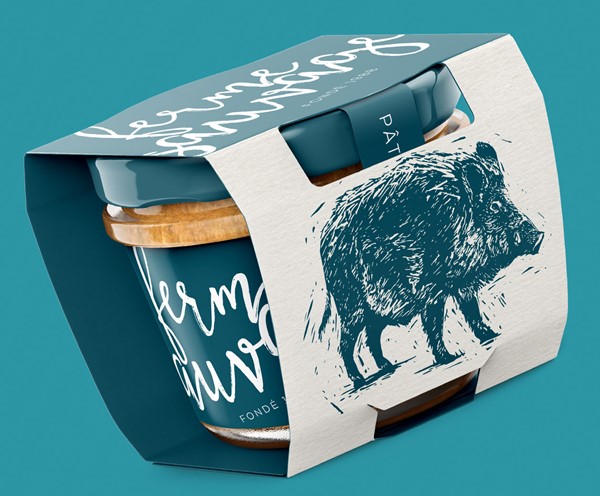 Karl Fazer Chocolate Box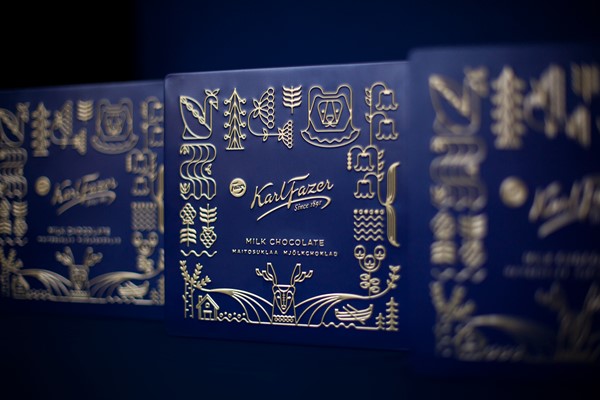 You can never go wrong if you bring someone chocolate, especially if you do it in a box that looks like this. This is a tin box made for the Finnish chocolate brand Fazer. Dark blue and gold, what can go wrong? (source)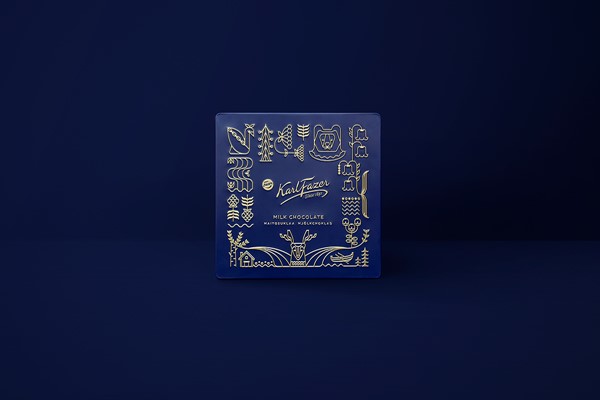 Drav Beer
About as retro as a beer can could ever be. Drav Beer really got me excited when I first saw it. Two colors for each can, minimal design and a cool 70's look. (source)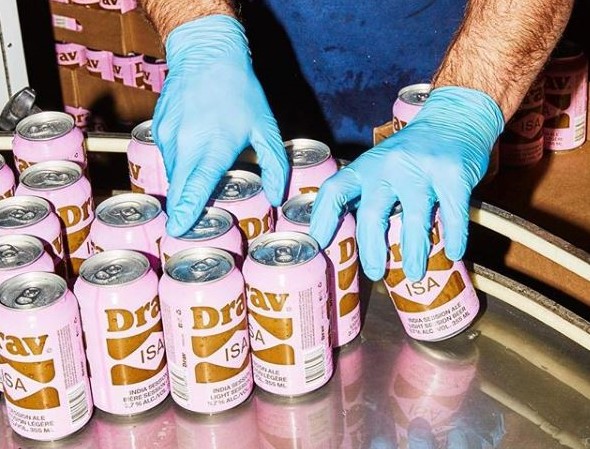 El Pintor Mezcal
El Pintor Mezcal has taken inspiration from the world of paints. Artist paint tubes that is. The cap is very much inspired by those cute little tubes. It works great here as well. The clean look of the bottle combined with a splash of color on the label and the design is done. And it looks great. (source)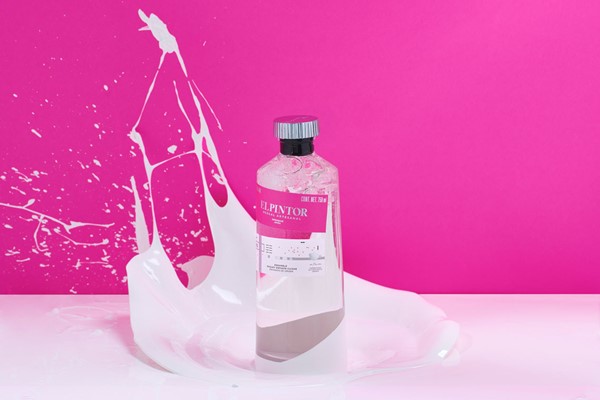 Wölffer Cider
Wölffer Cider might not have the easiset brand name to pronounce but when the can looks this good who cares. Two types of cider with two choices of color. Blue or pink in combination with lines and a few smaller details. It looks fresh and fits perfectly with cider, especially during the summer. (source)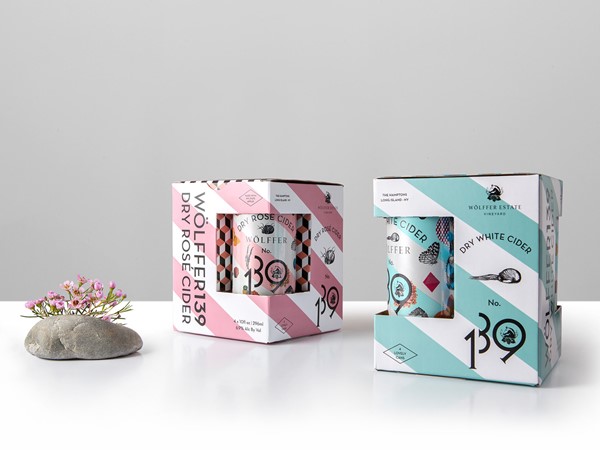 Granolife
Granolife is the last one this time around. Two types of packaging for granola mixes. Both look good, my favorite one is the one serving packs. Easy to bring with you and since it's not fully packed with granola there is some room for milk as well. (source)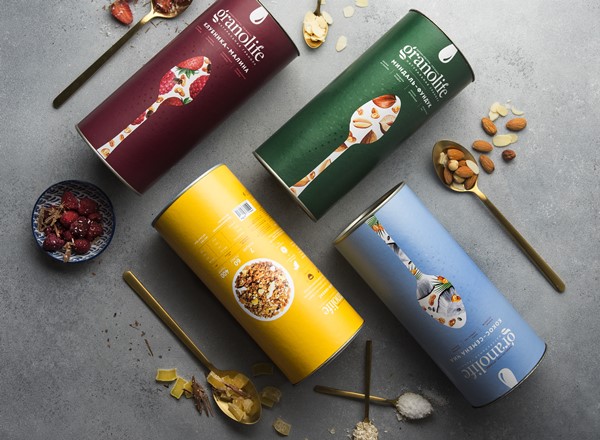 That's is for this month, but don't forget to check in here often. There's always more food culture coming. I've been doing these monthly lists for some time now so it is always a good idea to check out a few of the previous lists as well. Find them below.