10 Best Food Packaging Designs March 2018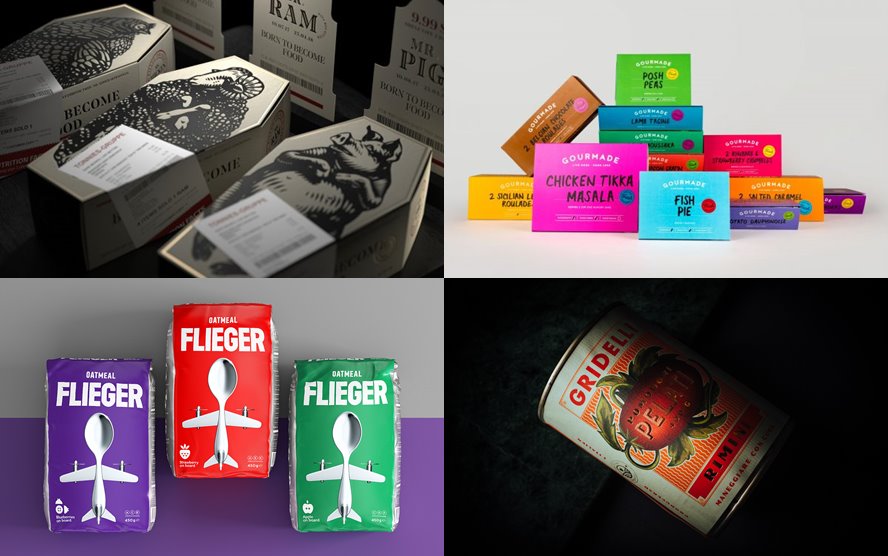 March was a great month when it comes to food packaging with plenty of great projects, check out the 10 Best Food Packaging Designs March 2018.
So it is time to wrap up another month of great food packaging design, this month I found meat in coffins, great frozen ready meals and many others. Let's dig right into it, it's the 10 Best Food Packaging Designs March 2018.
R.I.P Meat in Coffins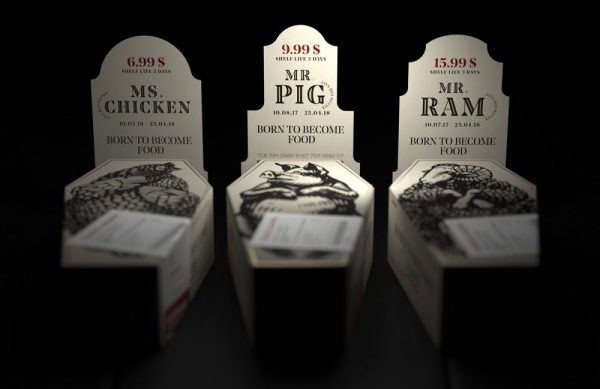 This project was featured here just a few days ago. It brings up the question if we should eat meat or not. If we leave that debate aside it's easy to see how great this project looks. It's actually exactly what it says, meat in coffins.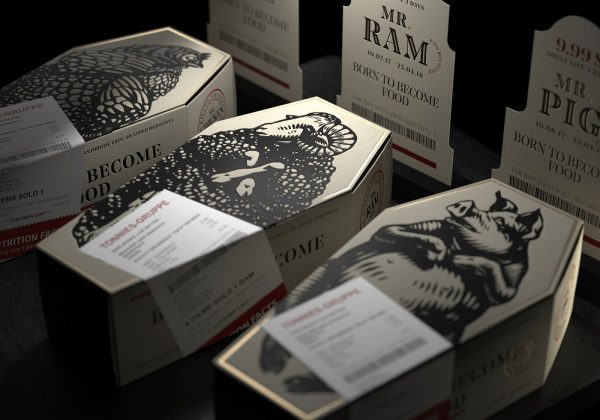 Chinook Seeds Redesign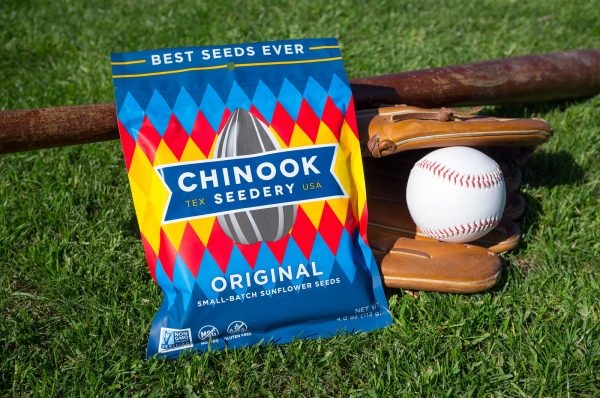 Sunflower seeds in a bag that looks good, that's a surprise. Most packagings for products like this are often incredibly boring. It's like they stayed with their health food store heritage. Chinook redesigned theirs and I'm guessing this is the best-looking one you'll find on the shelf. Made by Helms Workshop.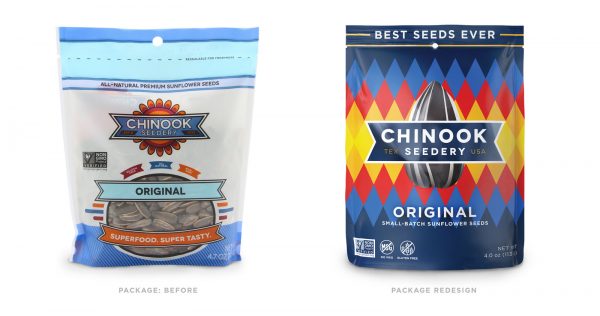 Gilde Juleaquavit 2017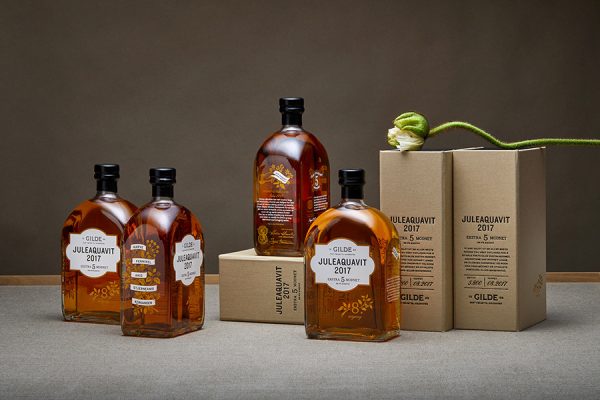 I know, this is a late one. But just take a look at this elegant Juleaquavit from Norway. It combines a modern look with tradition and would fit nicely on my table next Christmas. Designed by Olsson Barbieri.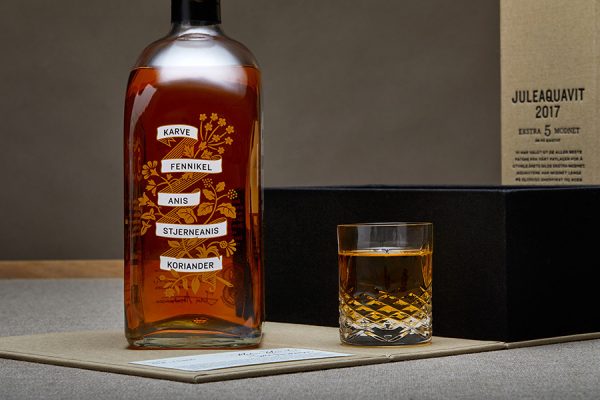 Gridelli Tomatoes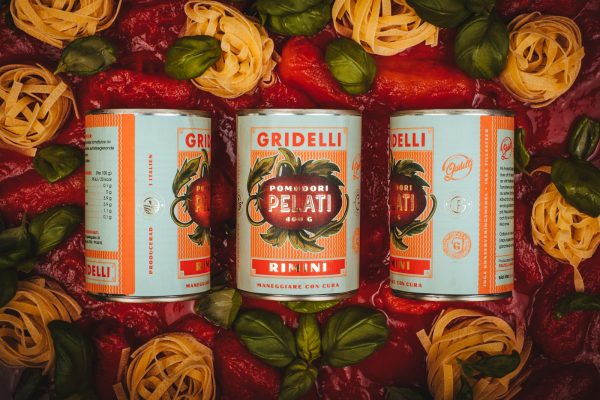 Canned tomatoes are invaluable in the kitchen, but to be honest they very rarely look great. This one from Gridelli looks as good as it gets when it comes to canned food. If I ever see this one the shelf it will be picked up immediately. More on this design here.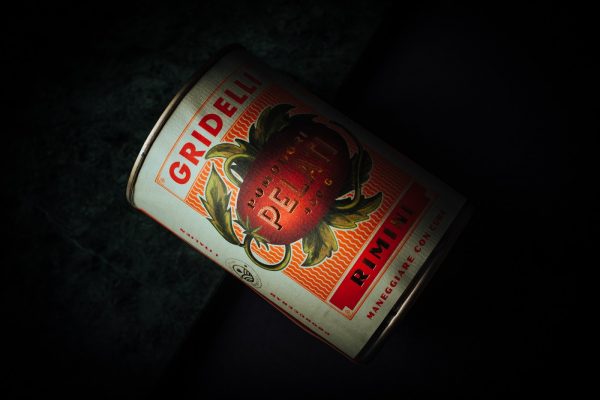 Gourmade Frozen Ready Meals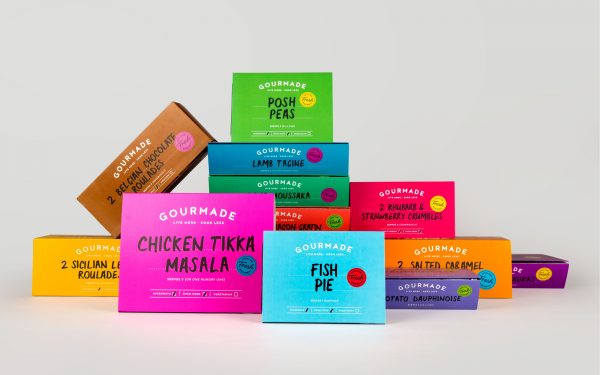 Another one featured here the past month. You can and see more about the project using the link, in short Gourmade make frozen ready meals look good. And that is not common.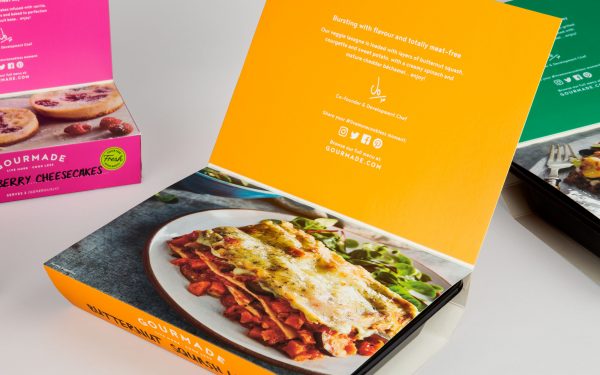 Baron Samedi Spiced Rum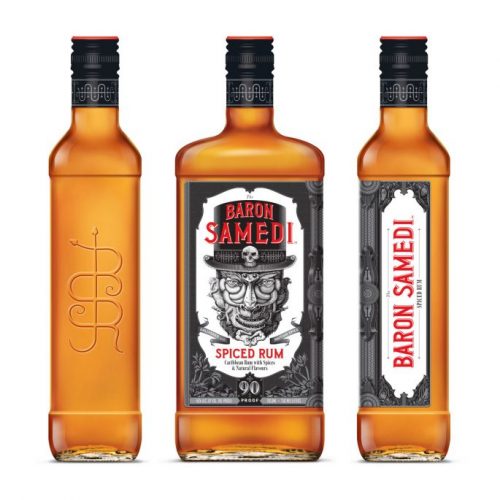 Moxie Sozo keeps designing great things. One of their latest projects is this spiced rum. The brand is called Baron Samedi and the design is all about that character. A huge beautiful illustration covers most of the bottle. Cool as always.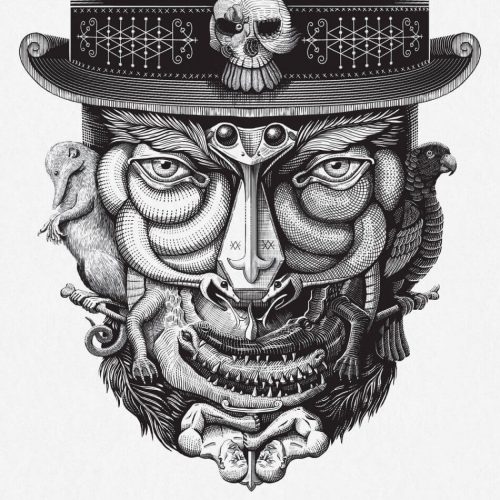 Scandal Ice Cream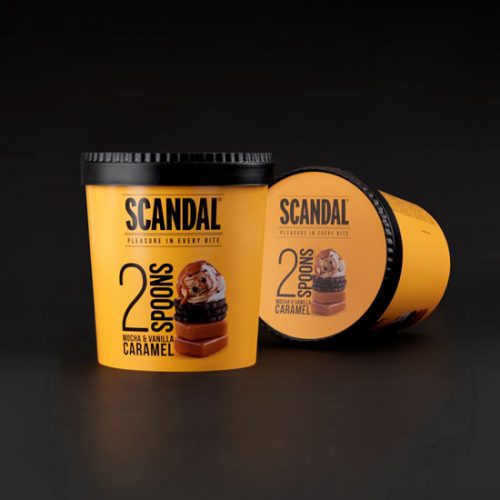 Scandal ice cream is actually not that out of the ordinary. It's a standard ice cream packaging in black and yellow. Elegant, functional and it looks good. A premium on the right side, meaning not too premium to scare people away. Not every design has to be revolutionary or mega-cool, it can be like this. Great looking and functional. Design by 2yolk branding.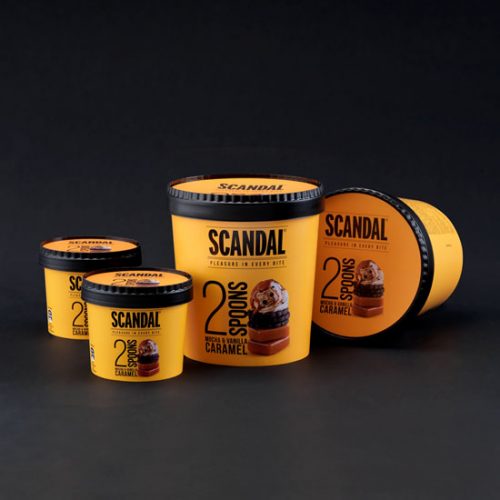 Flieger Oatmeal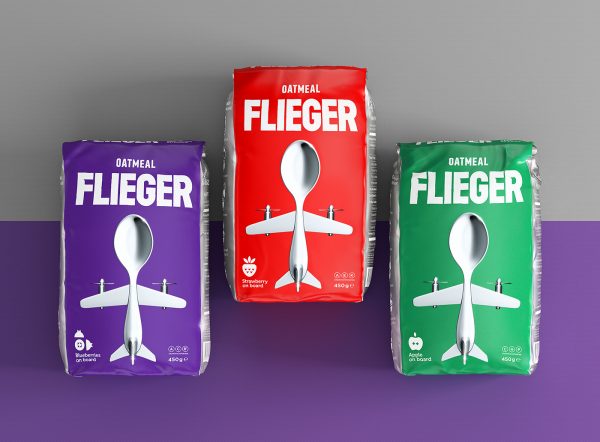 I think its safe to say that oatmeal is not the sexiest product you'll ever take home. That does not mean it can't look good. This range of oatmeal from Flieger looks great. Bright colors, a fun photo merge of a spoon and an airplane and lastly big bold letters in white. More on this project here.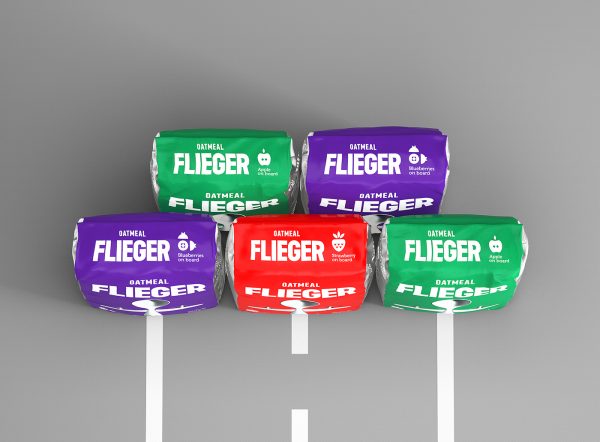 Yorg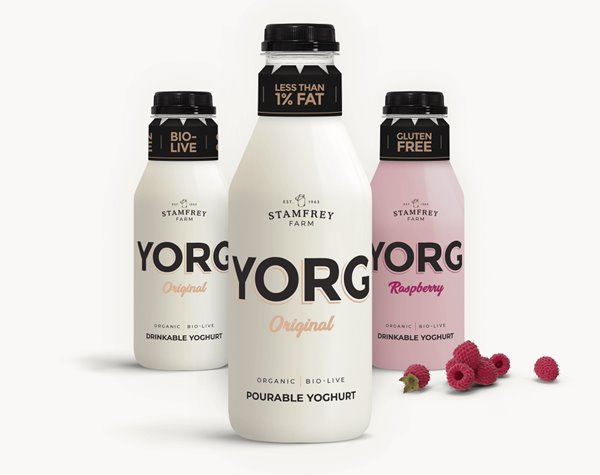 Create a new brand of yogurt that shows its Yorkshire origin. Highlight the simplicity, the organic product and health benefits. That was the brief for this new project that was handed to Double D Creative. I guess they did as they were told.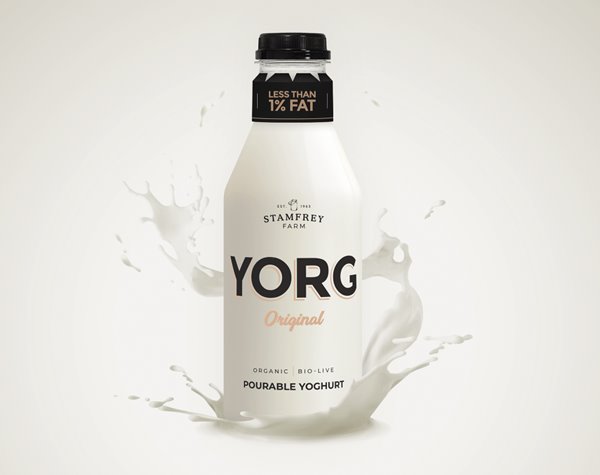 Cacao 70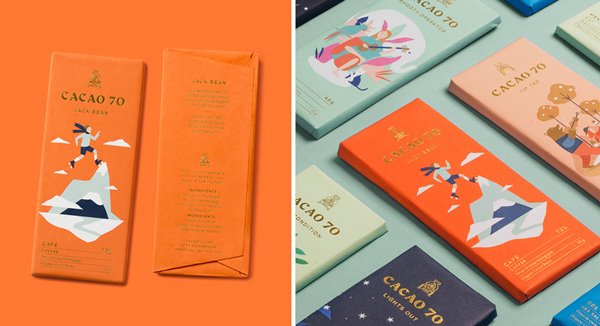 Last one out and this one was also featured here before.  A full range of different chocolate products, plenty of colors and if you read the full original post there is much more design than just the packaging.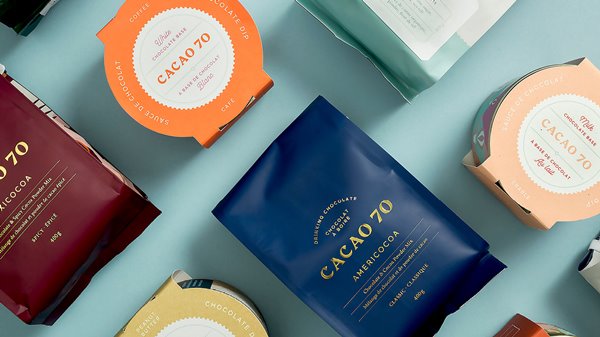 That's the 10 Best Food Packagings March 2018, but there are plenty of others to find in my regular coverage, for more of the months best lists you can check out the previous ones below.