10 Cookbooks Every Chef Should Have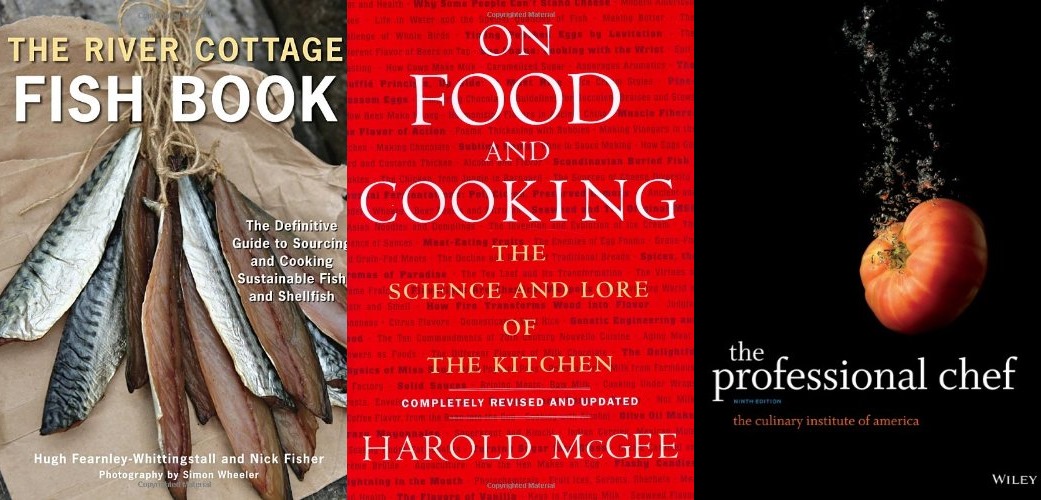 I list the 10 Cookbooks Every Chef Should have, this list gives you ten classic books that you are bound to go back to over and over again.
Now I'm going back to the basics with this list of 10 cookbooks every chef should have. In the latest list of cookbooks I focused on restaurant cookbooks. Those are great but sometimes you need a different type of information, something more fundamental or classic. So that is when you are bound to start searching your collection for one of these great ones.
I tried to get a broad field of books so it will cover most of the questions that keep coming up when you're cooking on a more professional level or if you are an ambitious home cook. In both cases these books will come to good use. Also I kept the list down to ten, there are of course plenty of other great ones. For some selections like the meat, fish and bread book there are many other options. Also the book is leaning a bit towards the classic French cuisine, that is where things got started so there is simply no way of not honoring that fact. Now let's start looking at some books.
On Food and Cooking: Harold McGee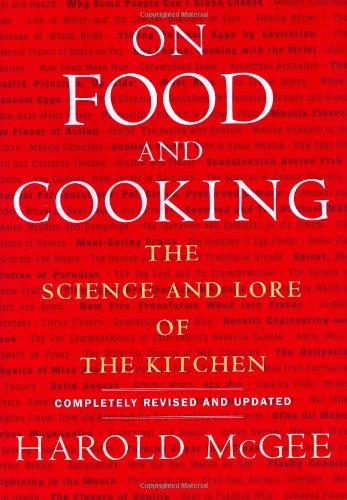 This book is most likely on every cookbook list you can find. First released in 1984 and this version is the updated one that came out in 2004 in time for its 20th celebration. Harold McGee is a master of explaining what really happens with food when it is being cooked. McGee also gives a great walkthrough to most ingredients and how to use them. If you only plan to buy one of the books in this list, this is the one. Get it here.
Pollan on Food Boxed Set: Michael Pollan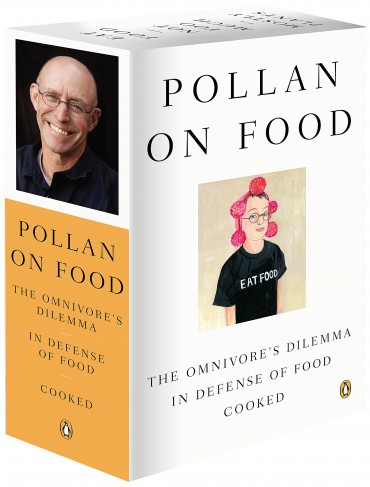 If you wonder why the entire food world is now eating less meat and thinking far more about organic ingredients and where food comes from you might want to look in Michael Pollan's direction. With his three books The Omnivore's Dilemma, In Defense of Food and Cooked Pollan have been one of the frontrunners to the movement we see in our eating habits and food today. So these books does not include any recipes but loads of knowledge on how food production works and what and why to eat. This should be mandatory reading for most people. I've recommend all three but if you want to start with just one you should go for The Omnivore's Dilemma. Get the boxed set here.
The Food Lab: Better Home Cooking Through Science – J. Kenji López-Alt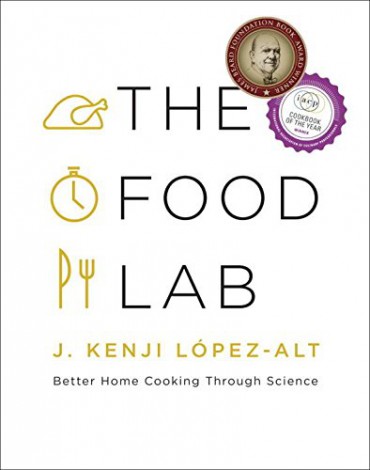 How do you make great french fries? Does the meat really taste better when cooked on the bone? How do you make a mac 'n' cheese that is as creamy as out of the box but make it taste better? Questions like this is what J. Kenji López-Alt kept thinking about. Then he started testing them and found some interesting results. The sub-title for the book is Better Home Cooking Through Science and that is exactly what you'll get. But it is not by any means limited to the home cooks. The book comes with over 1000 photos and around 100 great recipes including the science on what makes them work. Think of this like a more practical and easier version of The Science of Cooking. Get it here.
Mastering the Art of French Cooking: Julia Child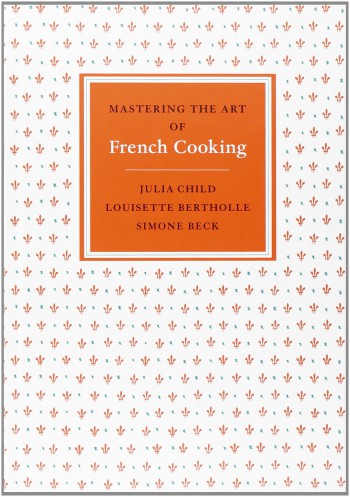 Another one that is bound to be on any cookbook list. It is a bit ironic that the most popular cookbook on French food is written by an American. This is a great one and was the very first cookbook I bought when becoming a chef myself. Any French classic dish you want to try will be here, that Julia Child herself was absolutely charming will also make you want to check out some of the cooking shows from American television available on Youtube. Get the classic book here.
The Professional Chef:  The Culinary Institute of America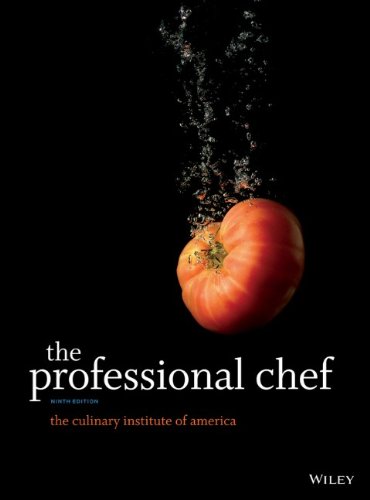 Very much a book for professional chefs and if you're American chances are you already own this. The book comes with around 900 recipes from all parts of the kitchen but also goes through things like kitchen safety, selecting produce, equipment and nutrition. Aimed at the professional chef but it could be invaluable to the serious home cook as well. Get it here.
The River Cottage Fish Book: Hugh Fearnley-Whittingstall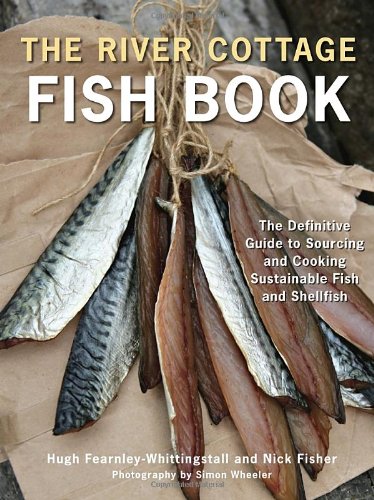 The River Cottage is the creation of Hugh Fearnley-Whittingstall, one of the greatest Chefs from Britain and a personal hero of mine. The book is a guide to freshwater fish, saltwater fish and shellfish. Hugh and Nick Fisher also examine the ecological and moral issues of fishing and goes through the techniques on how to prepare fish. From pickling to frying, steaming and smoking. Hugh and The River Cottage have always had a big focus on sustainability and responsible sourcing of ingredients. The words said by many chefs today on how we should choose our products was said 15 years ago by Hugh Fearnley-Whittingstall. Most other books in The River Cottage series is highly recommended as well. Start with the fish book here.
Chez Panisse Vegetables: Alice Waters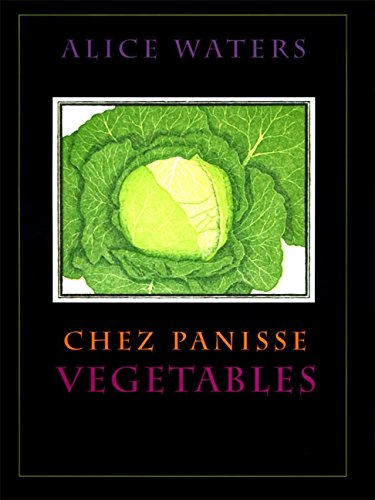 A classic book from a classic restaurant. Alice Waters and her team on Chez Panisse have always been about the ingredients and vegetables have been one of the most important part. With vegetables being so much in focus now it is a wise choice to invest in a book on vegetables. Now this book is getting older but unfortunately there aren't that many great vegetable books coming out (but there is no shortage on bad vegetarian cookbooks which is weird) so I would still recommend this one. Get it here.
The Complete Robuchon – Joel Robuchon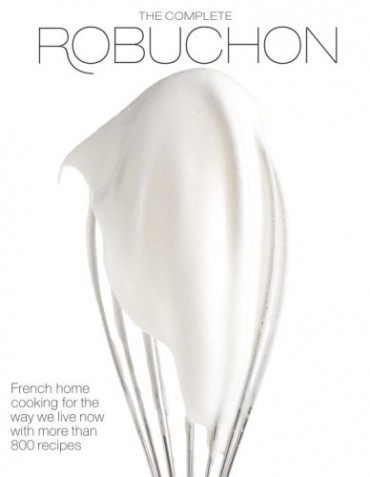 800 fine dining recipes from French master chef Joel Robuchon. I really don't need to write much else.  This is classic French Haute Cuisine at its best. Robuchon might be slightly forgotten with all the new great chefs that keep popping up but this one is a classic and a great source to find some cool techniques. And trust me, things might be all Nordic and cool now but there will always be room for classic French stuff. Learn from one of the best here.
Bouchon Bakery: Thomas Keller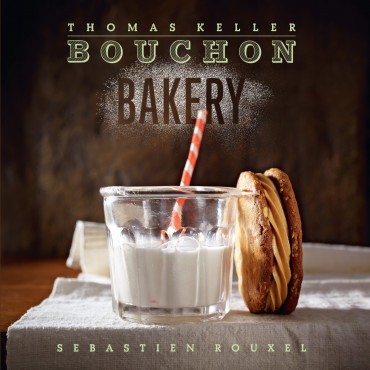 Why do I need a baking book if I'm a chef? Well it's because most small kitchens can't afford to have a dedicated baker and any chef should be able to bake a decent bread and a few desserts. That's just the way it is. Bouchon Bakery is a good place to start for some great bread and baking recipes. The now almost classic by Thomas Keller goes through most of the stuff you'll need to know. This is one of the books where there are a lot of great baking books and you could consider something local or in a different language. However this is my choice, get it here.
MEAT: Everything You Need to Know – Pat LaFrieda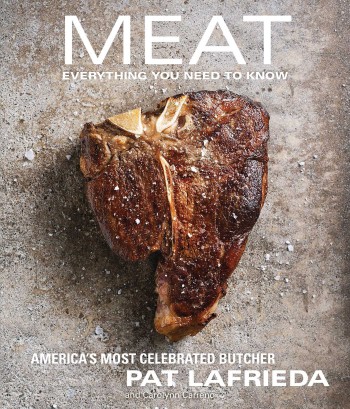 Pat LaFrieda is the king of meat in the United States with his meat shops. The book features around 70 great meat based recipes by different chefs. When it comes to meat books I chose this one since it is in English but there are other options if English is not your first language as well as some great in English. So a good meat book should be part of your collection. Get the book here.