10 Cool Coca-Cola Innovations You Should Check Out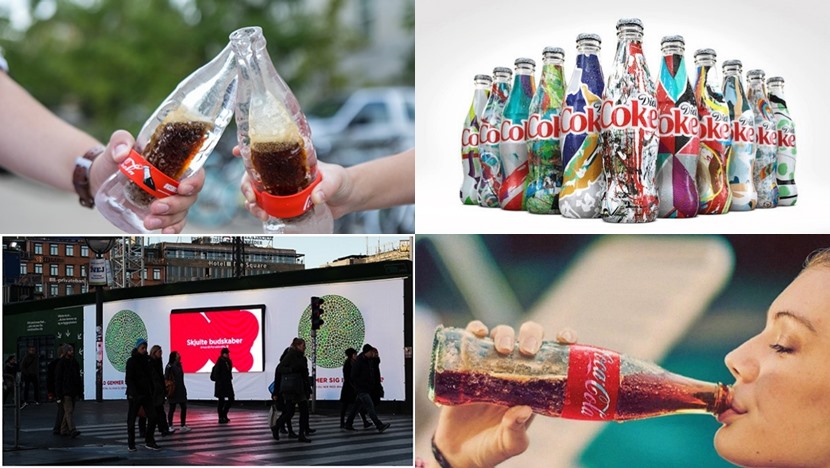 These 10 Cool Coca-Cola Innovations are definitely worth a second look. Check out the coolest stuff that came from the World's biggest drink brand during 2016.
Coca-Cola is without a doubt the biggest drink brand in the world. By being that they have to stay on top of their game and constantly keep innovating. Even though most of the sales come from the classic drink.
I rounded up the 10 Cool Coca-Cola innovations from 2016 that is worth a second look, let's do it.
The Perfect Coke Slushy Ice
Nothing beats an Coke Slushy. The hard part is to get it to the perfect temperature, slushy but not liquid but still not frozen solid. This problem has been on the list of things to solve for the Coca-Cola engineers for 20 years.
But this summer they might have solved it with the Arctic Coke system. It's a cooler system that can turn a Coke or any drink into a slushy treat. It was tested in Indianapolis during the summer of 2016. Hopefully it will reach the rest of soon. Read the full story here.
Ginger Flavored Coke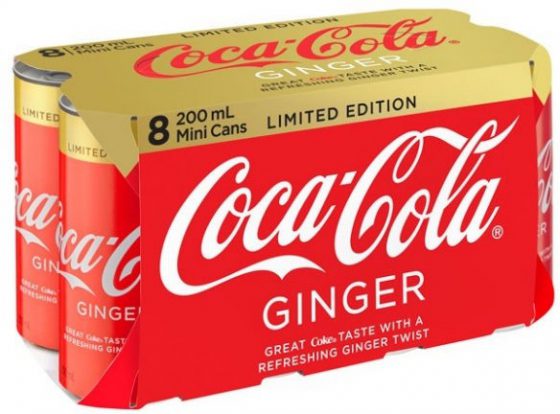 If you live in or spent any time in Australia this past summer you might have tried the Coca-Cola Ginger. It was the first time Coke used Ginger as a flavoring. To me this flavoring sounds way more appealing than the cherry or vanilla that you often see and I would have loved to try it.
Hopefully more than just the Aussies will get a chance to try the ginger flavored Coke in the future, for the full story head here.
Coca-Cola Selfie Bottle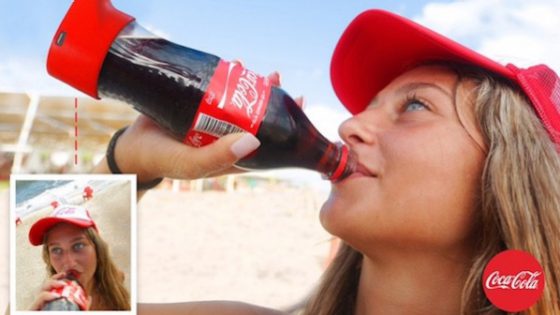 The Selfie Bottle made it possible for you to take a selfie while getting refreshed at the same time. The camera is an extension that is placed on the bottom of the bottle. Once the bottle is tilted to a 70 degree tilt the camera snaps a selfie. It the auto publish to the big social media apps.
The bad thing is that only 10 of these was produced and used at events in Israel during the summer. Still a fun idea, read more about it here.
Unique Diet Coke Bottles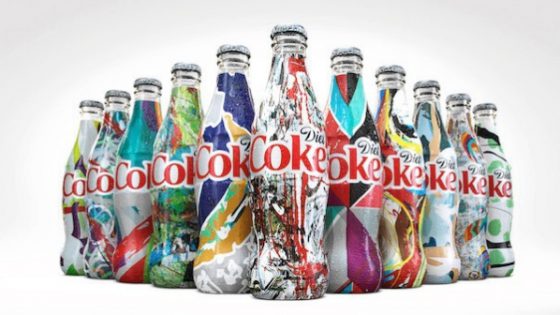 It's mine was the name of this campaign. Yes we have seen other examples of unique bottles like Absolut and others. This one is great as well. The campaign was for Diet Coke and no bottle looked like any other.
To make all the designs unique Coca-Cola first created 36 different base designs inspired by Diet Coke. Then with some computer help the shapes and colors was auto-generated to make every single bottle unique. Read more on this here.
Record a Holiday Message with Coke
This was a big one in December 2016. This bottle made it possible to record a short sound message to anyone you love. With a twist of the cap the message gets played and you have sent some love to the one who is about to enjoy a Coke.
You can see how it works in the video above, for the full story head over here.
Thermo Coca-Cola Labels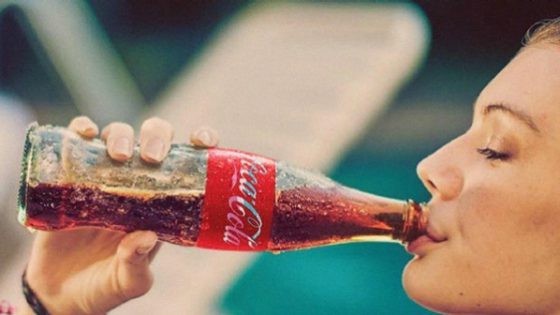 How are you suppose to know that your bottle of Coke is perfectly chilled? Simple, just get hold of a bottle with a color changing label on it. The label was used in a campaign in Europe during the summer of 2016.
The message was obvious, enjoy summer with a ice cold bottle of Coca-Cola. Check out the full story here including the science behind it.
Coca-Cola Gives Music To The Deaf
Coca-Cola has always marketed in clever and good ways with music. By doing so they naturally leave out anyone that is deaf. Or at least they did. Because in Pakistan Coke Studio made a setup where anyone who is deaf can sit down on a sofa and experience light and vibrations and a video at the same time.
The sofa was tested in Bangkok and according to the ones who had the chance to try it is a great experience. More about it here.
Coca-Cola Ad for the Color Blind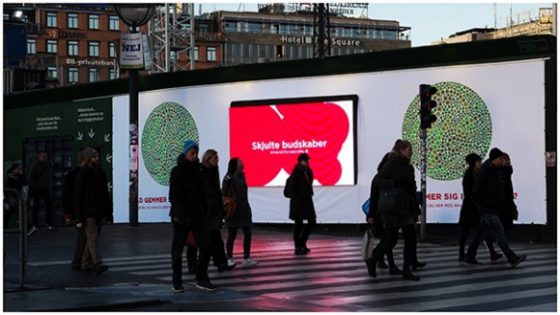 Normally you want to reach as many as possible when you create and ad campaign. This December Coke went the other way in Denmark and created a ad campaign targeted only at the color blind.
Each ad had an spherical image made out of green and brown bubbles. If you are color blind you will read the word Life. The clever part about this is that even if you aren't color blind the ad will engage. And if there is one thing that marketers love it is engagement. More on this story here.
Ice Bottles Keep The Coke Cold for Real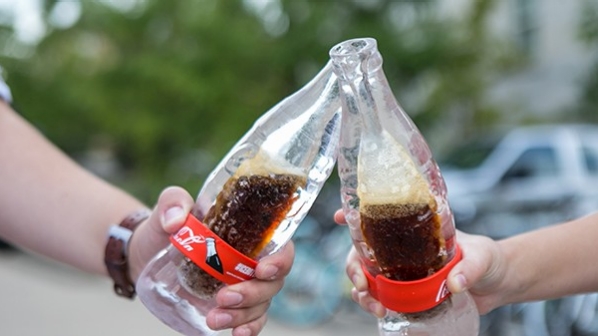 The best way to keep a bottle of Coca-Cola cold is to make the bottle out of ice. This was done and used during some festivals in the US in the summer of 2016. The bottles look great and I think we all would love to try it.
Sadly these bottles are not planned to be sold commercially. Read the full story here.
Coca-Cola Marvel Cans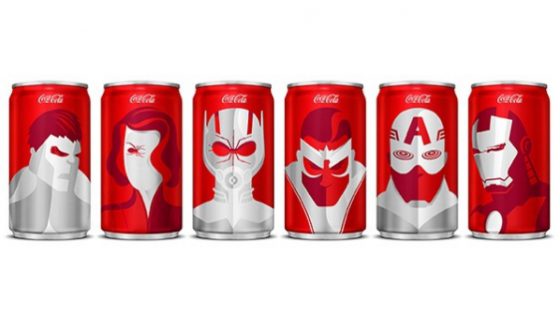 Pairing action heroes with packaging is not a new idea. The bad thing is that most of the time when this is done it is not turned into a real product. But when Coca-Cola does it they get it done all the way. These was used as a limited edition of mini cans. I'm guessing these are already considered collectibles. Read more about it here.
For more about Coca-Cola you can check out our full coverage here.