10 Great Gin Cocktails – These Does The Job Everytime
Let's take a deep dive into the world of great gin cocktails. I've rounded up 10 of my personal favorites, let's find your favorite.
You can make great drinks with almost anything but if I have to choose one thing that would be gin. There's just something about gin that makes great drinks. In the past, I rarely drank it except for the occasional gin and tonic. In recent years I've joined the ongoing gin-craze, there are new gins coming out all the time and with some great recipes to use them in things are looking good.
With that in mind, rounded up 10 Great Gin Cocktails. Ten of my favorite cocktail recipes that contains gin. All of these have been published here before, in the name of each cocktail is a link if you want to see more photos or read about the drink and its history. Now enjoy and hope you like these as much as I do.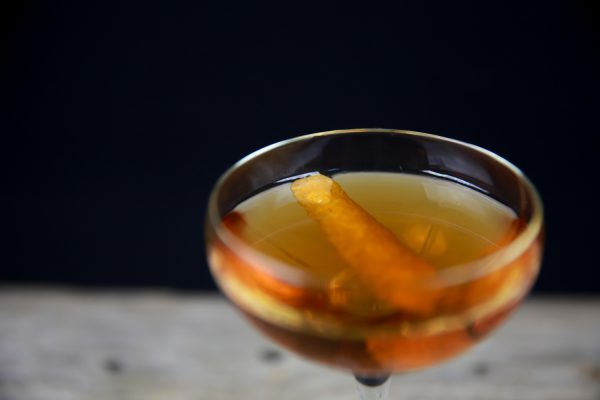 2 oz / 6 cl Gin
2 oz / 6 cl Red Vermouth
0.5 oz / 1.5 cl Fernet Branca
Orange
Spoon
Ice
Shaker or mixing pitcher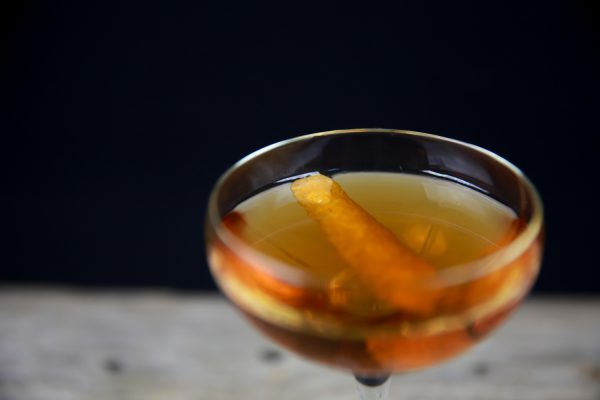 Add all ingredients to the shaker, add a handful of ice and stir with the spoon for about 20 seconds. Pour the drink into a martini glass without allowing any of the ice to slip in. Add a piece of orange peel. Serve.
Most recipes call for just a dash or two of Fernet Branca, I use slightly more because I think it makes the drink better. Enjoy!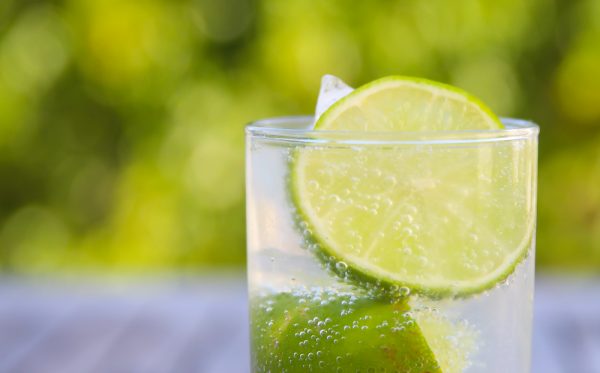 2 oz / 6 cl gin
½ lime
ice
soda water
highball glass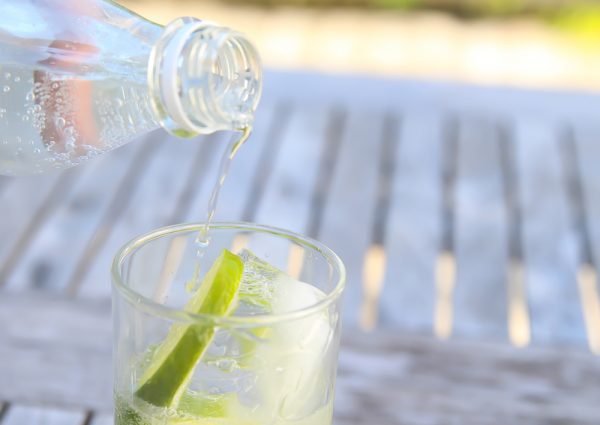 This is as easy as it gets when making a cocktail. Squeeze in the lime and drop the limes into the glass. Fill with ice. Add the gin and finally top off with soda water. That's it.
Naturally, you can use how much or little of gin, lime and soda to find your ultimate combination. At first, the drink can feel a little too watered down. But after a few sips your taste buds will adjust and hopefully, you'll grow to like it as much as I do.

2 oz / 6 cl gin
0.7 oz / 2 cl red vermouth
2 dashes angostura bitters
2 dashes orange bitters
orange peel
shaker or pitcher
ice
spoon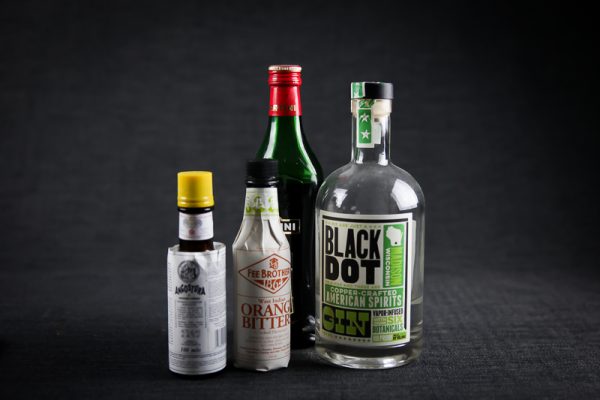 Add gin, vermouth, and bitters to a shaker, add ice and stir for about 30 seconds. Strain into a cocktail glass. Garnish with an orange peel. Serve.
The bitters are essential to this recipe, for more on bitters and how to use them read my full guide on bitters here.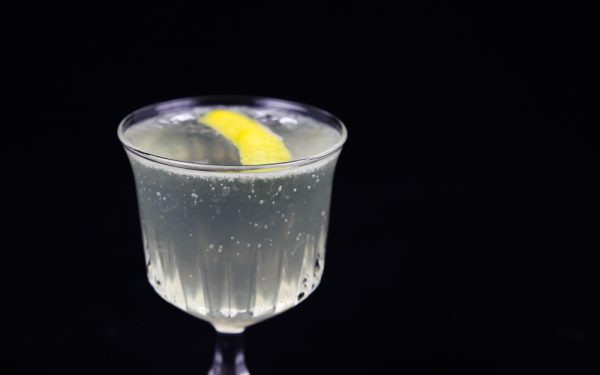 3 oz / 9 cl Champagne
1 oz / 3 cl Gin
0.5 oz / 1.5 cl Lemon Juice
0.5 oz / 1.5 cl Simple Syrup (1 part sugar 1 part water)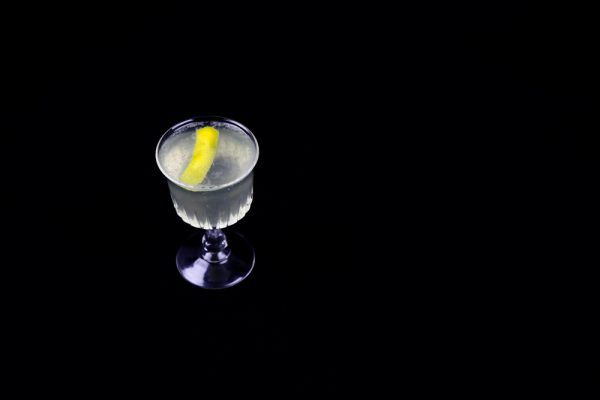 Lemon peel for garnish
Glass
Shaker
Ice
Add a handful of ice to the shaker. Add simple syrup, gin and lemon juice. Shake. Strain into the glass and top with the champagne. Add a lemon peel or slice of lemon for garnish.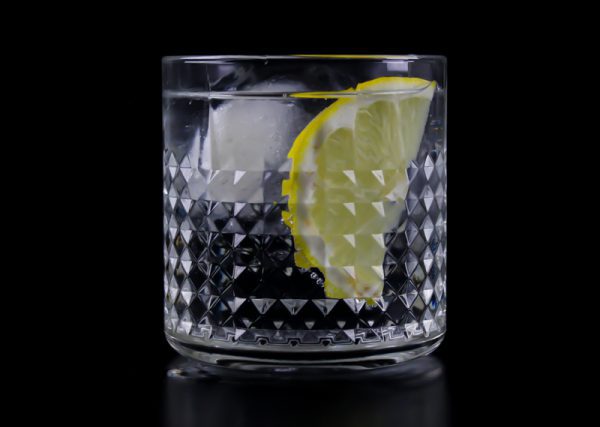 1 part Gin
2 parts Tonic Water
ice
1 slice of lemon
Add ice to the glass. Add the gin and then the tonic, finish off with a slice of lemon. Feel free to switch the lemon for lime if you prefer that.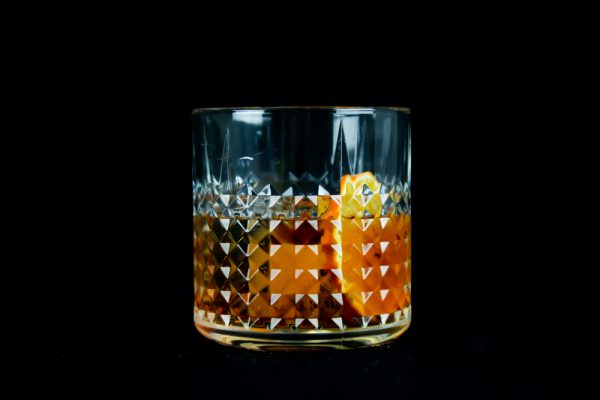 It's as simple as it sounds.
1 oz / 3 cl gin
1 oz / 3 cl red Vermouth
1 oz / 3 cl Campari
orange
ice
knife
1 big ice cube
1 old fashioned glass
1 small pitcher
1 handful of ice cubes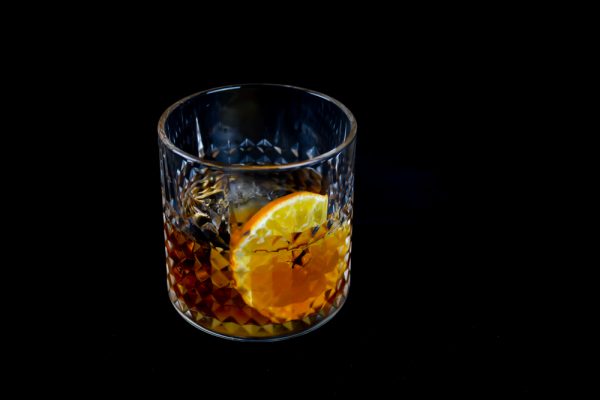 I like to stir my Negroni with ice. Add gin, Vermouth, and Campari to the pitcher, add a handful of ice. Stir using a spoon. Add one big ice cube to an old-fashioned glass. Pour in the drink without allowing any of the small ice cubes to slip in. For the orange I like to add a slice, many add just a piece of skin so it's up to you. Once the orange is in it's time to start drinking. Enjoy!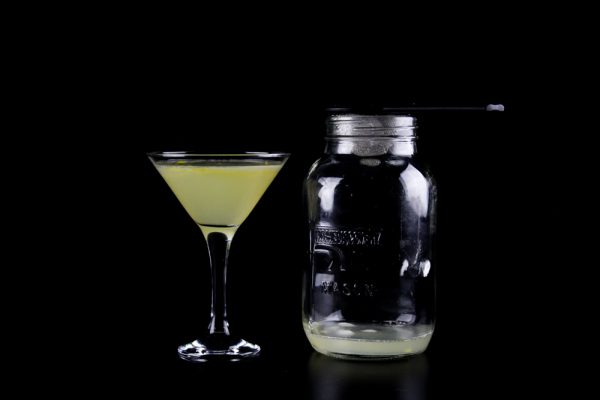 I use real liquid honey in my recipe. In many recipes, it calls for a honey syrup or simple syrup. But since I'm not adding any water to drink the honey part is a bit lower than other recipes you might find. If you don't have liquid honey can make a honey syrup by combining it with a bit of water.
2 oz gin
1 oz liquid honey
1.5 oz lemon juice
shaker
1 lemon
ice
sieve
zesting tool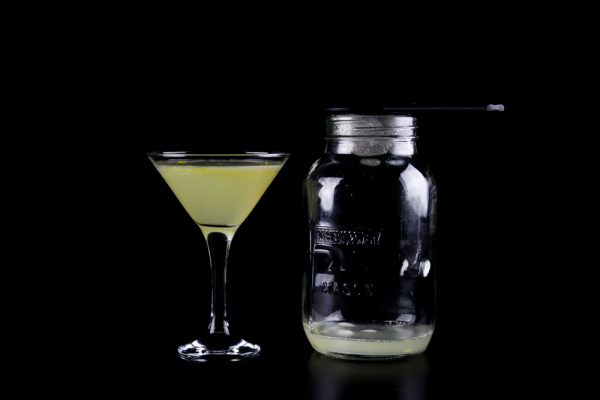 Add the honey and gin to the shaker. Shake until the honey is completely melted into the gin. Add ice and lemon juice and shake until it's cold. Strain the drink into a cocktail glass through the sieve. Add a twist of lemon and serve.
I made the spiral of my lemon to make it look a little fancier. You can make it using a lemon zest tool. Simply make a long twist and then roll it together into a spiral and add to the glass after the drink is poured.
As I mentioned before a shaker is a good tool but a simple glass jar with a screw top lid works just as good. Good luck!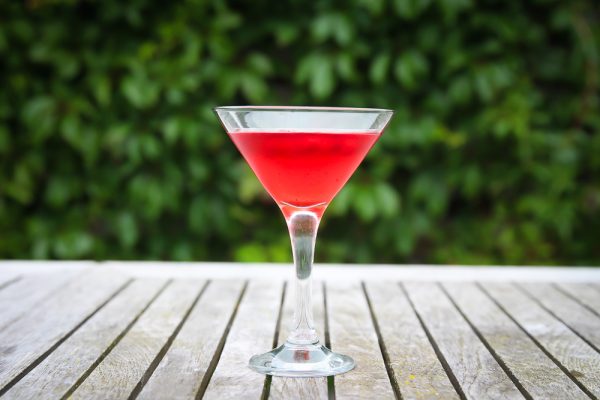 2 oz / 6 cl gin
1 oz / 3 cl Campari
2 oz / 6 cl Lingonberry liquid from raw stirred lingonberries (details below)
2 tbsp lingonberries
1 tbsp lingonberries, for serving
Shaker
Spoon
Martini glass
Ice
Add all ingredients to a shaker and stir for about 30 seconds. Strain into a martini glass and add the spoonful of lingonberries for decoration.
The lingonberry liquid in the recipe is the excess liquid you'll get when you stir fresh or frozen lingonberries with sugar. It's a quicker variety of jam that is used the same way. This is how to make it.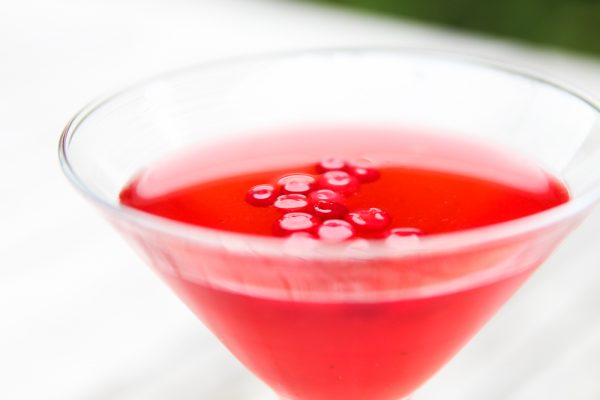 Rårörda Lingonberries
All you have to do is to add fresh or frozen lingonberries to a bowl. Add sugar and stir. It is best to let the berries and sugar stand in the fridge overnight to make sure all the sugar has dissolved. It is super easy and very delicious.
The ratio of the berries and the sugar depends on how sweet you like it. I prefer to use about 2 parts lingonberries to 1 part sugar by volume. With this ratio you'll still get a bit of the tart and sour flavor, making it delicious. As a bonus there will be some juice left that you can use for something else, maybe the lingonberry cocktail that is coming up.
The raw stirred lingonberries will keep at least for a week in kept cold and covered. If you want a great recipe to use them for I recommend my own recipe for Wallenbergare which is sort of a luxurious meatball that is commonly served in restaurants in Sweden. Instead of pork and beef veal is used and it's served with butter, mashed potatoes, green peas, and lingonberries. Get the full recipe with all the details here.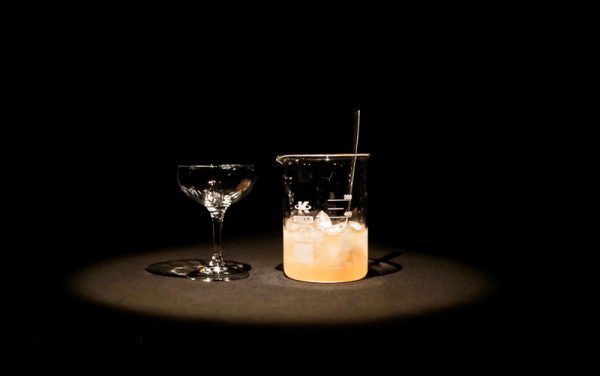 1.7 oz / 5 cl gin
1 oz / 3 cl lemon juice
0.7 oz / 2 cl simple syrup
2 dashes Angostura bitters
ice
spoon
mixing glass or small pitcher
strainer or sieve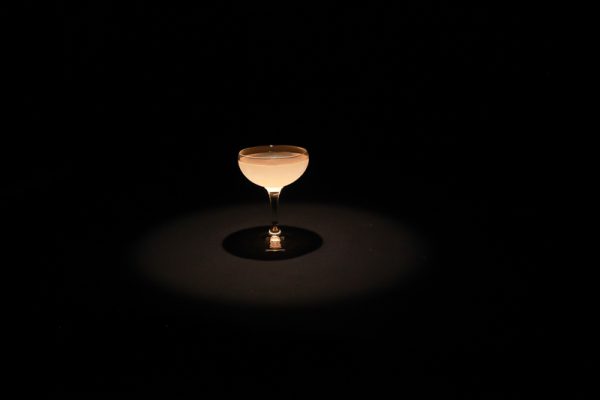 You can shake or stir the Fitzgerald, I prefer to stir it but you can go either way.
Add all ingredients to a mixing glass or small pitcher, add ice and stir for 30 seconds. Strain into a cocktail glass.
I prefer to serve it without ice but some recipes serve it over ice in an old-fashioned glass, you decide.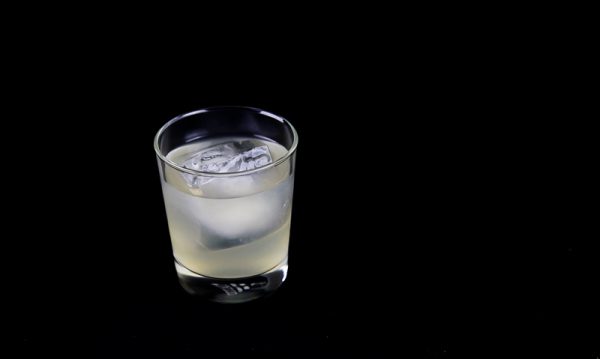 1.3 oz / 4 cl gin
0.7 oz / 2 cl dry Fino sherry
1 oz / 3 cl lemon juice
0.7 oz / 2 cl simple syrup
2 drops of grapefruit bitters
1 piece of ice
1 piece of grapefruit skin
glass
pitcher or mixing glass
ice
spoon
strainer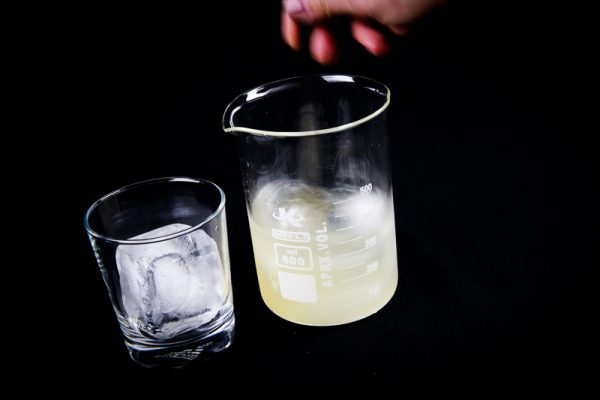 Combine gin, sherry, lemon juice, simple syrup, grapefruit bitters into a mixing glass. Add ice and stir for 30 seconds. Bring out a glass and add one big piece of ice and one slice of grapefruit skin. Twist the grapefruit skin to allow the oil to be released. Strain the drink into the glass and serve.
Many of the recipes you'll find online for the London Calling cocktail makes it like a shaked drink. To me stirred is just as good. You will get things mixed up just as good. I also prefer to serve it in an old fashioned glass and not in a martini glass. I think the drink just works better that way.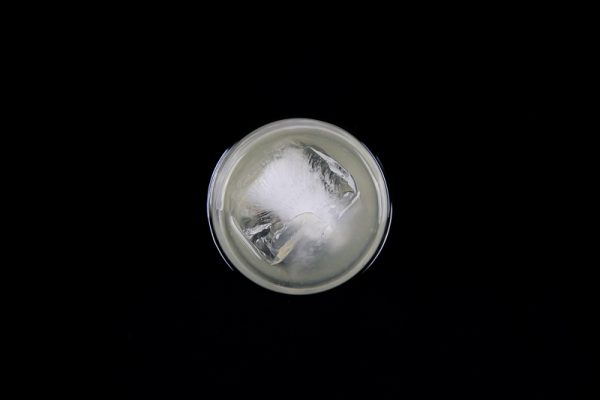 Drink Recipes at Ateriet
Making drinks is fun and I highly recommend trying some of my recipes out. Use them as a starting point to create new and fun stuff. Some of my drinks are classics with a twist, some a real classics and some are inventions of my own. You'll find them all here.