Pasta Packaging – 10 great pasta packaging designs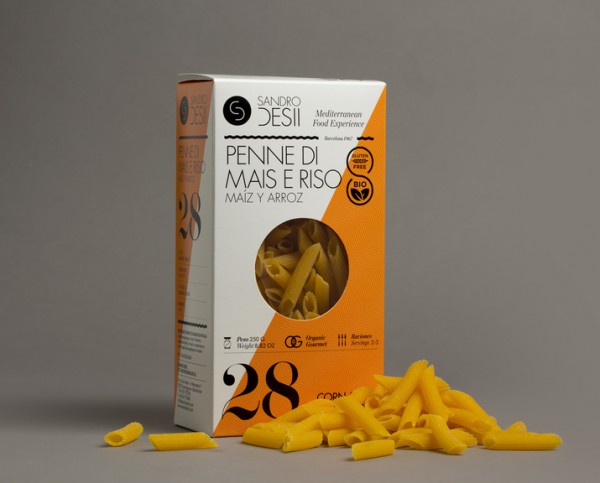 There are plenty of great pasta packaging design to find out there yet every time I'm at the store everything more or less costs and look the same. So pasta makers of the world, we have put together ten great pasta packaging designs for your to find some inspiration to. So that next time us pasta and packaging lovers can find something both good looking and great tasting.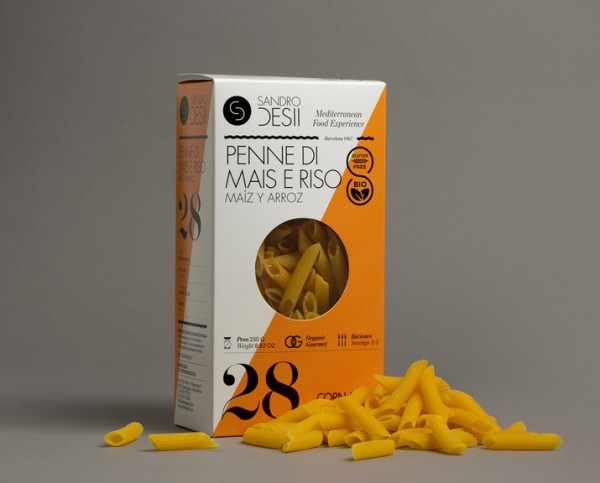 Crazy beautiful pasta design from Spanish pasta makers Sandro Desii. Notice how simple you can make great design, this is no more expensive than that boring box we usually have to choose, just better looking.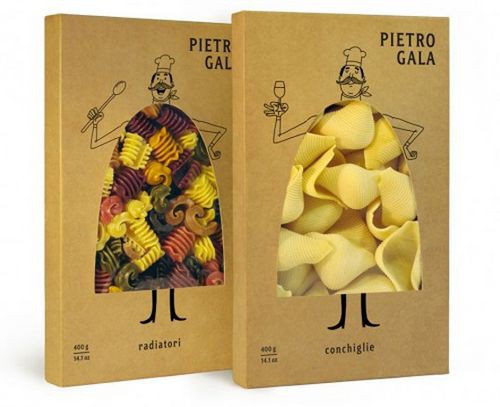 Pietro Gala have made this humorous and cool design, once again a small effort for a great result.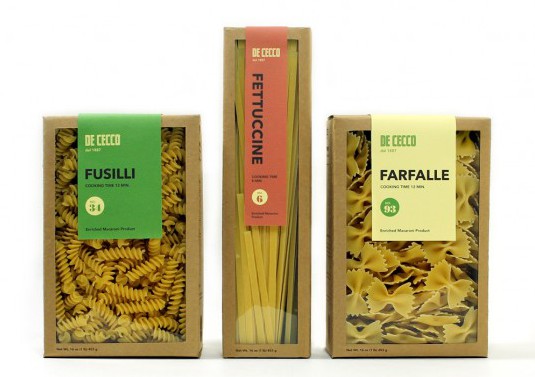 Great concept for great pasta by De Cecco, this design was made by Melanie Chernock.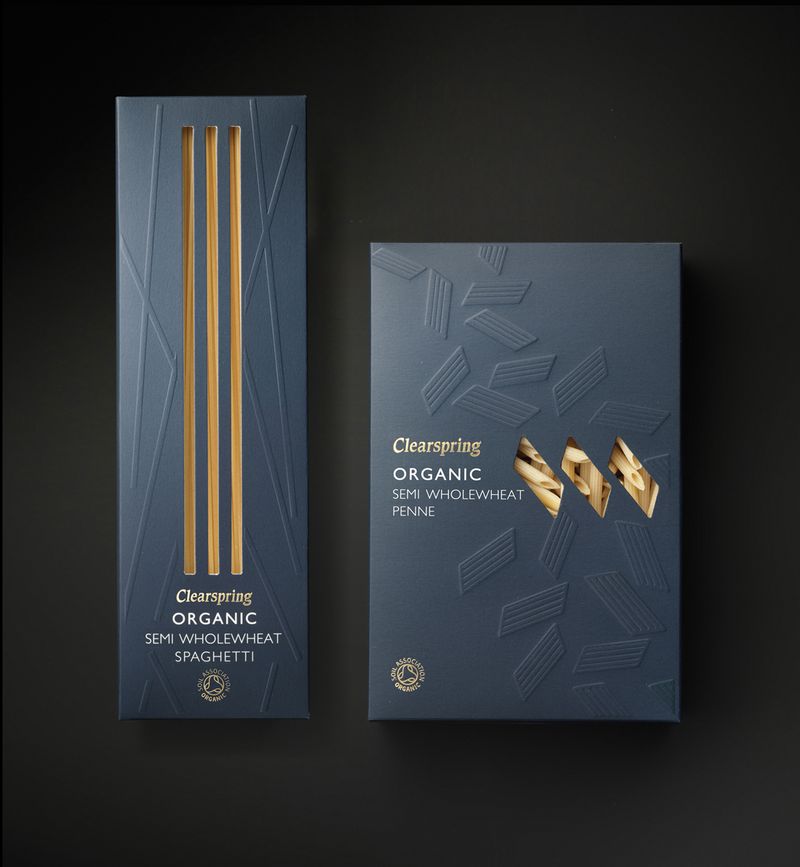 Clearspring Organic have made a more luxurious pasta packaging, with cool cut outs with similar shape as the pasta packed inside and dark and clean design.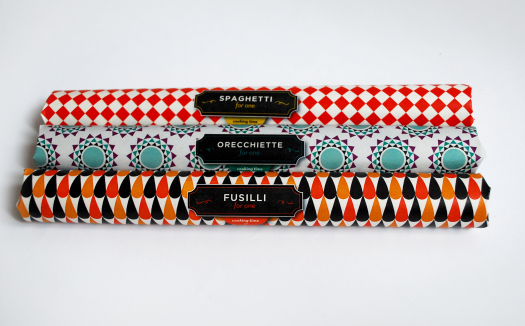 Pasta in great single serving sizes, great colors and patterns and even though this is a few years old it still as good looking today. Designed by Alessia Olivari.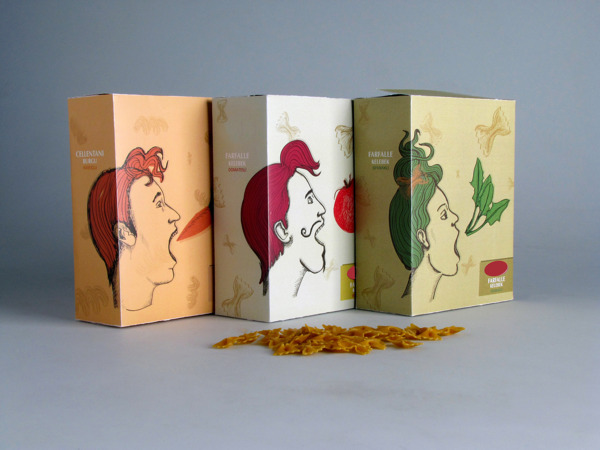 So great in every way imaginable, clean, simple, cheap, cool. Made by Liza B Tasciyan.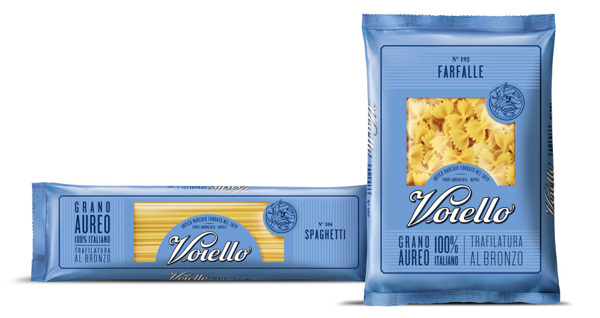 Voiello makes a great variation to the norm by just adding some great colors and a old font. Simple, cool.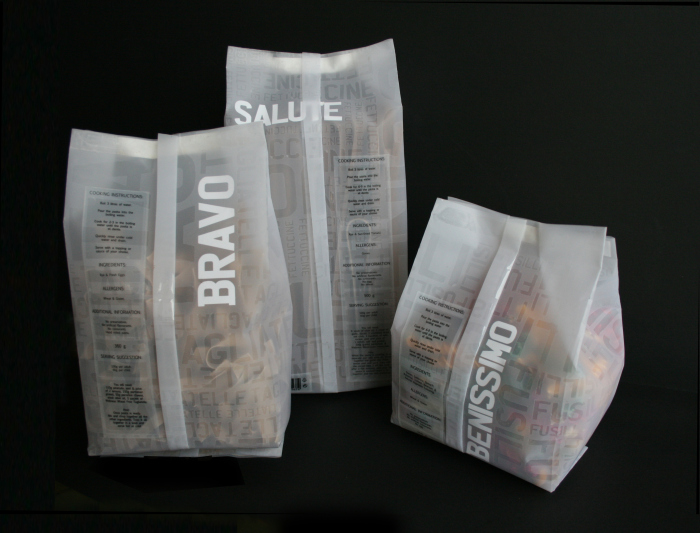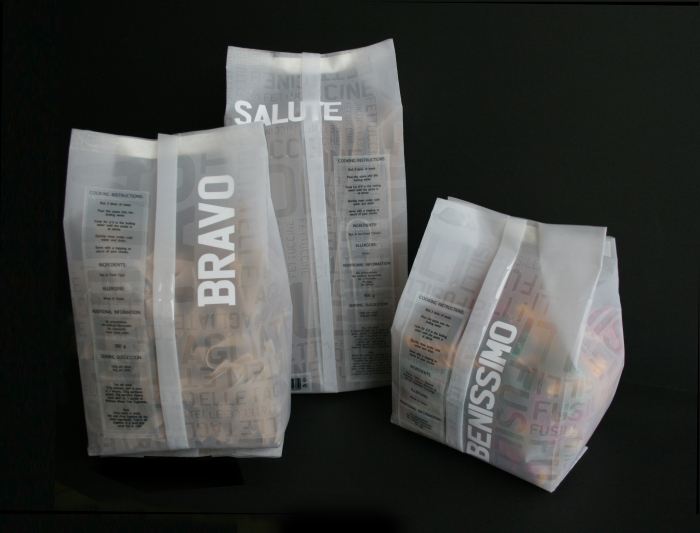 Josie Walsh made these nice looking bags for pasta, nice to see something in a plastic bag that is not completely targeted against the bargain hunters.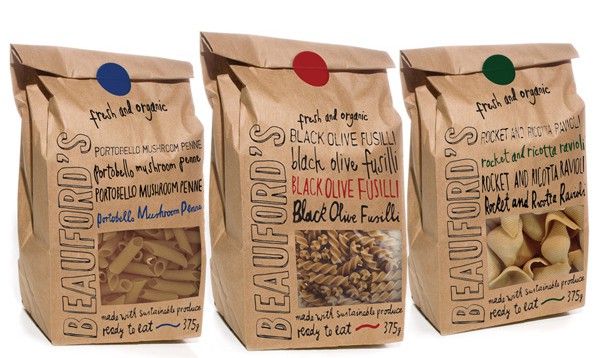 Fresh, organic and packed with pasta, great and simple design by Sophie Durston.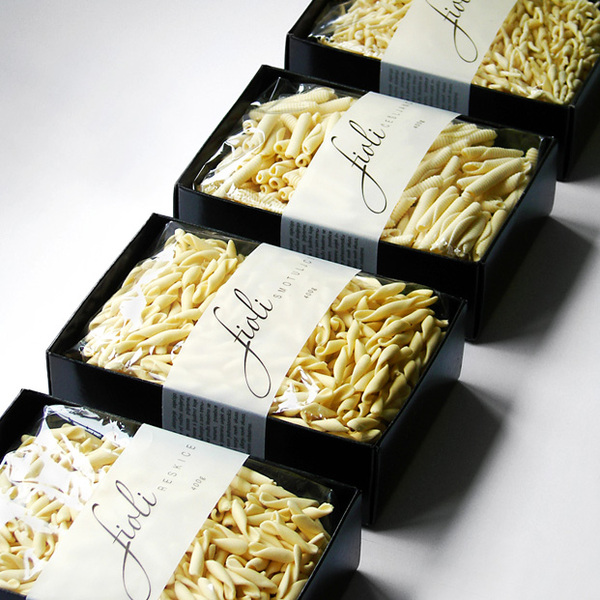 Croatian designer Igor Manasteriotti made these premium black packaging.