10 Ways To Make A Chocolate Bar Stand Out In The Crowd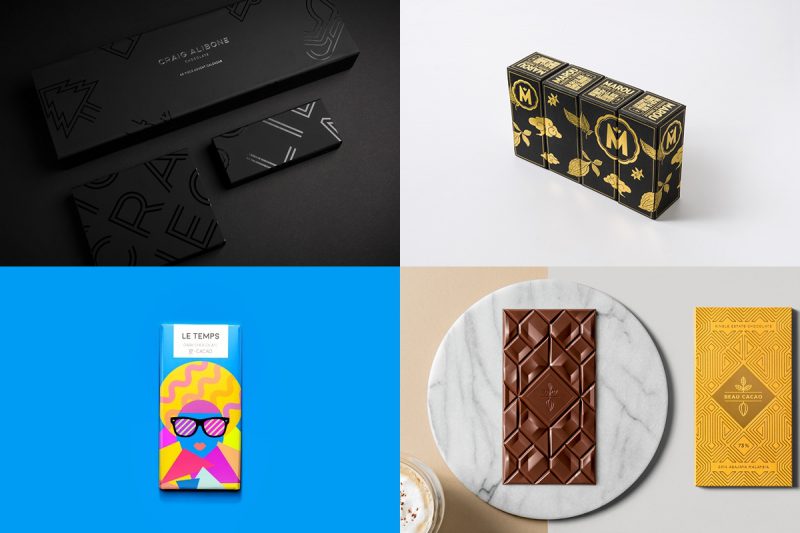 Trying to be a winner in the chocolate market is not easy. There are thousands of great brands of chocolate out there. Most taste good and look decent. So how do you make sure your brand of chocolate stands out in the crowd?
It's not easy but there are some ways to make sure your chocolate gets the attention it deserves. Let's see how I think you should do it with these 10 Ways To Make A Chocolate Bar Stand Out In The Crowd.
Creating a new brand of chocolate is not very hard. Source the beans, process with sugar and stuff and wrap it in paper. With a nice design you'll have a good chocolate product in no time.
But creating chocolate and selling chocolate are two very different things. Luckily there are ways of making your chocolate stand out among all those other brands out there. The upside of these ideas is that very few of the major brands try any of them. They are usually stuck with trying to compete for the masses.
The competition in the chocolate industry is hard and I'm not saying that any of these ideas will make a new brand of chocolate automatically sell. But I am sure that the chances will increase when you as a customer sees something that is just a little bit different than everything else. And if you still don't succeed you have at least tried making something more fun than most of the products you see out there. So let's see what my ideas are shall we?
Go All In With Colors
Whenever you check out great design work there is often plenty of color. People love it and it stands out. Especially in a market like chocolate that don't really have a color that people expect. It's not ketchup or mustard so it doesn't have to be red or yellow. You can go with any color and people will still know it's chocolate.
Here are just a few examples of what I mean. I know plenty of others already have made this move but it's still unusual to find great examples in stores so go for it.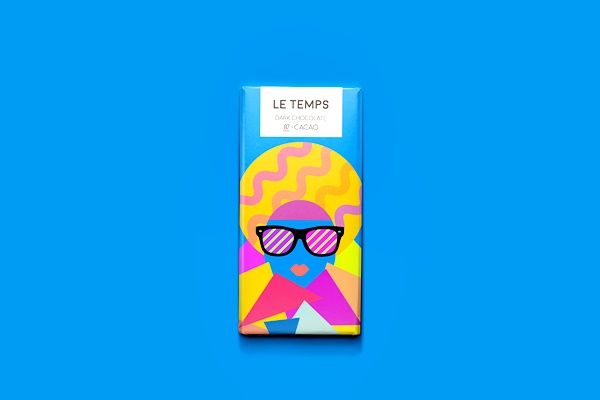 How can you not love the color explosion for this Le Temps chocolate. (source)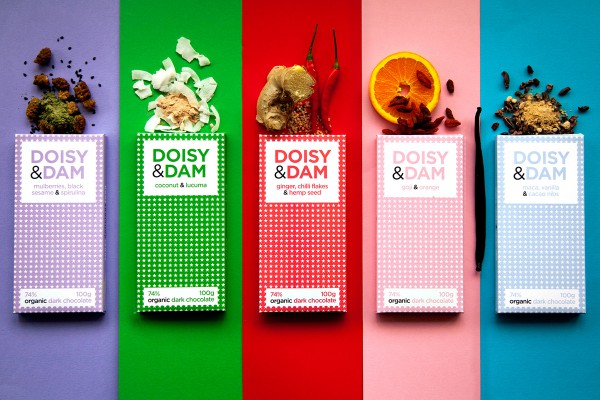 Doisy & Dam have put some great color in the design. (source)
Allow your customers to indulge
If you're looking for chocolate you've already decided to treat yourself. So why not let your customers feel that way. That they are treating themselves to something great. Check out a great way on how that can be done below.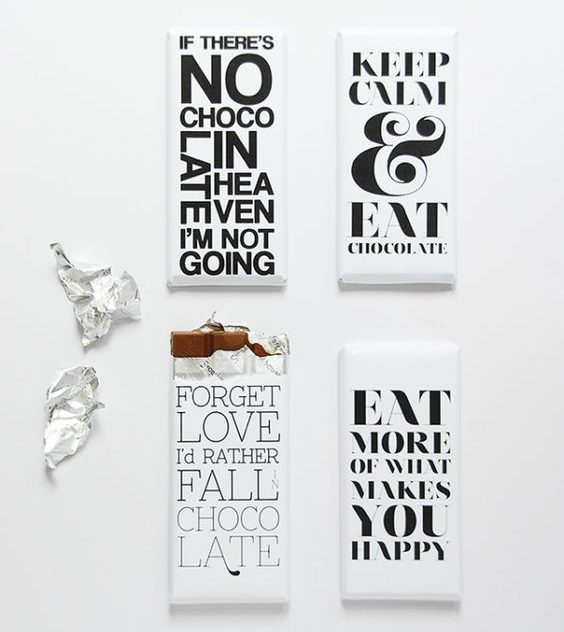 Of course you would buy chocolate that comes with messages like this. (source)
Make the bar look better than most others
Most chocolate bars are boring. Sure I have a big collection of great designs here at Ateriet but you rarely see that great looking chocolate in stores. So whenever I see a design that stands out I get one. I've become a regular customer of many products besides chocolate just because of the design. 
But that's just the outside, there are ways of making the actual bar of chocolate stand out as well, just look at these examples to see what I mean.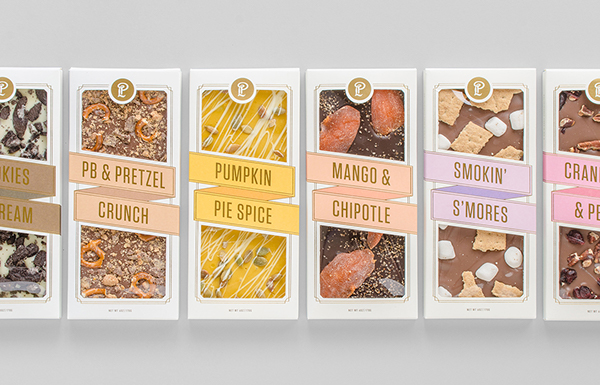 These chocolate bars are made with great style. (source)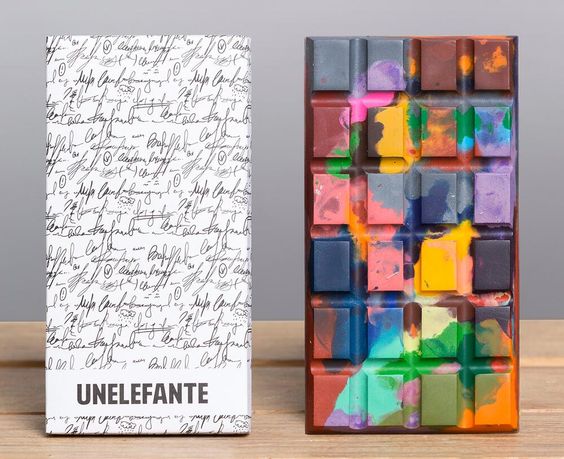 Multi-colored chocolate almost looks to good to eat. (source)
Change up the shape of the chocolate bar
Almost every chocolate bar you see have the exact same shape. Why? I have no idea. So change things up, you don't have to reinvent things either. Just a little tweak will make the chocolate look totally different. The chance of someone discovering the chocolate just because of this increases as well.
Don't believe me? Ever noticed how Red Bull changed almost the entire market for energy drinks when they launched their thin can? See a few examples of how to change the shapes below.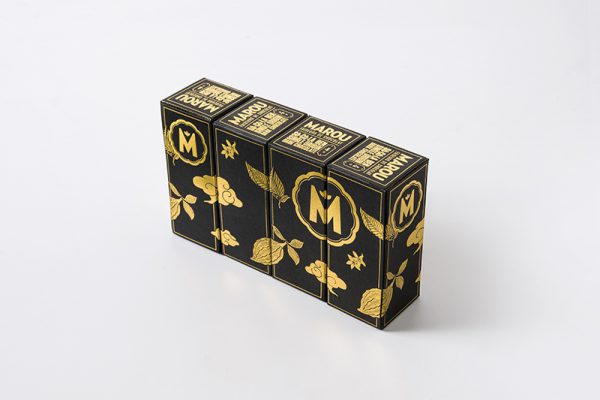 Great design that stands out for the Marou chocolate. (source)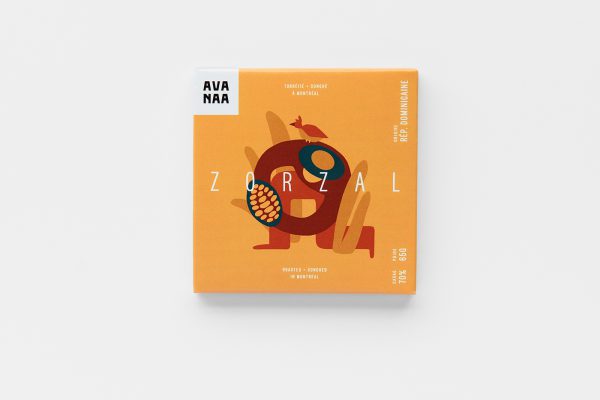 Making the bar square instead of rectangular makes it totally different. (source)
Don't use squares, everyone's already doing it
A chocolate bar is a piece of chocolate molded in small squares, easy to break to get a piece. But just like you can change the shape of the bar you can also change the shape of the individual chocolate squares. They can come in any shape, just make sure it breaks easily. Otherwise it can be annoying to eat. And chocolate should never be annoying.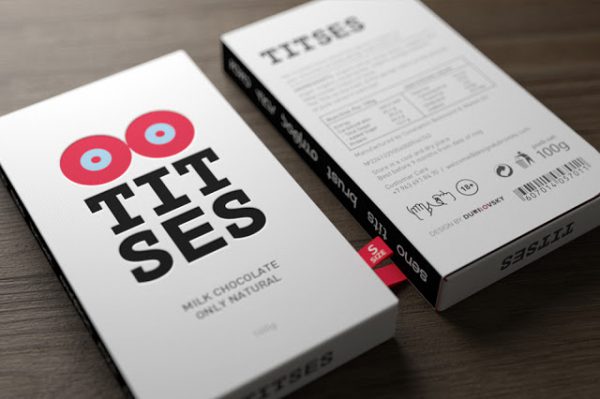 You have to guess the shape of this chocolate, let's just say it's a little bit naughty. (source)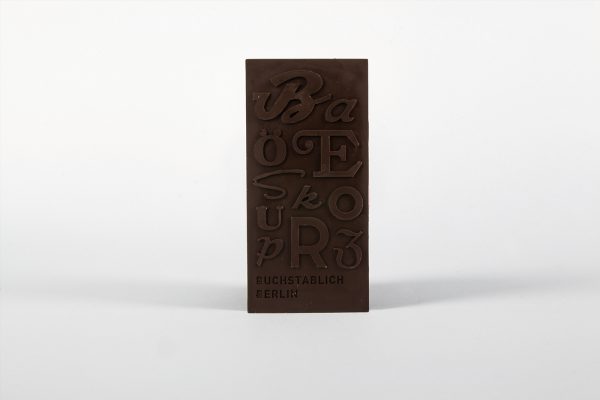 Crazy beautiful design for this German chocolate. (source)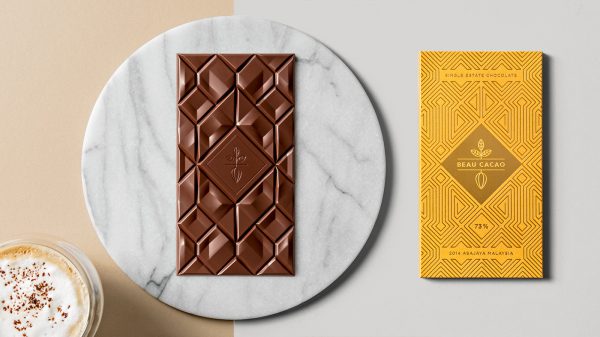 Great diamond pattern for this bar. (source)
Don't even make a chocolate bar
Who said you have to make a chocolate bar at all? Make it round, make pieces, make sauce. Anything that's chocolate can be sold where chocolate is sold. Not everyone wants a bar. So think before you settle since there are plenty of other shapes and ways of selling chocolate.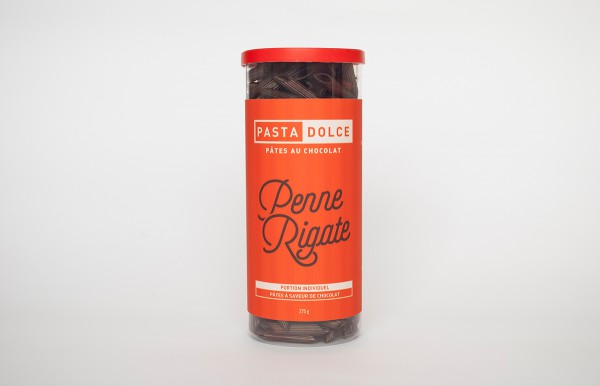 Pasta shaped chocolate. (source)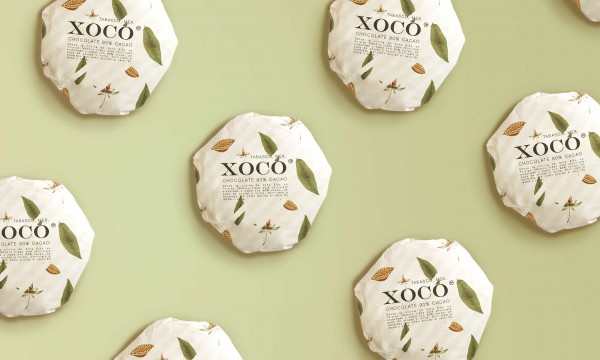 Hand shaped Mexican chocolate. (source)
Find a niche market
Chocolate for pregnant women even though women (and men) who aren't pregnant also love and happily eat chocolate. Chocolate for vegans even though most dark chocolate is vegan already. That's just two examples of niche markets for chocolate which also can give you a market that nobody hasn't already claimed. For a small company it can be better to target a small special market instead of competing with the big fish.
One bar for each month until the baby comes. (source)
Make it fun!
Who doesn't love a bit of fun. With a product like chocolate it is perfect to add a bit of fun in the design or names. Anything that puts a smile on peoples faces is worth doing. So why not try it out. And not everything about the chocolate has to be funny either, a small detail can be enough to make it stand out. See some examples below.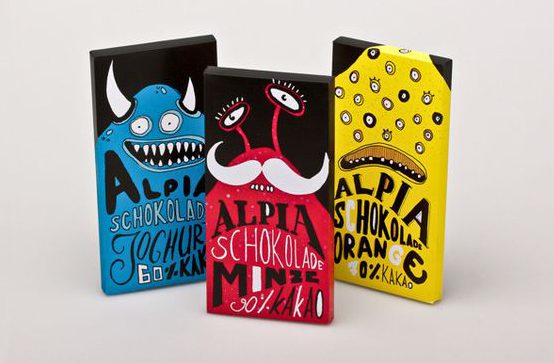 Cool monsters make this chocolate way more fun than most others. (source)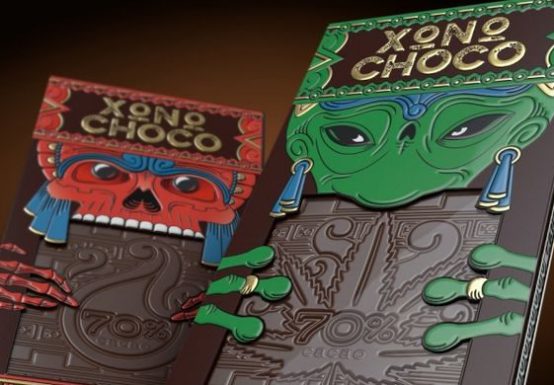 Clever Egyptian or maybe alien inspired design. (source)
Make it minimalistic
You can of course go the other way as well. That's the minimalistic way, a favorite for all designers and almost never a favorite for marketers. In this case I have to go with the designers. Minimalism looks great with chocolate. Just look at this one.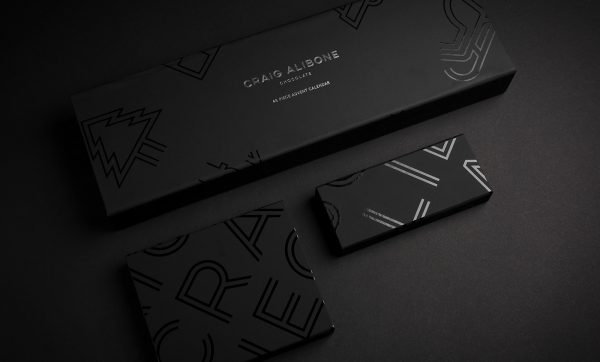 Very minimalistic and luxurious. (source)
Don't even make chocolate, just sell it like it was
Who says you have to make chocolate at all? Why not make something that is packaged like chocolate, taste great and that you can sell next to the chocolate? Check out some ideas below.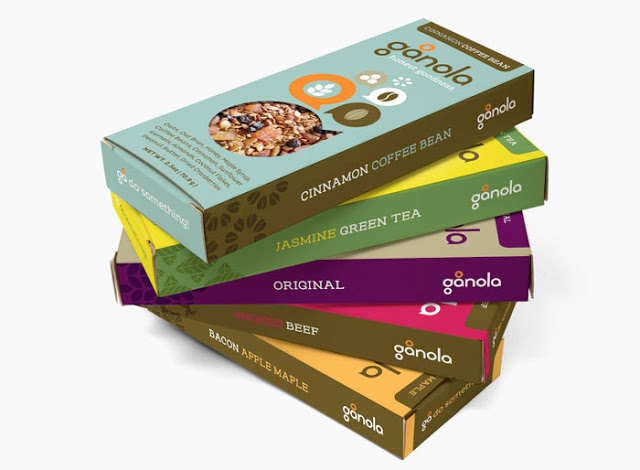 Granola bars, but it sure looks like chocolate. (source)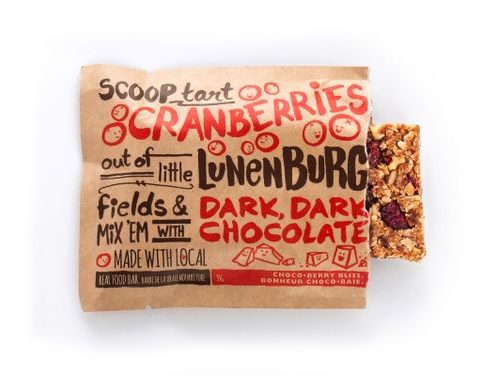 Another great granola bar with lovely design. (source)
About these ideas
Naturally you can't use all of these ideas since some of them contradict each other. But with them in mind you can challenge you idea and maybe tweak it just a bit to stand out more. And things that stand out gets noticed and what gets noticed have a much bigger chance of getting picked up in the store.