15 Cool Nut Packaging Designs To Go Nuts Over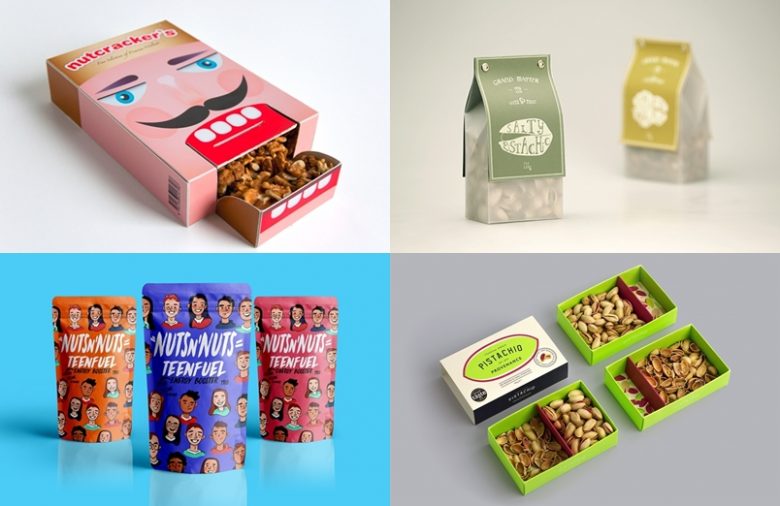 I rounded up 15 cool nut packaging designs to go nuts over, check out the coolest nut packaging designs out there in this great collection.
Nut packaging designs don't sound like the most fun you could have but it turns out that there are some really cool ways to package this great snack. To illustrate how many great ways there are out there to package our beloved peanuts, pistachios, and walnuts I went online and curated this list.
As you will see once you start scrolling there are far more great ways to package nuts besides a standard bag. Some of these made it to the list thanks to an innovative packaging, some just look cool. I think they all deserve their spot, let's just hope we can find some of these designs in stores as well. I also have a great list on peanut butter that you should check out. Now enjoy!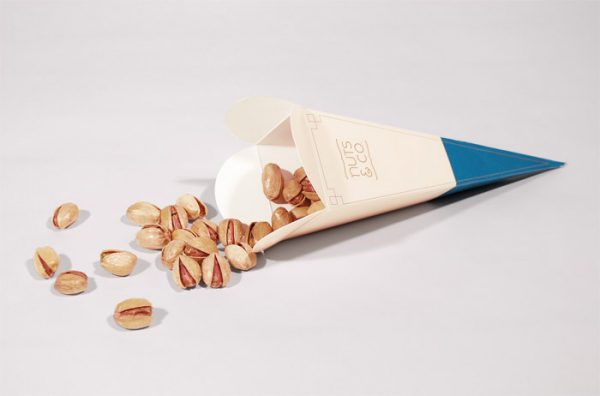 Let's start out with two types of cones.  The one above holds pistachios and opens up in the base of the cone. Once opened it's a practical way of picking out the nuts. What I don't like about it is that I'm guessing that it's a challenge to hold the cone while eating up the pistachios. (source)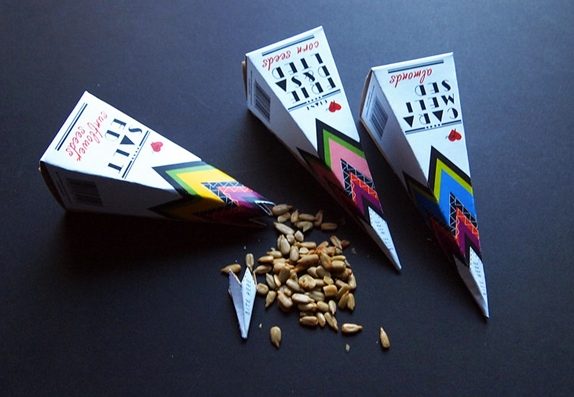 This second cone opens up in the tip of the cone instead. There is a perforation in the paper so it is easy to rip or bite off. Once it's off you can either pour nuts into your hand or directly into your mouth. What's good here is that they have chosen nuts without shells. (source)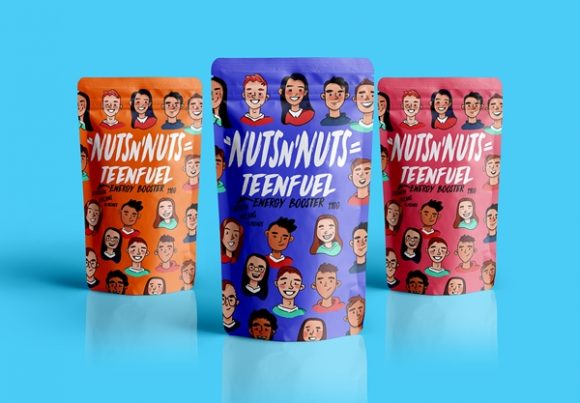 This type of bag is more or less standard by now. But it is a good one. Opens easy, you can reseal it and it perfectly protects what's inside. As you can see in the design this one is aimed at teens. It's called Nuts n Nuts Teenfuel. Far better than candy, and it looks good too. (source)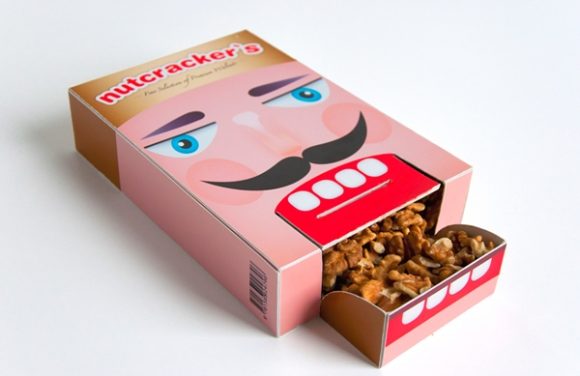 Open up and say ahh! Once you do you'll have a handful of peeled walnuts waiting for you. (source)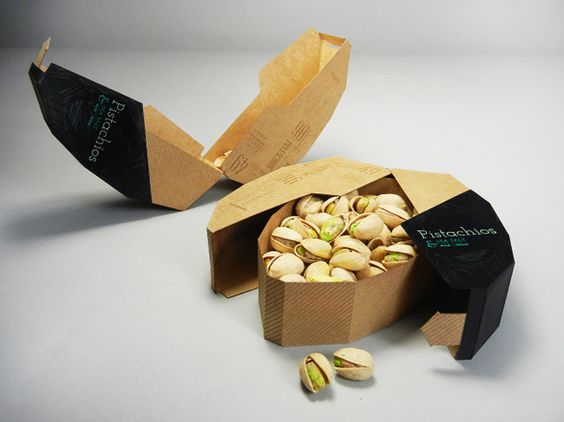 This is a good one. The box is shaped like a nut. Split it in half just the way you do pistachios and you'll find a small bowl filled with pistachios. The outer shell can be used for discarding the shells. Not much to complain about here.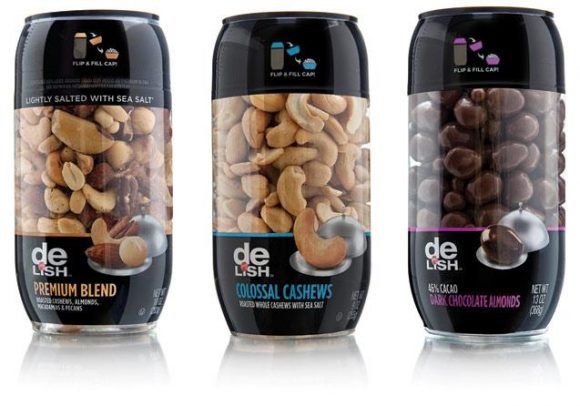 This one was made for Walgreens a few years ago. The nut packaging has the shape of a soda can. It opens up about a third down. The cap can be used as a serving bowl. Not my favorite when it comes to how it looks but it is something different.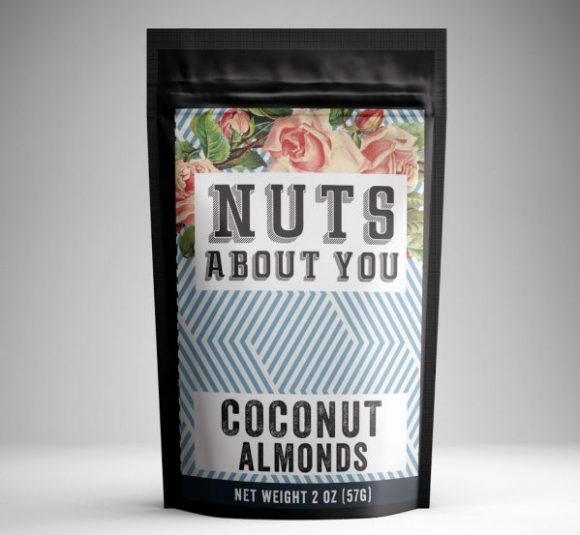 Another one of those bags. This one is all about the design. Cool graphics and the black base color makes it pop.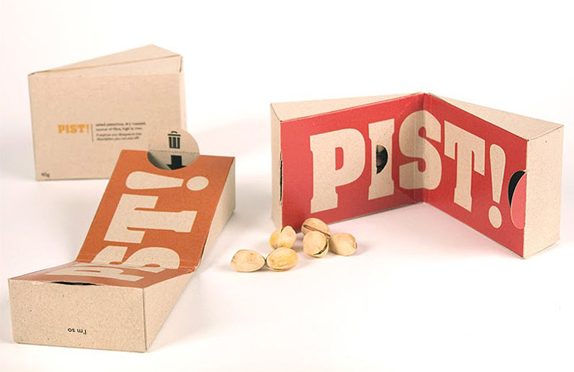 Another clever pistachio packaging. This one comes folded. One side holds the nuts and the other is used for discarding the shells. Clever idea. I would have liked a bit more pop in the design. Why not some bolder colors?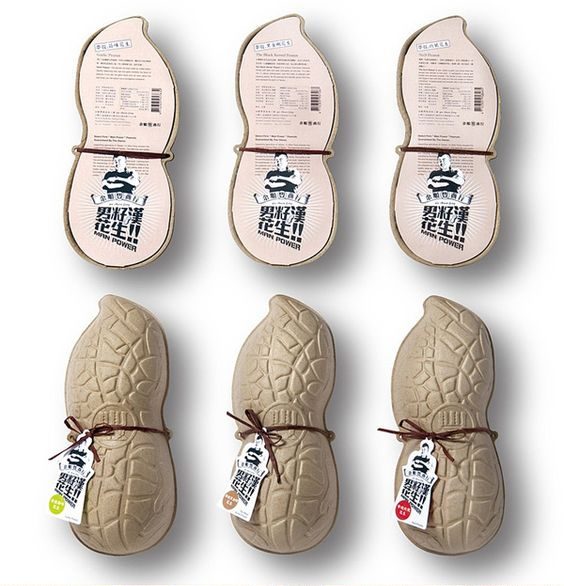 A peanut shaped peanut packaging. Open up the string and it splits in half. Each side is packed with nuts. More of a gimmick than a great packaging. But it looks really cool so why not.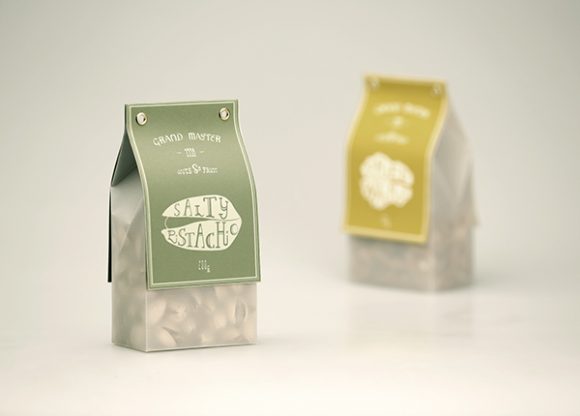 This paper and plastic packaging is all about the design. I really like the square folded unclear plastic. You can barely see the nuts. The nicely designed paper wrapping on the top make it stand out and looks really good. (source)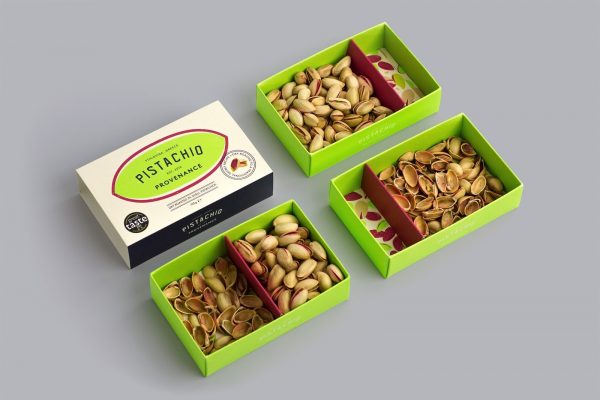 Here we go again, another clever pistachio packaging. Here it opens up like a box of matches. As you can see the box holds the nuts and there is a compartment for the shells. The clever thing here is that the divider is moveable. By being able to slide it the compartment can hold all the shells and you can fill as much as possible of the box with nuts. Very clever, and it looks good too.
Nana goes sweet and Nana goes wild. A fun way of working with the design and still showing off the product, even though wild Nana wants to show off way more than just nuts. (source)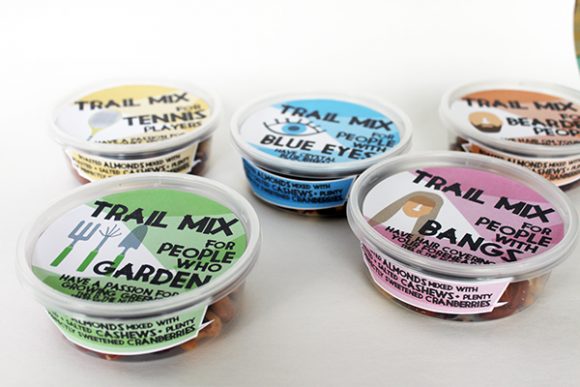 Simple plastic box with good design. I love how they made each one for a specific group. Like Trail Mix for people with bangs or Trail Mix for people with Blue Eyes. (source)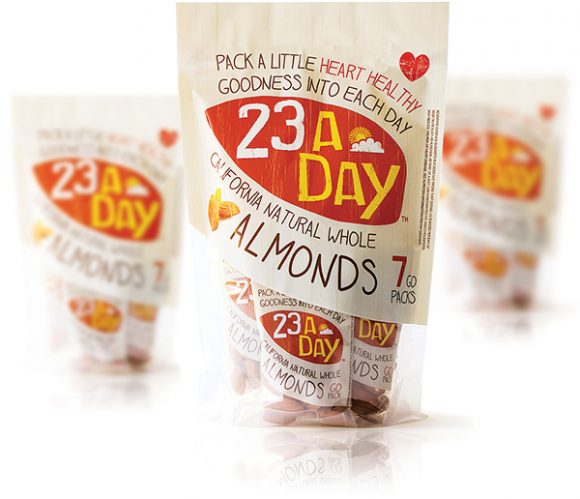 Almond snack pack. Each bag comes with seven smaller to go bags. Perfect to keep in your pocket or bag in case you'll need some extra energy. (source)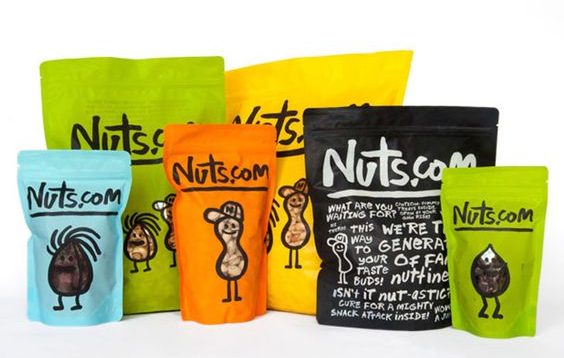 Last one, a huge range of nuts packaging, all looking great. (source)