15 Salt and Pepper Shakers You Should Own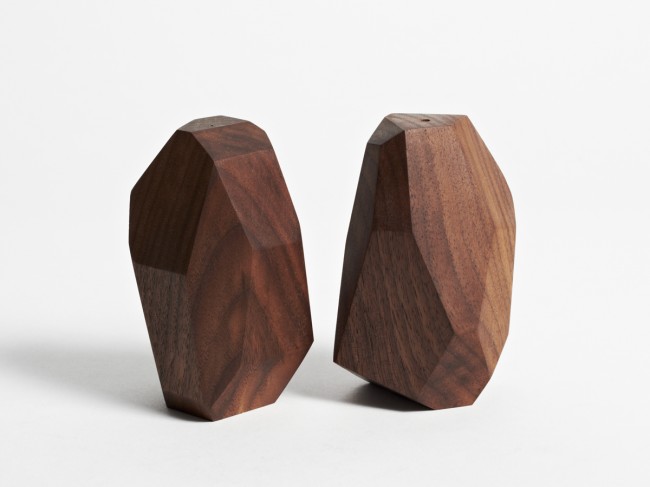 Check out our collection of 15 Salt and Pepper shakers you should own. We've collected a cool collection with our favorite shakers, check them out now.
Well maybe 15 Salt and Pepper shakers you should own is a bit much when it comes to titles, you don't need to own them all. One or two sets will be enough. And if you're already set when it comes to salt and pepper shakers they are a great gift for and foodie out there. Now check out our favorite ones.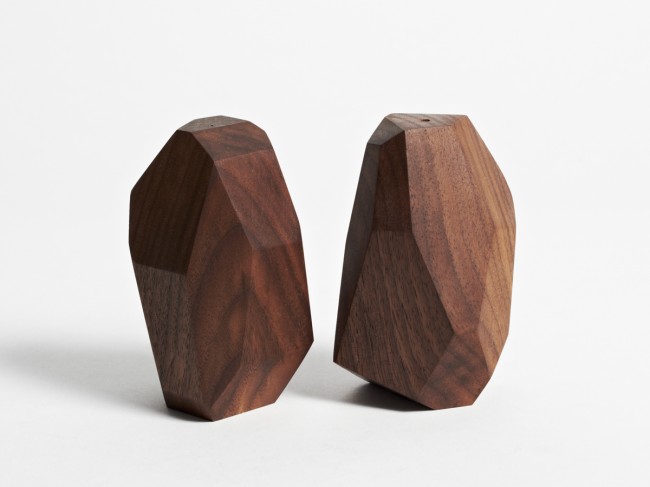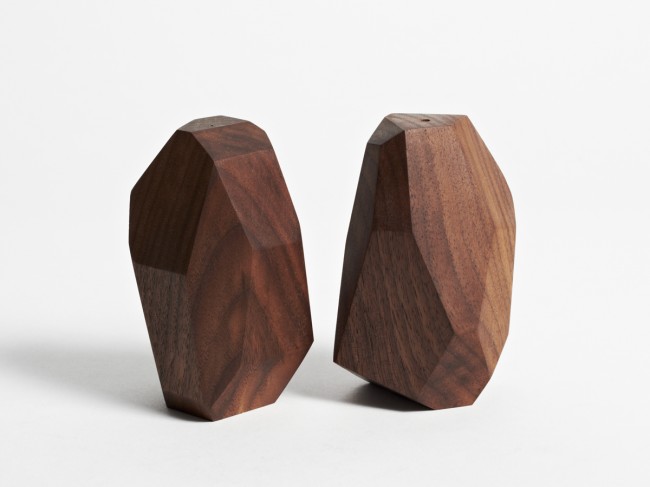 These are actually really beautiful, made out of wood with a diamond feel to them. My favorite ones if we are talking style. There are some geekier options coming below. These are available to buy here.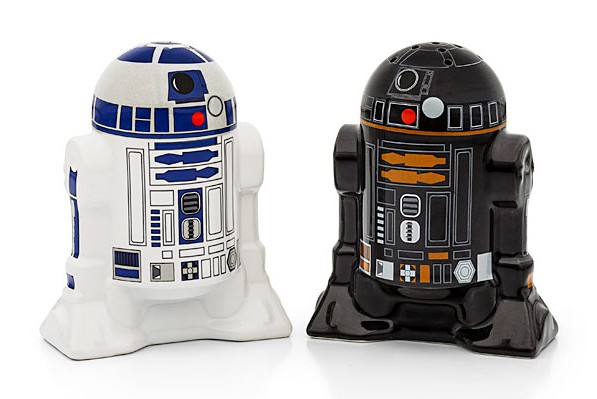 Ok, so those geeky options came right away. It doesn't get much geekier than this, and I mean that in a good way of course. R2D2 salt and that other one holds the pepper. Available here.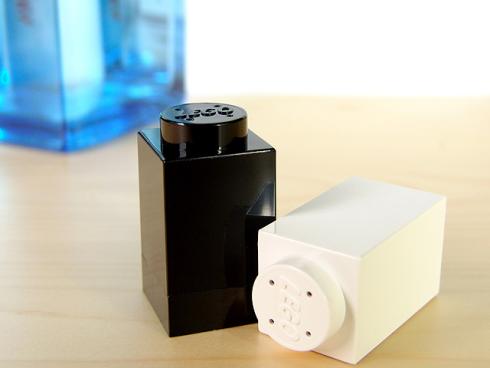 Classic set of lego shakers, I actually own this set myself. Get them at Lego.com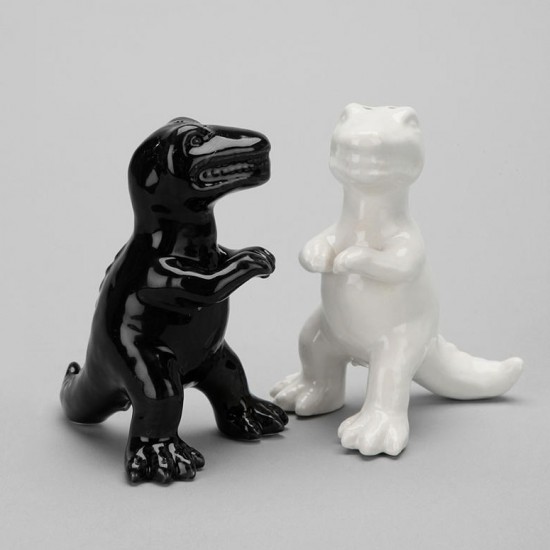 A pair of dinosaurs is perfect to hold salt and pepper.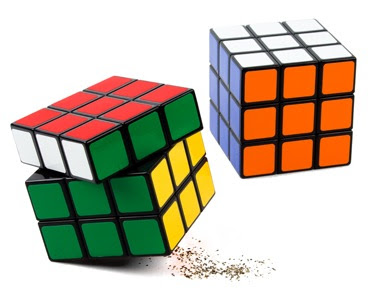 We already topped out when it comes to the geeky ones, otherwise these could have been a serious contender.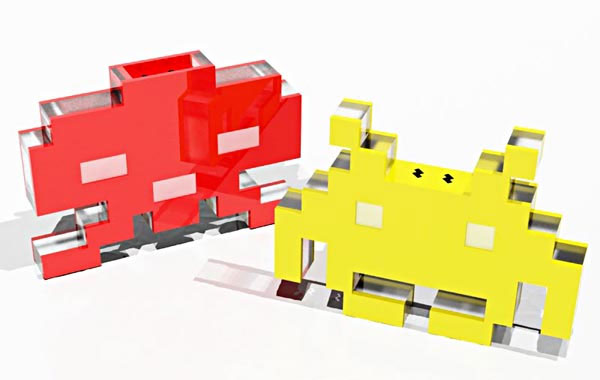 Asteroids salt and pepper shakers.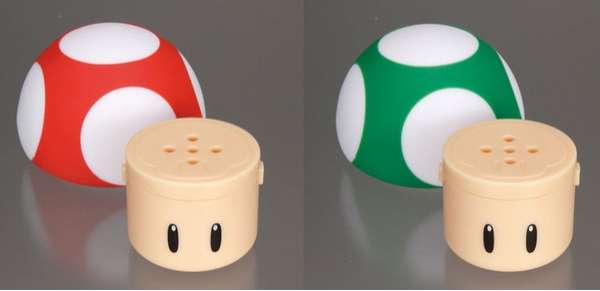 And something for the Super Mario Brothers Games from Nintendo.
Some salt and pepper for that arty friend perhaps?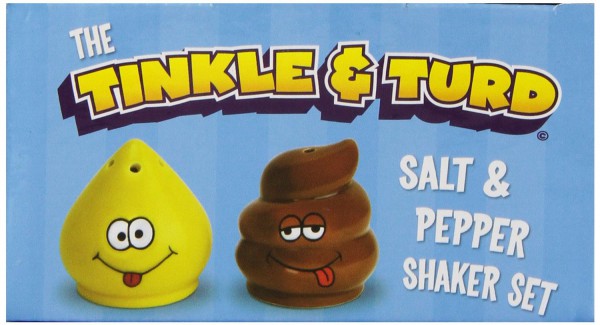 Tinkle and Turd salt and pepper set. Maybe not something you want on the table for that romantic dinner but on any other day these will work just fine. Get them here.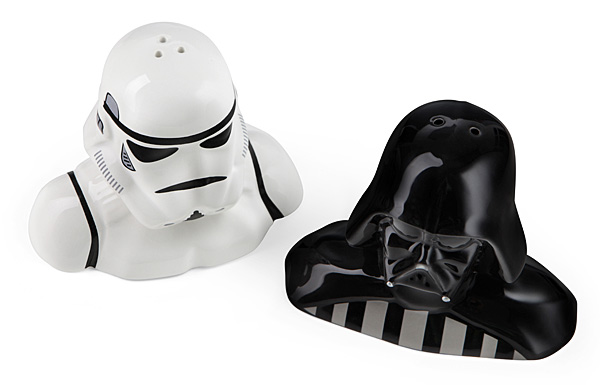 So if I understand things correctly there are alot of Star Wars fans out there that are constantly underseasoning their food.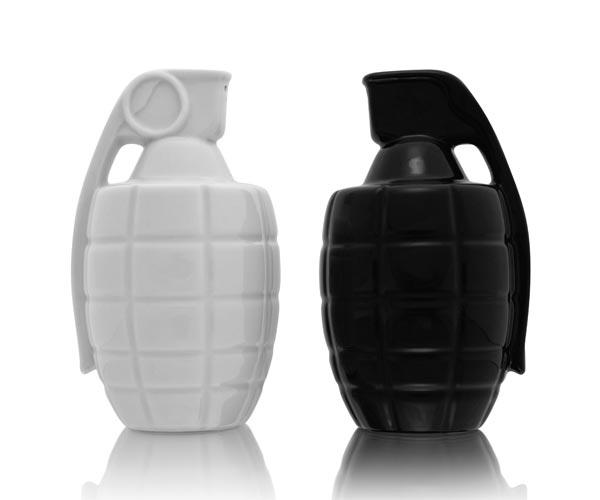 Stylish with a touch of death and explosions.
Salt and pepper battery set. Available here.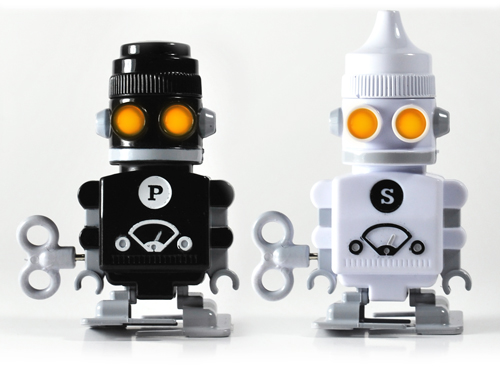 Retro styled robots that will hold you salt and pepper until you need it.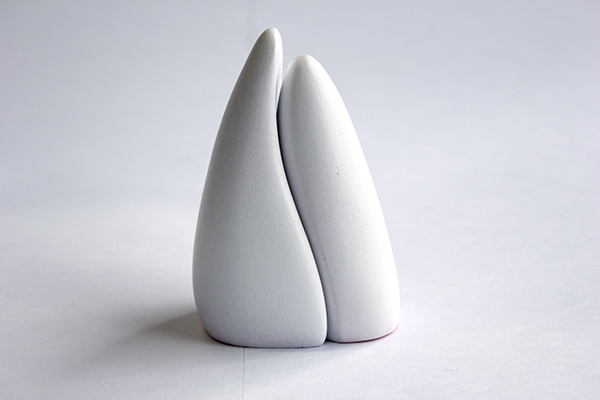 Another less fun but with real style. Read more about these here.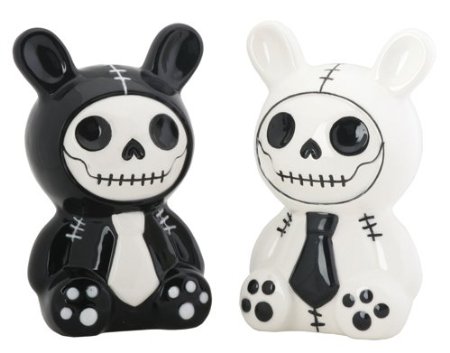 We end this collection with these cuties.