15 Soup Packaging Designs – A list of inspiration in soup packaging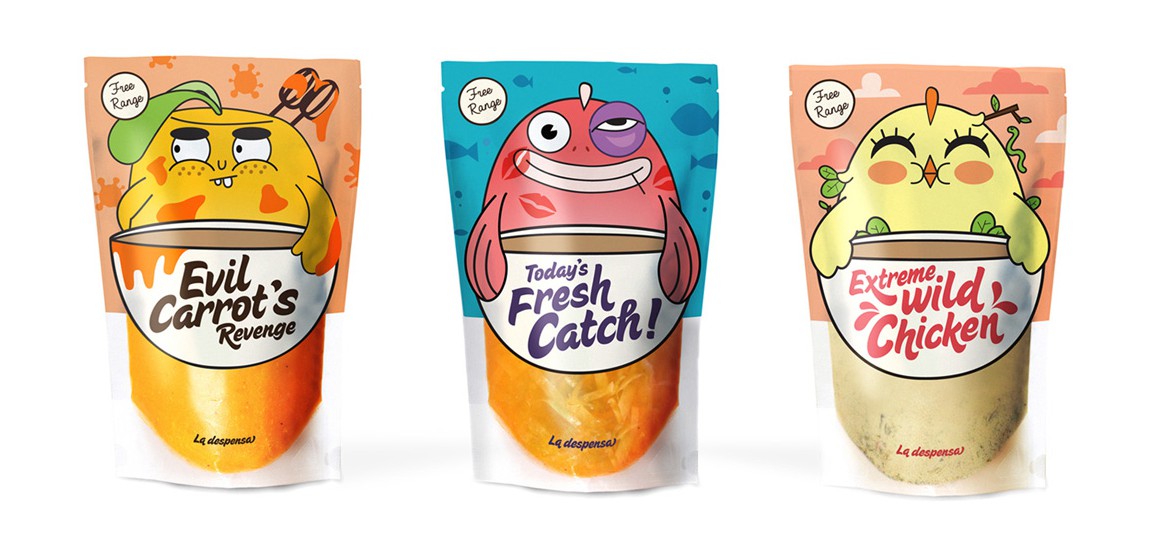 Soup packaging designs can be a true source of packaging inspiration, we have selected 15 soup packaging designs that we think really stands out, take a look at our list on inspiration.
Soup is always a great thing to eat, especially in the last few years where this category have been getting a lot of new brands that have taken the soups from the tin can standard to new and exciting flavors. But why stop at the flavors, you need a packaging to go with a more modern approach to the food.
In our list below you can check out what we think is the 15 best at the moment, some are in plastic jars, some in bags and glass and some in the classic tin can. The thing they all have in common is that they all look great.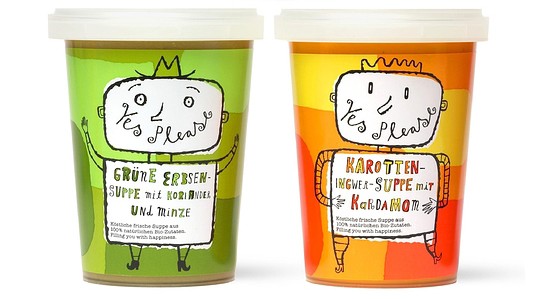 Simple but playful packaging and a clever way to get the brand name Yes Please in the design. (source)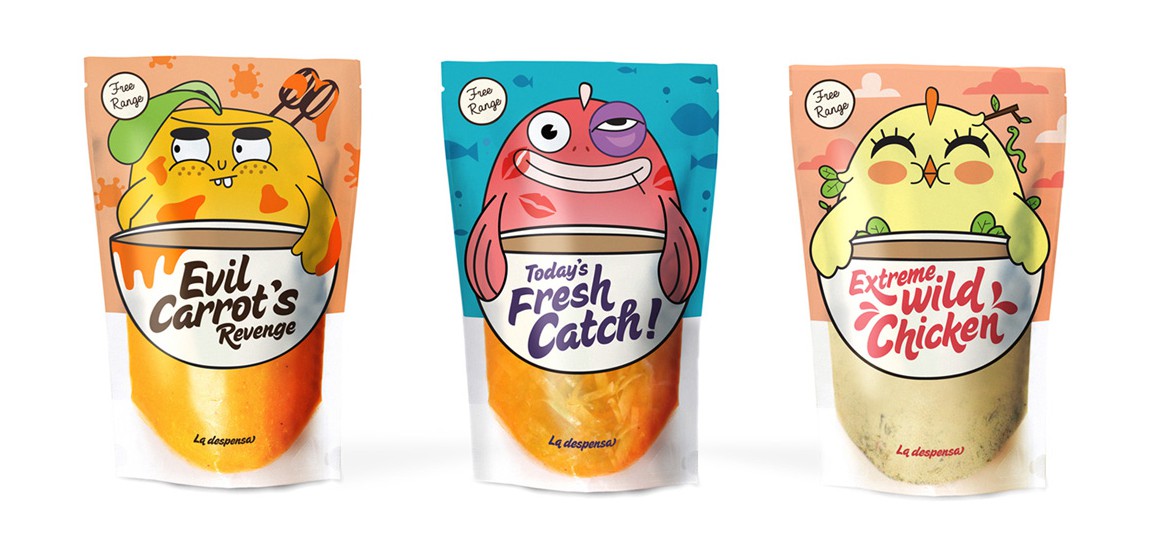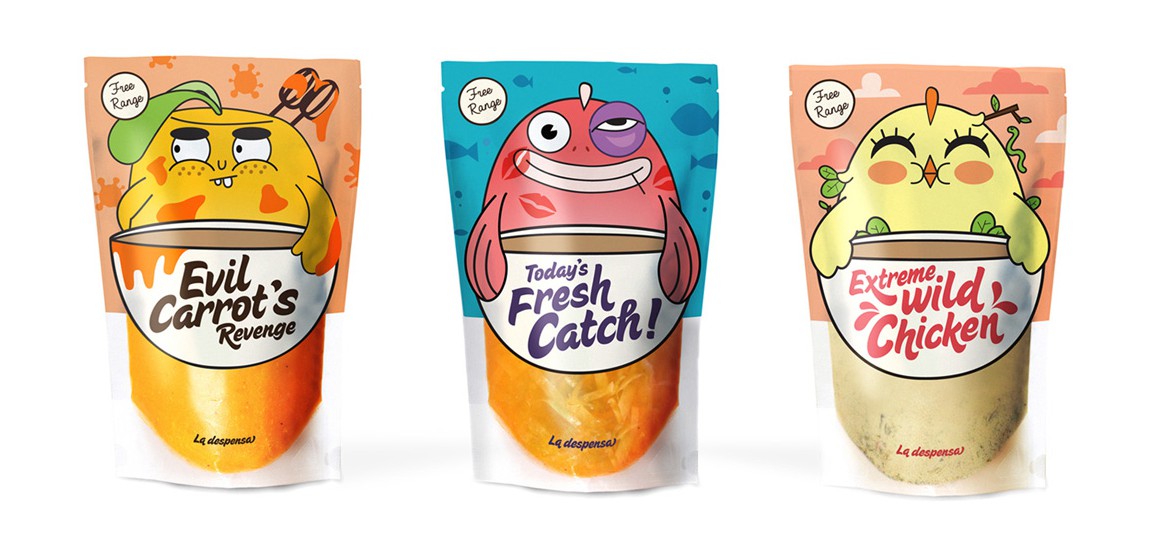 Another one with playful design. I really like this type of packaging. Great way to get lots of room for the design but still show the soup. (source)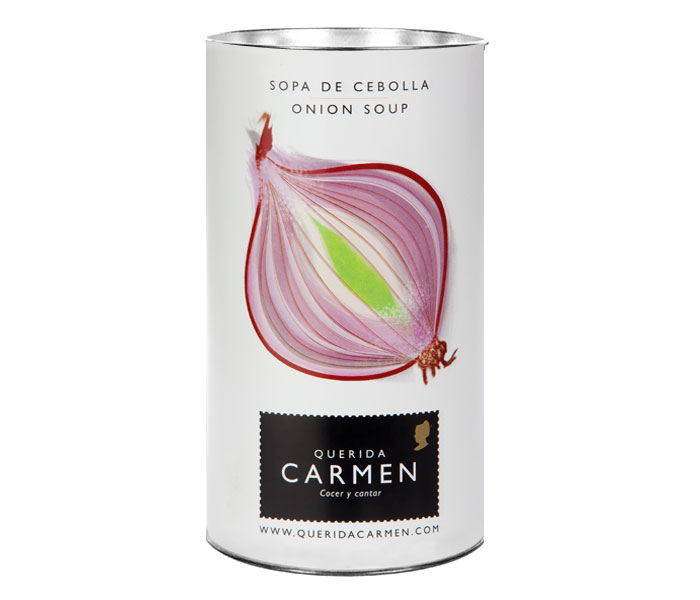 A can of soup can still look great, all it needs is a bit of design. (source)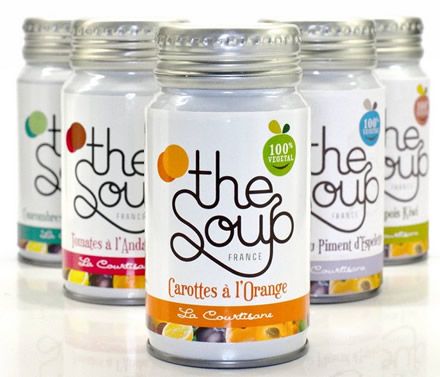 The Soup, reminds us a lot of a spice jar. (source)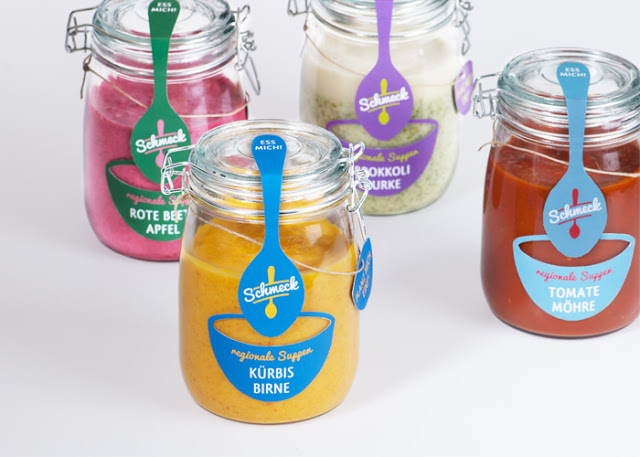 My favourite, love this packaging. Classic in glass with a simple and minimalistic design. Glass might not always be the best packaging considering environment but I'm pretty sure nobody would throw away a jar as good looking like this one. (source)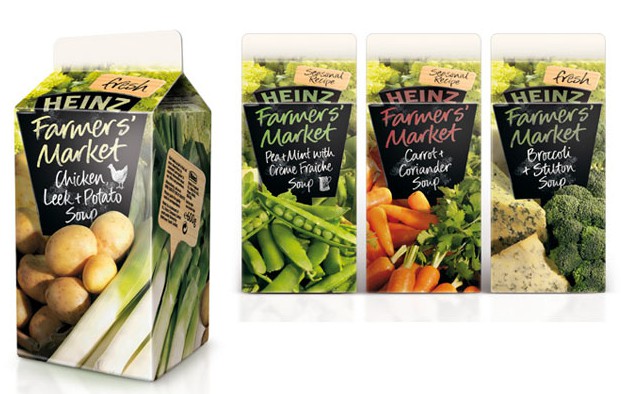 Another great and simple way to package soup. This one is for Heinz Farmers Market range of soups. (source)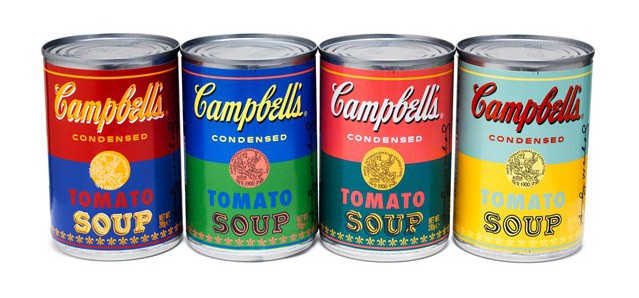 There is no way around it, we simply can't talk soup packaging design without including Andy Warhols classic Campbell's designs. (source)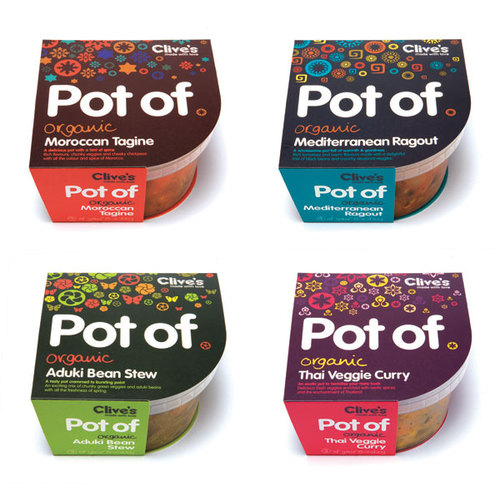 Organic Pot of Soup. Simple plastic jar with a great paper sleeve. We really like that they have adjusted the sleeve with a round corner to make it stand out. (source)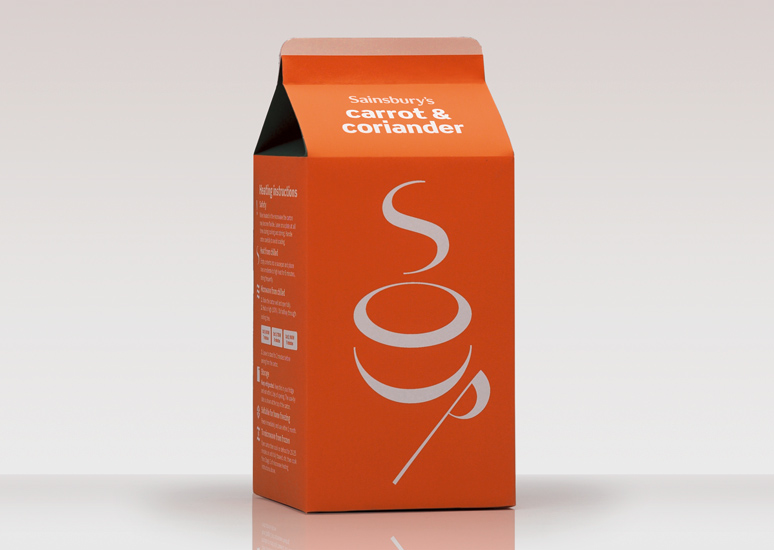 A great one in paper, love the color and simplicity of this design. (source)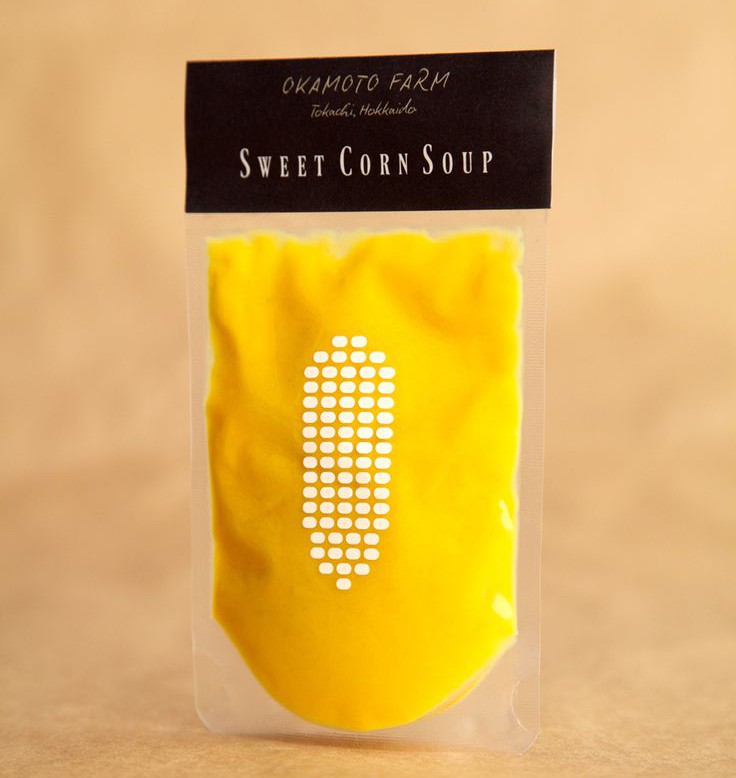 A great Japanese packaging, another example of where you can use great design and still let the product show. (source)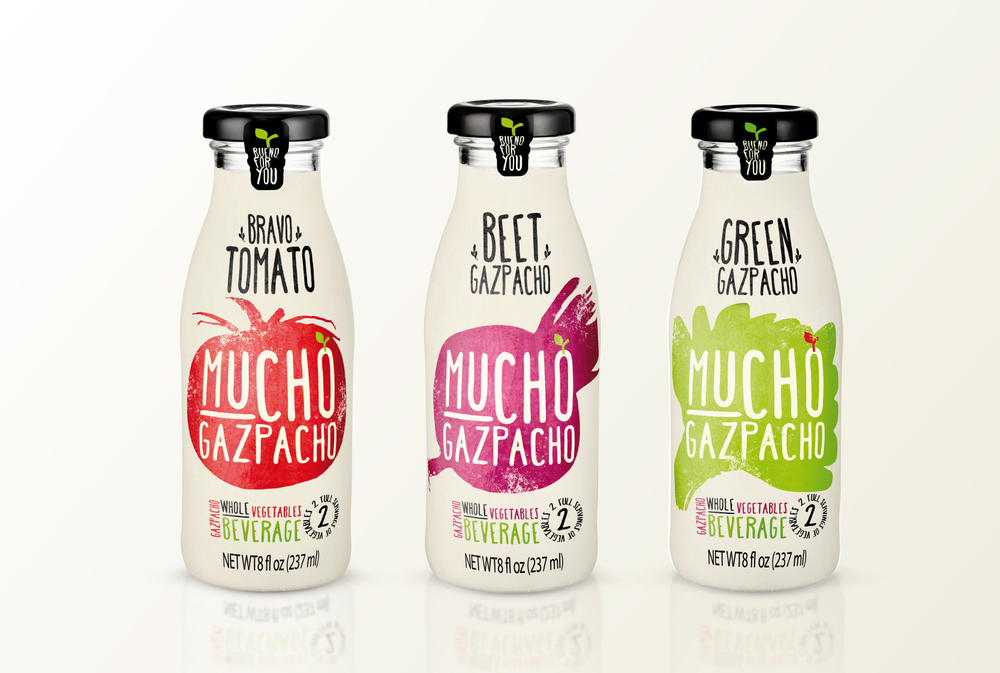 This makes us think more of a Yoghurt or soft drink than a soup, that doesn't mean we don't like it. (source)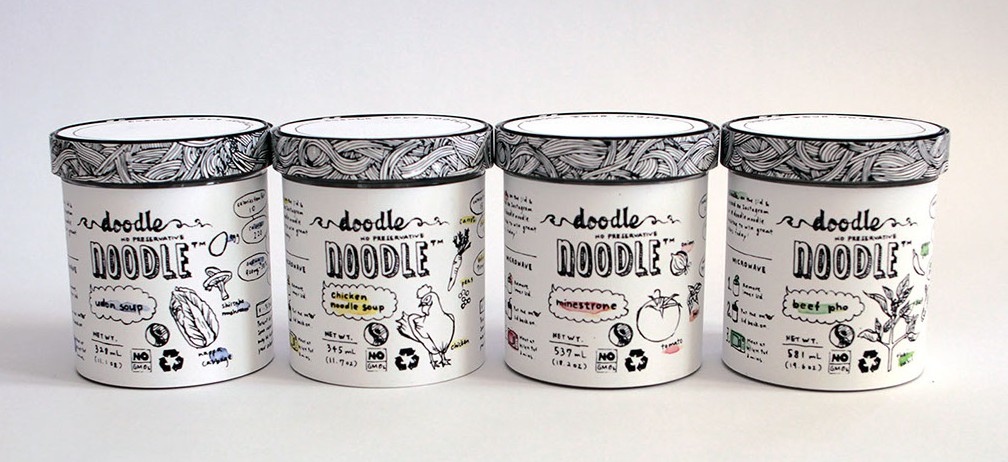 Simple design in black and white for this Doodle Noodle soup. (source)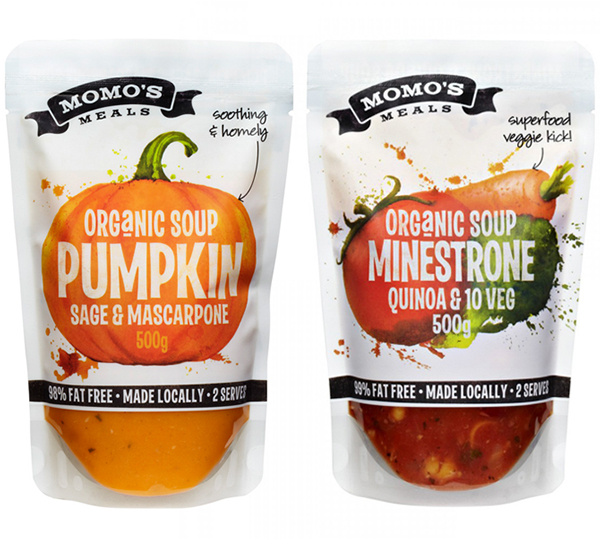 Another bag of soup, great illustrations made by Georgina Luck. We have a whole post here at Ateriet about her great food illustrations, please check that out if you like this packaging. (source)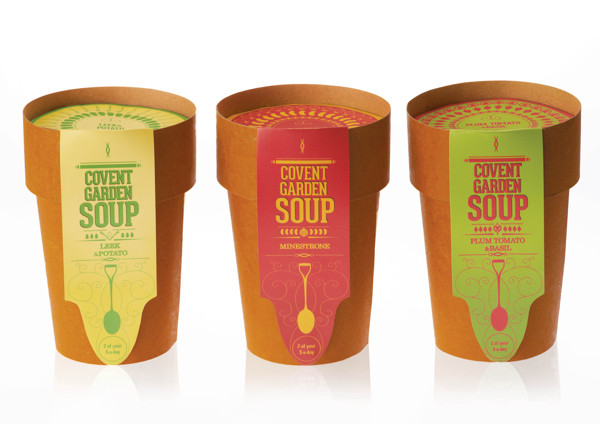 Covent Garden Soup, love the paper design with lovely colors. (source)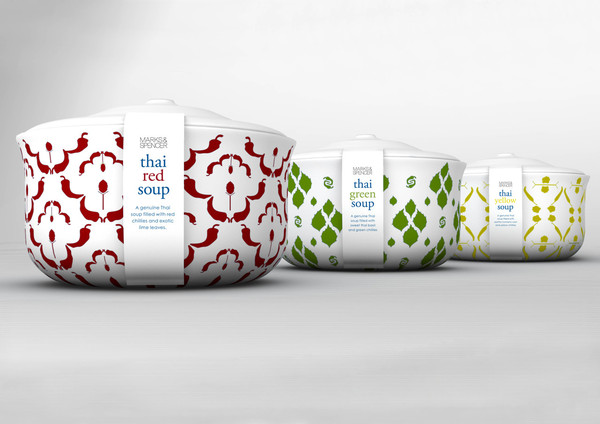 And we end this post with these great Thai soups for Marks & Spencer. If you've missed it Marks & Spencer have made some amazing commercials that you should take a look at. (source)