15 Striped Packaging Designs That Look Amazing

Let's look at a design element that deserves some extra credit. Stripes, this design feature is a great one and as you will learn there are great designs in food packaging where this technique is used. Let's check out 15 Striped Packaging Designs That Look Amazing.
I've been thinking about this for a while. Striped packaging designs that is. It's a design element that really makes the product pop. At least when it is done in the right way. Because this is also a technique where the result can end up with a messy design that is hard to look at.
The key, as you can see in this list, is to keep the rest of the design clean. It's basically the same rule as for when you're using striped clothes. One piece with stripes is enough, add a second and it's almost impossible to succeed.
Ateriet is all about food so in this list, you'll only find striped packaging designs in food and drink, but I promise they look good enough for any market. Enjoy!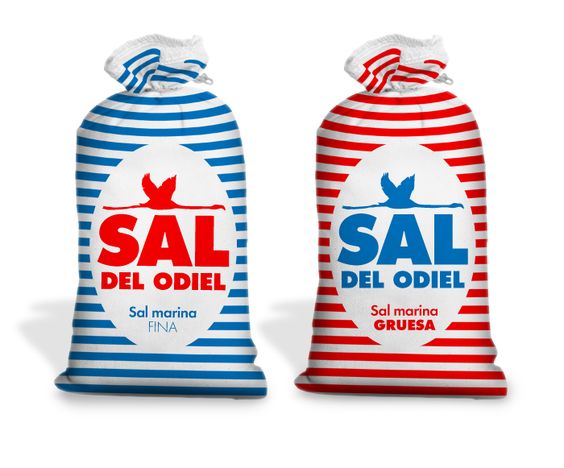 Why not design a bag of salt with some nice horizontal stripes?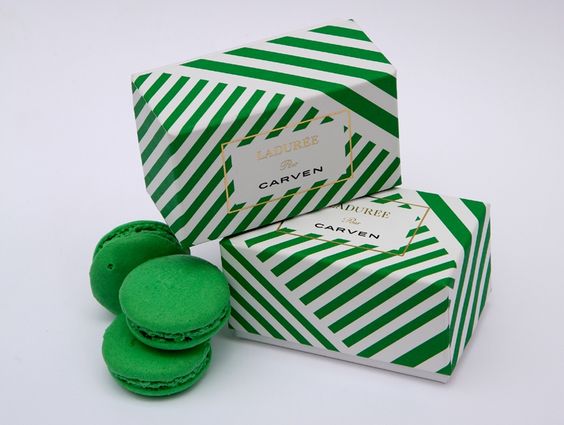 Love striped packaging for macaroons, love how the color of the box matches the one on the macaroons. I guess it would be hard to call it natural but it sure looks good. (source)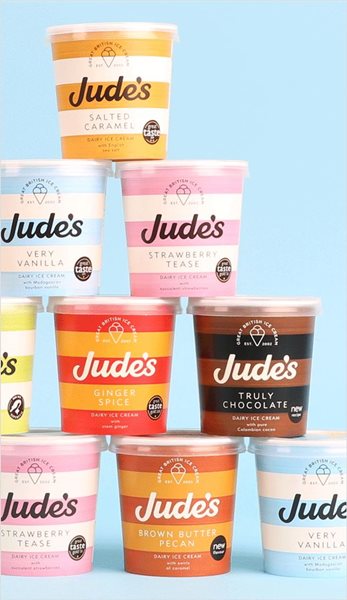 Jude's ice cream packaging design comes with thick lines in colors that match the flavor of the ice cream. A great design and one that goes perfectly with ice cream I think. (source)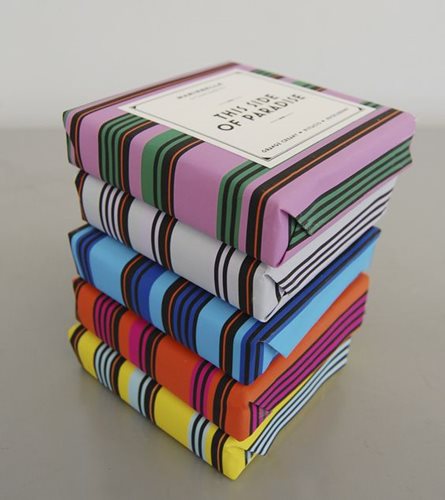 This is a range of ice cream sandwiches. The boxes look good enough to be given as gifts on any occasion. The colors and stripes are what truly makes this a great one. (source)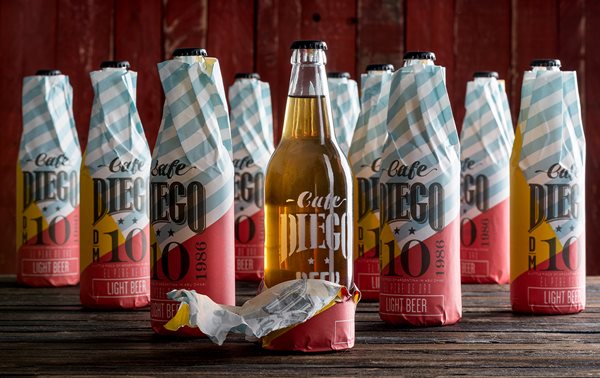 A beer with a paper wrapping in stripes. Great colors and a unique design. (source)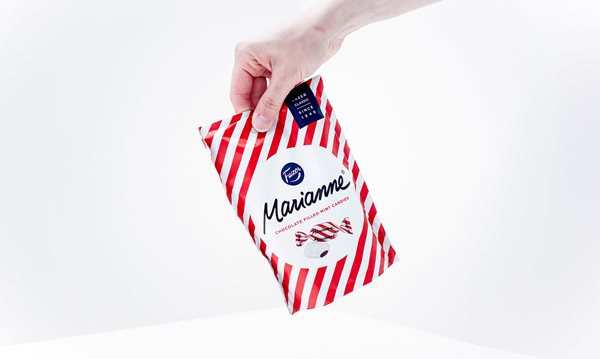 Marianne is a classic candy in Sweden and Finland. The horizontal red and white stripes are easily recognizable and I think most who are living in Sweden where I live could name this candy by just seeing the stripes. As a bonus they are delicious. (source)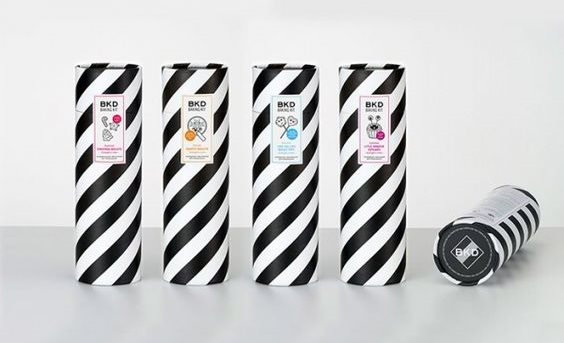 Cookie kits in striped paper tubes. An underrated way of packaging that we usually only see for tennis balls and Pringles. (source)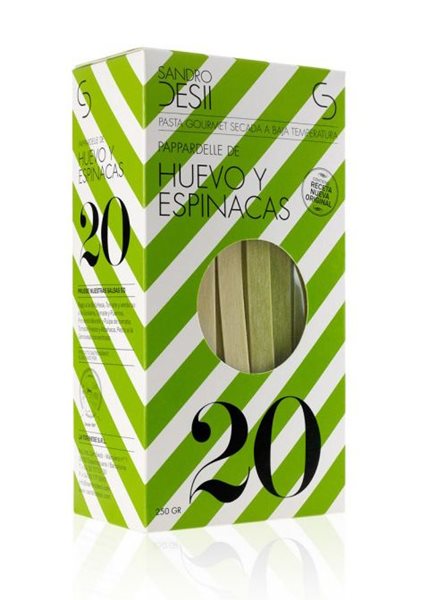 Spinach Pasta from Sandro Desii. One of my favorite brands when it comes to packaging. There's really nothing to complain about for this one is there?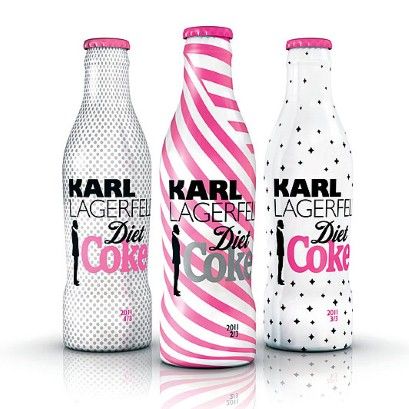 One of the three bottles in the limited edition series of Diet Coke by Karl Lagerfeld. Playful with bright pastel colors.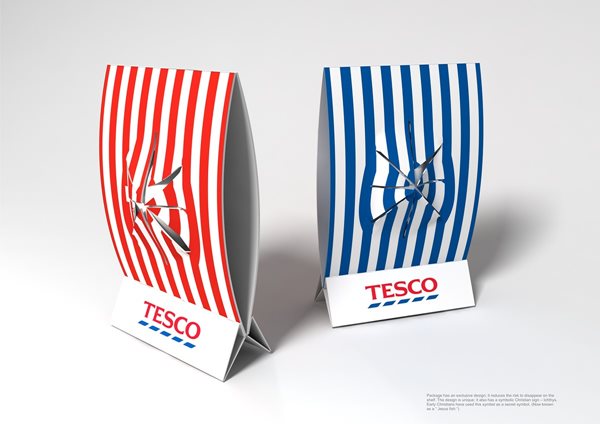 Fun concept for an egg packaging design made for Tesco a few years back. Cool concept even though it uses way too much material to be efficient in the real world. It still looks great though. (source)

Another designer drink. This time it's Paul Smith for Evian water. Paul Smith is known for his great use of lines so to find one of his designs on a bottle of exclusive water makes perfect sense.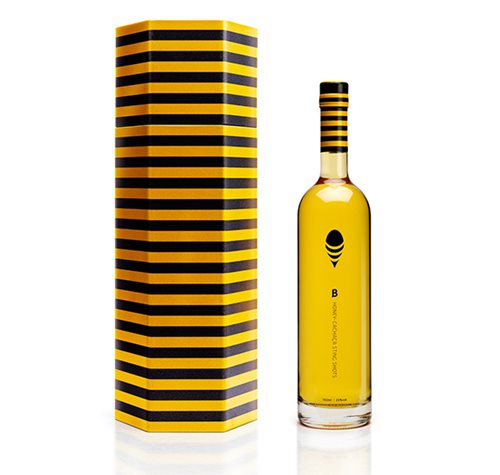 Honey Shots that come in a bee-striped box. This concept will put a smile on anyone's face at first look. (source)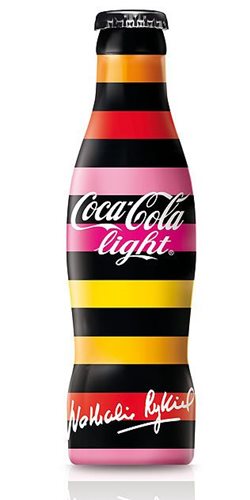 More designer drinks, again for Coca-Cola Light as we call Diet Coke in Europe.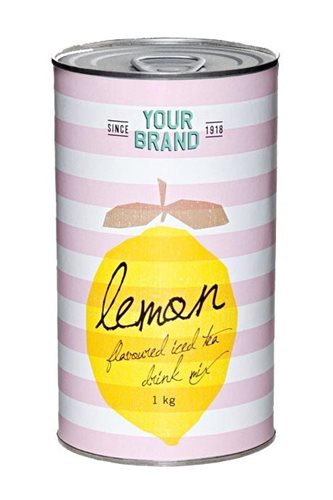 Canned ice tea with a watercolor design. I like how we the lemon is a bit transparent. The pink lines work great with the bright yellow lemon too.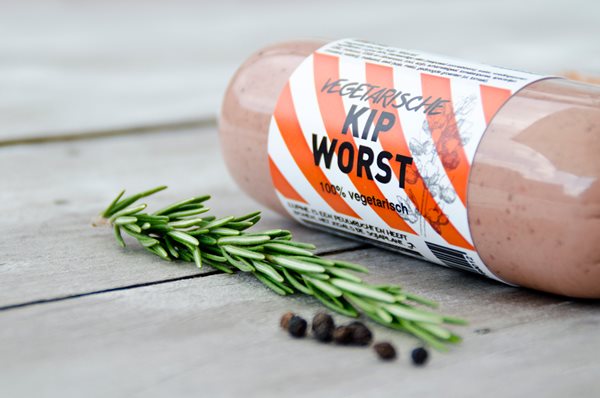 Not every design with stripes has to be cool designer drinks or exclusive ice cream. Here the same thing is used for a vegetarian sausage, and it looks good. (source)