Watch The Best 2016 British Christmas Ads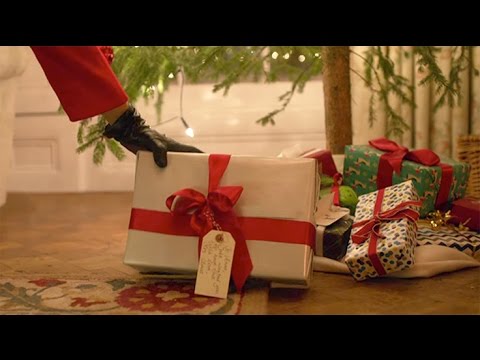 This weekend marked the start of the ad war between the big British food retailers. Watch the Best 2016 British Christmas Ads now, because you can't start Christmas too early.
When it comes to advertising Christmas is the big one, especially if you're a British food retailer. If you can get the Brits to do their Christmas food shopping at your store you will have a great year. That means the big British supermarkets spend a huge chunk of their advertising budget on Christmas.
That is good news for lovers of great advertising like me. I watched through the ones that is out so far, which is most of them since Christmas starts early in Brittain. Not all are great but a few are so let's see the good ones. We've got the ads from Waitrose, Marks & Spencer, Aldi and Sainsburys. In short the best 2016 British Christmas ads, let's watch.
Sainsbury's 2016 Christmas Ad
Sainsbury's is going strong this year with a great three and a half minute long music short film. It made in stop frame animation and featuring vocals by James Corden, you might have heard him sing before in a little show called Carepool Karaoke…
The story is about Dave, a hard working dad who is trying to give his family the most important thing, his time.
Sainsbury's have worked in partnership with Great Ormond Street Hospital to raise money so that families to patients can stay close to the hospital during difficult times. So it seems like there are good reasons to spend some of the Christmas budget at Sainsbury's this year.
Below you can watch a behind the scenes video on how the stop frame animation was made.
Marks & Spencer 2016 Christmas Ad
If you liked the ad from Sainsbury's you will love the Marks & Spencer one. In this one we get treated to a modern Mrs Claus. The film shows how she hides a last minute request to Mr Claus before he heads out to deliver the other gifts.
While he is out Mrs Claus makes sure the last minute request gets taken care of in a very modern way. She's using a snowmobile and a helicopter named R-Dolf to get the job done.
The commercial is directed by Tom Hooper and the song is called With Love and is written by Rachel Portman. 
By the end of the film Santa comes home to Mrs Claus who pretends to have fallen asleep with a book on the sofa. The book is called "50 Shades of Red", lovely details that you simply have to love.
You can watch a behind the scenes from the film below.
Waitrose 2016 Christmas Ad
Waitrose have also made a good film, not that it holds up to the other two. The film is beautiful and feels very Christmasy but in comparison it's feels a little bit too cute.
It's about a brave robin who takes on an epic journey to get to eat some cake, just watch it.
Aldi 2016 Christmas Ad
Aldi is the last one that I like. It's about Kevin The Carrot, an animated carrot who accidently runs into Santa. It's a charming ad where Kevin stumbles around a Christmas dinner table and have some small accidents before he decides to take a nap and.., well you have to watch it to find out.