3D-Print and grow your own food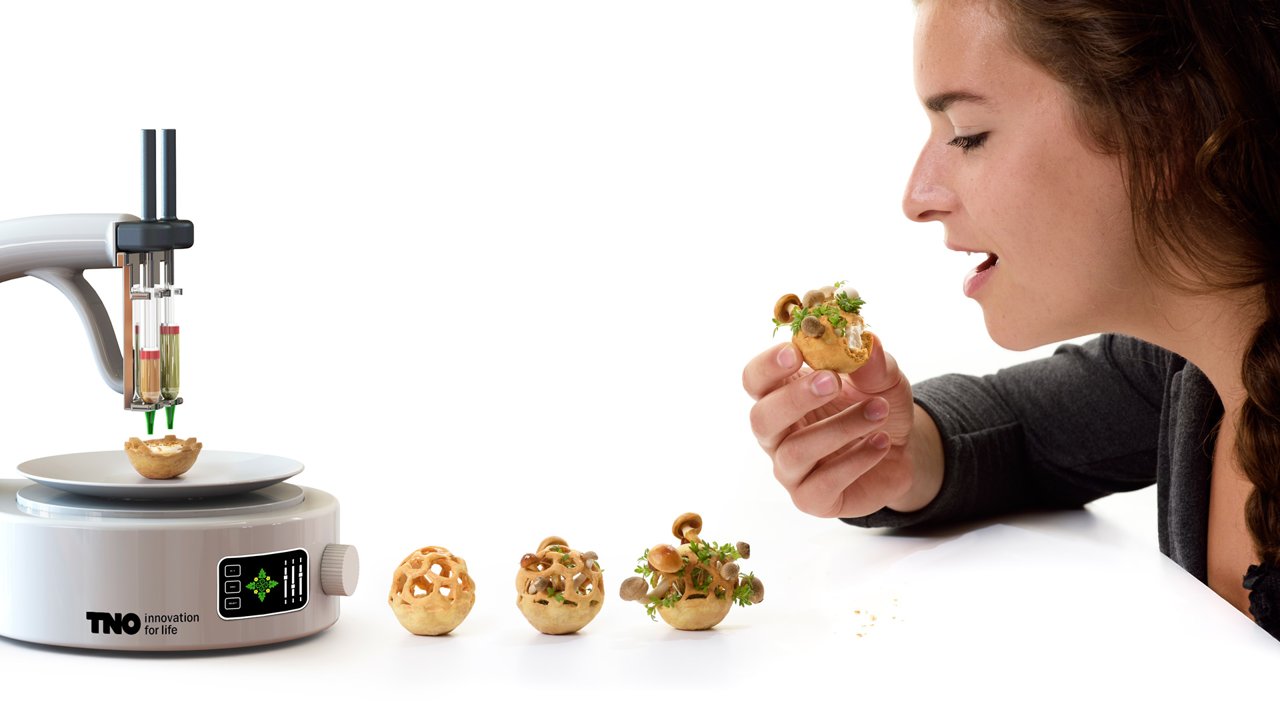 In the future it might not only be possible to print your own food using a 3D-printer. Food designer Chloé Rutzerveld have taken this idea to the next level by making a concept where you print a small basket which contains a mixture of seeds, spores and yeast that will give enough nutrients to make it grow in a matter of days after printing.
In the future this could be one of the many things that could change the way we eat and what we consider being food. And there are multiple good things about this idea, if it would become a reality it would require less transportation, less area to grow food and you won't have to add preservatives or other stuff to make the food last. It is growing at your dinner table.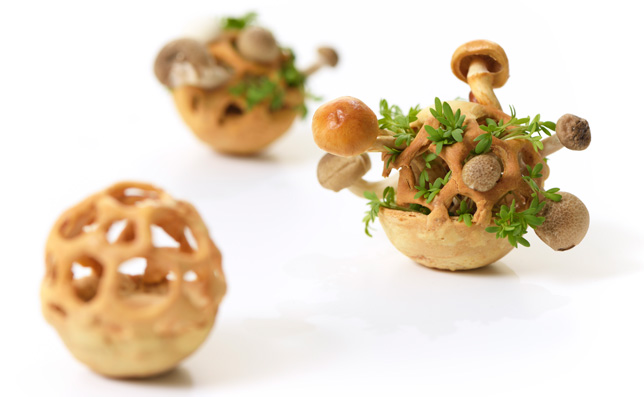 In the film we see cress and mushrooms being grown in the printed basket but there are really no limits to what could be grown (cows could be tricky) as long as it uses whatever you put inside the printed basket.
Behind this project besides Chloé are Dezeen who have created the film and Mini Frontiers who together have an collaboration where they are exploring how design and technology will shape our future.
Chloé Rutzerveld are working on other food related projects and have been doing some cool stuff in the past so please check out her past projects and portfolio. I'm guessing this is not the last we've heard from her.