5 Minute Potato Salad – get the recipe here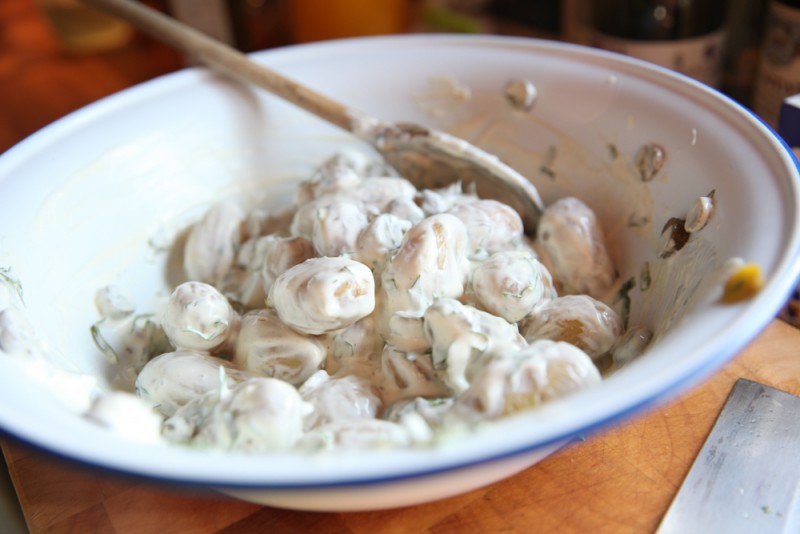 Try my 5 minute potato salad, you'll get it done in a few minutes and it's great every time. Learn the salad that could save your summer.
How about learning my 5 minute potato salad, all you have to do is have some leftover potatoes, a knife and five minutes.
I love potato salad and if you are feeling lazy you could even buy some, problem with that is that almost every bought potato salad I've tried sucks. So when I refuse to buy one that means I have to make one myself. Nothing wrong with that, I've spent hours trying to perfect a bunch of different potato salads and while doing so I've come up with a recipe that gets the job done in five minutes or less.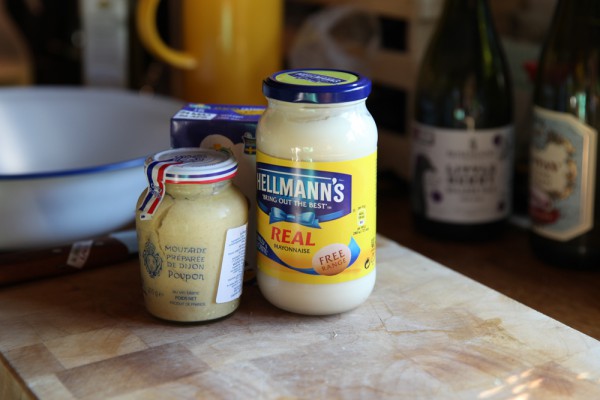 Now I have to be honest here, the recipe does require you to have a few things at home. The most important being boiled potatoes. So if you don't have that I can offer you my 25 minute potato salad recipe (20 minutes for boiling potatoes, 5 minutes to make the salad).
Seriously though, using leftover boiled potatoes is a great way to not waste those potatoes but how often do you have so much leftovers you can build a full salad with it? I know I don't. So in that case you need to boil it. After its boiled leave it to cool and then combine and you're done. So it's not that hard after all.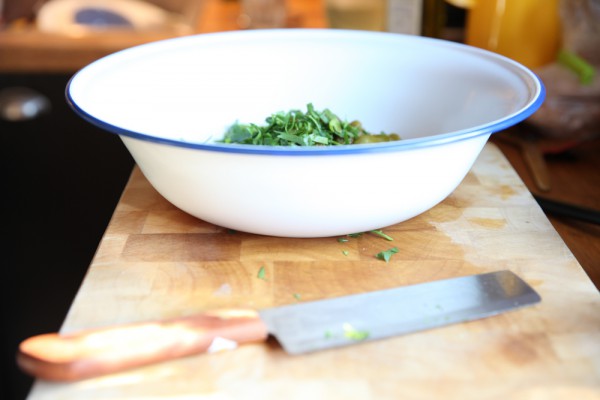 Ok, let's get to the recipe.
5 Minute Potato Salad
Serves 4 as a side
600g / 20 oz boiled potatoes, warm or cold
1 dl / 0.4 cups store bought mayonnaise
1 dl / 0.4 cups sour cream
3 tbsp dijon mustard
2 scallions
1 handful fresh parsley
6 dill pickles
Chop the scallions, parsley and pickles, combine with the mayonnaise and the sour cream. Add the potatoes, they can't be very hot, then the sauce could separate. Combine and check for taste, add salt and pepper if necessary, serve.