6 Amazing Summer Drink Recipes – Recipe Roundup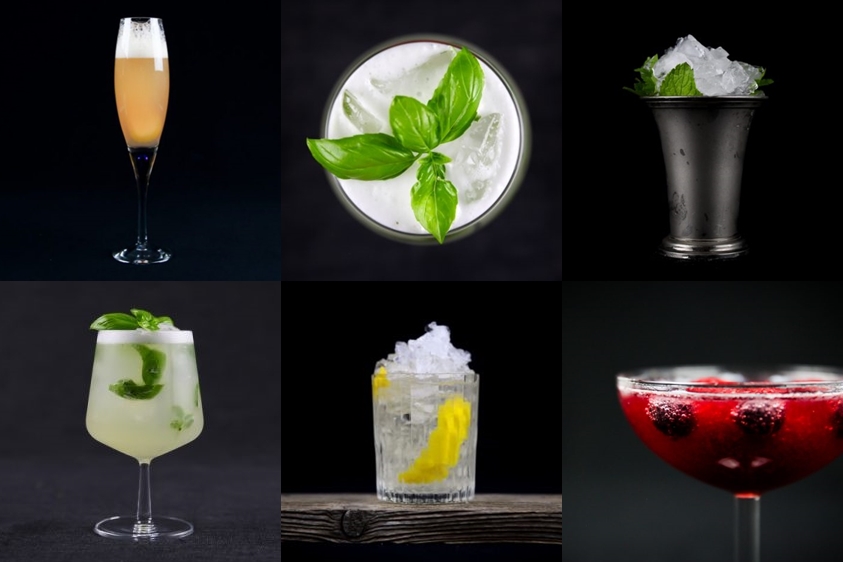 Summer is here and it is time to start making some great summer drinks. I've rounded up some of my favorites, so enjoy these 6 amazing summer drink recipes.
These 6 amazing summer drink recipes are some of the greatest hits rounded up from my full collection of drink recipes here at Ateriet. Summer is the perfect drink season and the time when you'll usually have the most time to enjoy them.
In the collection, you'll get a great range of summer drinks, from Champagne cocktails to the Mint Julep and some other fun creations, do try them out and have a great summer. Every title of each drink also contains a link so you can check out each recipe with more photos and more detail if you want to.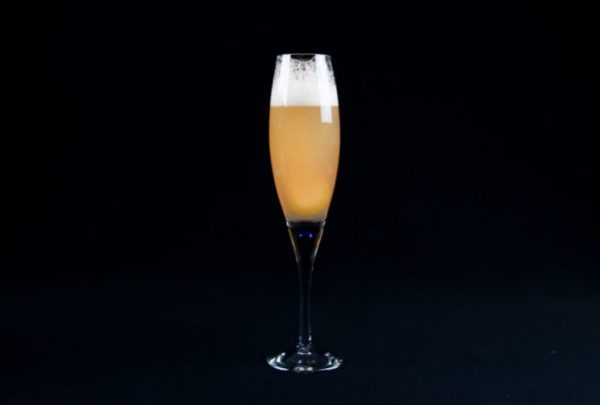 3 oz / 12 cl Champagne or dry sparkling wine like Prosecco or Cava
3 oz / 12 cl Pink Grapefruit Juice
a few drops of grapefruit bitters
1 slice of grapefruit skin
Champagne glass
Add a few drops of bitters to the champagne glass. Twist the grapefruit skin into the glass. Add the grapefruit juice and lastly top it off with the Champagne.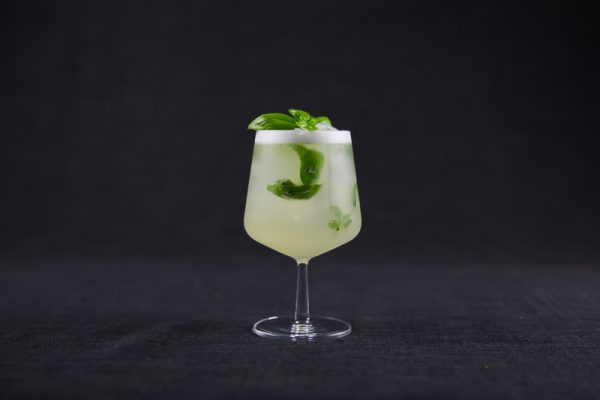 2 oz / 6 cl gin (vodka works if you don't have gin)
2 oz / 6 cl lemon juice
1.3 oz / 4 cl basil simple syrup (recipe below)
1 oz / 3 cl egg white
shaker
wine glass
ice
basil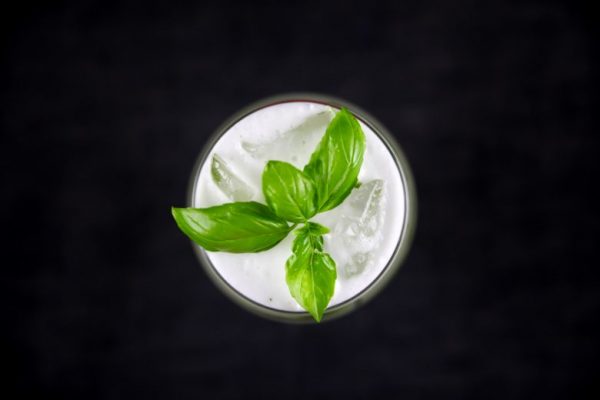 Add gin, lemon juice, basil simple syrup and egg white to the shaker. Add ice and shake hard for 30 seconds. Fill the glass with ice and a few leaves of basil. Pour in the drink, garnish with a few leaves of basil. Serve with a straw.
Basil Simple Syrup
This is super easy to make and can be used for other things besides this drink.
1 handful of fresh basil leaves
0.5 cups / 1.2 dl sugar
0.5 cups / 1.2 dl water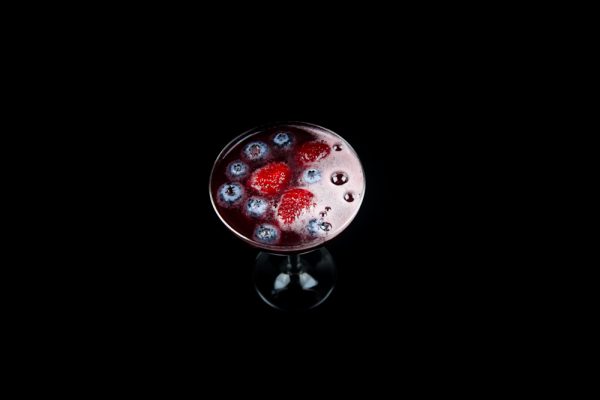 3 oz / 9 cl Champagne
1 oz / 3 cl Red wine
1 oz / 3 cl Simple Syrup (1 part sugar 1 part water)
4 fresh raspberries
a few fresh berries for garnish
Glass
Muddler
Sieve
Shaker or plastic jar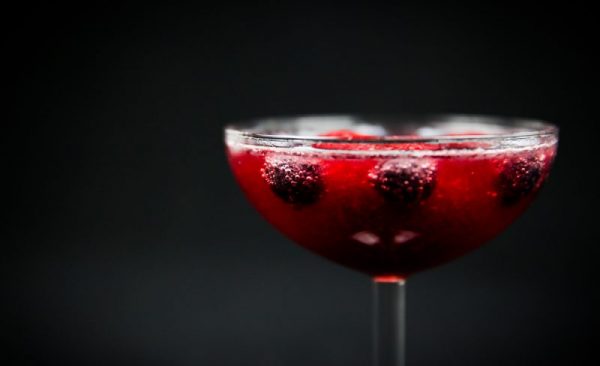 Add red wine, simple syrup and raspberries to a shaker or plastic jar. Muddle to crush the raspberries. Strain the liquid into the glass via a sieve. Add a few fresh berries and top with the Champagne.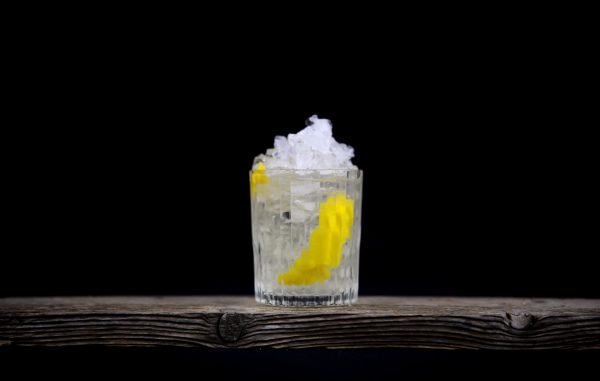 1 oz / 3 cl Gin
1.5 oz / 4.5 cl Elderflower Drink/Cordial
0.5 oz / 1.5 cl Lemon juice
1 oz / 3 cl White Vermouth
2 handfuls crushed ice
2 pieces of lemon skin
Old Fashioned Glass
Straw
Mixing pitcher or shaker
spoon
ice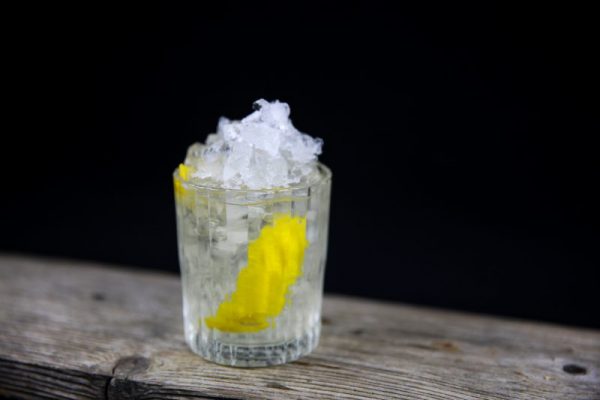 Add gin, elderflower, lemon juice and vermouth to the shaker. Add a few pieces of ice and stir. Fill the glass half full with crushed ice. Squeeze the two pieces of lemon peel over the ice and then push them down into the ice. Add the drink until the glass is almost full. Top off with more crushed ice. Serve with a straw and sunshine.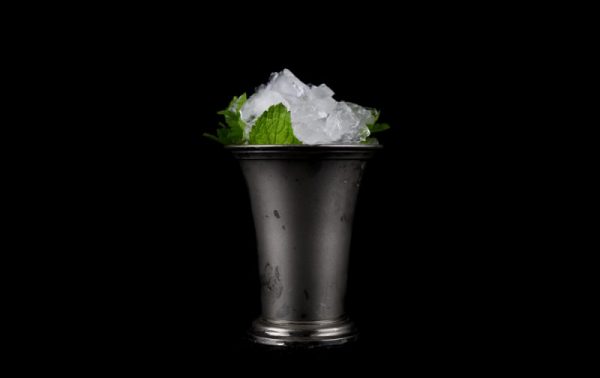 2 oz / 6 cl Bourbon
1 oz Simple Syrup, made using brown sugar
Fresh mint
crushed ice
even more mint
silver cup or glass
muddler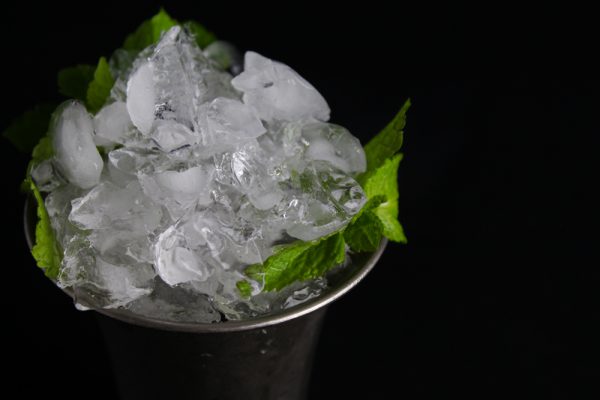 Many recipes call for sugar and water, that's what goes into a simple syrup so use that instead. That way you will eliminate the risk of any sugar not being dissolved. I use a simple syrup in this recipe with brown sugar. Regular sugar works well too but I like the slight molasses flavor you'll get from the brown sugar. You decide.
Then it is all about adding loads of mint, plenty of ice and enjoy your day.
Add a few mint leaves and the bourbon and simple syrup. Muddle lightly to crush the mint leaves a little bit. Add crushed ice until the cup is half full. Stir for 10 seconds. Add ice to top off the glass. Stick in a few sprigs of fresh mint. Serve.
There needs to be plenty of mint added because you want that aroma to really hit you in the nose while sipping. Enjoy!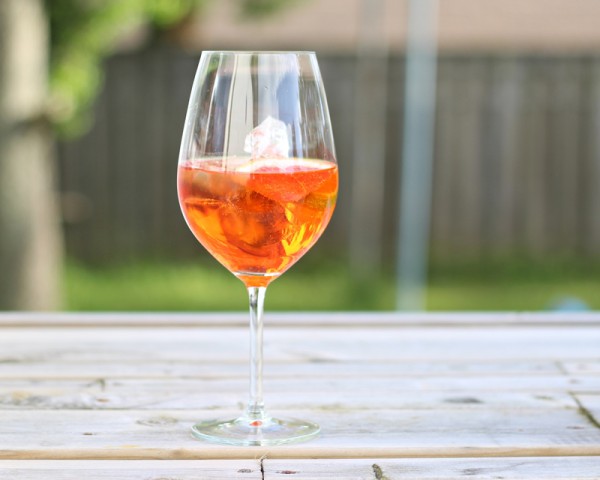 3 parts Prosecco
2 parts Aperol
plenty of ice
a slice of orange or grapefruit and lime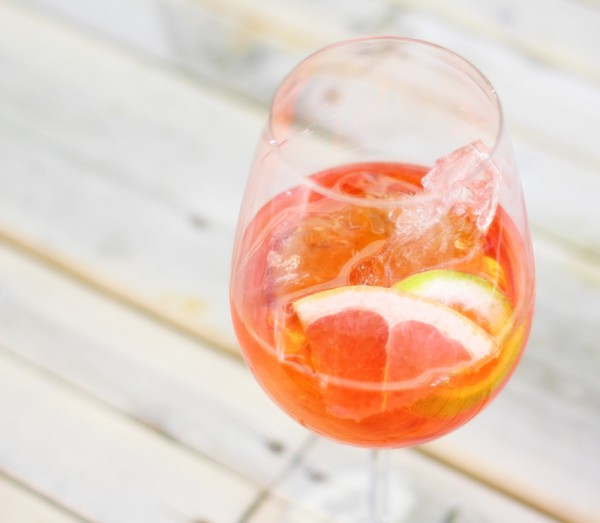 This is my version, Aperol themselves suggest only orange slices and also that you add one part of soda but for that leaves the drink a bit too watered down. The ice will take care of that while you sip on it. Also usually a slice of orange is added but I prefer grapefruit and lime for a bit more acidity and the bitterness of the grapefruit adds a little something.
Use a big wineglass for the drink, first add the ice and slices of grape and lime, then the aperol and finish it off with the prosecco, start sippin straight away.
Drink Recipes at Ateriet
Making drinks is fun and I highly recommend trying some of my recipes out. Use them as a starting point to create new and fun stuff. Some of my drinks are classics with a twist, some a real classics and some are inventions of my own. You'll find them all here.