B is for Bacon – A-Z Food Photography Project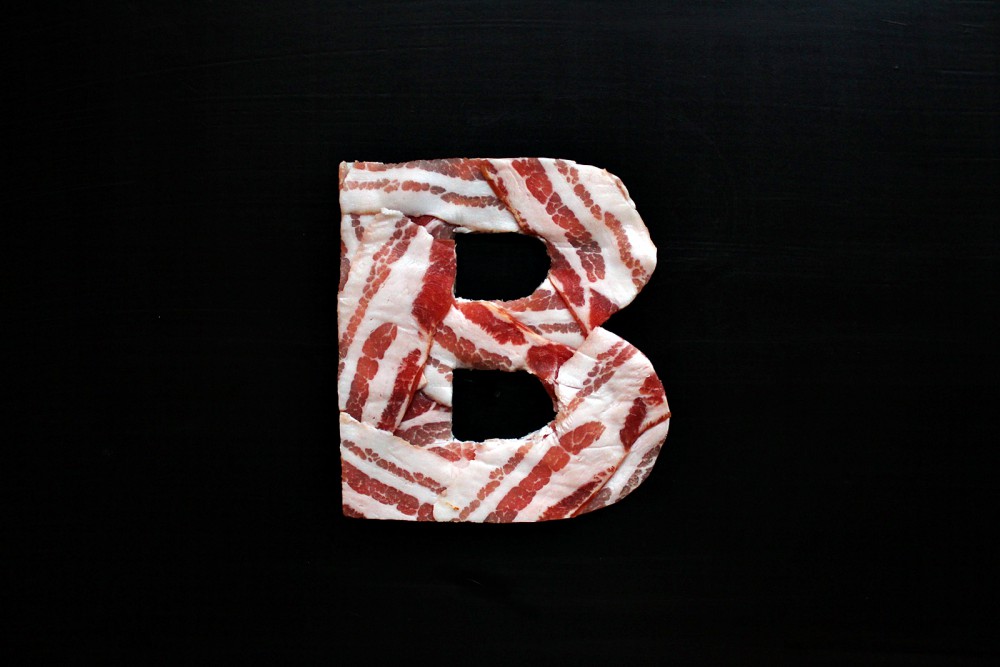 Time for the second letter in my A-Z Food Photography Project. We have come to the second letter B and what better to represent this than Bacon, so here it is B is for Bacon.
Now that it's done it feels obvious that it was meant to be B for bacon but the original idea was to go for broccoli, but when I got to my store they only had really bad quality of broccoli so I decided to go for bananas.
B is for Bacon
After slicing and messing around with a bunch of organic bananas for a while I threw everything away and voted banana as a boring fruit, went back to the store and bought some bacon instead. Way cooler than bananas.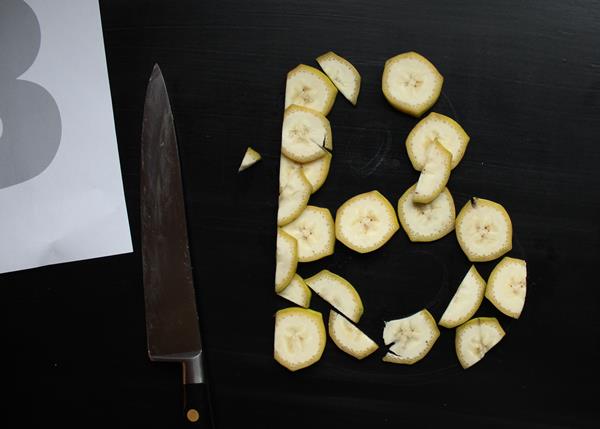 What you need
You can probably make a bacon b in many ways but this is what I used to make mine.
Bacon
Parchment Paper
Black background
Light source
A big printed B
Scissors
Sharp knife
A camera
Patience
I bought sliced standard bacon, I used one package which is 140g / 5oz in Sweden. One sheet of parchment paper. The same black background as for letter A (you can check that out here) and the same lens and camera.
The scissors and knife are used to cut the printed B and the bacon. This was an easier project than with the A where patience was one of the most important resources.
How to make a Bacon B
So, this is easy. Fold a sheet of parchment paper in half. The unfold it so you have one sheet with a straight line in the middle. Open the bacon and lay it out on one side. Check with your B that you lay out the bacon big enough to cover the letter. Then fold the paper so the bacon is pressed in between the sheet.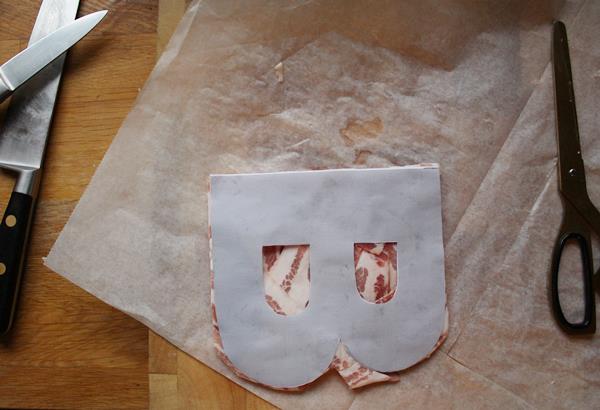 Then freeze it flat. This will make the bacon hard and easy to cut to any shape you like. How anyone would want to make a bacon B is beyond me but maybe we are more weirdos than we know out there.
This technique is however great for many things, once you folded the paper you can draw on it to make any design you like. This can be used for more serious food projects like making a carpaccio in any shape you like. Very simple and clever hack for presentations. Just make sure you use something that can still be nice to eat after freezing and defrosting.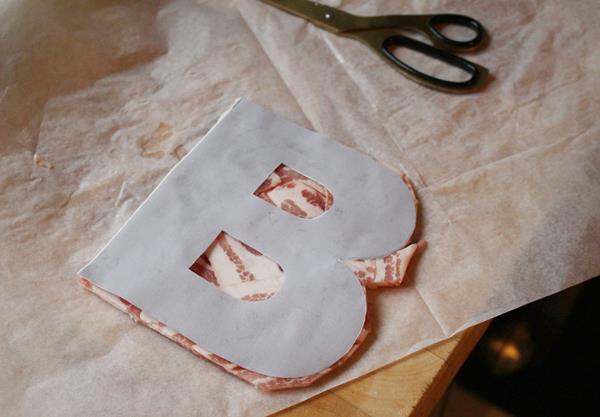 Getting it done
Once the bacon sheet was frozen solid all I had to do was to take it out and cut it in a cool B shape. I then transferred the B to my black background and took the photos. Easy peasy.
The result for the B was better than the A in my opinion, lets just hope I will improve along the way, if so there is a killer cool Z waiting in the future.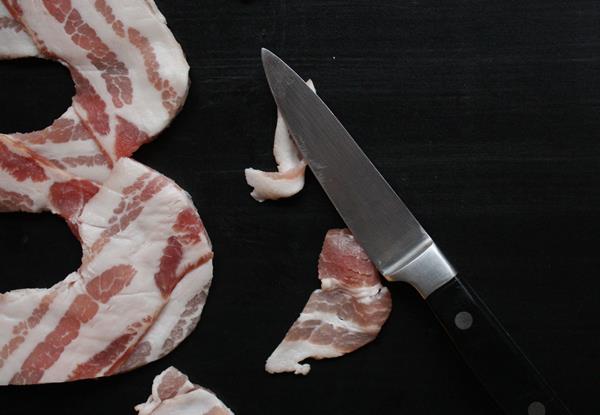 About A-Z Photography Project at Ateriet
A-Z Photography Project is a photo project here at Ateriet and at Instagram. The idea is to photograph each letter of the alphabet and let it represent one food or something edible. I am making the project for fun and to hopefully improve on my photography skills.
You can follow the project on Instagram under the tag #atozinfood where some of these photos will be published from our Instagram for Ateriet that you'll find at @AterietFood.
Feel free to share and contribute and come with critique about this project, just send us an email, leave a comment or connect on social media.