C is for Candy – A-Z Food Photography Project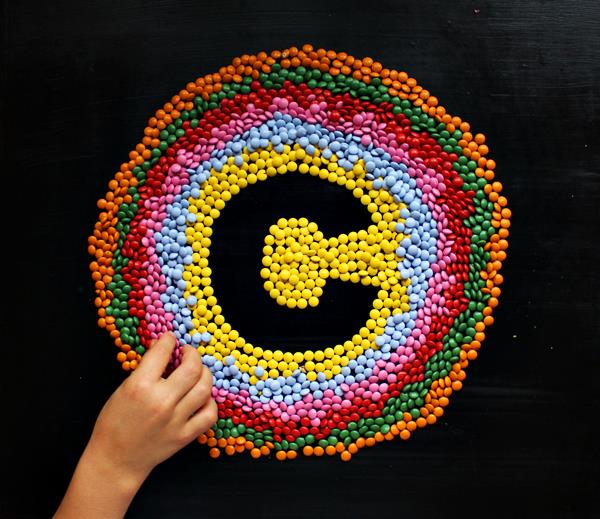 Time for the third letter in my A-Z Food Photography Project. We have come to the third letter C and what better to represent this than Candy, so here it is C is for Candy.
Now C is not that hard to find food for but I like candy and it often looks good on photos and not that long ago I happened to find a huge candy store on a trip. And when I say happened to find I mean we took a small detour to get to the store. Anyway they had these miniature chocolate lentils that would make a perfect C.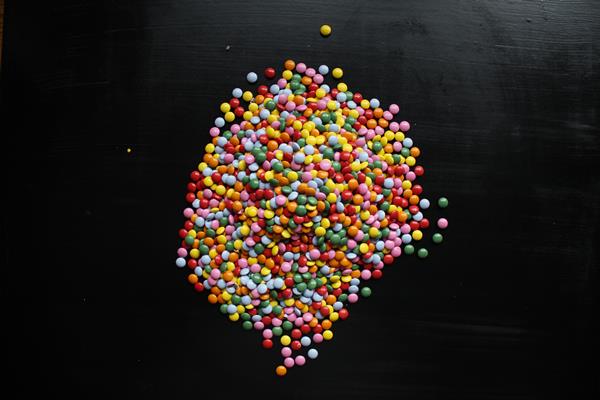 What you need
You can make a Candy C in so many ways, colors and forms, this is what I used.
Candy, chocolate lentils
Black background
Light source
A big printed C
Scissors
A camera
Patience (incredible amounts)
Same camera and background as for my previous letters, check those out here. Then I used a printed C to measure it out so I could create the C around it. Then all you need are patience, a lot.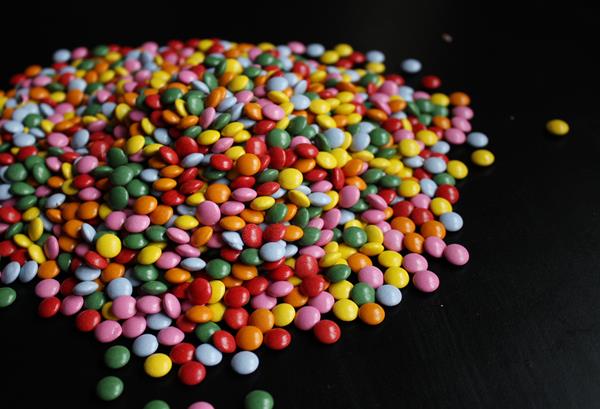 How to make a Candy C
This is easy but time consuming. I lay out my cut out C and decided to use one color at the time. A very stupid decision since I bought the chocolate lentils mixed. Sorting the candy kind of made me feel like a roadie for Van Halen preparing M&M's.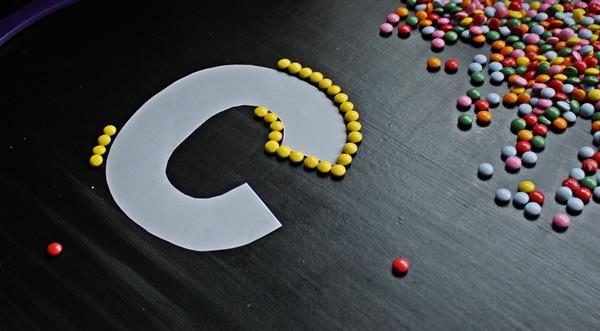 I laid one ring of yellow chocolate lentils around my paper C and then carefully removed it. Then I kept adding more and more lentils around it. In the beginning I had to be really careful not to add too fast since I didn't want to mess up the shape of the C.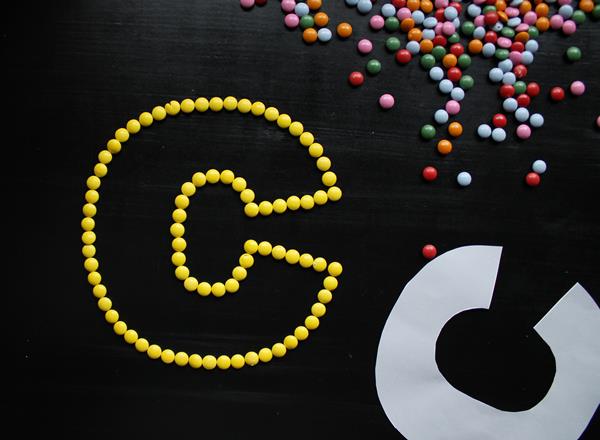 But as more and more were added I could speed up and push them gently towards the C. So I did that until I ran out of chocolate lentils. Like I said, not my best decision ever.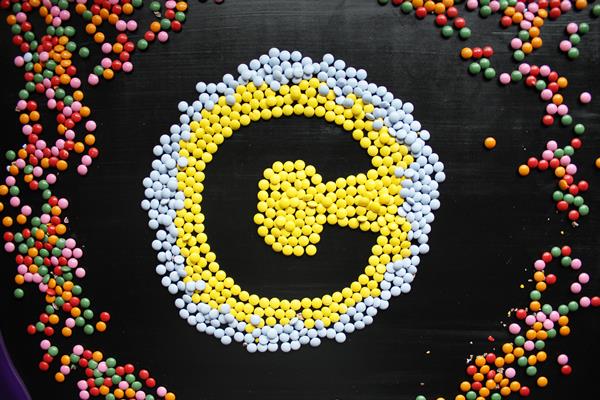 Getting it done
Then all I had to do was photograph it. It turned out ok this time as well. Not perfect, no art galleries will be reaching out this week either but I'm ok with that. Trickiest part was the lighting since the are such a big variety in color of the lentils. This could maybe have been avoided if some idiot hadn't decided to sort the lentils according to color. Note to self: Don't get creative.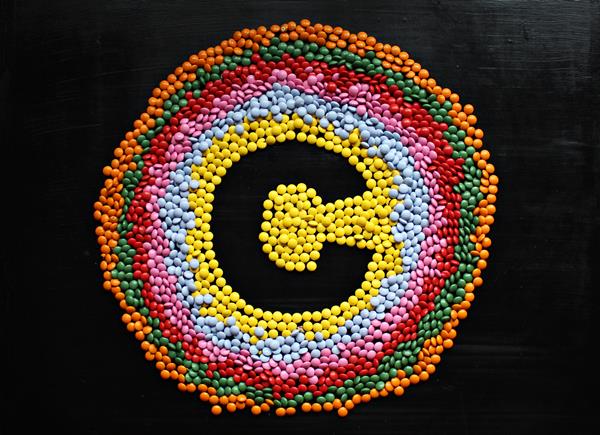 About A-Z Photography Project at Ateriet
A-Z Photography Project is a photo project here at Ateriet and at Instagram. The idea is to photograph each letter of the alphabet and let it represent one food or something edible. I am making the project for fun and to hopefully improve on my photography skills.
You can follow the project on Instagram under the tag #atozinfood where some of these photos will be published from our Instagram for Ateriet that you'll find at @AterietFood.
Feel free to share and contribute and come with critique about this project, just send us an email, leave a comment or connect on social media.