Absolut Vodka Goes Naked In Their New Brilliant Ad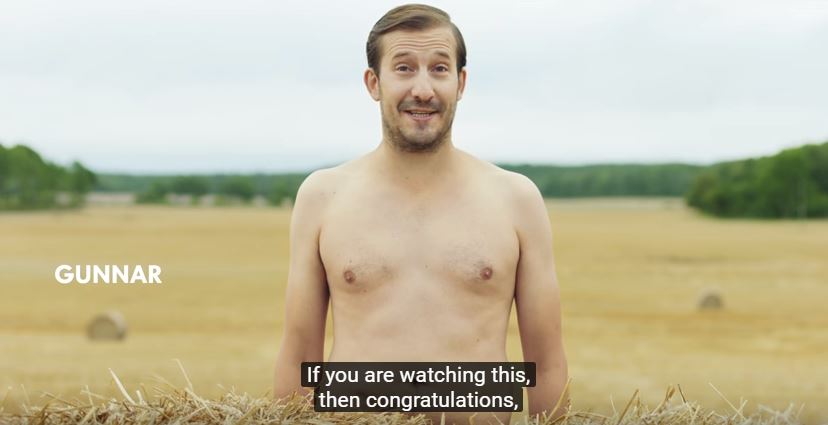 Absolut Vodka goes naked in their new brilliant ad. I mean that literally, the whole ad is hosted by Absolut Vodka employees who explains all about how Absolut works in a transparent, in this case, naked way. Do watch this one.
Absolut Vodka goes naked in this new great ad. I mean literary naked. The ad is made as an information film targeted at newly employed, that's even how the ads start out.
Our guide into the world of Absolut Vodka is Gunnar. He starts out by standing behind some wheat, as far as we can tell with no clothes on his upper body. Then the tour starts and Gunnar steps out from behind the wheat and it turns out he's only wearing socks and shoes.
Gunnar keeps guiding and telling us all about how Absolut Vodka makes things a little bit different than other vodkas. Like only using wheat grown around Åhus where all the Absolut is produced. The same goes for the water which is also sourced near Åhus.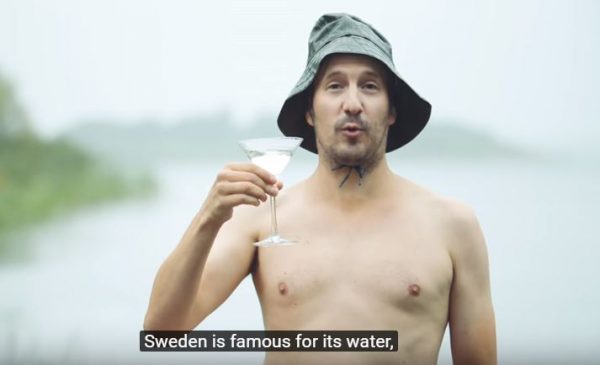 As you'll notice as soon as you start watching, every other person who is in this ad is also naked. All the employees, the farmer Lars, who is on a first-name basis with Absolut, that goes for all farmers supplying the factory by the way.
The video goes on in the same style, Gunnar hanging out with naked people telling us all the good stuff Absolut does when producing vodka.
What's so great about it?
Honestly? Everything. I love the simple idea of making a naked video with the obvious link to the message: The Vodka with nothing to hide. The whole film is a merge of consumer and employee information, a clever twist of marketing and the naked part to get people like me talking about it. So what's not to love?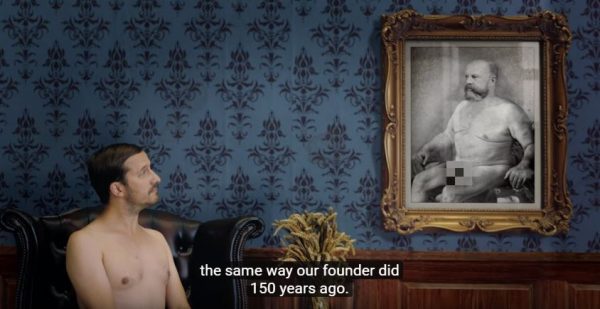 For more about Absolut Vodka, you can check out some of their great packaging design here. If you want to try a great drink that uses vodka I highly recommend you trying this Boozy Blood Orange Lemonade.
And like always, enjoy it responsibly. Especially if you're doing it naked.