Absolut Vodka Pantone Packaging – Another Cool Project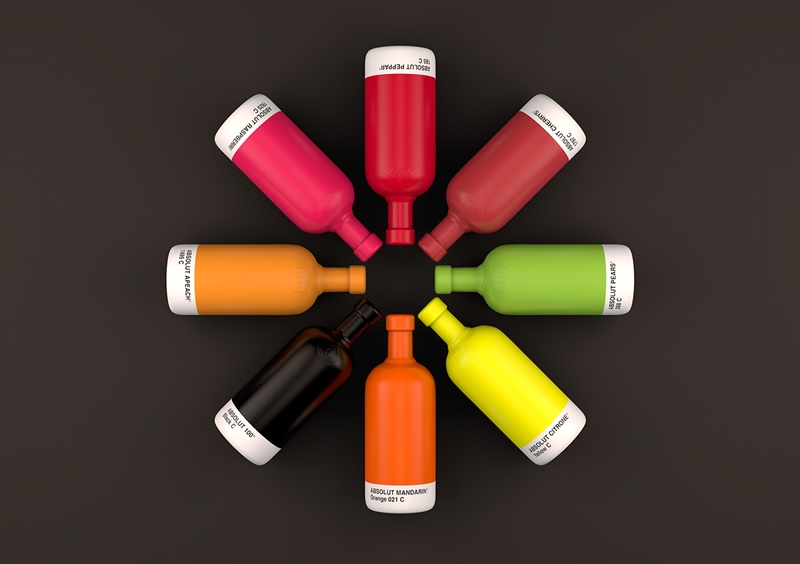 Take a look at this great series of Absolut Vodka Pantone Packaging. Many of the classic vodka flavors packaged in a new way.
This Absolut Vodka Pantone Packaging project is a follow up to an earlier packaging project for beer. Then the beers was packed in cans and the colors matched the colors of the beer. I featured one of those cans in this collection.
Pairing food or drinks with Pantone colors is hardly a new idea. I've even wondered why it has becomes so popular for packaging designers before.
But I guess it's easy to do, just look how great these bottles look.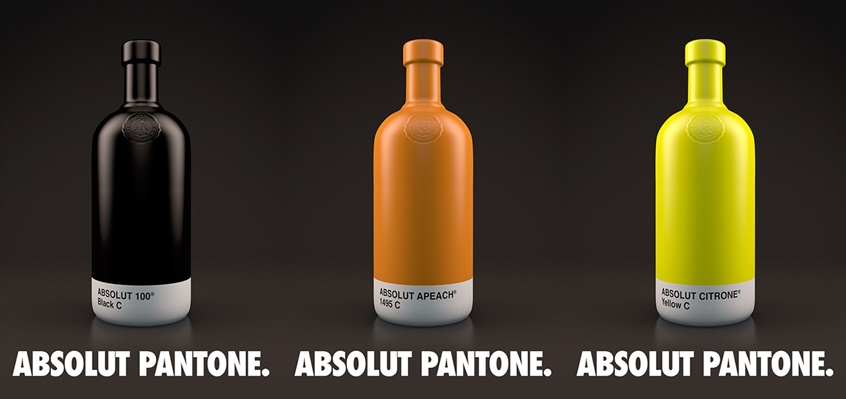 Absolut Vodka Pantone Packaging
This series of Absolut Vodka Pantone packaging is made by the Spanish agency Txaber. But instead of pairing the colors with the color of the vodka they used the colors of the various flavors of Absolut that you can find.
In honestly pairing the colors with the vodka color would have been kinda boring since all Absolut vodka is transparent.
The result of the pairing for this project turned out great. Every bottle represents the color of the fruit so you have yellow for lemon. Orange for mandarin and green for the pears.
Two colors are a bit harder to match, that is the black which has higher alcohol and the pepper which has been given the red color.
You can see all the great designs below. For more great Absolut Vodka packaging design we have a full collection here.