Ach Chocolate Packaging Gets Repackaged – Let's see it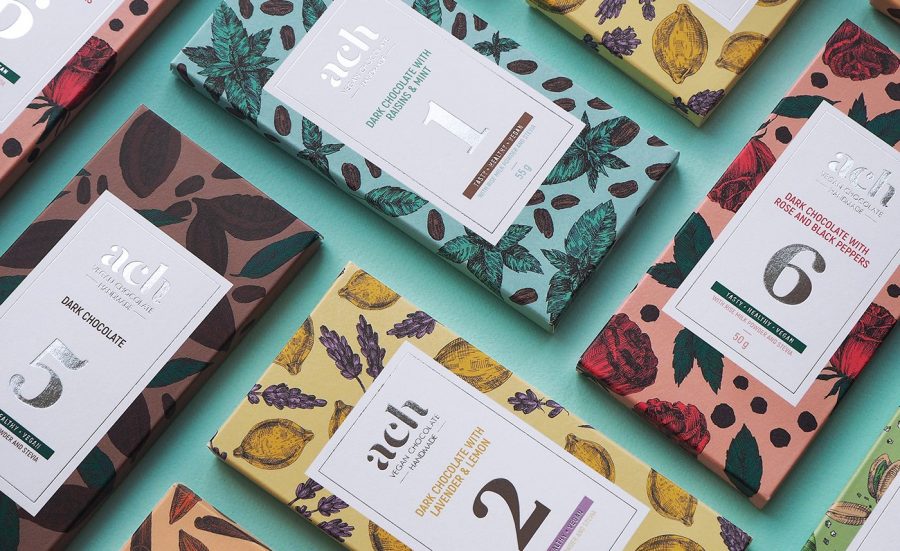 Ach Chocolate Packaging has gotten a new design, let's take a look at the new design and see if it's any good.
Just a few months ago I featured the Ach Chocolate Packaging here at Ateriet. Back then I really liked the design which came in red, green and gold. Use the link and you can see it in detail.
Now the chocolate has gotten redesigned, it still looks great but it is a very different design from the older version. Let's take a closer look.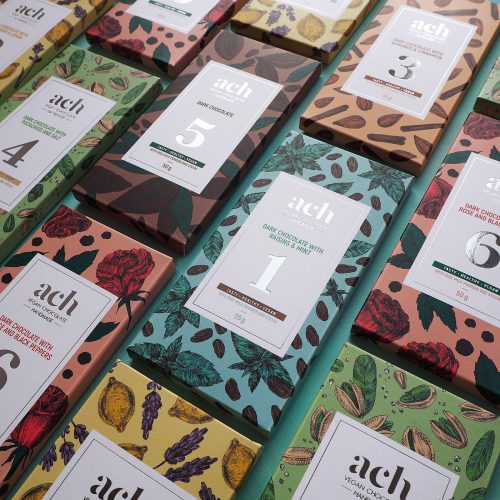 Ach Chocolate Packaging
Ach is a vegan chocolate from Lithuania. Since its redesign, they have updated the range of chocolate which now consists of six different flavors. The packaging itself is a standard wrapping that you see in most chocolate packaging designs. The shape of the chocolate is also in the standard rectangle. Nothing wrong with that even though I like when things stand out from the norm.
The wrapping is made in paper. Each of the six flavors has its own colors and design but the main design is the same. A base color which is paired with the flavor of the chocolate, like yellow for orange or purple for lavender. On the base are small illustrations of the ingredients which I think is the best part of the design.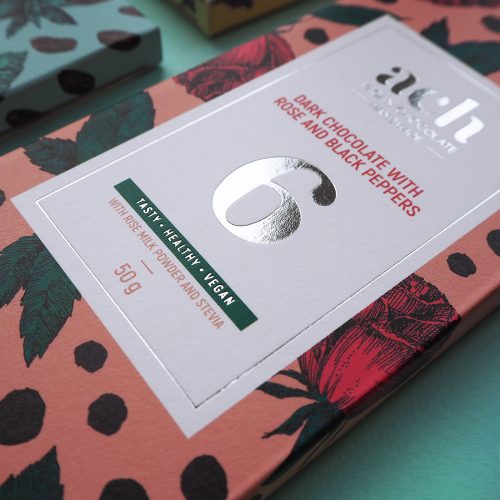 On the front is a big rectangle with the brand name and the other product information. The best part of the design is how the illustrations and colors match each other. It looks elegant, luxurious and you understand both what the product is and what flavor it has been given.
I haven't had the chance of tasting the chocolate but the flavors combinations sound great. How about a Lavender and lemon chocolate or perhaps some Dark chocolates with rosé and black pepper, doesn't sound bad at all does it?
For more great chocolate packaging check out my full coverage here. For more on the design head over here.