Adorable Food Pairings by Philip Tseng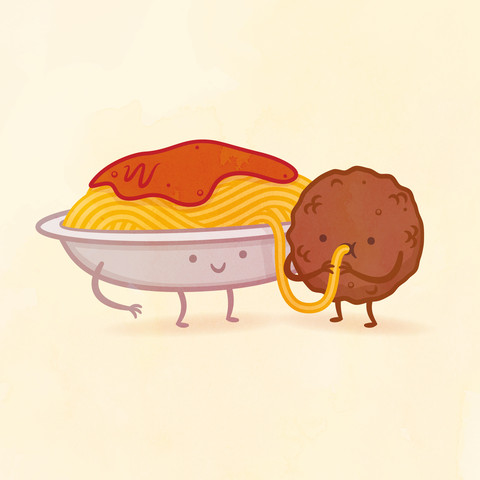 These adorable food pairings are made by artist Philip Tseng, they have gone viral across the food and art pages all over the web the last few days. And now they are here.
In the series Philip Tseng have put together super cute foods that goes great together and made art prints of it. You can check out classics like Cereal & Milk, Steak & Potato and Macaroni & Cheese and a ton of others.
Luckily for all of us all of these are available for sale at Iam8bit where they are part of a project where three different artists create perfect pairings. Besides Philip's adorable food pairings artist Nan Lawson have made pairings of classic movie characters and Kevin Jay Stanton have made geometric shapes where flowers and birds interact. All works are really great but since ateriet is about food we've focused on Philip's work.
Philip also sells stuff at other places, for more info on that and to check out more of his great work go to his site Minicubby, it'll be worth it.