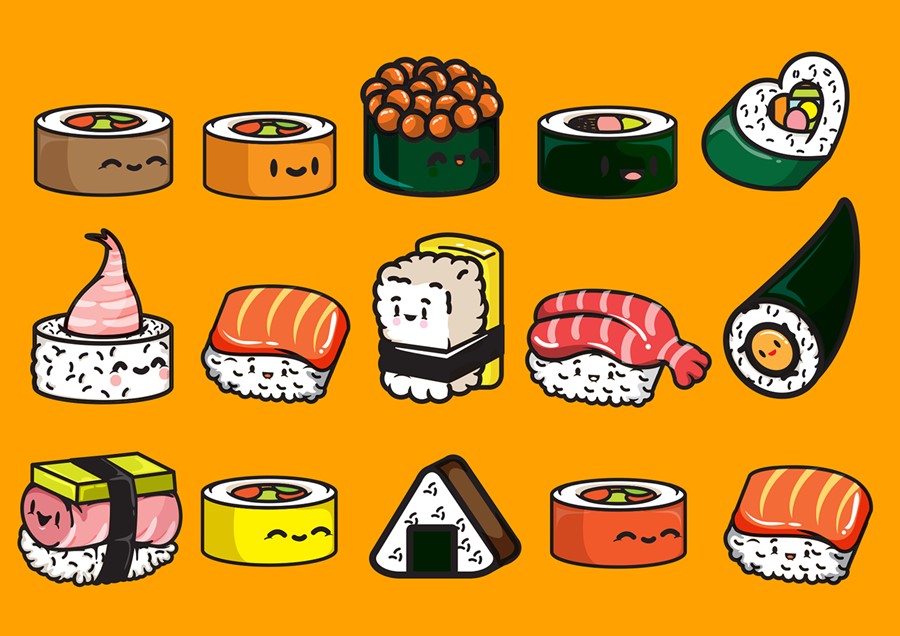 Sushi is one of the foods that tend to look great, Choco Toy makes it look even better. Check out these adorable sushi illustrations for Taka Sushi.
From what I managed to find out Taka Sushi and Ceveceria is a restaurant in Mexico City. But honestly that is beside the point here, I'm really only interested in these adorable sushi illustrations that I stumbled upon.
Sushi Illustrations
Behind the illustrations are Choco Toy and they have a habit of making great digital illustrations. This time they put the focus on sushi and all that comes with that, let's take a closer look at some of the illustrations. 
For more great food art and design check out my full coverage here.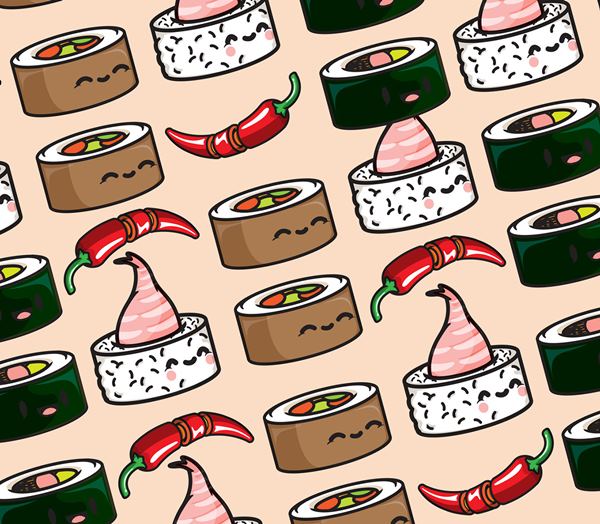 Here's the feel and style that is used in all the illustrations. Big bold line, plenty of colors and often a smile with closed eyes to go with it all. Charming and fun.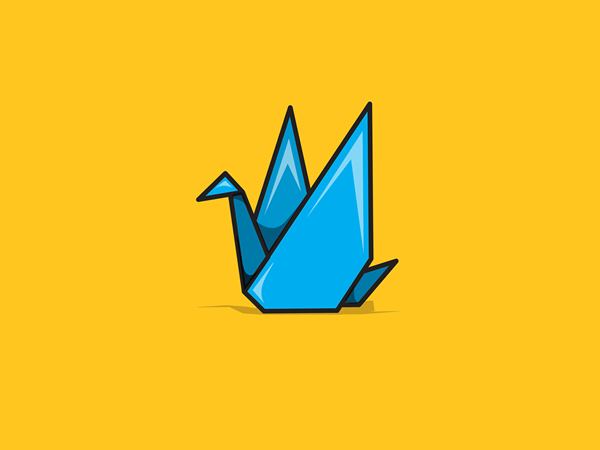 An origami bird in blue, same style but on the minimalistic side.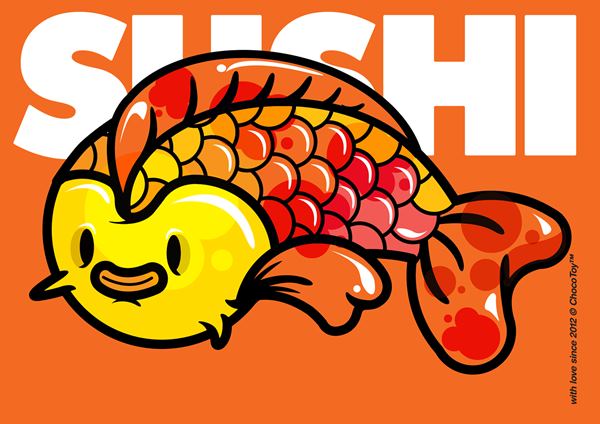 About as bold as it gets, this one looks like it could come from a Nintendo game and not a sushi restaurant.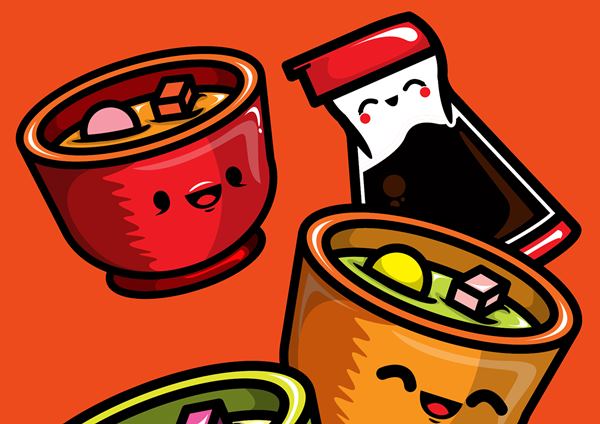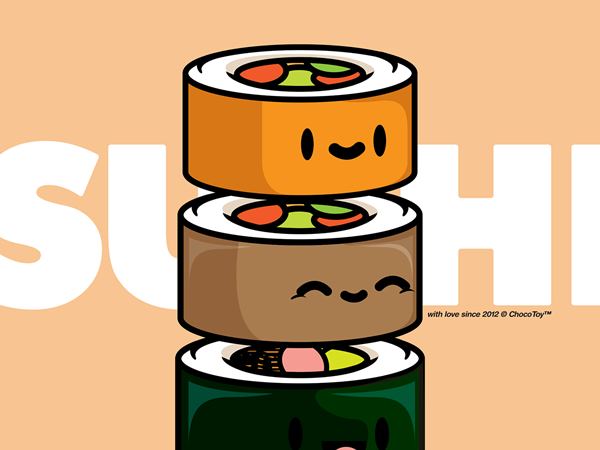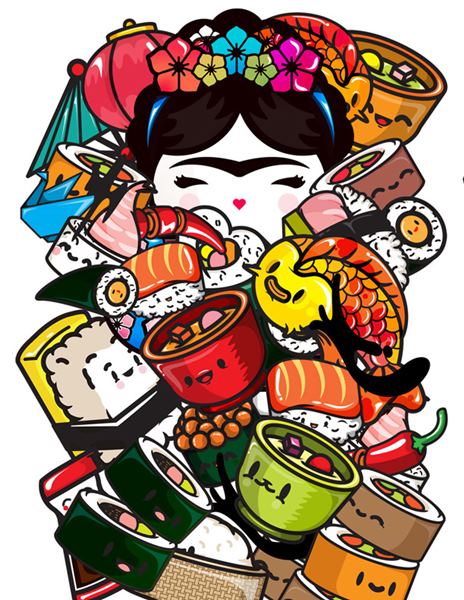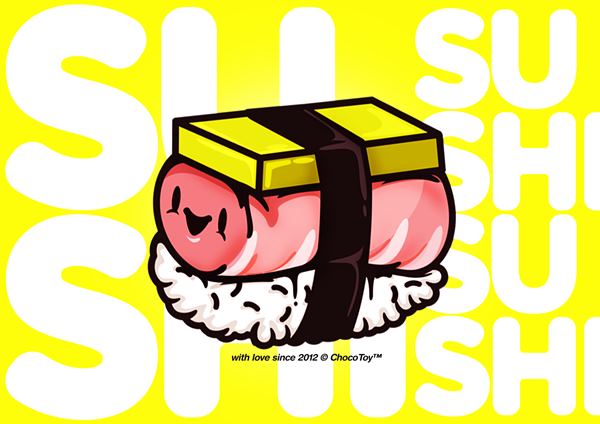 I guess it is cheese on top and something else smiling in between.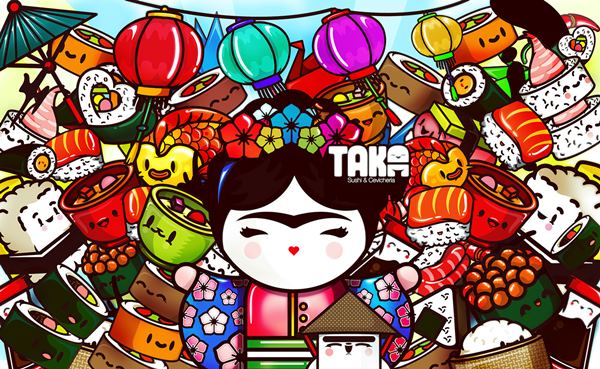 Most of the design all merged into one big great one.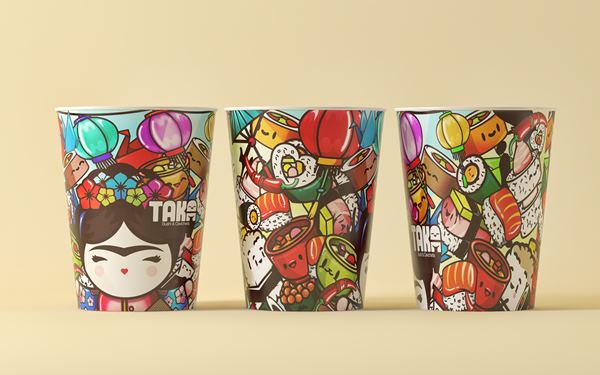 Here's the design used on a product, wouldn't you like to take a sip out of a cup looking this good?
Tags: art, illustration, sushi