Agricola Cookbook by Josh Thomsen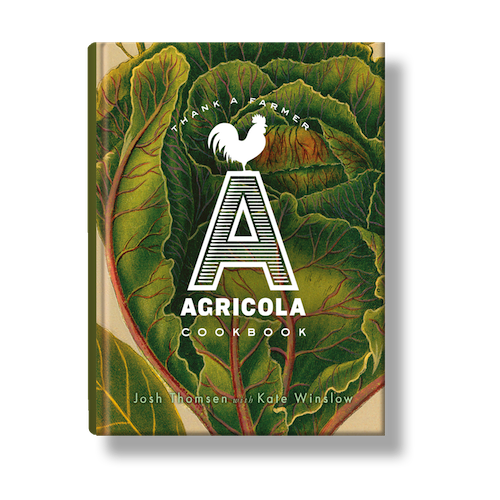 Agricola restaurant in New Jersey are releasing their cookbook by Josh Thomsen.
Agricola is the Latin name for "farmer" that this New Jersey restaurant have taken both name and idea from. Agricola sources their produce locally as far as possible and have collaborations with several farms in and around New Jersey. Now they are releasing their cookbook to let us know some of the restaurants great recipes and the story behind this farm to table eatery.
With about 100 inspiring recipes like Sweet Corn Soup with bacon, Flatiron Steak with Green Garlic Gremolata and with the farm to table idea this book seems quite interesting.
The Agricola cookbook are being released on May 26th but unfortunately, at least if you consider the launch of the book, chef Josh Thomsen have left Agricola and become a head chef in Florida instead. Not that this will make the book worse but I imagine it being though to launch a book tour when the main author is not around anymore.
The book is published by Burgess Lea Press who is quite unique in the publishing world, not only do they only make cookbooks they also donate all profits to nonprofit food related projects.
So all profits from the sale of the Agricola cookbook will go to the Edible Schoolyard Project so not only do you get some tasty recipes, you'll be doing some good as well.