Almond Irish Coffee – Put A Twist On That Coffee Drink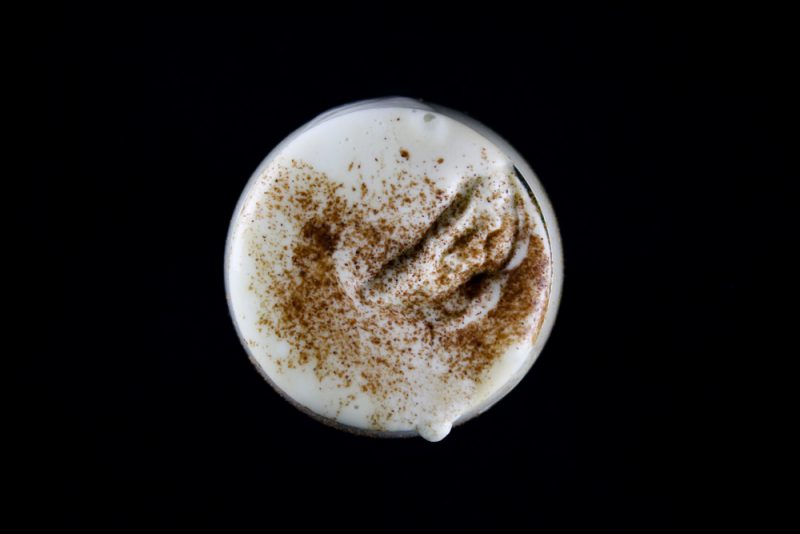 This recipe adds a fun twist of toasted almond to that regular Irish Coffee. Get the recipe for this great Almond Irish Coffee, you will not regret it.
This Almond Irish Coffee is a great one, it has everything you love about your regular Irish Coffee but adds a twist that make it even better. It's not complicated at all, all you have to do is to add some toasted almonds to the cream and a dash of Amaretto Liqueur to the drink and you are good to go. Ok, let's do this.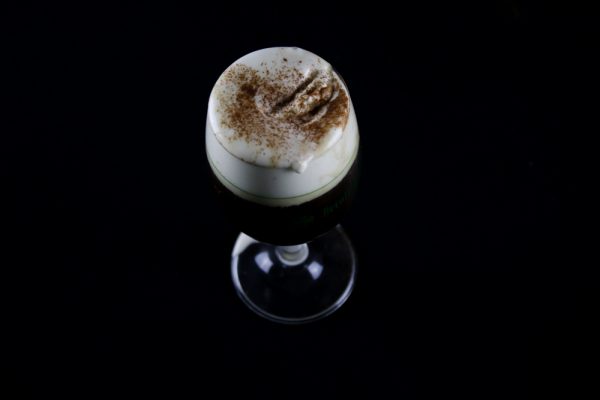 Almond Irish Coffee
1 oz / 3 cl Bourbon or Whisky
0.5 oz / 1.5 cl Amaretto Liqueur
3 oz / 9 cl hot coffee
3 tbsp whipped almond heavy cream (recipe below)
3 tsp brown simple syrup (recipe below)
Cinnamon or cacao powder
Glass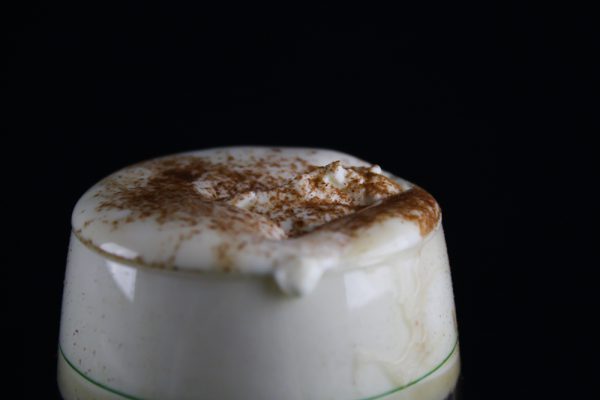 You'll get the recipe for the cream and brown simple syrup below. Here's how to make the drink.
Add the simple syrup to the glass, add Amaretto and Bourbon, stir carefully. Pour the coffee into the glass. Then spoon in the whipped almond cream and sprinkle some cinnamon or cacao on top. Serve.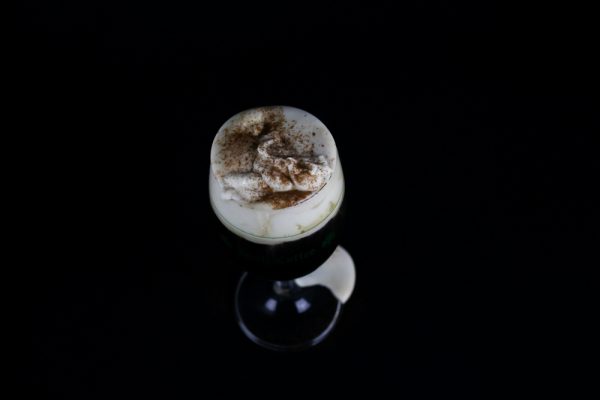 Brown Simple Syrup
Many recipes for Irish coffee wants you to add raw brown sugar. That rarely melts the right way so using a simple syrup is much better. This is just like any simple syrup but you use brown sugar instead of white.
1 part water
1 part brown sugar
Bring to a boil, set aside and leave to cool. Done.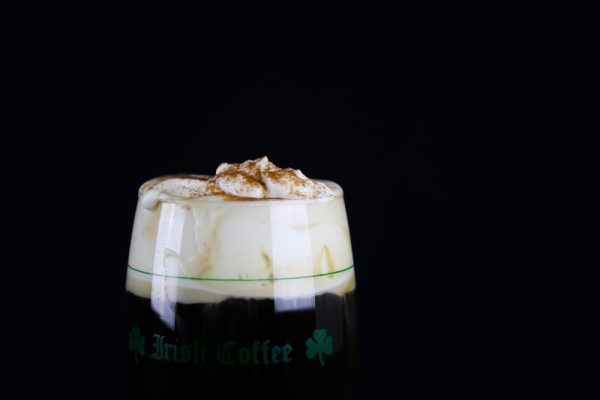 Almond Cream
10 Almonds
1 pan
1 cup / 2 dl heavy cream
2 tsp sugar
Toast the almonds in a dry pan until golden. Do it on medium heat and keep an eye on the almonds all the time, they burn quite easily. Leave the almonds to cool. Add the cream, sugar and almonds to a jar and leave to marinate for a few hours. The strain the cream to remove the almonds and whip it like you whip regular cream.
The result is a whipped cream with a clear not of toasted almonds. Yum.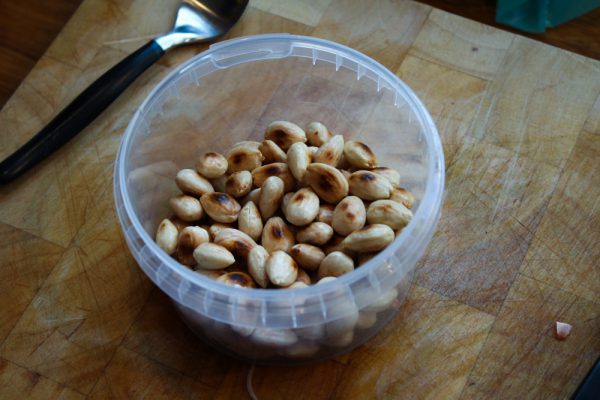 Drink Recipes at Ateriet
Making drinks is fun and I highly recommend trying some of my recipes out. Use them as a starting point to create new and fun stuff. Some of my drinks are classics with a twist, some a real classics and some are inventions of my own. You'll find them all here.