Amazing Bottle Packaging Design by Trip Studio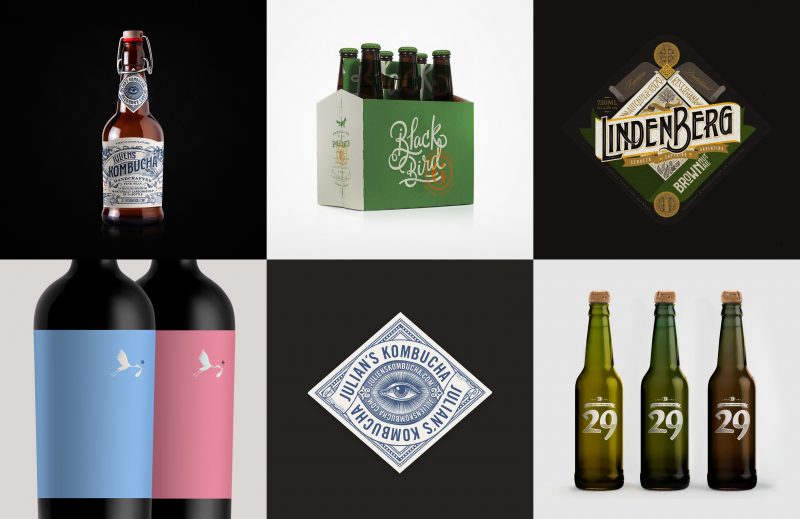 Since Trip Studio was started in 2014 they have put out a big range of amazing bottle packaging design. Let's check out the best ones.
This collection of amazing bottle packaging design is all part of the work by Studio Trip in Argentina. I always love discovering a studio with fresh work that stands out, since I also love food and drink packaging design the work by Trip was right up my alley.
Naturally, the studio makes plenty of design that is not related to food or drinks but since the focus here is fully on that I thought we should focus only on the amazing bottle packaging design today. Let's start this out.
Newborn Wine Bottle Packaging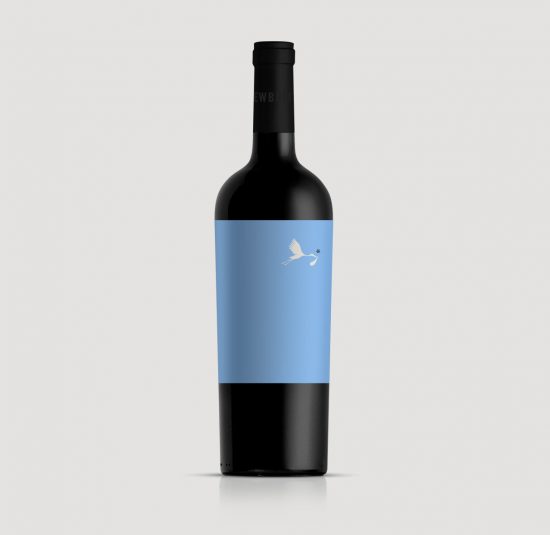 Let's start with this great bottle of wine. The brand is Newborn Wine and I think it's safe to say that the design matches the name. A single colored label in blue or pink with the white bird holding the newborn. Very clean and still playful.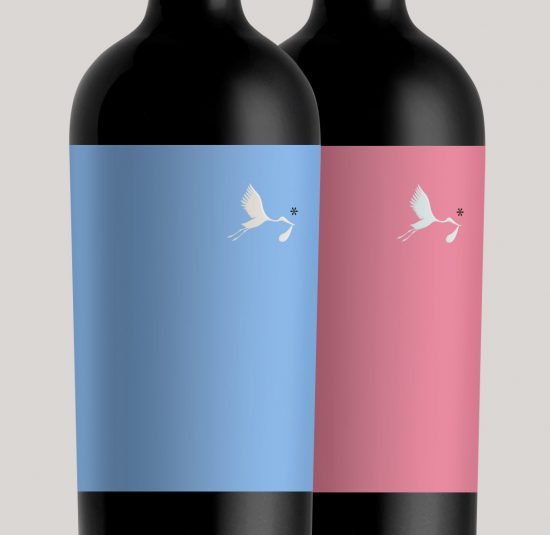 29 Days
29 Days is a craft beer brand in Argentina. The name comes from the fact that it takes 29 days for their craft beer to reach its peak. The design with the green glass bottles and Champagne style corks look great. I also like that the graphics are printed directly on the bottle instead of using a label. The design is made in collaboration with WeDo Studio.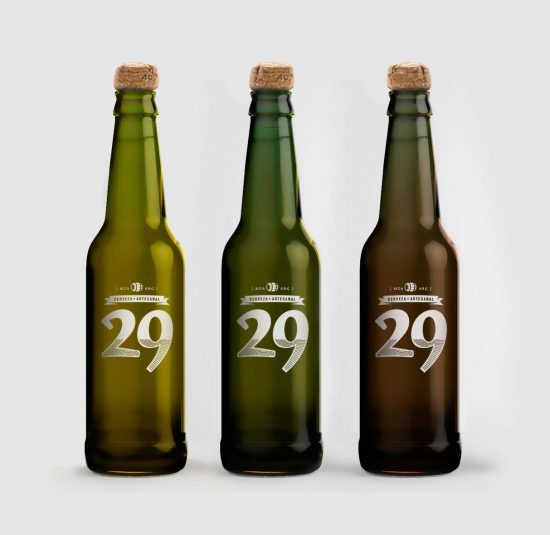 Blackbird Beer Bottle Packaging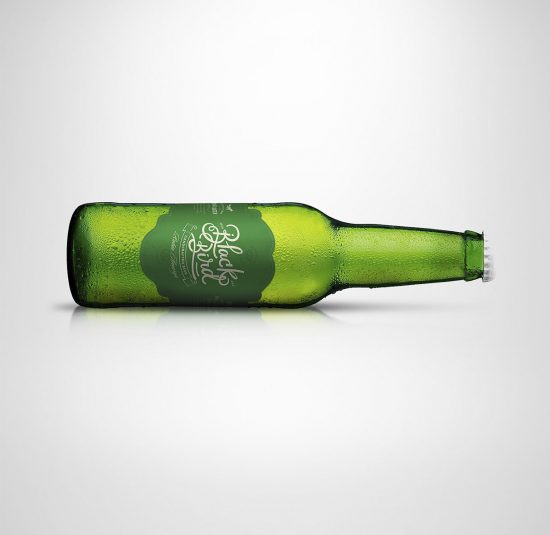 It's hard to complain about this great one. Green glass bottle with a green label with white text. Clean and very close to traditional beer packaging. Somehow this still feels more modern and looks better. Part is thanks to the typography and that the design of the label is so clean. The packaging for the six pack looks just as good.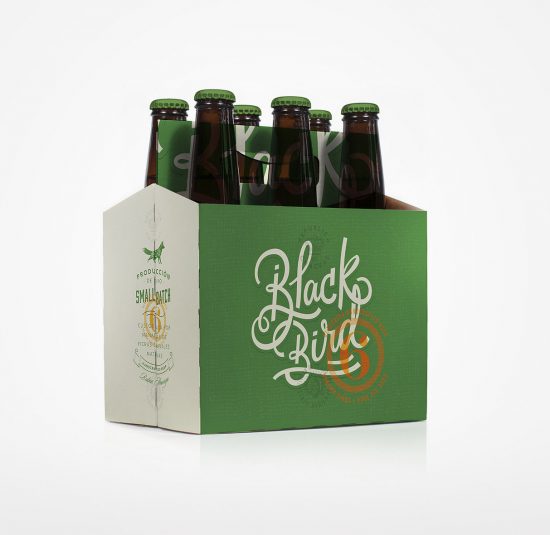 Julien's Kombucha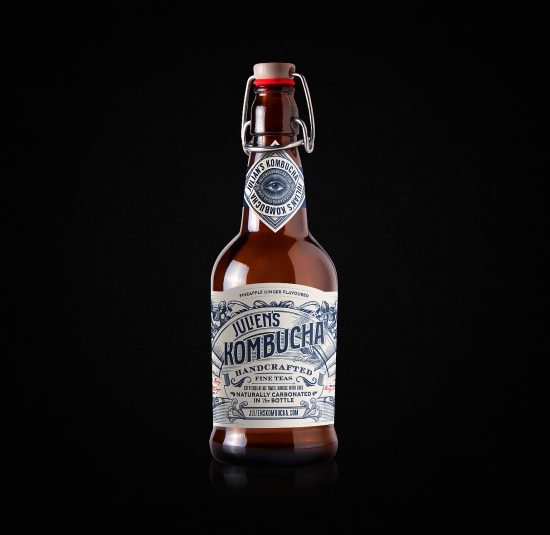 Julien's Kombucha is an American handcrafted kombucha. I love how they have used the same style and design as for old beer bottles or pharmacist bottles. A great very detailed label and the great choice of the bottle is what I like the most.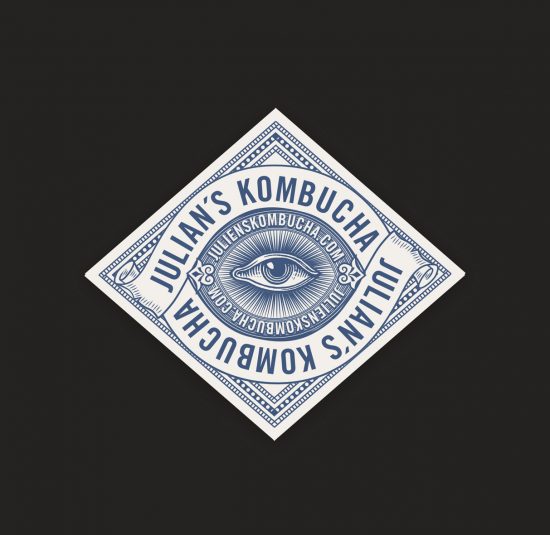 Gin Mint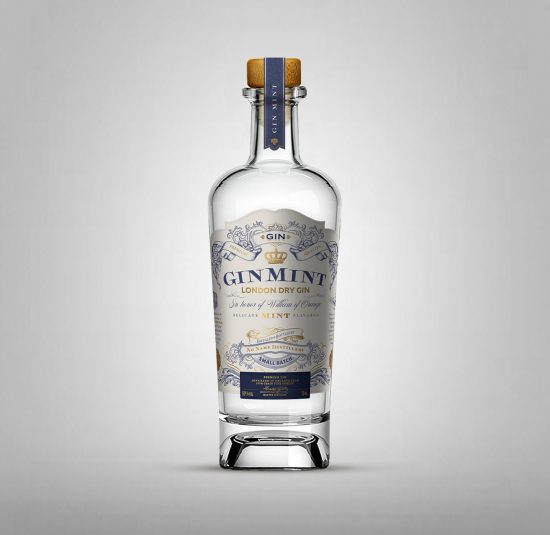 If you want to find great packaging design these days new gin brands is a great place to search. As you can see in my earlier Gin Packaging Collection here there are some great ones out there. This packaging is a London Dry Gin with Mint. I never tried a mint gin but certainly will once I'll get the chance.
The bottle and label design looks great. I like how the bottle narrows down the bottom and the gold, white and blue works great together. If you want some drink inspiration you can check out my drink recipe archive here, it's constantly growing and there are plenty of great gin drinks to discover.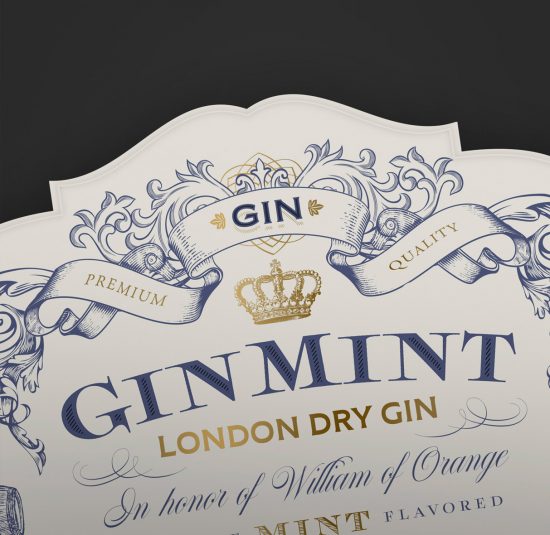 Il Forte Wine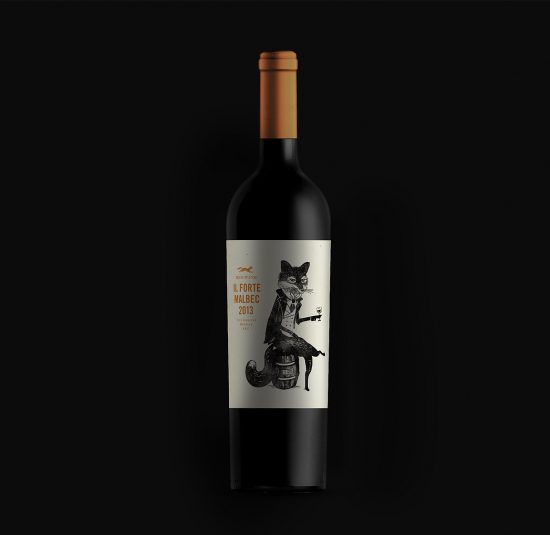 Argentinian wine, Italian name, a fox sipping wine sitting on a barrel. There's not much that makes any sense with this choice of design. But take one look and you will want a bottle. I know I do.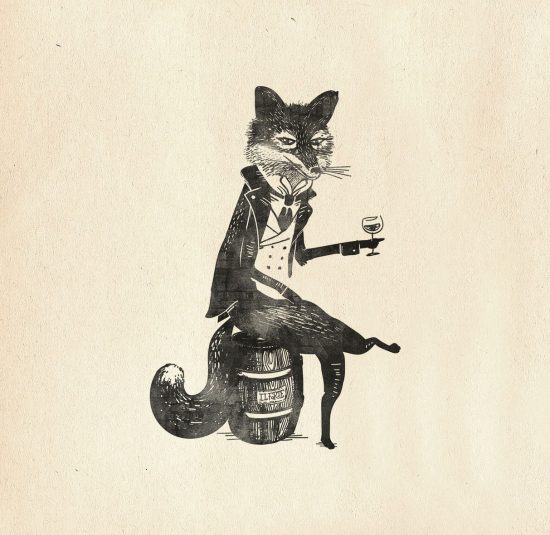 Lindenberg Beer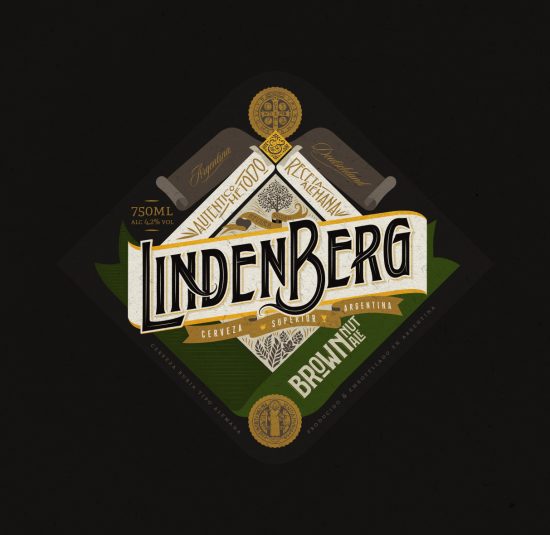 Let's wrap this collection up with another beer. This one is called Lindenberg and comes with a great label and cool typography. For more examples of the work by Studio Trip you should visit them online here. There are plenty of other great design except bottles to discover.