Anatomy of a recipe or playing domino with food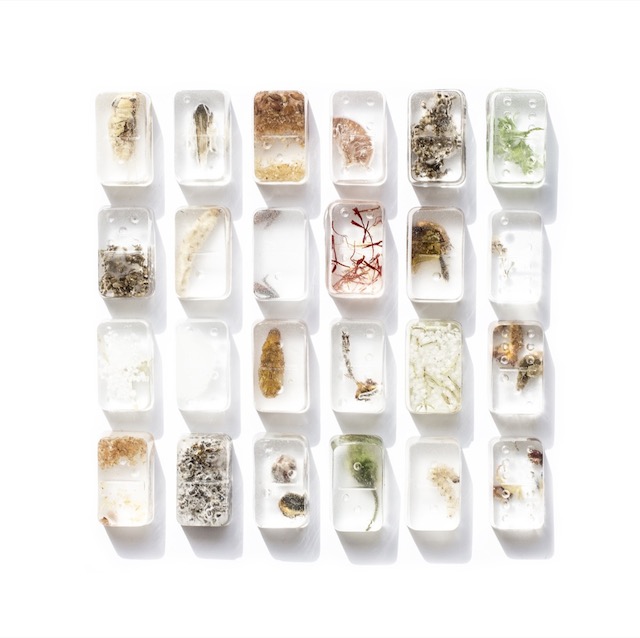 Anatomy of a recipe is the graduation project of Leonie Anholts. The project is a domino game that will help you with what to cook for dinner by being played.
The first one who are able to use up all his tiles wins the game and gets to decide with the help of the winning piece what will be made for dinner. Each tile represents a recipe in the recipe book that is part of the game.
The Anatomy of a recipe is a social game made with the intention of bringing people together in their daily lives.
The main ingredient for each recipe is moulded inside the transparent domino tiles and even if you don't care about the recipes and decide to eat something completely different Anatomy of a recipe surely is the most beautiful domino game there is.