Watch Andy Daly talk Laphroaig Whisky for 3.5 Hours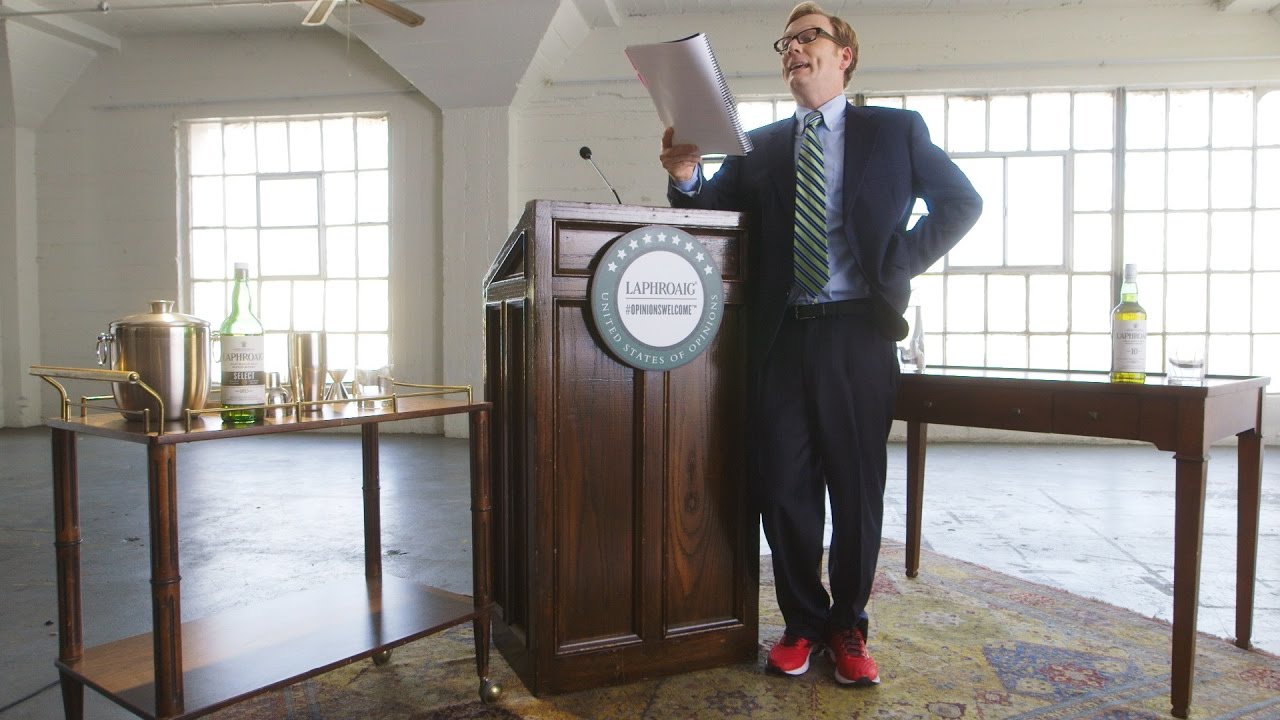 Watch how comedian Andy Daly talk Laphroaig Whisky for 3.5 hours. Three years worth of opinions on this great whisky is read out loud.
Andy Daly talk Laphroaig Whisky for 3.5 hours. That's the latest idea for the now long running Opinions Welcome campaign from Laphroaig. Opinions welcome simply means that they welcome any opinion. So for this 3.5 hour long video they put together three years worth of opinions about Laphroaig and had Andy Daly simply read them all, good and bad.
The result can be seen on top, if you have that kind of time to spare that is. It could be worth it since Andy Daly does the job perfectly. Both the nice opinions and the not so nice, which there are plenty of.
Other Opinions Welcome
But this is not the first time that Laphroaig have gotten clever about this idea. Last year they released a number of videos where people read their opinions about Laphroaig. You can see one of them here, for more you can take a look at our full post here.
It's impossible not to love what Laphroaig are doing here. Anyone who tasted this whisky knows that it's not for everyone. Personally it is one of my favorites but it is rough, smoky and not a beginners drink.
Nick Offerman Sips Whisky for 45 Minutes
However Laphroaig is not the only whisky brand that is into the long-form trend. The main competitor to Laphroaig is Lagavulin, a similar whisky which also has to be considered an acquired taste. Last year they had actor and comedian Nick Offerman simply sit by a fire and sip a glass of Lagavulin for 45 minutes. Lovely. You can watch it below, for more about that campaign head over here.
About Laphroaig Whisky
Laphroaig is an Scottish whisky distillery located on the island Islay. The name comes from the land at the head of Loch Laphroaig on the south coast of Islay. The distillery was started in 1815 by Donald and Alexander Johnston. Since then Laphroaig have changed owner a few times and is now run by Suntory Holdings.
Laphroaig is considered one of the strongest flavored whiskies where a smoky flavor is one of the most dominant ones. Laphroaig is sold in many varieties and different agings but the most common one is the classic 10 year.