Animals and Food – Digital Illustrations by Marija Tiurina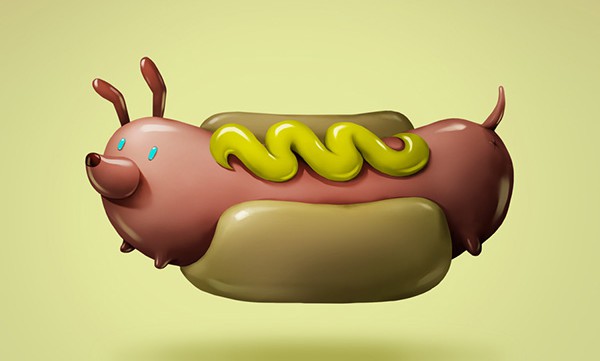 Animals and food is the theme for these delightful illustrations by Marija Tiurina, they are called Art Snacks and they need to be seen.
Combining animals and food into art is what Marija Tiurina have been doing with her project Art Snacks. She figured since she has a soft spot for both food and cats why not combine these two into some animals and food art.
The set is a digital painted collection of adorable living food and animal combinations, like a hot dog, a kitten cupcake or a living egg yolk. Adorable and very well made. What I like about them is the playfulness of the illustrations, the round soft shapes and the manga-inspired style really works and the more I look at them the more I like them.
You can see the full collection at NeonMob, for more of Marija Tiurinas work you can take a look at her Behance portfolio. If you're on the hunt for other great things in food and design I have a full coverage here that you should check out.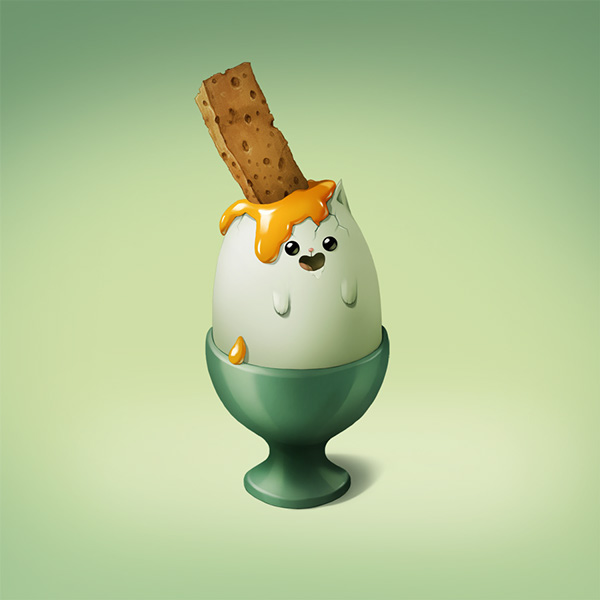 First drawing in this set of three. Here we have some sort of cat and egg combination. It's unclear if the cat is just surprised by getting a piece of toast dipped into its yolk/brain. I'm hoping for a surprise but I'm afraid this is painful.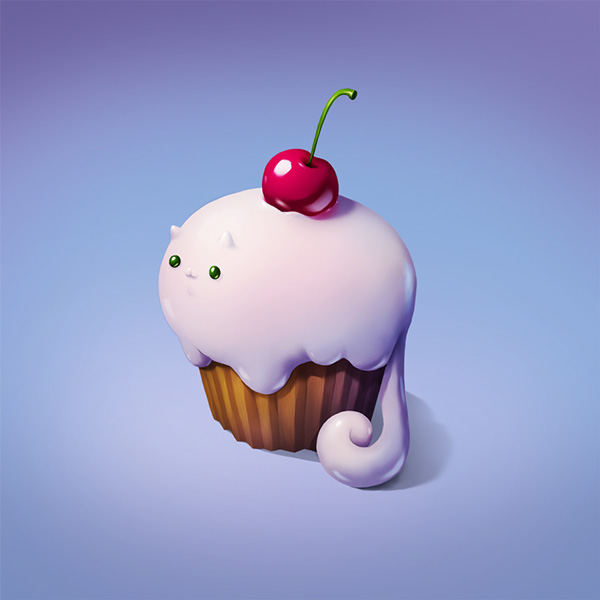 This one also resembles a cat. But it's a cupcake with topping and the actual cake in one. Here I love the round and very soft edges. The cherry on top makes the whole thing perfect.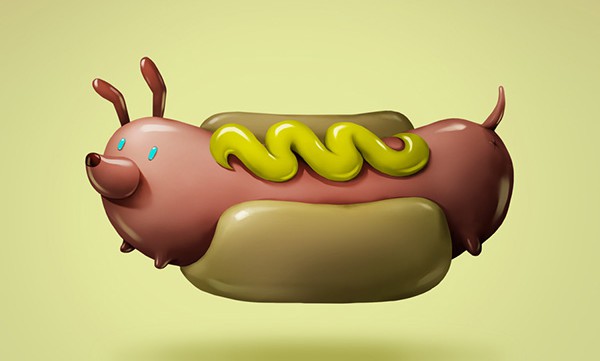 Last one and my personal favorite. It's a floating hot dog I guess. The same soft and round shapes as for the other ones. Tiny legs and some mustard on this dogs back. So do you agree? Do you like these illustrations as much as I do?