Anthora – The History of New York's Greek Coffee Cup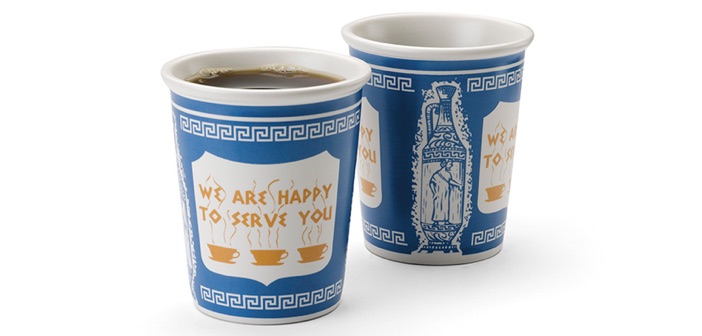 Find out everything about how The Anthora, New York's Greek Coffee Cup became the take out cup that defines New York.
Few take out items are more well known than the Anthora, that New York take out coffee cup take you've most likely been drinking coffee out of when in New York. And if you haven't you probably recognise it from movies and television where these cups are often part of the New York City feeling.
The cup designed by Leslie Buck for the Sherri Cup Co. as early as 1963. The idea was to make Greek owned coffee shops love the cup. And they did, they cup was a success and it was copied by many other companies later.
The name
The name of the cup is Anthora and is a word play of the word amphora which was has been used for storing and transporting liquids. The amphora is an iconic vessel and is often associated with wine, another essential beverage.
The Design
The design is made in blue and white with two amphoras on each side and with a greek pattern that goes around the cup on the top and bottom. The classic line "We are happy to serve you" is written in a Greek style type on each side. The blue and white comes from the Greek flag.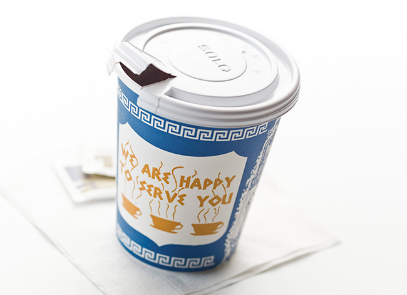 Anthora sales
To say that the Anthora was a success is an understatement, in 1994 the sales reached 500 million cups but have since then dropped and now the cups popularity is decreasing. This is most likely because times are changing and more coffee chains naturally use their cups to market their own brand.
About Leslie Buck
Leslie Buck was retired from Sherri Cup Co. in 1992, as a retirement gift he was given 10,000 Anthora cups printed with a testimonial inscription. Leslie never made royalties for the Anthora design but was known for the success of the cup. Leslie Buck passed away in 2010 by Parkinson's disease.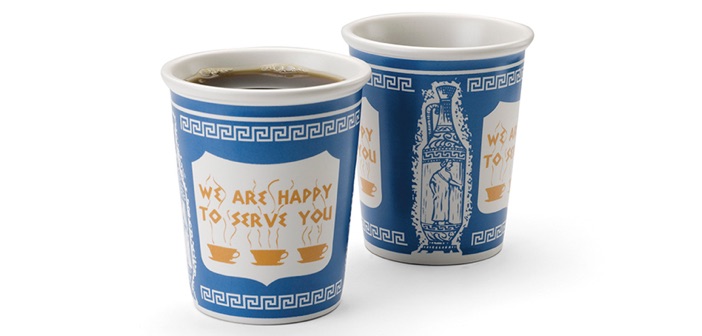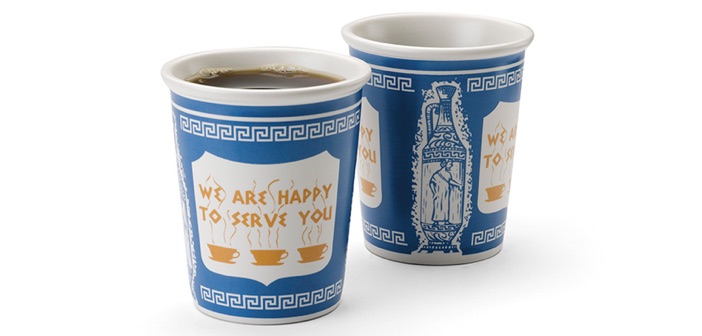 Where to buy Anthora cups
The classic Anthora cups including some other products is available to buy online. I'm not sure how much you use take out cups at home but since it is a classic design it would be fun to have a stack sitting around to impress your guests at a party.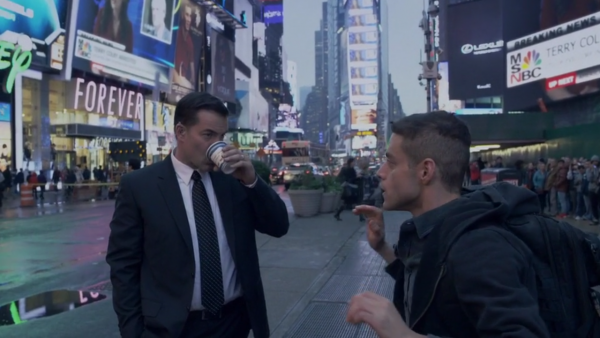 Anthora in TV & Movies
The cup is a fun detail in many television shows and movies including Brooklyn 99, Nurse Jackie, Men in Black, Mr Robot and many others. There is also a great Tumblr blog where you can see great examples of both movies and other places to find the Anthora.