Noodler App – The App for Noodle Lovers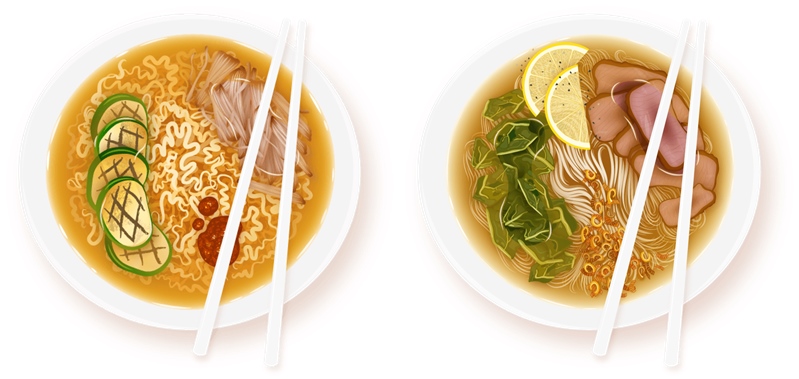 The Noodler App is the app for Noodle lovers, an app with nothing but noodles, and some great food illustrations to go with the recipes.
How would you like a beautiful noodle app with 3 million different recipes? Yes? Well then the Noodler app is for you. Noodler is a noodle recipe app with infinite ways to combine a big setup of different ingredients where the base is noodles. Well, it's not really 3 million different recipes but 3 million different combinations that you can set up depending on which ingredients you choose.
Besides the recipes the app is beautifully illustrated by artist Michele Humes as you can see in the pictures here. The Noodler app is out now and available at Itunes.