Aquavit Packaging Designs That Will Make You Want A Shot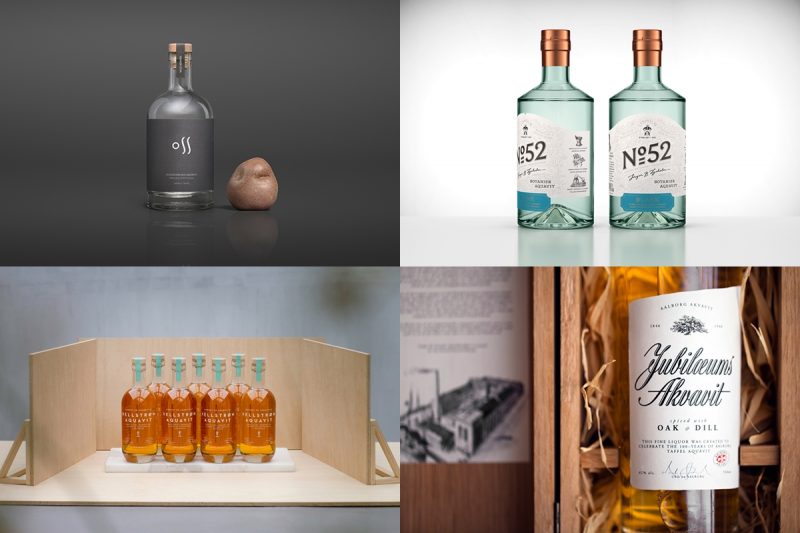 It's time to take a closer look at one of my favorite products, Akvavit or Aquavit as it is also spelled. Check out 12 Aquavit Packaging Designs that will make you want a shot, of aquavit that is.
This is the first time I take a closer look at some Aquavit Packaging Designs. I'm not sure why I missed the packaging design for this product. I already wrote about how you can make your own and an article about the classic Norwegian Akvavit Linie.
Luckily I came to think of it and as it turns out there are plenty of great Aquavit packaging designs to find. So let's check them out.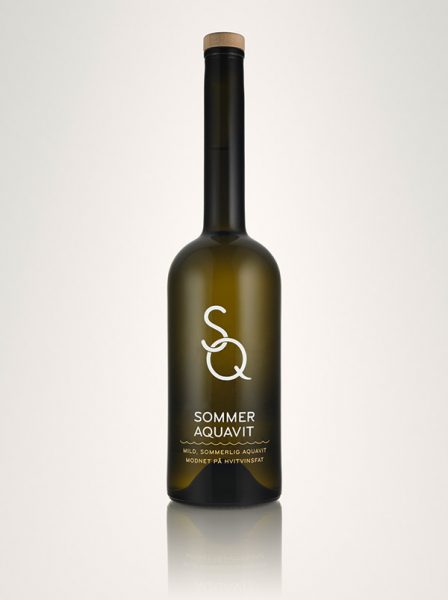 SQ Summer Aquavit is a Norwegian aquavit with a mild flavor that has matured in white wine barrels. Besides that, the bottle looks amazing. I especially like the SQ logo. (source)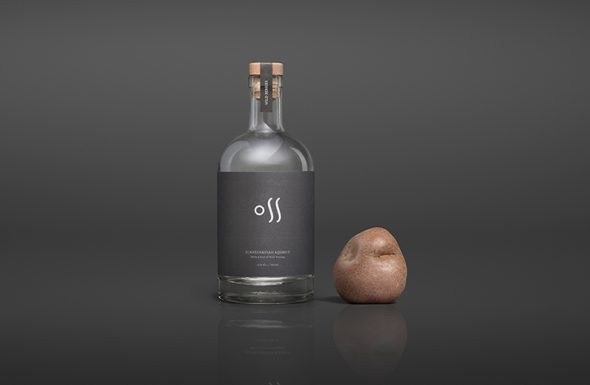 Oss means Us in Norwegian. This very clean design with a dark gray label and a clean logo looks sublime. (source)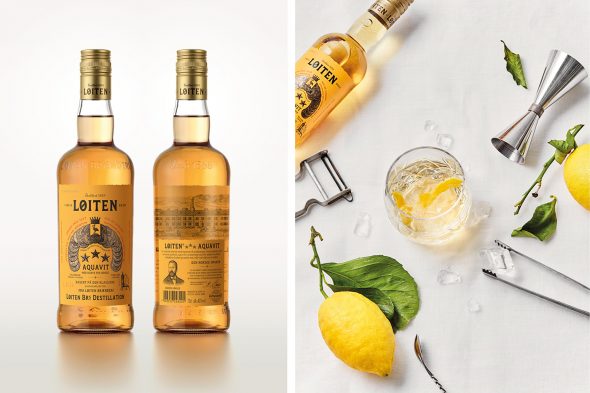 Löiten is also from Norway, the brand dates back to the mid-1800's. This design might look like it is just as old but is actually a redesign that is heavily inspired by the history of the brand. Maybe not as modern as the previous examples but still a very nice packaging design. (source)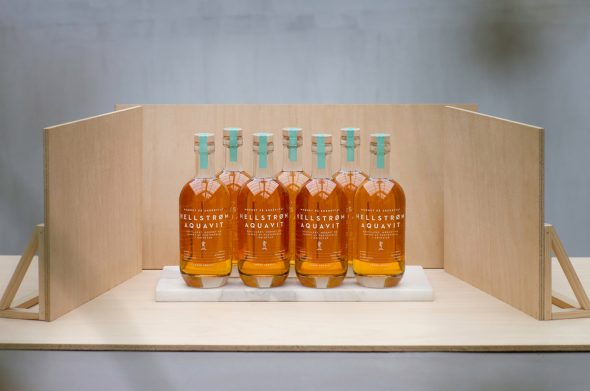 Also from Norway, the Hellström Aquavit is matured in sherry casks. I love the shape of the clear glass bottle and the white print on the side. The blue ribbon that holds the cork is a nice detail. (source)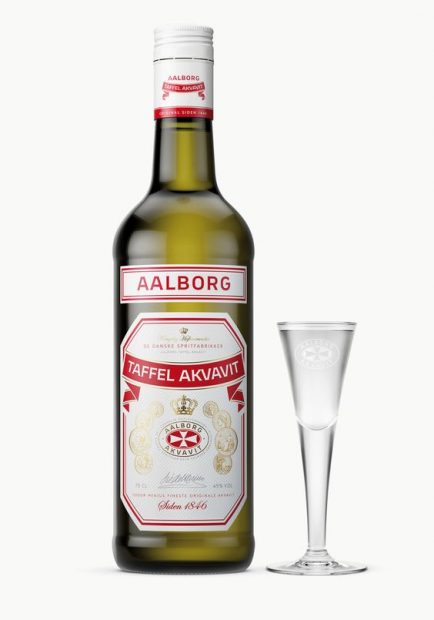 This Aalborg Taffel Akvavit is one of the most popular akvavits in Denmark. It also happens to be one of my favorite akvavits there is. The label is very traditional, the white and red still makes it stand out in a great way.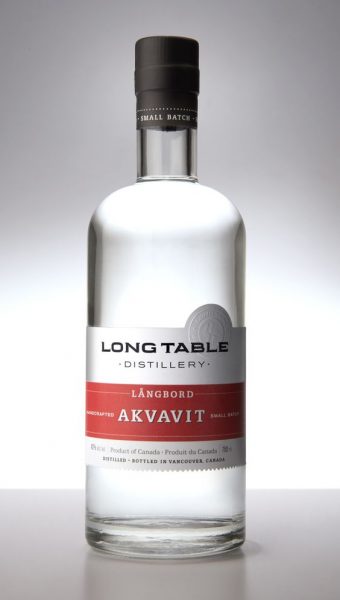 This is a little bit unusual, it is called Långbord Akvavit. Långbord means long table, the kind of big table you set out for big family meals or parties. It's something as unusual as a Canadian akvavit.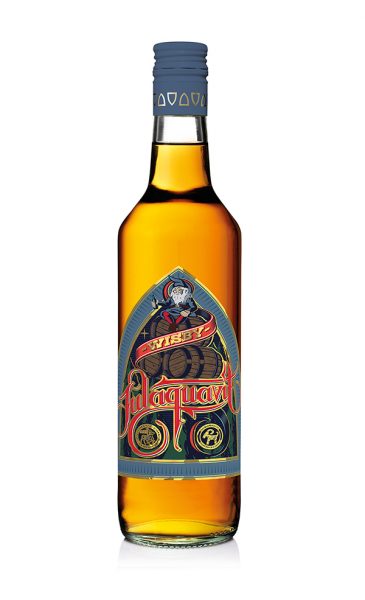 Wisby Julaquavit is the first one in this list from Sweden. This design in gold, red and blue is for their Christmas aquavit. (source)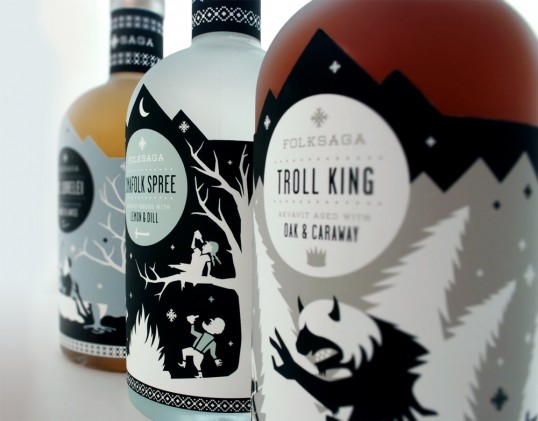 Folksaga comes from New York and is very much inspired by the folk tales of Scandinavia. Folksaga happens to mean folk tale, just so you know. I love the design on these and I do hope you agree that this is a cool design.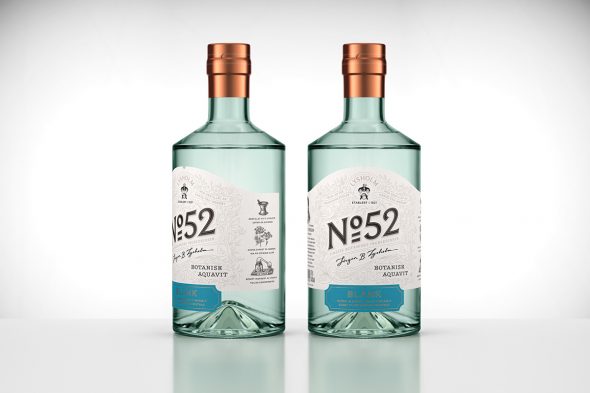 No 52 comes from the Norwegian Distillery Lysholms. Cool design, I especially like the slightly blue glass that pairs great with the copper on top and the white and darker blue colors in the label. (source)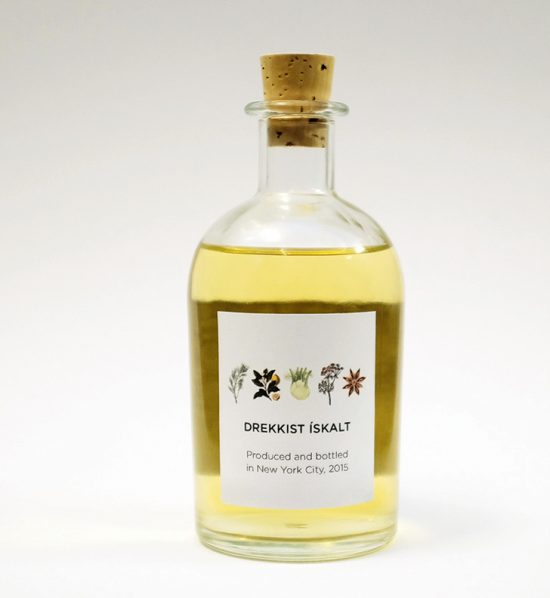 Drekkist Iskalt. I'm not from Iceland but I'm sure it means Drink it ice cold. The design is simply great. Illustrations of the spices in the aquavit and nothing else. Because sometimes that is all it takes. (source)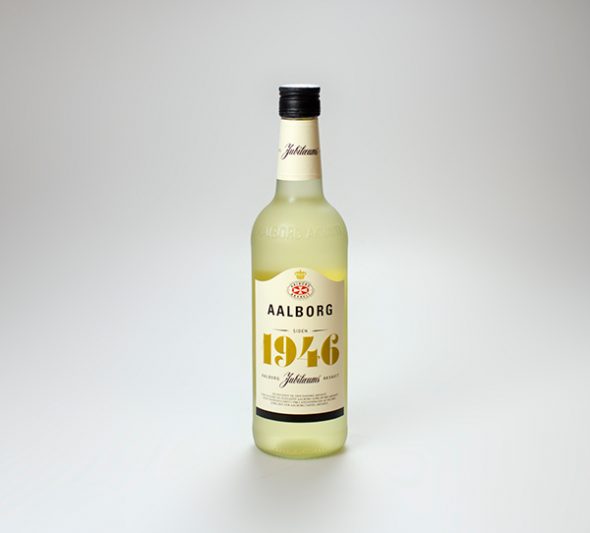 A special edition of Aalborg Akvavit called 1946. Fogged glass bottle and great typography for the numbers. (source)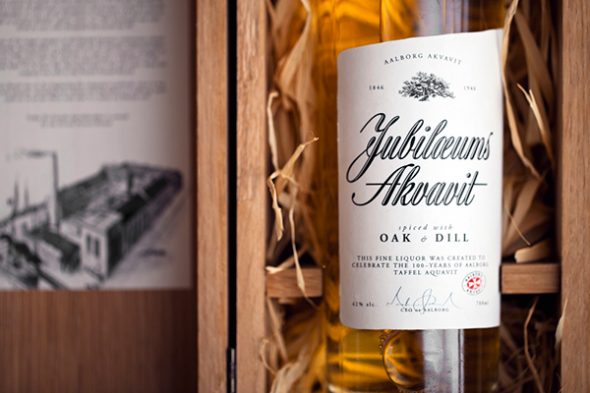 I end this list with a third design from Aalborg. This one comes in a special wood box. The design is very classic but as long as it looks as good as this there is nothing wrong with that. I highly recommend you to use the link for more photos on this great design. (source)