These print ads for Brazilian fast food chains just took a huge swing at the big fast food chains in a very cool way. You need to see this.
You are free to eat well. That is the slogan by Brazilian fast food chain Sansa. In their new campaign they decided to take a swing at the huge American Fast Food chains by depicting a few of the world's dictators and adding some well known elements of known fast food icons.
By combining Mao Zedong as McDonald's, Stalin as KFC and Muammar al-Gaddafi as Burger King they message is loud and clear. The campaign is created by the Brazilian studio Blackninja.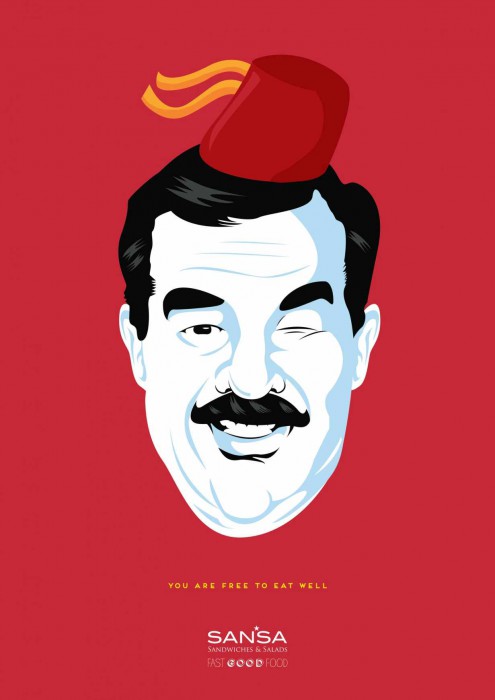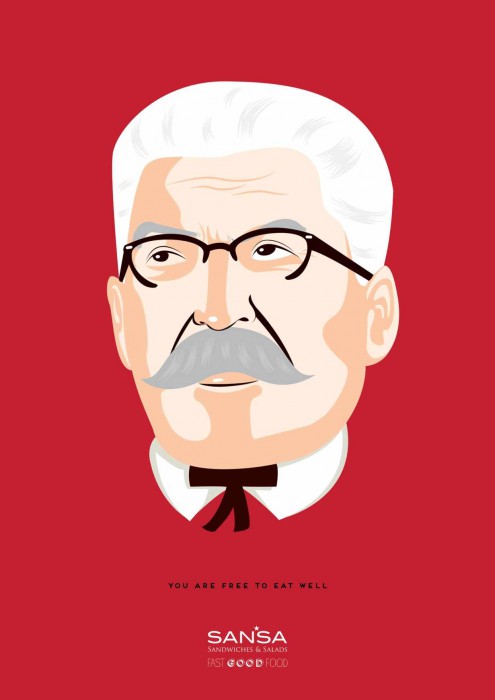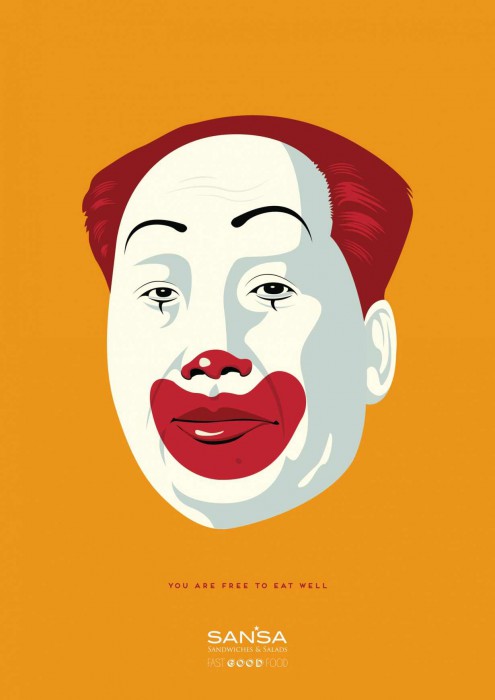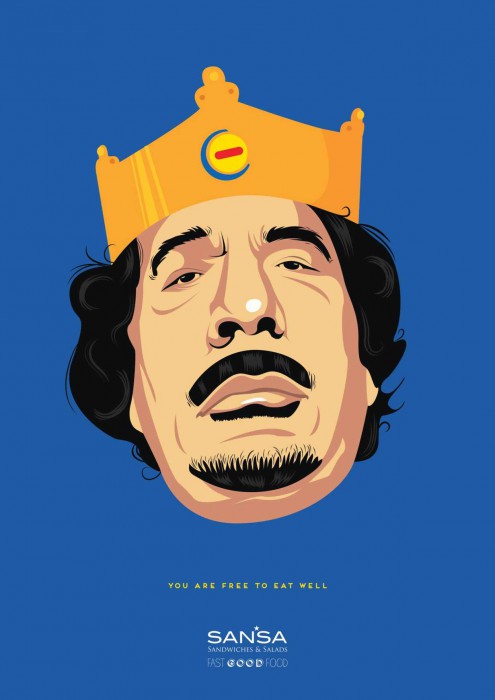 Tags: ads, brazil, burger king, fast food, junk food, kfc, mcdonalds, print ads