An Art Book All About Pizza Puns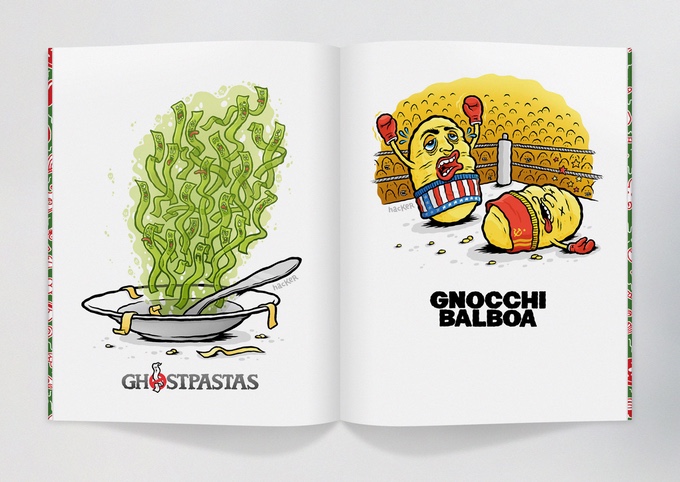 Artist Michael Hacker is creating an art book all about pizza puns. The book got fully funded on Kickstarter in less than a day and is coming by the end of this summer. It is called Pizzeria Disgusto and after this peek, you will want one too.
Pizza Puns is the theme for the Pizzeria Disgusto art book that is being created by comic artist and illustrator Michael Hacker from Austria. What Michael is creating is an art book with 60 unique illustrations packed with puns and wordplays of Italian food. So the theme could be called pizza and puns. But I guess the name Pizzeria Disgusto works fine.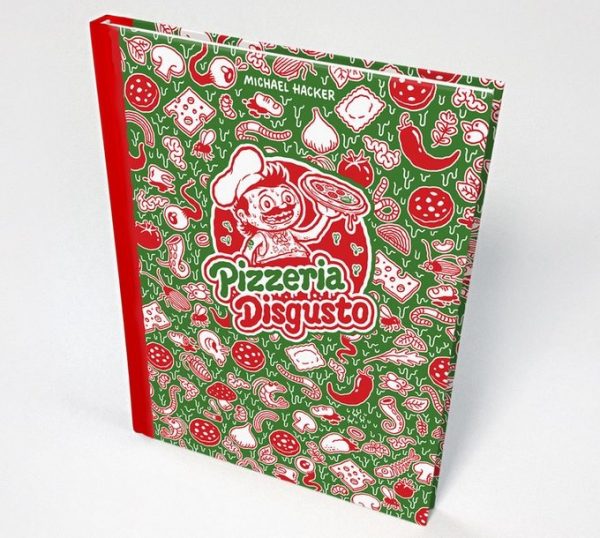 The Illustrations with Pizza Puns
I loved these illustrations at soon as I saw them. They're great illustrations on their own and I love the comic inspired work by Michael. Each illustration comes with a great pun, well great if you like puns as much as I.
I mean how can you not love an illustration of a piece of gnocchi standing in a boxing ring and that is called Gnocchi Balboa. Or an illustration of the film character ET made out of spaghetti and is called Spagh E.T.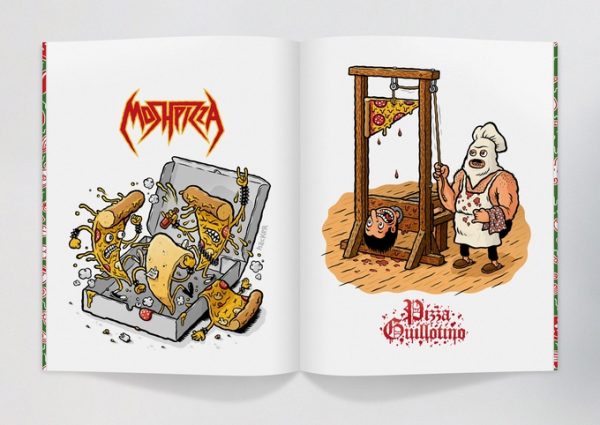 Pizzeria Disgusto on Kickstarter
I turned out that plenty of other people besides me loved the idea for this book. It got funded in less than one day once it got out on Kickstarter. The project ended up getting about twice as much as asked for.
Luckily Michael Hacker has set up an independent website where you will be able to get the book even if you missed it on Kickstarter. Check it out here.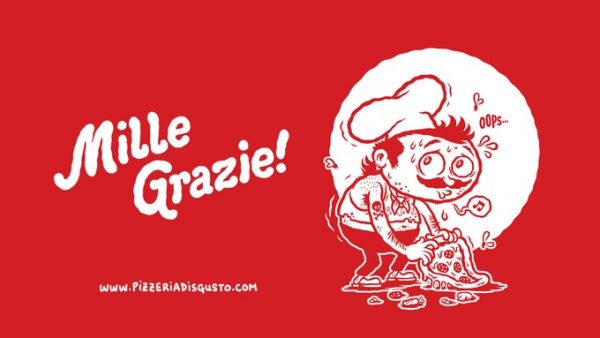 About Michael Hacker
Michael Hacker is an illustrator and comic artist from Austria.
He has worked for bands such as Queens of the Stone Age, Green Day, Kvelertak, Dinosaur Jr., Mastodon and The Melvins. His illustrations appear in magazines like Vice, Kerrang!, SLAM, Nido and GEOlino.
His work is heavily influenced by comics and he has always had a humorous and narrative approach to illustrating.