Art Nouveau Chocolate Packaging for Endorfin Foods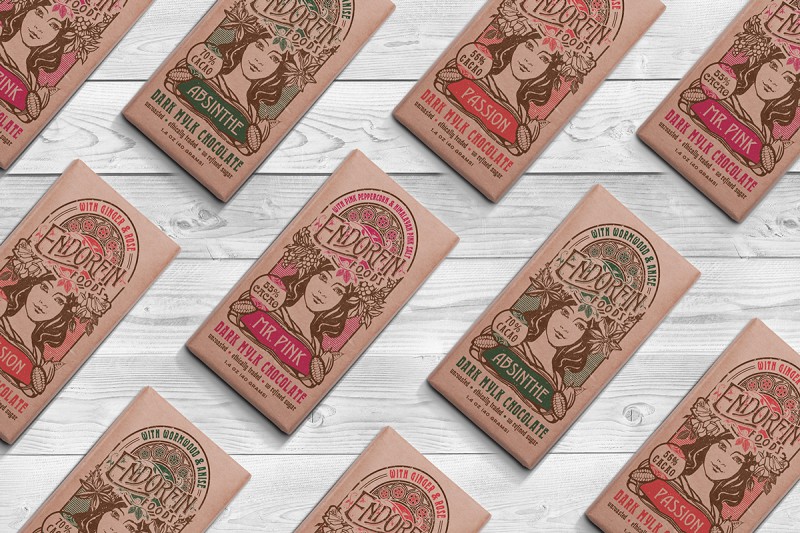 Beautiful Art Nouveau Chocolate packaging for the organic chocolate brand Endorfin Foods, take a look at these.
This set of Art Nouveau Chocolate packaging was made for the Endorfin foods chocolate company. The packaging is inspired by the Art Nouveau movement and comes with a portrait of a woman whose hair turns into the spices and flavorings used for each chocolate. For the Wormwood and Anise flavor you can see star anise in the illustration.
Endorfin foods chocolate is available to buy online and as a chocolate subscription service. Each recipe is created from scratch and uses whole food sweeteners, spices and oils to flavor the chocolate. The cacao beans are not roasted to give it maximum flavor and antioxidants. I haven't had the chance to taste the chocolate myself so I guess we have to trust Endorfin on that statement.
For more great chocolate packaging browse through our full coverage here.