Art of Grilling video with Nick Anderer by Eater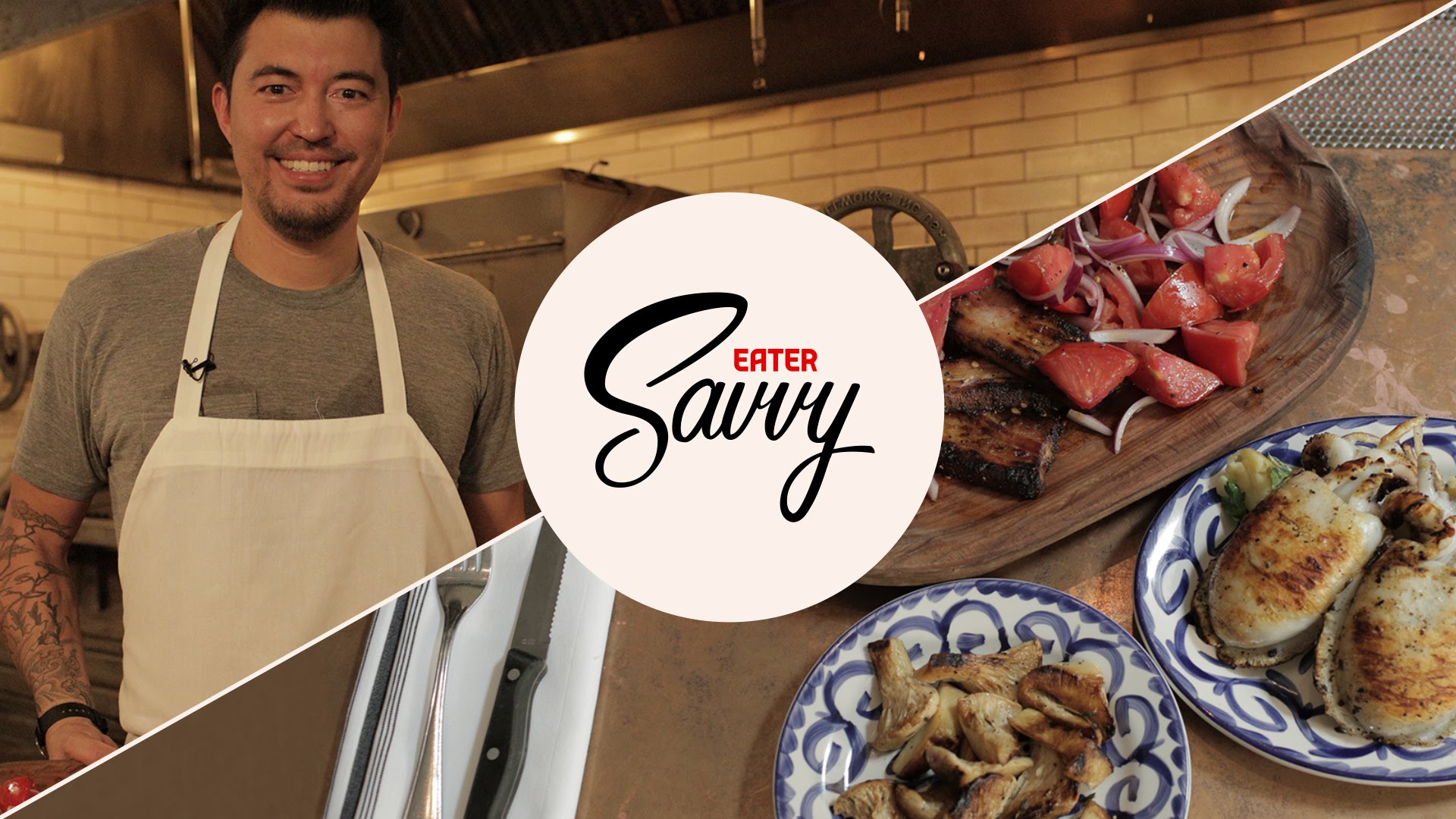 Watch chef Nick Anderer explain and show us the art of grilling in this great video by Eater Savvy.
In this video chef Nick Anderer from Marta and Maialino restaurants in New York city gives us the basics of grilling, and it's not all about the meat. We get to see other tasty things like squid and mushrooms get their share of the heat as well.
The coolest thing about the video is the amazing grill and smoker that Nick is cooking on, anyone who's seen this video will dream about having that at home from now on.
The video is part of a series of great cooking videos from Eater called Eater Savvy. If you love cooking they are all worth looking at so please check them out.
Restaurant Maialino in New York have a love for the art of grilling and Nick Anderer have a love for meat so they have made a previous video where Nick cuts up and cooks an entire pig. Very much worth watching and if you're ever in New York you'll know where to go.