This Artsy Smirnoff Packaging Celebrates Diversity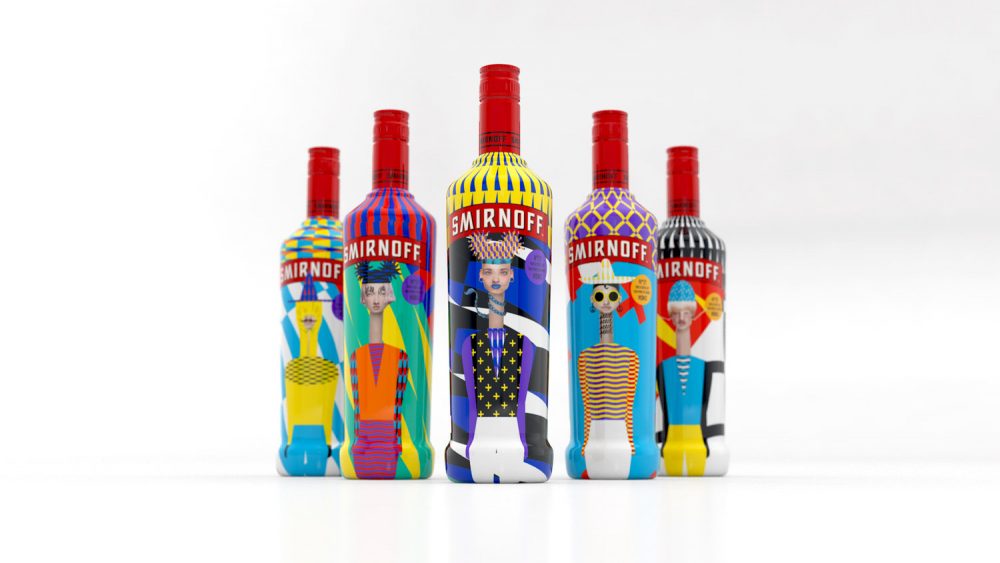 You have to love when packaging design goes over the top, this artsy Smirnoff packaging celebrates diversity and when it comes to colors and creativity it goes all the way.
Smirnoff Vodka and HP teamed up together with Yarza Twins and created this artsy Smirnoff packaging. As far as going all in with color and patterns this design is right at the top.
The project was made as a collaboration between HP, Smirnoff and Yarza Twins and the goal was to create a limited edition packaging design that would celebrate diversity. HP is involved in the design because the HP SmartStream D4D printing technology was used to create the design. This technique allows you to create variable data easily, like creating thousands of unique artsy Smirnoff packaging designs based on one single pattern.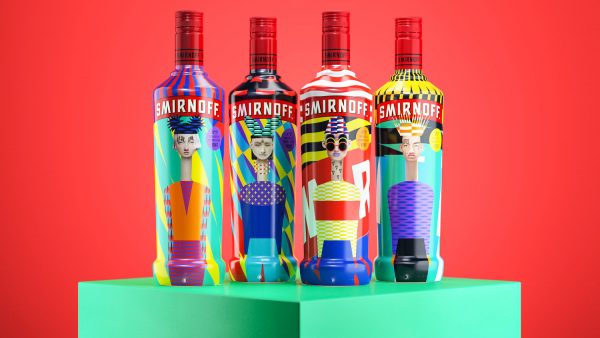 To make each bottle unique they created 900 bodies and hats that would use 9 different colors, 21 faces that would represent diversity and 21 patterns based on the Smirnoff logo.
The result is a colorful and unique packaging design that goes all the way to the top. For more great packaging design check out my full coverage here.