Asian Chocolate Packaging for Super Delicious Limited Company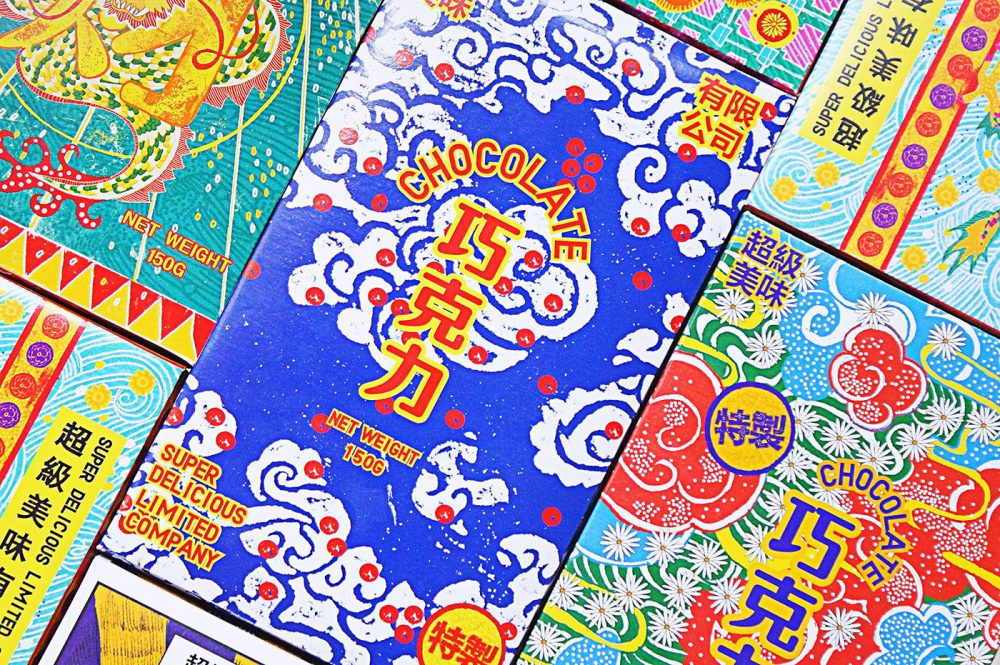 This Asian chocolate packaging is made for the brand Super Delicious Limited Company and is inspired by the Chinese Joss paper. That makes this one stand out in a great way. Do check it out.
Everything stands out on this Asian chocolate packaging. Let's start with the brand name. It is called Super Delicious Limited Company. They are not holding back with what this is about. The packaging comes with traditional Chinese colors and patterns and it sure stands out, especially if you check out some of the chocolate packaging designs I covered here before. Let's take a closer look at the design.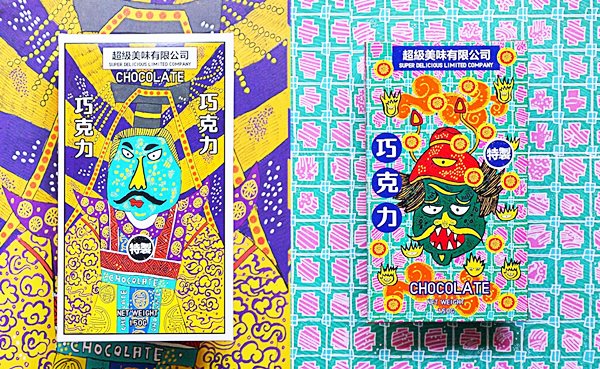 The Packaging Design
The packaging is a regular paper wrapped chocolate bar. What makes it stand out is the Chinese patterns and the colors. And there is enough colors for everyone. There are six different chocolate packaging designs and when you look at the design you can pair them up two and two.
We have two bars with clouds and what looks like the wheater. Two with Chinese dragons and two with what I guess are some sorts of samurais. These last ones are my personal favorites but I would easily pick any of these up if I would find them in a store near me.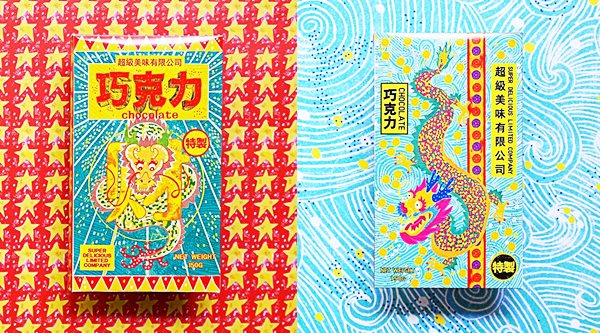 Joss Paper Culture
I wasn't familiar with the Joss paper culture myself before this, luckily the designer Zilin Yee who made the packaging design has provided a great summary together with Herbie Phoon.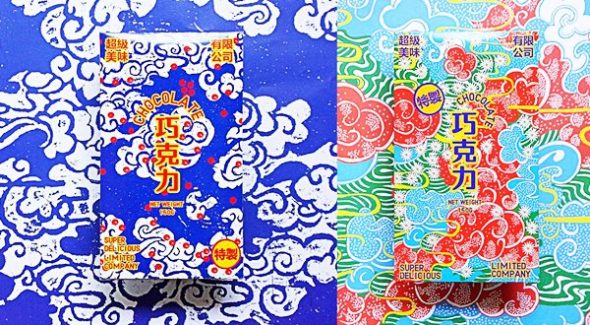 Inspired by QingMing Jie or Tomb Sweeping Day, there's a folk belief in China that when burning the joss paper or hell money at the ancestor's graves, they will receive it in the afterlife. The people believe the existence of the soul of the dead and try to find ways to communicate with the souls through the burning paper rituals. Meanwhile, when people burn incense and joss paper to pray, they believe their prayers will follow the smoke of incense to reach the souls of the dead. As if dead is not the end of life but a continuation of routines in another world that is hopeful to be happy and prosperous.