The Ateriet Gift Guide For Foodies 2017

Christmas is around the corner so the struggle of finding out what to get for your loved ones is here. I rounded up some ideas that would be perfect if you're a food lover or getting something to a fellow food lover. It's The Ateriet Gift Guide For Foodies 2017.
Let's start shopping as I walk you through The Ateriet Gift Guide For Foodies 2017. Unlike many other lists, this is not just a list of great products. Yes, there are some of those as well but there are other things as well. I listed 15 Gift Ideas for Foodies. Choose what suits you depending on your budget or who you are getting something special this Christmas.
Wine Tasting
Book a wine tasting. In most cities, there are at least a few wine bars, if not there are usually a restaurant focused on wine. See what types of tastings they offer and get a wine tasting gift card. If just a gift card seems a little boring to get than hand it over with a nice bottle of wine to get it started. Also, make sure you are the one who gets to tag along to the tasting.
Decent Chopping Board
A chopping board can be quite expensive when you move up in size and quality. It's not the sexiest gift you can get someone but I promise they will cherish it for many years to come. For more essential kitchen tools and how you can become a better home cook I recommend this article.
I recommend the one below which is available on Amazon.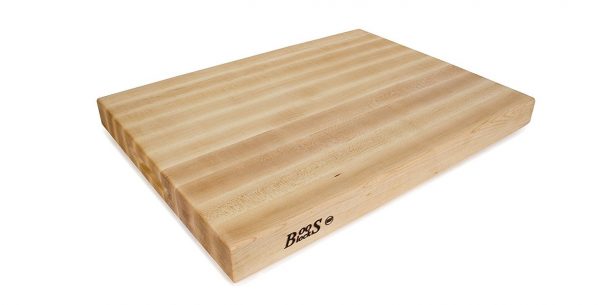 Cocktail Bitters
I've fallen in love with cocktail bitters. At first, you might not know how or with which drinks you should use them but they are great. You can learn more about them here, including a few drinks that use bitters to get you started. As a start, I recommend the Angostura or Peychaud's bitters or maybe a kit of small bitter bottles in the image below.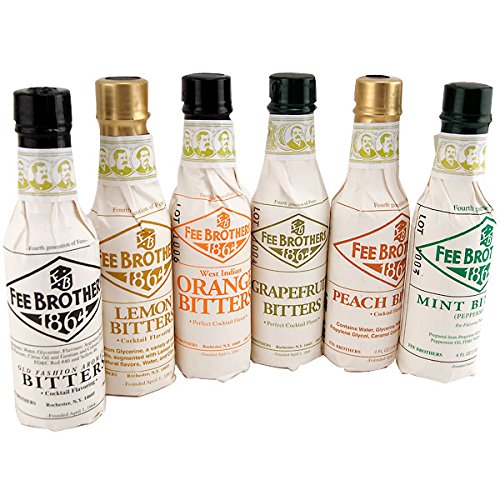 Food Art
A food lover will love some great food art. Get any of the prints by yours truly here. There you'll find the B for Bacon from my A-Z Food Photography Project, all the letters from the project will be available soon but sadly not in time for Christmas.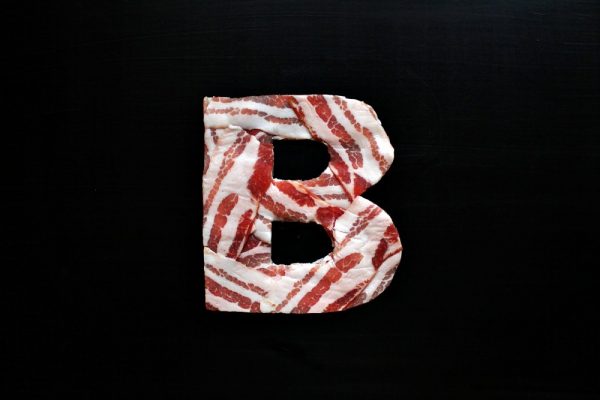 Spices
Spices are a great gift for many reasons. They last for longer than most other foods. They are the thing that can add a twist to a new dish and most of us forget to stock up as we should. Get a few favorites or even buy single spices and make your own special blend to give away. If you want to buy a complete set I recommend this set below.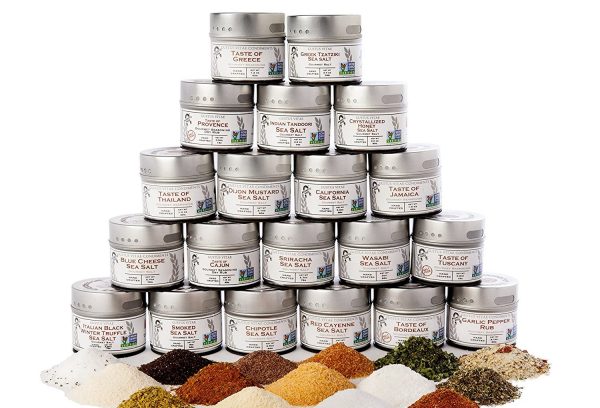 Good Knife
A good chef knife will last forever, or at least ten plus years easy. Some chefs love their knives and spend fortunes on the coolest Japanese super knifes for hundreds or even thousands of dollars. That is of course up to them, at home or even in a professional kitchen I don't think that is necessarily money well spent.
Get a good knife for reasonable money and spend all the money on great ingredients instead. Wouldn't you rather have lobster cooked with a good knife over hot dogs where the chef uses a super expensive handmade Japanese knife? The one below is an option but there are of course plenty of others.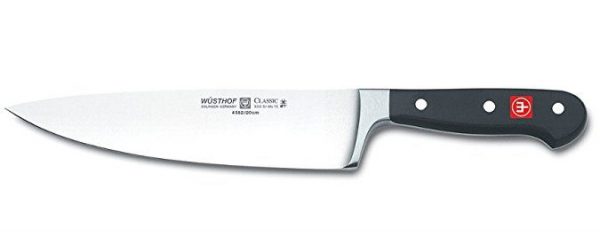 Handcrafted or Cool Gin
Gin has become the one thing to base drinks on besides bourbon. Walk into any bar these days and a big portion of the drinks will be based on gin. Since it's not that complicated to make gin lots of new brands are popping up all over the world.
Get one or two of those new and cool gins as a gift for anyone who loves to make a great drink at home every now and then.
Luxurious Chocolate
Who doesn't love chocolate? That's right, no one. So spend some money on some great chocolate. It might sound like the thing you get when you've run out of ideas, but it's chocolate so there are no victims in this plan.
Dinner at a fancy restaurant
Not a gift card at a restaurant. No get the reservations and tag along yourself. That way you'll get a night out with whoever you are giving this gift, you've also set a date so you'll know it will happen. Adjust reservations according to your budget.
Fancy restaurants are great but a burger followed by a round at the local bars can be just as great so make sure to visit a restaurant that is right for you, not the one others claim to be the coolest one.
Something you baked yourself
On a tight budget? Bake something. Everybody loves sweet things you can eat and the effort lets them know that you care about them, not what it costs. Your own special recipe for chocolate chip cookies or maybe homemade flavored popcorn. You decide. Once you've made it wrap it on something nice and write a personal note.
Great cookbook
I can't get enough of cookbooks, this year I recommend the Publican Cookbook, delicious recipes and a restaurant worth a visit if you're ever in Chicago. For more, you can always browse through Amazon where you should be able to find whatever type of cookbook you'll need.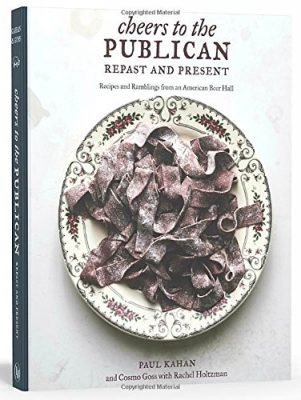 A night out, with planned bar visits
Get a map, mark out 3-5 bars that you'll like. End it with a place where you can eat pizza or something. Name the map after you and whoever you're gifting this to. For example "Jimmy's and Edna's Friday Bar Hop Extravaganza, Friday 16th February 2018". Then all you have to do it go out and follow the map on a great night out with your friend. You will have to pick up the bills along the way as well.
Coffee Mug
Coffee mugs wear out or get lost or broken. So new ones are always welcomed, I have this list of favorites but it might be a bit old, a few good ones should be easy to find if you won't find them in my list.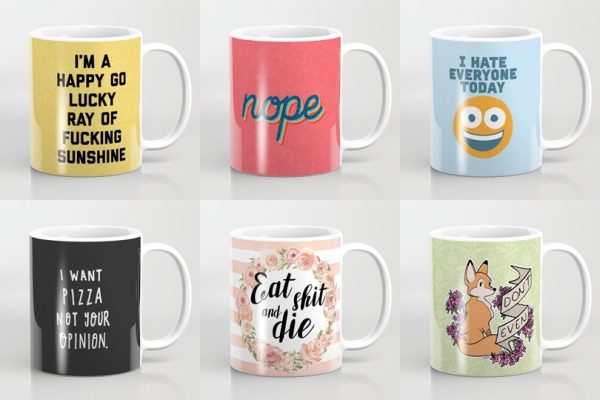 T-Shirts
Same thing as with the mugs. T-Shirts are always welcomed. How about coffee t-shirts, donut t-shirts, meat t-shirts or even some taco t-shirts. You'll make the choice.

A personalized drink
Think of what type of drinks your friend likes. Create something similar. You can use any of my drink recipes. Just add or your twist. Then rename the drink so it matches your friend. If his name is Jim and he likes gin then make a twist on the Gin & Tonic, only you call it a Jim & Tonic and it uses tonic, grapefruit and gin. Hand draw the recipe or use some computer program to make a fancy printed recipe. Buy whatever goes into the drink and bundle it all up together.
Hopefully, any of these ideas in my Ateriet Gift Guide for Foodies will work out for you, have a great Christmas!